It's been a remarkable start to 2023 for Bitcoin (BTC), which has risen by 50%, pushing it to a six-month high of $24,400.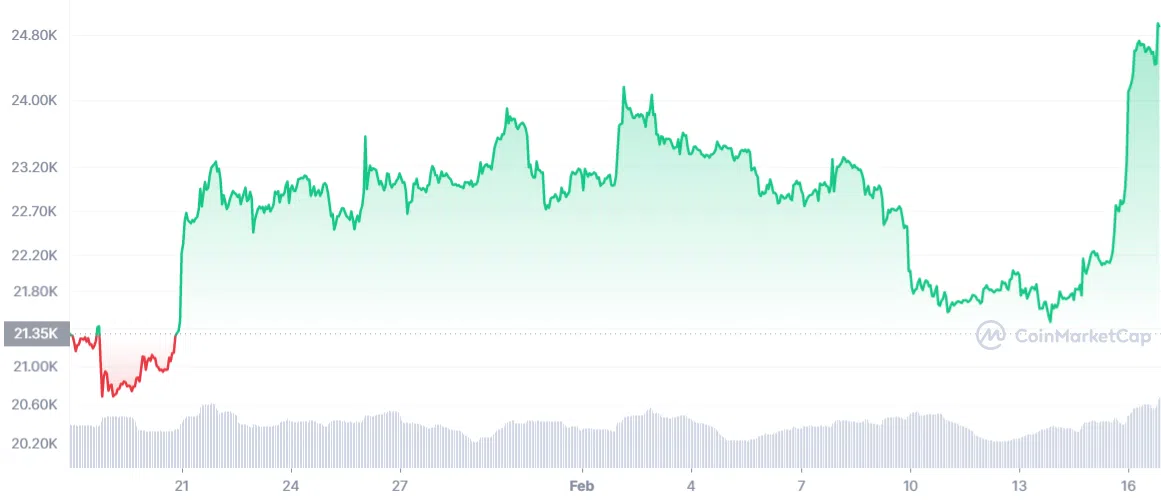 Tying into the first law of physics, the surge has been buoyed by the sentiment in traditional markets, which have been relatively unfazed by the Fed's unease about increasing Treasury yields. 
Furthermore, the cryptocurrency market and the tech-heavy Nasdaq index have both maintained their buoyancy, proving that investors remain optimistic.
Bitcoin to 2X in value in coming months
William Noble, a highly respected expert on the subject and formerly an analyst at Goldman Sachs and Morgan Stanley, believes that Bitcoin is on an upward trajectory and is expected to more than double its value in the near future.
The brand new newsletter with insights, market analysis and daily opportunities.
Let's grow together!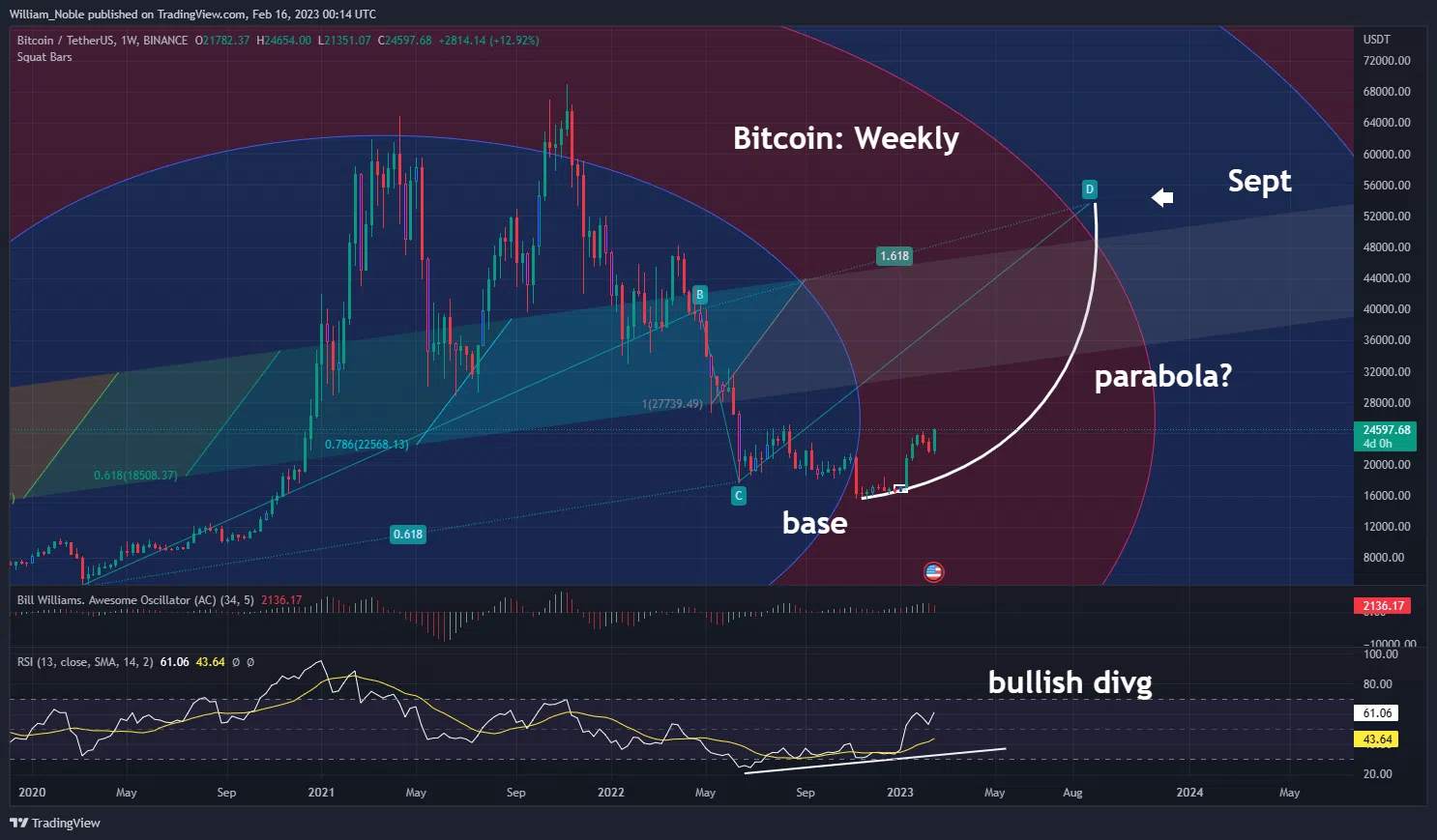 "Bitcoin may move from consolidation to another parabolic move back to $56,000." Lest we forget, Noble had foreseen the massive surge in the cryptocurrency's value in 2020 from $20,000 to $40,000.
Another reason to celebrate
Further confirming the correlation of Nasdaq and Bitcoin, the 90-day coefficient between them has increased to a remarkable 0.75, signifying that the markets are on the same page.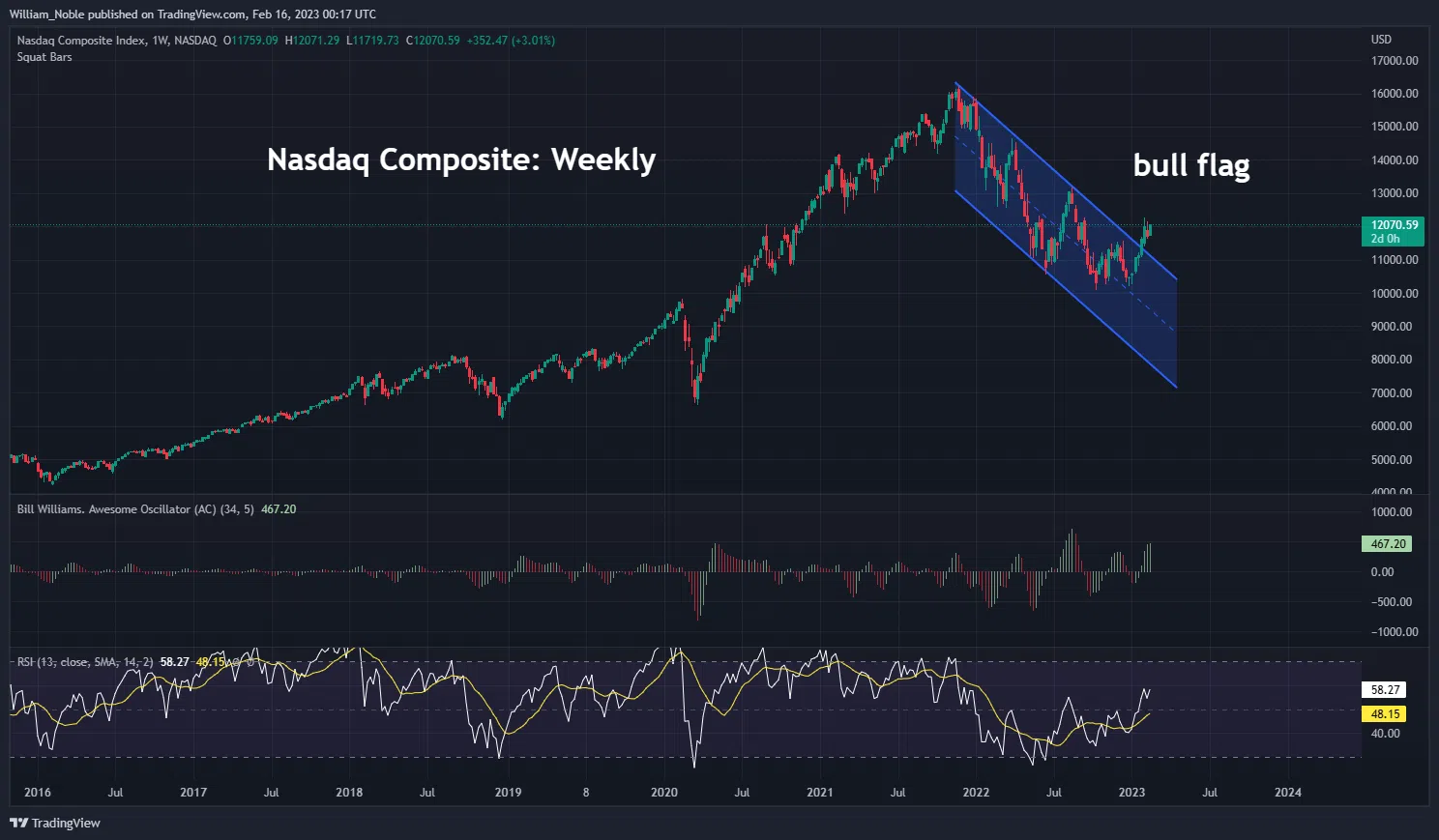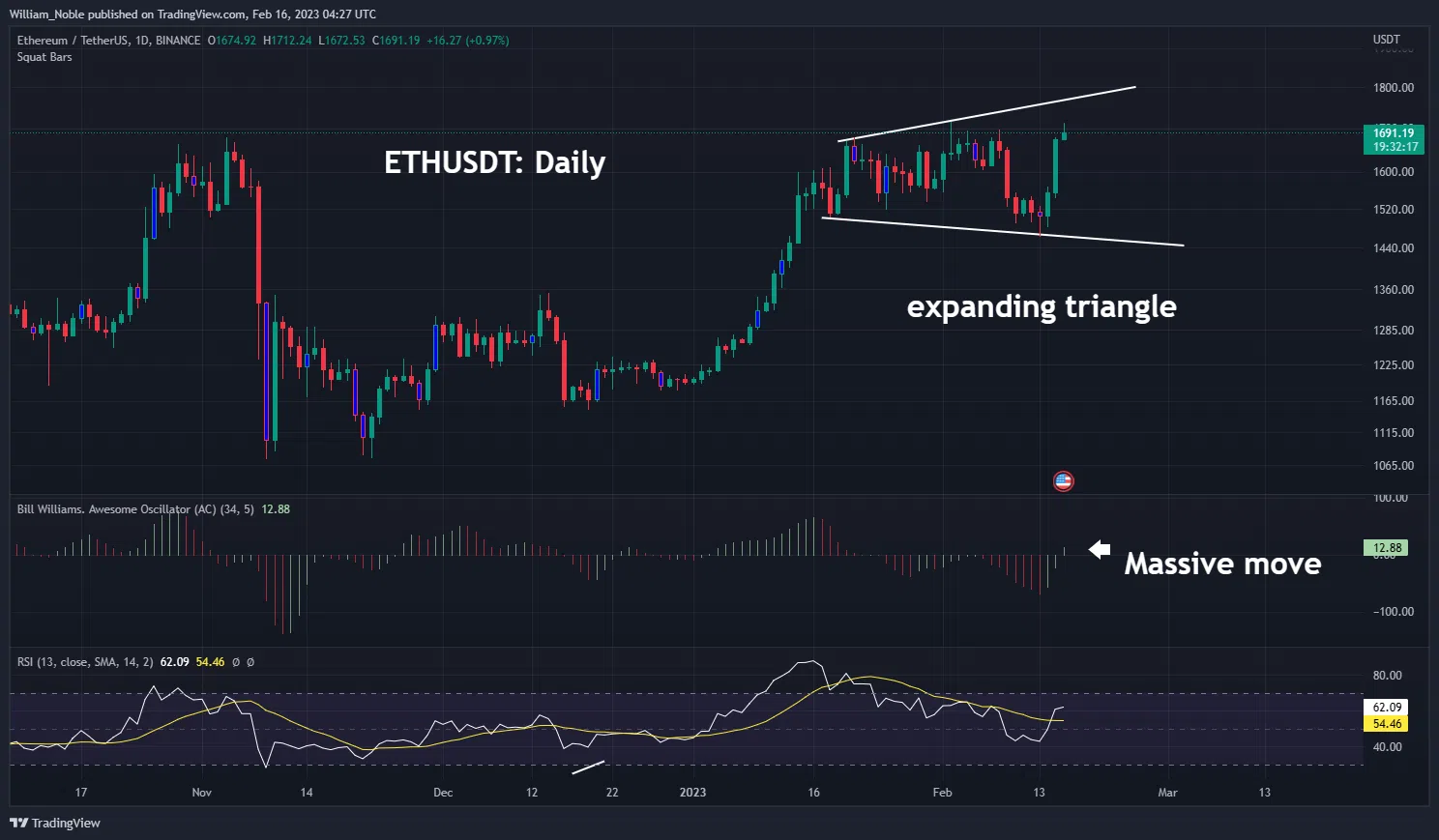 "Said differently, there could be a new bull market in stocks that looks like the last bull market. 2023 could be a surprisingly good year for both crypto and equities," Noble noted.
Will ETH also see a bullish trend?
Investors in Ether (ETH) have been eagerly awaiting a bullish breakout as the cryptocurrency is currently within the boundaries of an expanding triangle. This triangle is created by the joining of two trendlines – one which connects the highest peak and lowest point of the Jan 21, 2023 and the Feb 2, and the other linking the Jan 25 to Feb 13.
Per Noble's analysis, Ethereum could be on the cusp of a potentially extraordinary upturn.
The ETH triangle appears to be on the rise and may bring about very positive results. Noble recalled similar formations in 2009 and 2010, after the global financial crisis, when stock prices surged.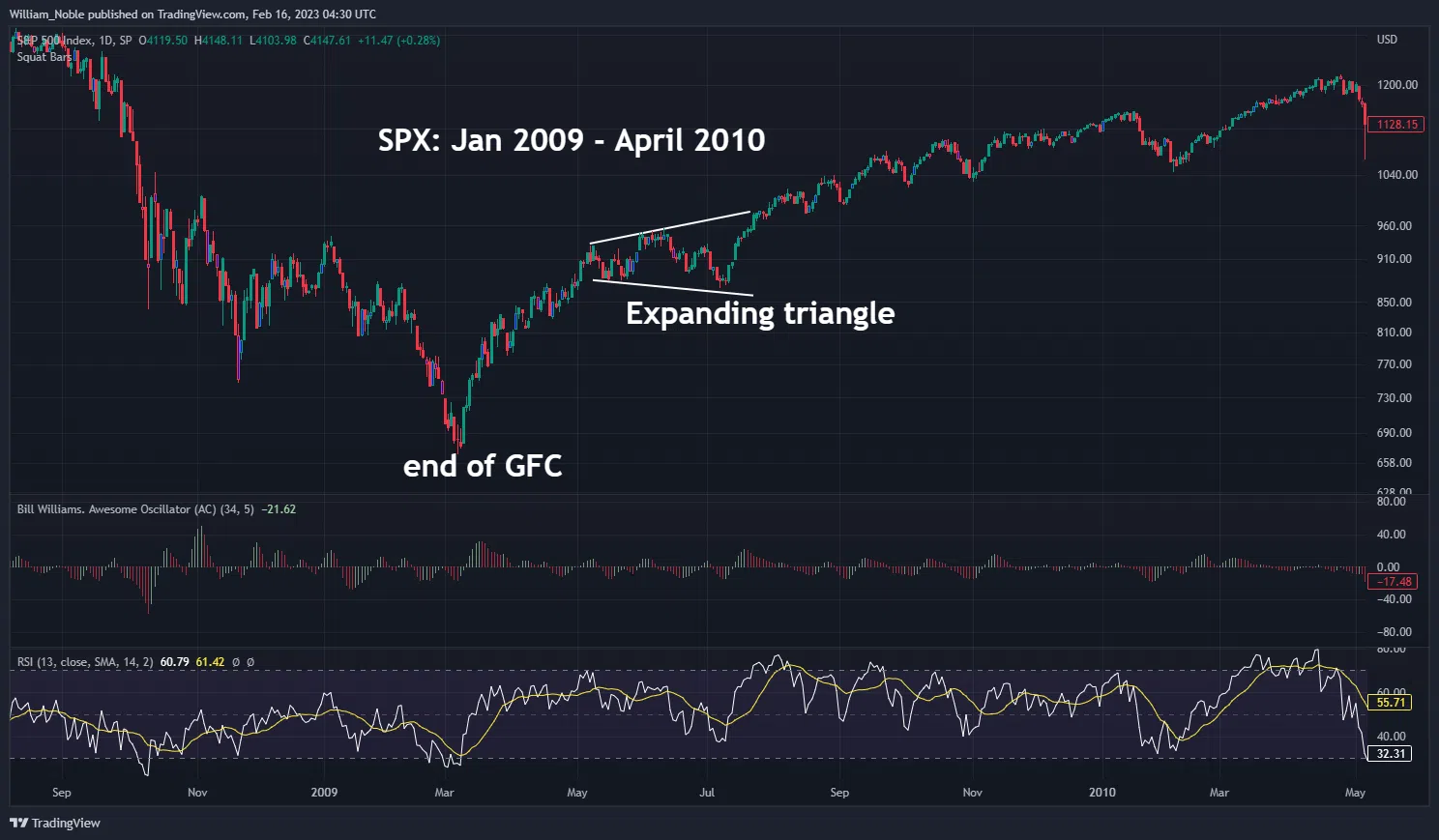 Moreover, the S&P 500's expanding triangle breakout in 2009 was a point of discussion for Noble, evoking the possibility that ETH could soon see a similarly powerful surge.