Crypto markets saw a big boost recently, with the total value of all digital currencies reaching an impressive $1 trillion.
A huge wave of "short" bets against crypto were wiped out over the weekend, with a staggering $500 million disappearing.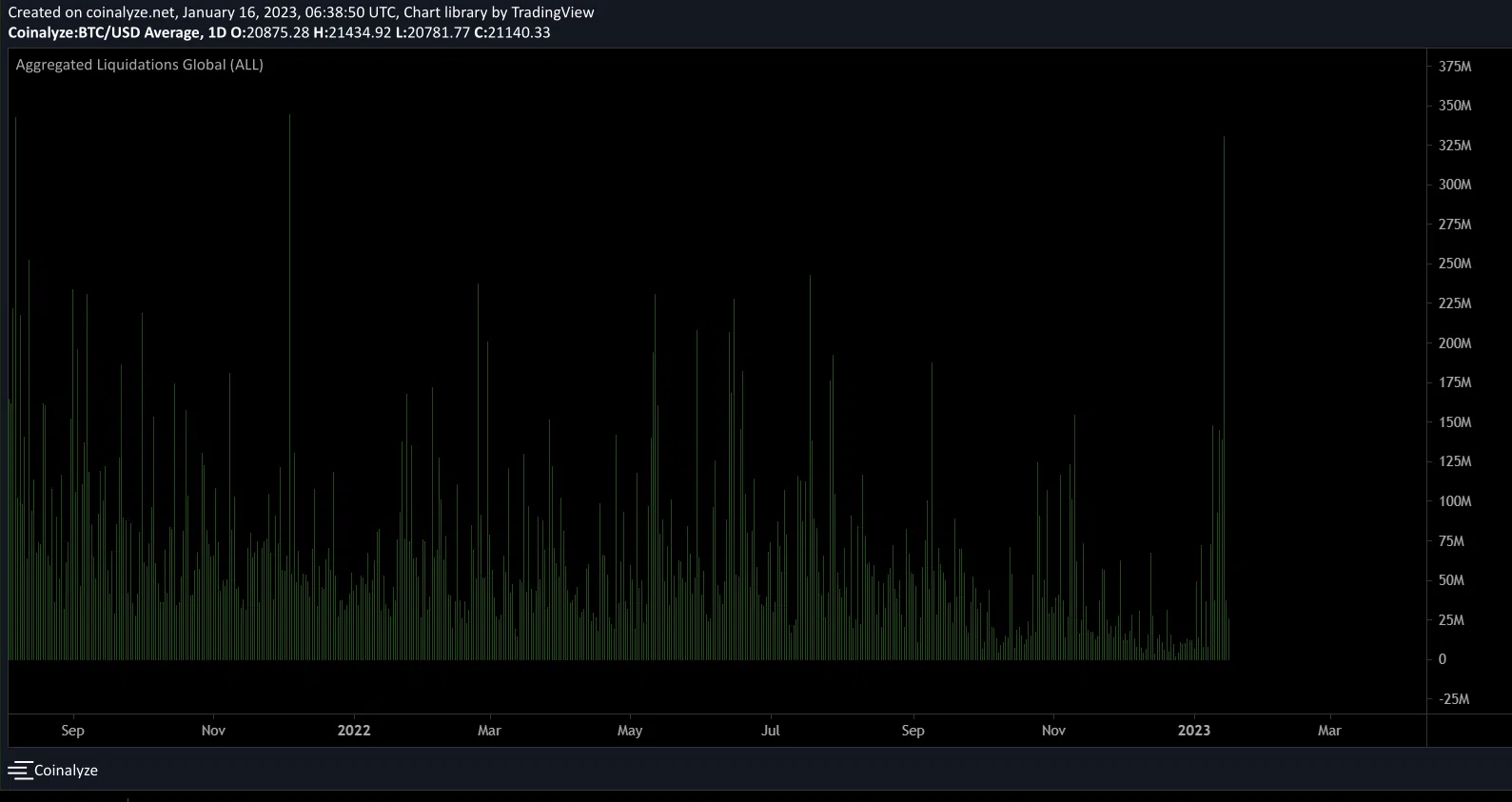 This is the most we've seen since October 2022.
The losers
Over 70% of crypto traders lost money as exchanges closed their leveraged positions. This is where the biggest losses were seen (according to CoinGlass data): 
The brand new newsletter with insights, market analysis and daily opportunities.
Let's grow together!
OKX traders lost $256 million

Binance traders lost $125 million 

Huobi traders lost $42 million

The APT token (Aptos) saw a surprising $10 million in liquidations, even as the price of the token doubled in the last week.
The winners
According to CoinmarketCap, major digital currencies have seen an average increase of 20% in the past week. 
Bitcoin rose 22% to over $21,000, 

Ether climbed almost $1,600

Solana skyrocketed 70% – trading at $24 on Monday compared to $9 just a week ago.
The recent surge in cryptocurrency values wasn't completely without reason, as the technology behind some of the major tokens saw positive developments.
Many of the recent spikes in cryptocurrency values can be attributed to strong activity on the underlying networks. 
Cardano's ADA token and Solana's SOL token both saw big boosts thanks to high transaction volumes. 
Additionally, Ethereum's upcoming upgrade in Shanghai and Polygon's planned hard fork this week have also helped to drive up their corresponding token prices, with MATIC rising 22% in the past week.