"There's no one in this world named Del Crxpto," starts my interviewee. Though he owns a Twitter account with this name and makes consultations about crypto investing under this name as well, still, it's not a name, and it's not a person. It's a team of crypto analysts and traders, blockchain experts and investors, nonetheless, under his leadership.
So, we will call him Del Crxpto in his interview for buidlbee, since he prefers to remain anonymous.
In it, Del Crxpto shares his thoughts about the current market situation, what to expect in 2023, and most importantly, how to invest in 2023.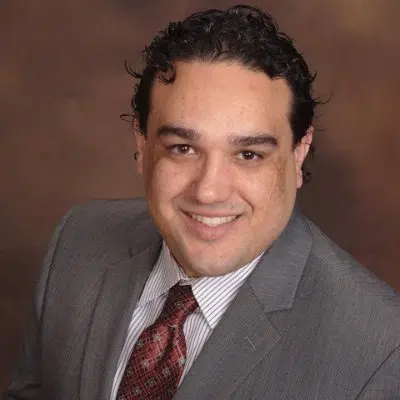 About starting in crypto and a business approach to investing
Ten years ago, you started your path as a trader, not an investor; is that a reasonable step for a beginner?
It depends on what type of learner you are. If you are someone who learns from experience, you will start your practical path earlier than someone who learns from books. But anyway, before using real money, you have to find out about different strategies. And if you want to practice right away, you better use a simulator.
The brand new newsletter with insights, market analysis and daily opportunities.
Let's grow together!
We all know that before investing in anything, you should DYR (do your research). But how exactly do you do that?
You have to look at evidence-based data, but one that fits your strategy. That certainly means you can't look at everything; the amount of information now is too vast and getting vaster and vaster every day.
A lot of my decision-making comes from macroeconomic analysis. It helps with forecasting, identifying entries, and strategizing market exits. For example, macroeconomic data allows making predictions regarding monthly United States of America Consumer Price Index data. On a monthly basis, we see CPI-driven swings in volume during this bear market.
I also make sure that the sources that I use to get the information are:
independent;

third-party;

trusted;

and industry-standard ones.
For example, when I read an article, I always check the sources and links used to write it.
How can I understand whether this particular project will be successful?
You need a business approach, but you need to take out the word "blockchain" and insert the word "business." You need to identify how this blockchain will be successful = how it will make revenue.
For example, Ethereum has a fantastic business model for generating revenue. They have smart contracts deployed on the blockchain and paired with Ethereum, and this generates demand for the Ethereum digital asset.
BNB has an incredible business model, too. They took it a step further, took the Ethereum blockchain, and added it to additional business models of their own exchange. They also have their own stablecoin and additional projects.
So, as for young projects, you should identify their plan. And also, don't forget to check whether they have the resources to execute this plan, to be successful and compete in a market.
How can I use this business approach on meme coins, for example?
When it comes to meme coins, it's less dependent on fundamental analysis and more dependent on trend analysis.
My #1 strategy in the meme market is investing in people. Identifying Shiba's founder as a charismatic and talented developer helped me be successful in the early days of Shiba.
Still, sometimes, we don't know the people with whom we're investing in. In those cases, you can do trend analysis via social media — engagement on Twitter, for example.
About personal investments in 2022/2023
Did you go in the plus or minus in 2022?
I went in the plus in 2022. We were able to identify a good time for investing in November 2021. So I was ready when 2022 began: I had already very heavily moved into stablecoins and advised others to do so as well.
To be very successful in 2022 meant escaping a lot of the capitulation that was coming, and I definitely made it.
The second thing that allowed me to be successful in 2022, besides investing in stables, was actual performance and analysis and identifying some of the biggest games and biggest money-making opportunities.
For example, we made an amazing timing call on Matic. It's been a top performer throughout the entire bear market in 2022 and one of the biggest pieces of my profits last year. And I still believe in this coin: $MATIC will go up because its retail and commercial partnerships have positioned it as the leading blockchain technology for retail giants looking to expand their Web3 and blockchain offerings. This has been well documented in recent press announcements.
What investment strategy are you going to use in 2023?
This year  I'm no longer interested in hype or promises. I think mass adoption is going to continue to grow, and crypto will begin its transformation to become real. For that reason, investing in crypto becomes very simple. I bet on a business approach. It means identifying raw business potential and a successful revenue structure that comes from a well-strategized and executed business plan.
I'm going to follow that practice for every investment that I engage in this year, and I think that that will be a key part of our strategy for success.
As for specific projects, which ones do you see as promising?
I'm very excited about BNB and Matic. I'm very excited about Shiba and the potential that lies with Shibarium. And I am very excited about the meme space in general, as I believe that it will be the top-performing category of all the market categories in the next bull run.
About crypto winter and Bitcoin price
Are current prices rising? Is this the end of the crypto winter?
Firstly, it is important to understand what is the end of the crypto winter. Because it's not a date. It's a confirmation that comes from the market that there is a change in the trend. And that confirmation is marked multifactorial.
As for the current crypto winter, I think macroeconomic factors are essential. And I think a big part of the situation is going to be interest rates in the United States. 
In addition, the most significant factor that will play into starting the bull market will be the next Bitcoin halving. It will change the world and introduce the realities of Bitcoin scarcity. That factor, above anything else, becomes the major catalyst for the start of the bull run.
What is your prediction of the price of Bitcoin in 2023?
I think that it will hover between its bottom, which I believe to be unrealized, and $30k, taking what will be a very flat and stagnant overall structure throughout the year.
Bonus

: top 5 pieces of advice for beginner investors in crypto from Del Crxpto
Rather than just being in the market and diving into investing,

you should be diving into opening up an account

. Get it everywhere. You need to invest time in identifying all the different markets, accounts, and trading platforms that are available to you.

Never trade based just on an influencer's opinion or hype

. Make sure you're executing an evidence-based strategy from financial trading books.

Be safe and secure. Сrypto identifies by the autonomy of decentralization. And it comes down to the autonomy of protecting yourself. So make sure that you are following all the steps of the #10DelCommandments.


#10DelCommandments:
1) use multiple wallets
2) Always 2-FA
3) Never Unlock w/ ur Face
4) VPN at all times
5) Never Trade on Your Phone
6) Separate Socials & Trading
7) Consider a Trading Only Device
8) Attention To Detail
9) No Such Thing as Free
10) Never Access via Links

— Del Crxpto (@DelCrxpto) November 7, 2022

Know yourself

. This means knowing how to educate yourself, where you are financially, what your strategy is, whether is it working well enough, etc.

Make sure that you are always measuring your own success

. You should have an organized system for logging all your trades and keeping track of your individual performance as a trader, and you should be consistently reviewing that information and using it to try to help yourself guide your behavior in a corrective manner.