It is that time once again. We're looking at the top five  ready to play crypto NFT games with NO investment that have put a smile on our face.
Check out our top five NFT games on the Epic games store here.  
Spoiler alert! None of the games on that list feature in this one. 
Crypto NFT games are dominating the blockchain with many free-to-play, play-to-earn games already out to play, and many still in development. We won't be running out of games to play and review for your reading pleasure. 
The brand new newsletter with insights, market analysis and daily opportunities.
Let's grow together!
Keep in mind that this review is for crypto games in their initial stages. Updates and changes may be made by the developers down the road. Without further ado, here are the top 5 play-to-earn ready to play crypto NFT games with NO initial investment for 2022.
Every Farm 
Let's start with something light, relaxing and fun, which is Every Farm. If you played FarmVille back in the day, then Every Farm has the same gameplay, with the added play-to-earn feature.  
Every farm is a farming simulator game available on Android and iOS devices, so it's perfect for on-the-go gameplay, or while waiting in line at the grocery store. 
It has the basic concepts of any farming simulation game. You get a plot of land, start growing crops and general farming stuff, then harvest those crops to sell for in-game currency. You can also own a town (Every Town), open restaurants, and build a bustling space other players can visit.  
The game brings real-life agriculture systems into the game with a compelling storyline of a rich tycoon and his goons focused on the profit aspect of agriculture, and not the health and wellbeing of the town and its citizens. 
Players start off the game with a piece of land or farm that they inherited from their late grandfather, making this a free-to-play game.
The characters are adorable and created in anime-style, where you must complete various town-folk quests to move forward in the storyline, plus earn rewards. Beyond growing crops, you can also rear animals and run factories that mill your crops for use in the restaurants.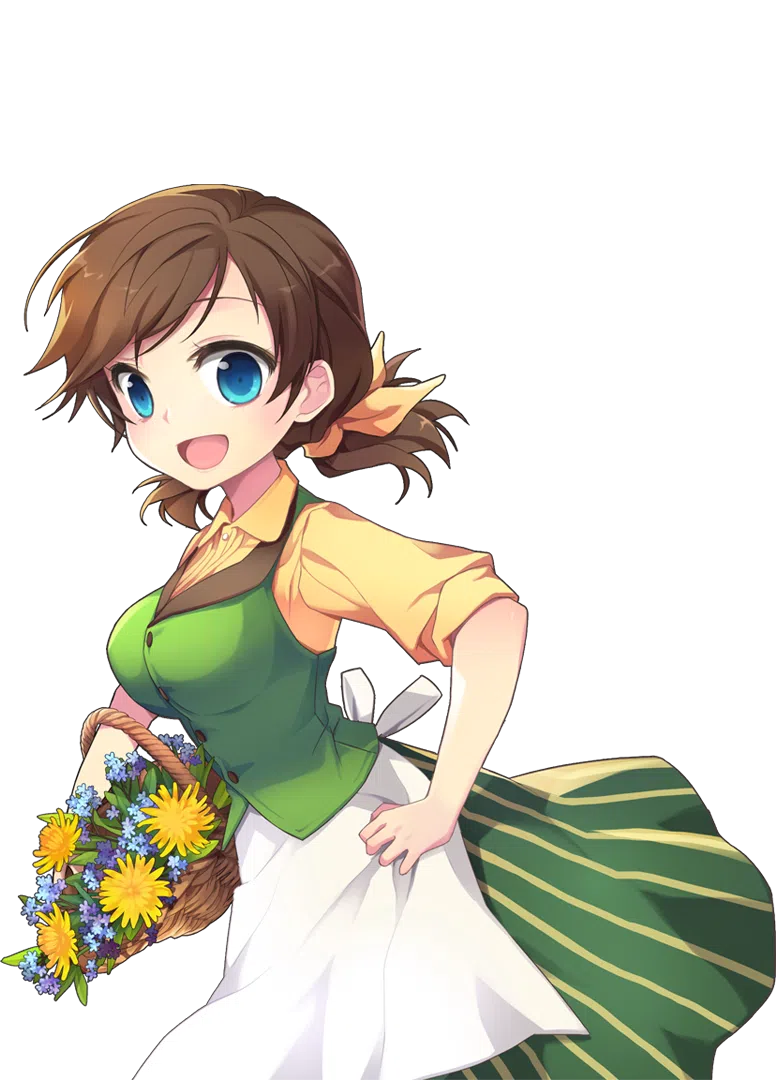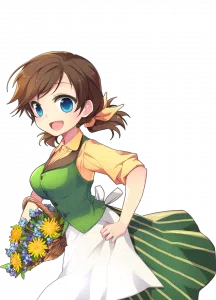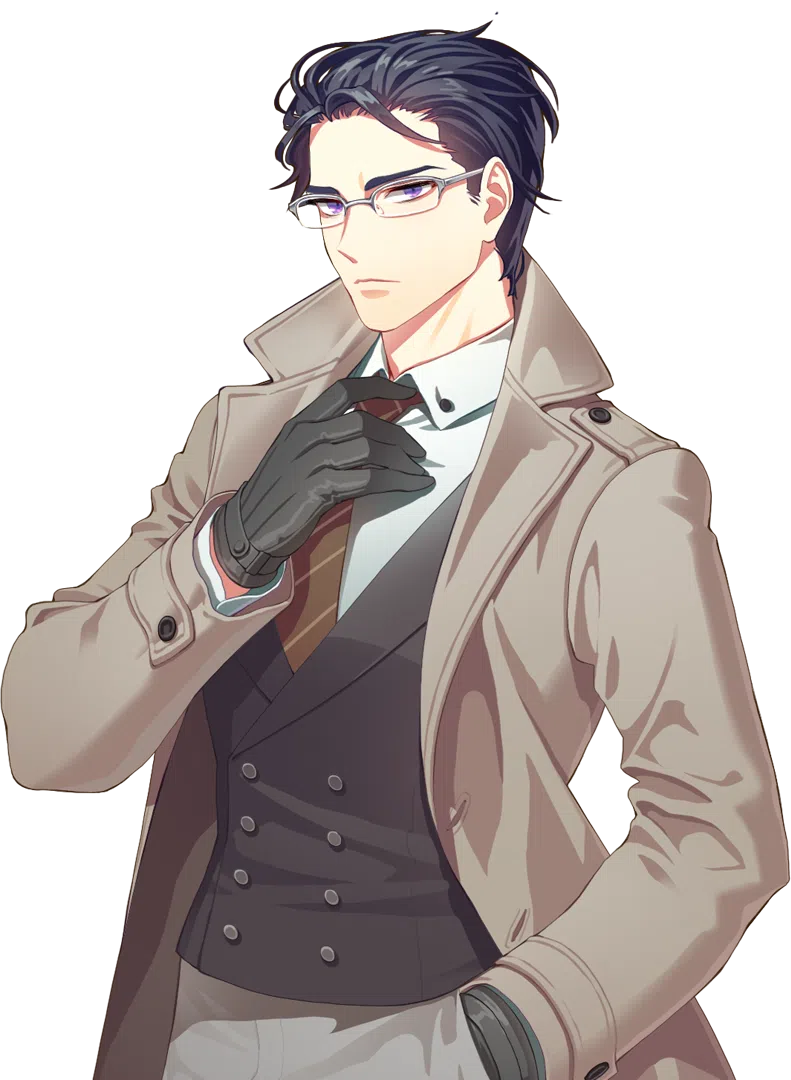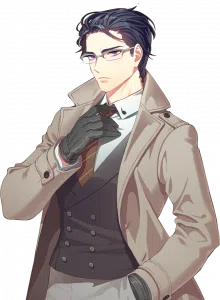 Owning a restaurant gives you the big bucks — GOLD — which you then use to upgrade the various aspects of your town. It is also a social game where people can trade with others on the in-game marketplace for items that can be used during gameplay. 
How can I make money from playing Ever Farm? 
Just for the record, Ever Farm is a game that may take some time for you to make money, and here's why.  
In the game, you can earn gold which is the in-game currency. Gold isn't the one that makes you money but the FLERO Token is. To get FLERO, you need to get Hearts which is another in-game currency. 
This is where the prolonged process takes place because for you to get Hearts, you need to have access to the Restaurant which is unlocked when you reach level 35. 
Now, getting to level 35 is the catch 22 — it takes hours of farming, harvesting, and milling to get to that level. 
Once you have access to the Restaurant, you can use it to cook food and certain items that can be sold for Hearts.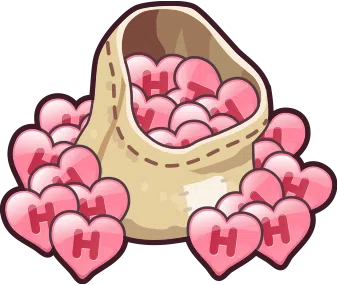 While the Hearts are used for in-game purchases, you can also earn FLERO tokens that are exchanged for WEMIX, which can be exchanged for real money. The good thing is that you can get a good amount of FLERO as rewards when you play the game and participate in certain quests. 
It takes time, yes. Harvest, open a restaurant and reap the rewards!  
WEMIX has a live market cap of $69,791,081 USD. It has a circulating supply of 245,150,073 WEMIX coins and the max. supply is currently not available. 
Crypto Ball Z on WEMIX 
From one relaxing game to another. Crypto Ball Z is not the well-known Dragon Ball Z. 
Crypto Ball Z on WEMIX is a blockchain idle game that succeeds the popular 'Game of Dice', which has won the hearts of over 50 million users worldwide. 
The game adopts anime style graphic animation characters as well. You don't necessarily do anything during battle in Crypto Ball Z. You are at the mercy of your characters doing the best that they can.  
This relaxing hybrid idle RPG battle game has a real-time leaderboard so you can check out how far (down) you are. LOL. 
Game time can be short or long depending on how much time you have available. You can play for three, five or thirty minutes.  
Build up your team and raise some bullet hell and more once you upgrade your weapons. You can also enhance your characters which are the Heroes that will make up your team. The stronger your Heroes are, the better your team becomes, and the more difficult missions you can complete.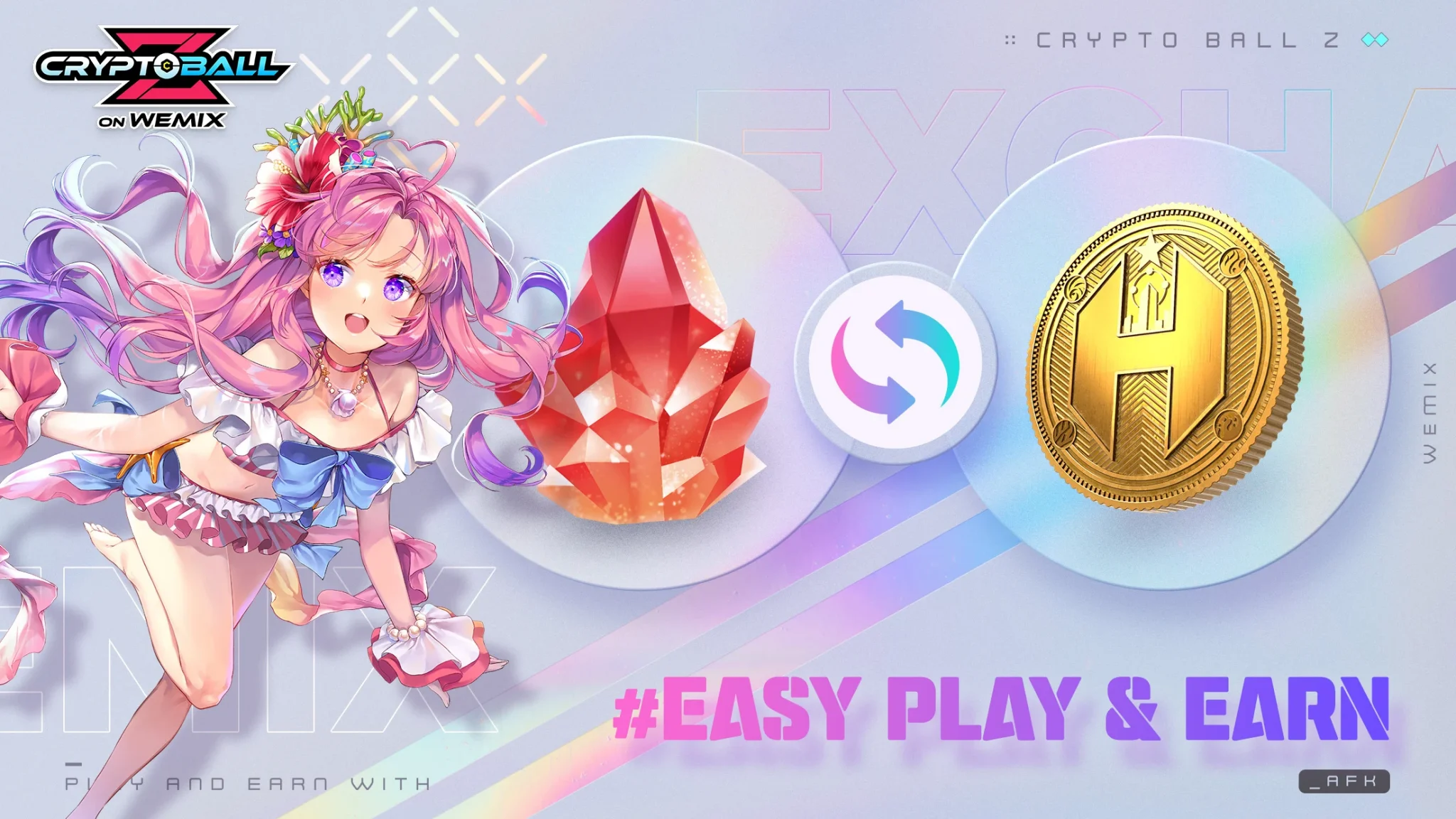 You play to earn Herostones through quests, drone searches, and ranking events within the game. Herostones look like a red clump of crystal which is used for in-game purchases, for items and to draw Commanders to battle. 
5k-20k Herostones is the amount you can strive to earn daily. 
 Unique NFT Commanders are also up for grabs to exchange for more HERCO!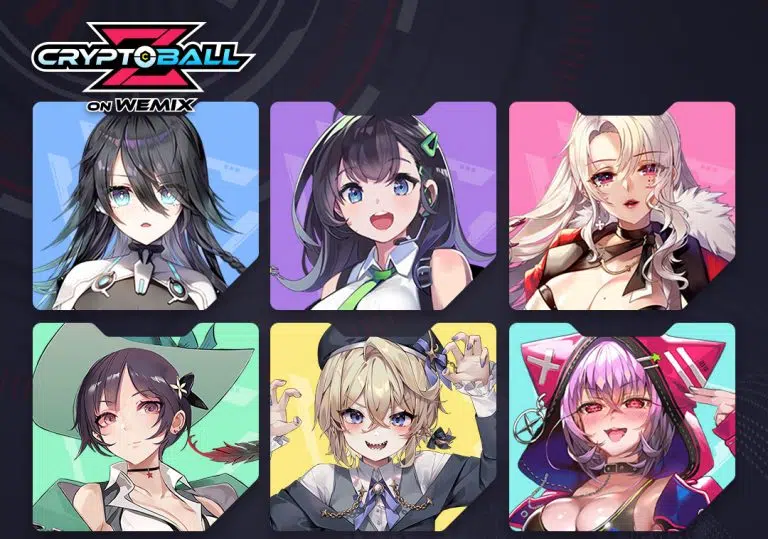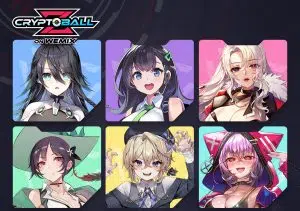 Most of the Commanders can be converted into NFT which is a huge plus. They are not only cool to own and look at, but tradeable in NFT marketplaces. 
Drone Mining allows you to gather resources even if you're not playing the game. However, even if you choose not to mine, the gameplay alone is enough to earn you Herostones if you put in the time. Once you buy HERCO tokens, you can exchange them for WEMIX which can be exchanged for real money. Check out the WEMIX stats under the Every Farm review above. 
Enough rest and relaxation, let us head on to some strategy games. 
Gunship Battle Crypto Conflict 
A 'Top Gun' type of game, this game requires a bit more critical thinking, but you still have some leeway to relax.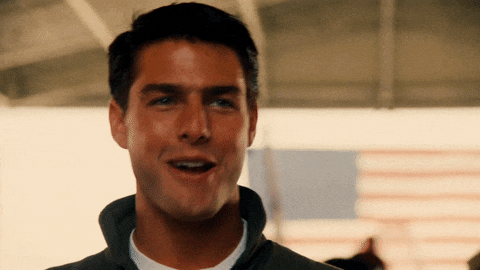 Gunship Battle Crypto Conflict is available to play on Windows, Android, and iOS devices. It's a strategy military game where you operate a base and your aircraft carriers. As an army brat myself, the game was easy to maneuver and I caught on quickly.  
You send out troops to attack your enemies. Successful air aids will net you some nice rewards in the process.  Your troupes consist of an air force with some very cool fighter jets, and the navy with their carriers.  
The sound effects can get a little loud, but the graphics are amazing! Very well drawn and well-articulated voice overs. There's the occasional aerial surveillance as well as drop offs of supplies, which really helps you in precision for dropping bombs. 
The resources you gain will help you upgrade your military base. As the last standing base in the world, you need to gather and earn weapons and other resources to make the base impenetrable, strengthen and grow your troops and invade more enemy camps.  
Due to the strategic nature of the game, Gunship Battle Crypto Conflict is not a fast-paced action game where you put your thumbs, keyboard, or mouse to work. It involves planning your next move — like chess but with military weapons. 
The better your plan or tactic the more likely you are to win.  
The rookie mission will not feature any land missions, but you will earn a tank for winning an aerial attack. You also don't earn any currency in the rookie phase, which could take 30-45 minutes of gameplay. 
So, like Ever Farm, Gunship Battle Crypto Conflict needs time. The real action starts after the rookie phase (Stage 4). You play to earn in-game rewards and rise in the military and game ranks.  
For a post-apocalyptic war game, it's something mature audiences may enjoy more than kids or teens. 
 How can I make money from Gunship Battle Crypto Conflict? 
When it comes to making money, this is a bit like Every Farm, where you need to be at a specific chapter or military rank to start getting some resources.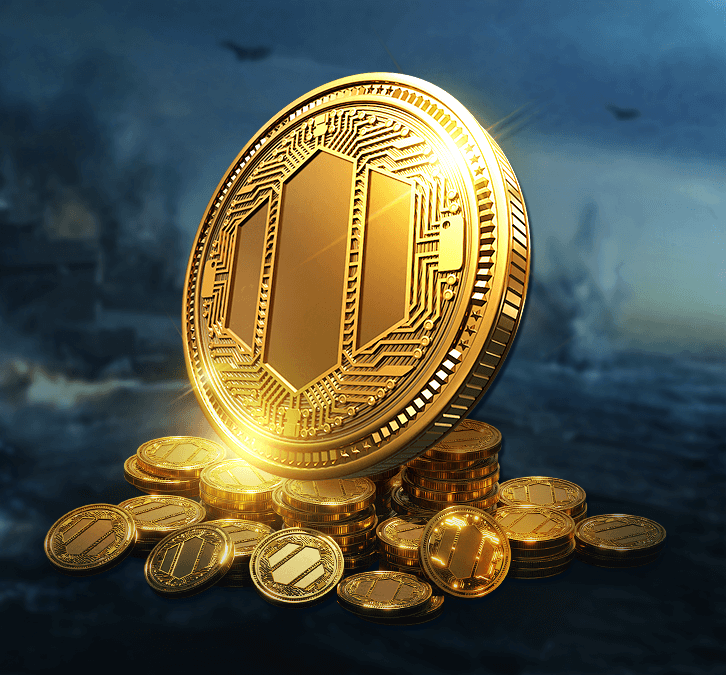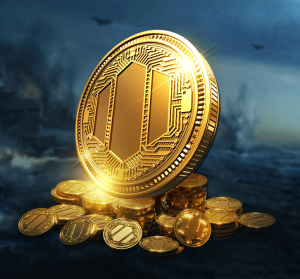 You can get the in-game currency Titanium, through rewards. When you reach level 18, you can farm Titanium at a certain capacity. Titanium can then be traded for the MILICO token, which is exchangeable for WEMIX. 
Get more cryptos when you earn/buy the various NFTs on Gunship Battle Crypto Conflict. 
Devikins 
Devikins takes the fourth spot on our list and if you're familiar with Axie Infinity's gameplay, then Devikins will be a breeze to play.  
Made by MoonLabs Studios, Devikins is a turn-based RPG blockchain game, based in the ever-changing world of the Void.  
Devikins are the playable characters – cute but scary – of the RPG game.  
The game features mechanics such as breeding PVE and PVP battles. However, in Devikins, your creatures start off as baby spurs and you must nurture them, or let them grow before they get engaged in other activities. This aspect of the game is like the highly popular Tamagotchi where you take care of a digital pet.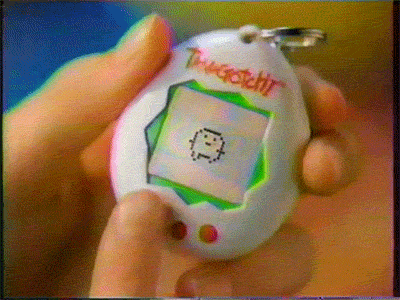 In case you feel like your Devikin is not up to your standard, you can put them up for sale in the marketplace where other players, and NFT collectors can purchase them. This is like what Axie Infinity does. 
The quality and value of each Devikin will be determined by their core features, namely: 
Genes — help determine visuals and face

Ancestry — for the skin tone  

Personality — helps determine how they interact with certain in-game mechanics  

Affinity/Behavior — affects your combat potential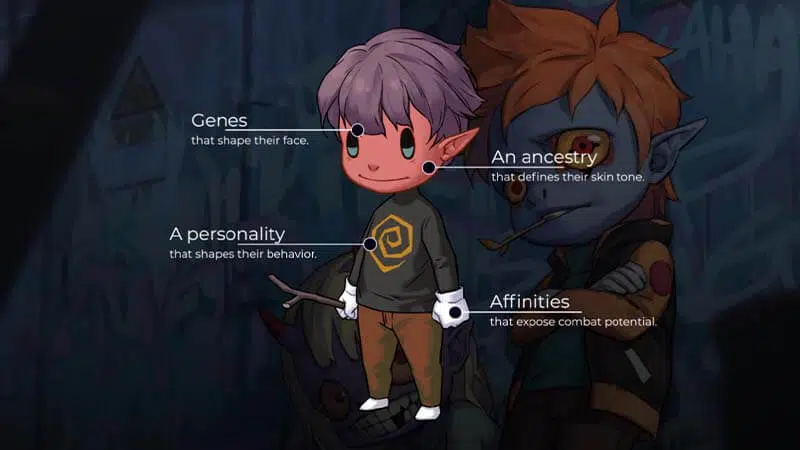 The result of mixing and matching these qualities will help in determining the Devikin's NFT value on the marketplace. 
 How can I make money from playing Devikins?
The main source of income with Devikins is by playing PVE and PVP battles to earn DVK or Devicoins by completing quests, doing scavenger missions and participating in the weekly in-game league. DVK comes in handy for making in-game purchases. 
It has a finite value with only 10 billion in max supply and 3.6 billion DVK in circulation.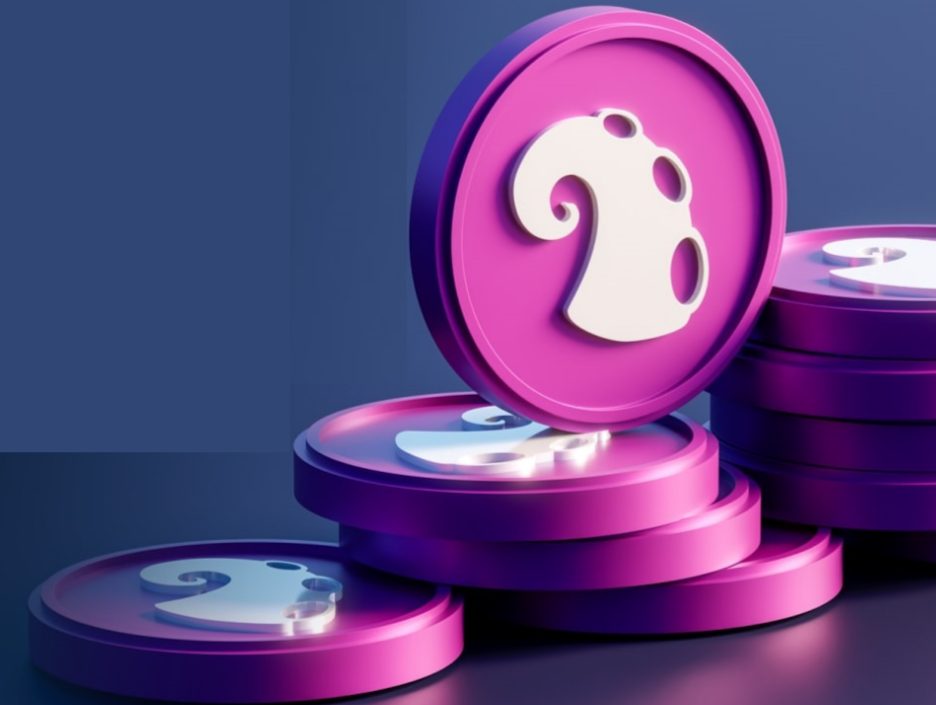 There is no governing token, but DVK can be exchanged with other cryptocurrencies in the real world and eventually be exchanged using fiat currency. 
Check the Klever Exchange to find your ideal Devikin. Just make sure to check which ones are the best ones with the best parts. 
Brace yourself for this last game because relaxation is thrown out of the window. 
AlterVerse 
"Time to touch some grass". The final game on our list today is AlterVerse.  
If you are following the Metaverse that Mark Zuckerberg has been describing over the past year, then Alterverse is a similar description, but with play-to-earn elements.  
With graphics worthy of a triple A rating, AlterVerse is a futuristic, free-to-play, play-to-earn (P2E) metaverse gaming experience. It utilizes the Unreal Engine so you know you're in for a treat. 
The concept of the game is a futuristic first-person shooter. The game has a lot going for it — players can buy land, shop, socialize, gather resources, craft non-fungible tokens (NFTs), and play-to-earn in many ways.  
Although not everything has been implemented yet, more updates and developments have been promised by the team in 2023. Now in closed Alpha testing, the reviews from the Discord community are all 5 stars.  
In this sprawling metropolis, "Players can explore the bustling city life, fly around in Sky Cars, attend LIVE events, or relax in their penthouse — all while experiencing full day/night cycles, weather transitions, fully customizable male and female avatars, and built-in voice chat."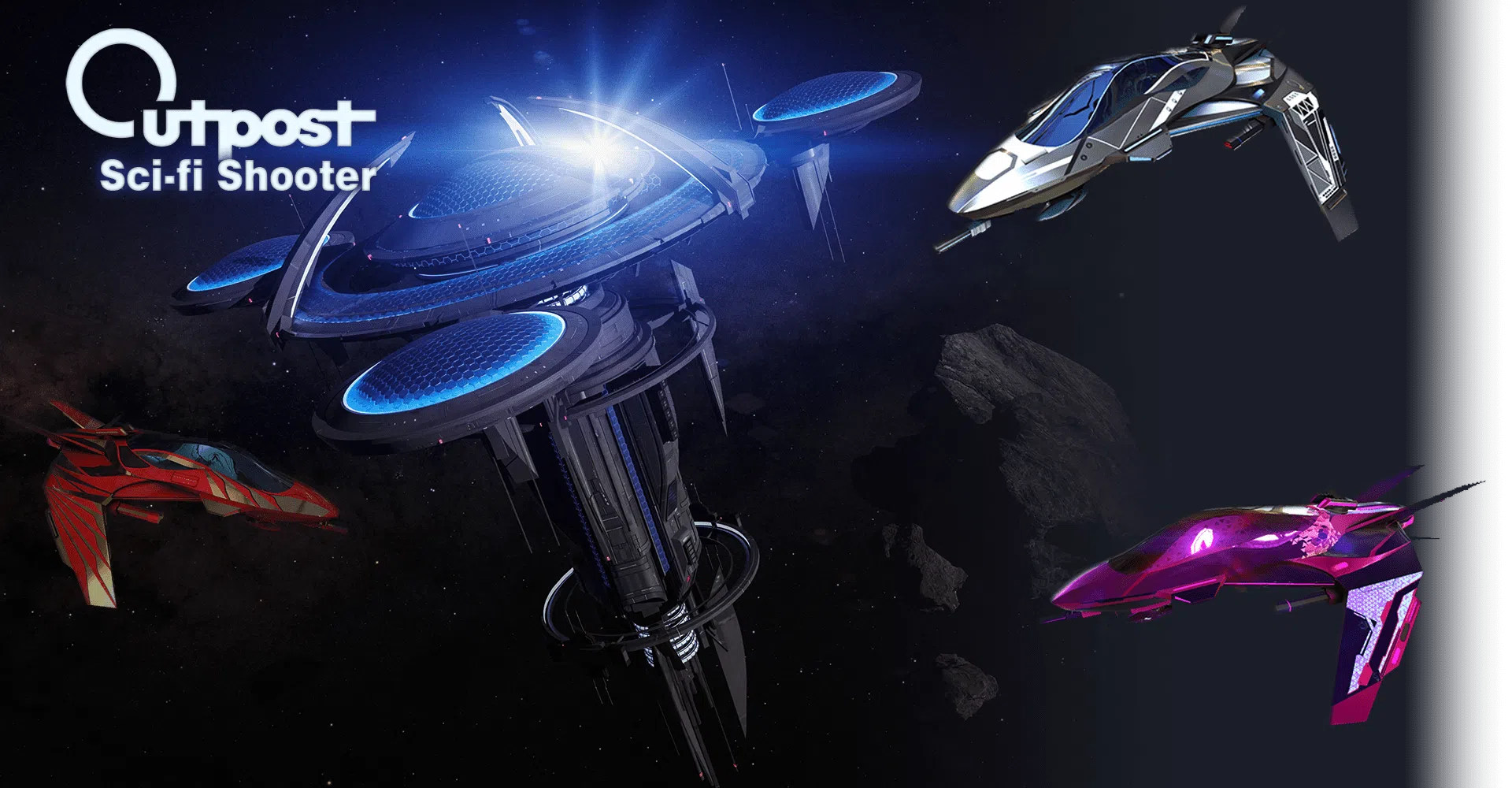 You get space ships, futuristic guns, skins, and so much more. The game is ambitious and you can gather a lot of these items the more you play the game.
There's already a marketplace for you to check and see what items are for sale. Then again, we're here as free players, so that means if you don't want to pump out some cash for those items, you can grind your way up the slow way, which isn't such a terrible thing.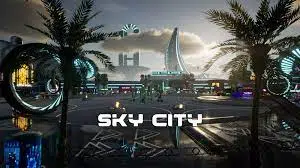 The token launch is expected in Q4 2022. As soon as the official game token is announced, we will update this article. 
Stay updated with the latest news and releases under the AlterVerse title in the months to come on their Twitter page here. 
Hopefully one of these five games caught your interest and you're excited to play them.
How can I make money on this?
Well, despite having varying game mechanics, our top free-to-play games of 2022 breakdown tackles three main ways to play and earn: 
Play hard:

Make it a passion project and play long hours to earn in-game tokens or cryptocurrencies that can be exchanged for real money.
You may have to hop, skip, and jump from in-game tokens, to coins, to crypto then finally to real money. Like I said, it needs dedication and time, but if you pull through you, you will be ballin'! 
Earn NFT to trade/sell:

Some NFTs in the games are earned through gameplay. You can also buy NFTs from the marketplace, but to stay true to free-to-play games, play-to-earn some NFTs which you can sell or trade.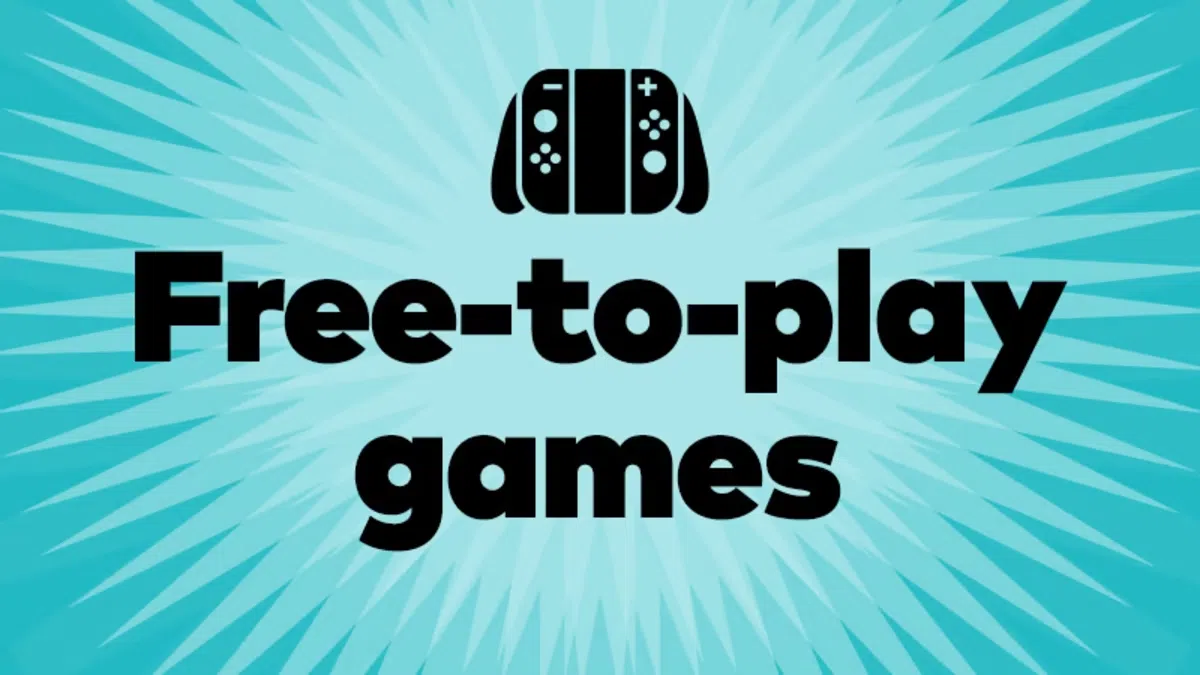 In Devikins, the NFTs are available to everyone for purchase (player or non-player) on the Klever NFT marketplace.  
The brand new newsletter with insights, market analysis and daily opportunities.
Let's grow together!