SafeMoon entered the crypto race as a meme coin, but it's developed some real skin in the game since then. SafeMoon has taken the volatility of the crypto market head-on and decided to torch its coins to take back control.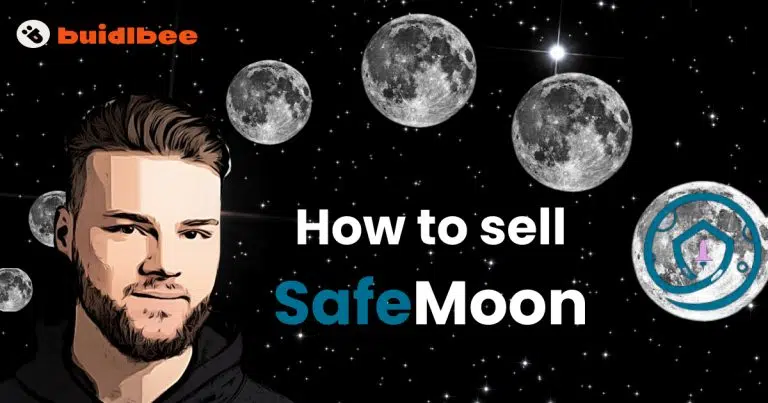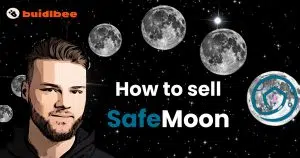 How do you sell SafeMoon on Trust Wallet?
The SafeMoon cryptocurrency is similar to Ethereum and Bitcoin, but it was not designed to be sold off quickly. The act of selling them off carries a hefty fee of 10%. That being said, there are ways to sell SafeMoon securely and with the lowest possible transaction fees.
Selling SafeMoon is very challenging compared to trading coins on the crypto exchange platforms. Using a trust wallet enables sellers to sell their holdings of SafeMoon securely and effectively. The entire process will be explained in an easy-to-follow step-by-step guide in the article. It would be best if you had a few things before you can buy, sell, or even trade SafeMoon online. Sellers need to have a trust wallet and a Binance account before buying and selling SafeMoon on the Binance blockchain. This will enable them to trade SafeMoon coins for other cryptocurrency coins available on the Binance exchange. This is the fast track to turning SafeMoon into digital gold.
The brand new newsletter with insights, market analysis and daily opportunities.
Let's grow together!
What is SafeMoon?
SafeMoon is a cryptocurrency and blockchain built on the Binance Smart Chain. The original project was launched in 2021 and immediately gained attention from the likes of Logan Paul and Dave Portnoy, who invested in cryptocurrency.
The cryptocurrency was developed to prevent the low dips common with high-volatility cryptocurrencies. To reduce price volatility, the project opts for manually burning the currency, effectively removing the digital coins from circulation. This method gives the developers of SafeMoon more control over the supply and price of their native token by manually dictating the amount of SafeMoon coins in circulation. This not only reduces volatility but also increases the overall cost of the coin in the crypto market.
What are SafeMoon tokens?
Do you want to sell and profit from SafeMoon? The first step is understanding SafeMoon tokens and how they are traded. SafeMoon is a cryptocurrency based on Binance Smart Chain (BSC) technology. To secure the highest ROI possible, it's essential to track the price peaks of SafeMoon and sell it before it drops in value. This is an unpraised benefit of a highly volatile crypto market. The coin's valuation is vulnerable to high peaks and crashing lows, but if timed correctly, the volatile price changes and x10 your investment. Remember to sell SafeMoon on the decentralized crypto exchange and trust wallets directly. This is an effective and fast way to trade and sell SafeMoon tokens.
About Trust Wallet: what are the Pros & Cons of using SafeMoon?
Pros
Cons
Valuable

meme crypto brand

Extreme

volatility

and lack of

liquidity

SafeMoon investors generate even more

passive income

as a reward for holding

It has limited to

no real-world utility

Dave Portnoy, Jake Paul, and other high-profile

influencer investments
Centralized ownership
How to sell SafeMoon on Trust Wallet: step-by-step guide
Step 1: Download and install the Trust Wallet app on your phone
The first and simplest step is downloading the Trust Wallet App on your phone. This can be done on iOS App Store or the Android Google Play Store. Once the app is loaded on your phone, you must create a new wallet and receive your 12-word recovery phrase. This is an important phrase that must be documented and secured. This phrase is your backup key to access your funds. Please keep it safe!
Step 2: Go to your SafeMoon Wallet
To buy SafeMoon with your Trust Wallet, you must copy the SafeMoon token's address from the project's main page. Verify the amount of money in the SafeMoon in the account before processing the transaction entirely.
Step 3: On the Trust Wallet DApp browser, open PancakeSwap
The next step is opening up PancakeSwap in your Trust Wallet DApp browser list. Choose this exchange or another that suits your trading or exchange goal. In the case of SafeMoon, PancakeSwap is your best option. 
Step 4: Swap SafeMoon currency for BNB Smart Chain
Once you access the PancakeSwap, select the BNB symbol in the "From" section. This will lead you to a search bar. Type in "SafeMoon" and select it. There is a fee included in the transactions (10%). Accept the conditions and proceed with your transaction. Type in the amount of SafeMoon tokens you wish to exchange and tap the blue icon. After you tap both the "Swap" and "Confirm swap" buttons, you will be transferred to a page containing the fee breakdown page regarding the BNB network. Tap "Send," and this is the final step. Your transaction will be processed, and the status will change to "Success."
Completing this step and swapping the SafeMoon to a different coin makes withdrawing your funds much more accessible.
Step 5: Convert BNB Smart Chain to Binance Chain
Return to the Trust Wallet once you've swapped SafeMoon for BNB coins. The Smart Chain converts to the Binance Chain or coin. This is done by clicking on the "Smart Chain" and then hitting the "More" icon. Next, select "Swap to Binance Chain" and tap the page to activate "You pay" before clicking "100%" and selecting "Send." After this, confirmation is needed, and the BNB smart chain is successfully converted to the Binance Chain.
You'll be able to see your BNB on the main page of the Trust Wallet App, and you will be able to exchange the BNB with an external crypto wallet address.
Step 6: Sending BNB to Binance Account
Send your BNB coins to your Binance account. This step is critical to successfully selling SafeMoon and withdrawing funds to your fiat bank account. Select "Send" and keep the tab open. Go to your US Binance account and access your wallet to start the withdrawal process. This is where you select "Deposit" and choose BNB as your preferred crypto coin. Copy and paste your wallet address and BNB memo number to the Trust Wallet. The address details go under the details of the "recipient address," and the memo number is pasted into the appropriate "memo" space. Then tap on "Max" amount and go to "Next." Once you're on the confirmation screen, select "Send." After sending it, you can see the SafeMoon exchange in your Binance account. It will be listed as BNB.
Step 7: Sell BNB for a currency such as USD
This is the penultimate step to a very lucrative process of selling your SafeMoon via your Trust Wallet. You need to log into your Binance account via their official website. It works better if you use your laptop, but it can be done successfully on their mobile platform.
Once on the Binance page, go to the "Buy crypto" option and tap on BNB for your selling coin option. Enter your desired currency for your payment option. If you are in America, select the "USD" option. Once this is selected, tap "max" and then the processing "Sell BNB" option. This will allow you to successfully sell SafeMoon for your desired currency, USD, in this example. The next step is the one we've all been waiting for. You get to withdraw your funds into your bank account!
Last step: Withdraw money to your bank account.
Once you have successfully sold your BNB for USD (or any other preferred fiat currency), make a withdrawal request. Use the 'Fiat and Spot" option on the Binance page and verify your account before you withdraw your funds.
Final thoughts
While SafeMoon has potential, there are concerns about the project after the recent illegal "pump-and-dump" scheme was revealed. That being said, the project still has much potential in terms of investment returns and offers its Trust Wallet users the opportunity to profit from the natural volatility of the SafeMoon market. There is a definite incentive for investors with SafeMoon if they want to multiply their investment in the medium to long term.