The blockchain polygon has been performing well since the beginning of 2023. So the announcement of a 20% staff reduction (100 employees) and the rumors that blockchain processing stopped for two hours afterward caused some panic. Is this the beginning of the end? 
A bad follow-up to a good start
The Polygon network's native token (MATIC) rose in price earlier this year, following the rise in the value of Bitcoin, and reached $1.55 in mid-February. This is the best result since last April, though it is far from the record high of $2.92 on December 27, 2021. This is not surprising amidst the good news of upcoming updates and a number of concluded partnerships with major brands and NFT collections. At the end of this winter, however, something went wrong. 
On February 21, Polygon Labs announced that it would lay off 20% of its staff, or 100 employees. The company said it had to take this step after several divisions merged earlier this year. Affected employees will receive three months' severance pay, regardless of their level or length of service.
And then, on February 22, blockchain observer PolygonScan showed that the Polygon network was down for about two hours.
The brand new newsletter with insights, market analysis and daily opportunities.
Let's grow together!
Why is no one talking about the fact that polygon's last block was 2 hours ago? #Polygon #avax #Ethereum pic.twitter.com/8yKw22whfY

— ayman.avax🔺 (@avaxayman) February 22, 2023
Following this series of unpleasant events, the value of the network tokens began to plummet. And the MATIC price keeps falling. Although it was also affected by the decline in the crypto market as a whole.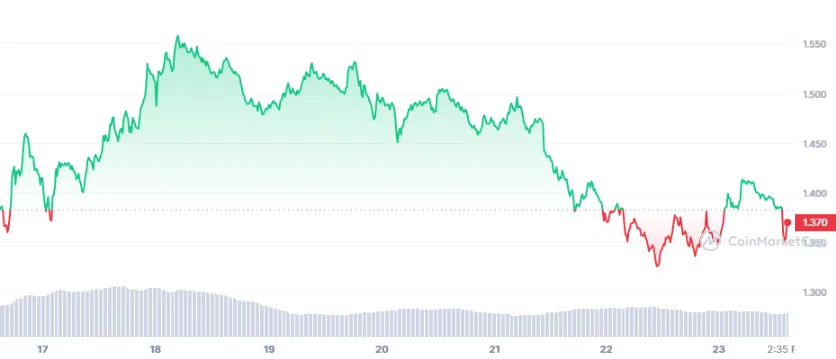 What is going on with Polygon?
According to Jaynti Kanani, one of Polygon's co-founders, the network did not have any interruptions in block processing. A few nodes were out of sync, which caused it to show up in the block explorer PolygonScan as a lack of transactions. To check the actual Polygon network status, it is better to use this service. 
Polygonscan is having some issues. Meanwhile, you can use this – https://t.co/Qer2ESsJoO

— Jaynti Kanani (JD) (@jdkanani) February 22, 2023
Now onto the good news
Apparently, Polygon has no serious problems. In addition, the company boasts good successes in 2023 and upcoming improvements. Here they are:
the total number of unique users of Polygon PoS

reached

220 million (increasing by about 150K every day) as of February 23.

Polygon Labs is launching the

zkEVM Mainnet Beta

on March 27. The Mainnet Beta reached 84,000 wallets, produced 300,000 blocks, and created 75,000 ZK proofs.

The company

had

more than $250 million and more than 1.9 billion MATIC in its treasury as of February 21.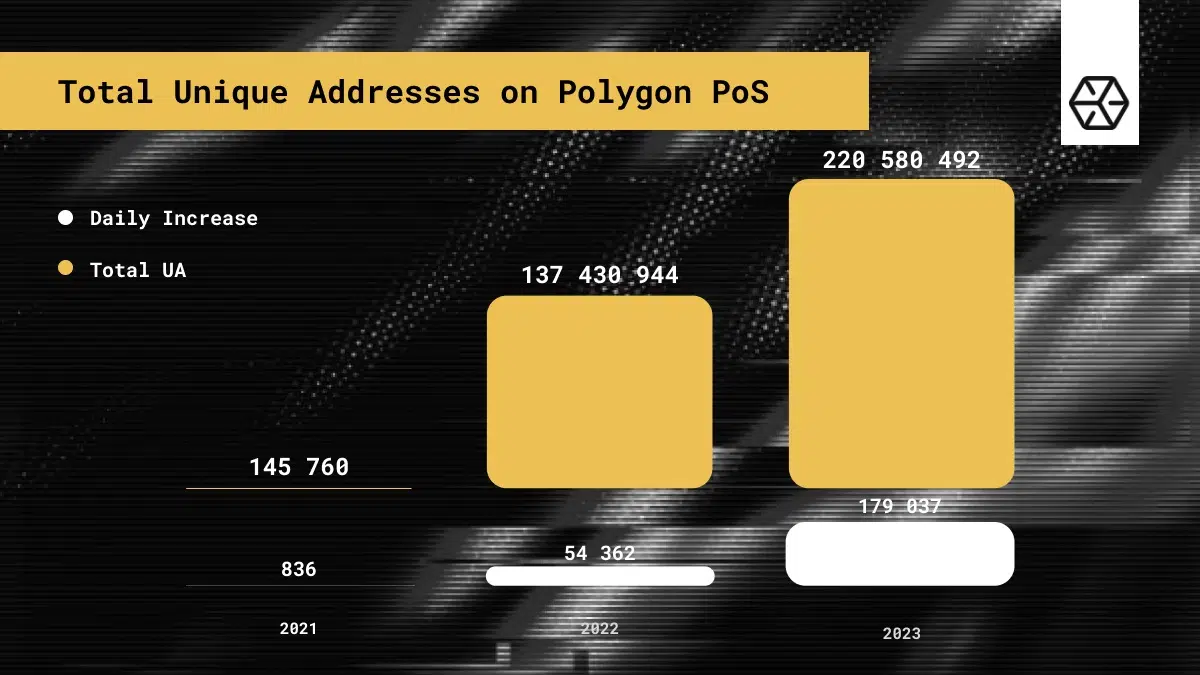 Last year, Polygon partnered with big-name brands and projects such as Adidas, Starbucks, and Meta and continues to form important alliances. Such well-known NFT collections as DeGods and y00ts joined the network. And NFT marketplace Magic Eden has added Polygon as a supported chain. These projects were previously built on Solana.
As Frank, the founder of DeLabs, said on Bankless Shows, Solana had some kind of ceiling. Polygon was rumored to have offered $3 million for the migration of DeGods and y00ts NFT collections. Frank did not deny this information but noted that similar offers were coming from other blockchains and that Polygon's offer was not the largest.
At the time when we made the announcement of migrating, the DeGods and y00ts combined were doing (which are our two collections) about 40-50% of all the trading volume on Solana like for NFTs generally, and right now the market cap of DeGods and y00ts is almost bigger than the rest of the Solana NFT ecosystem combined. So we were just hitting a little bit, and this has been hotly debated on Twitter, but I think a lot of people, including myself, believe we were hitting a little bit of a ceiling on Solana in terms of growth.
Magic Eden co-founder Zhuosun Yin also noted that at Polygon, NFT founders had a better chance to develop since the network actively cooperates with brands and puts a lot of effort into these alliances. 
We've done over three billion dollars in trading volume on Magic eat and on Solana right, and we still have a big stable of creators that are wanting to launch things all the time on Solana, so that's like not going to go away, but it's like there's a separate set of opportunities that Polygon is trying to make themselves known for, and whether that's brands [or] whether that's whatever, they invest a lot of time and effort being a BD engine to sign those deals.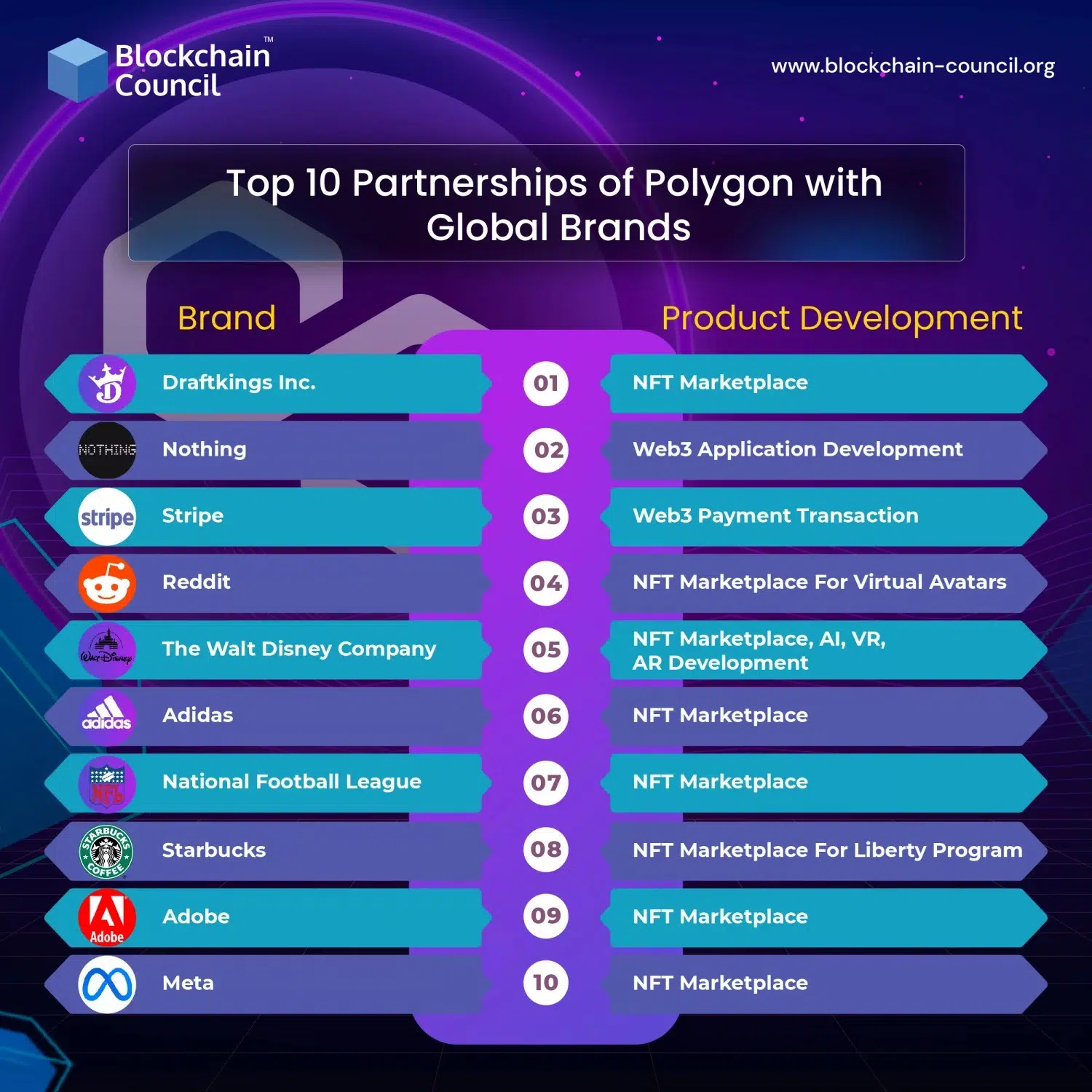 Polygon is the fourth-largest DeFi ecosystem, behind only Ethereum, BNB Chain, and TRON. The network processes about 3 million transactions daily, three times more than Ethereum, on which Polygon is built. 
Despite the recent negative news, the platform is stable, actively developing, and attracting new brands and projects. 
Polygon
(MATIC)

Price
Market Cap