Optimism (OP) and Perpetual Protocol (PERP) tokens have shown furious growth since February 23. Why is this happening, how are they related to each other and to the Coinbase exchange? Let's find out more about it and the coins' future.
OP and PERP are going up
The Optimism token price, OP, has reached above $3 today with a 24-hour trading volume of $943,592,766. This is a 5.20% price increase in the last 24 hours and a 14.60% price rise in the past 7 days. With a circulating supply of 234 million OP, these tokens have a market capitalization of $708,470,260. The daily trading volume at the time of writing is $1,020,361,002 (+52%).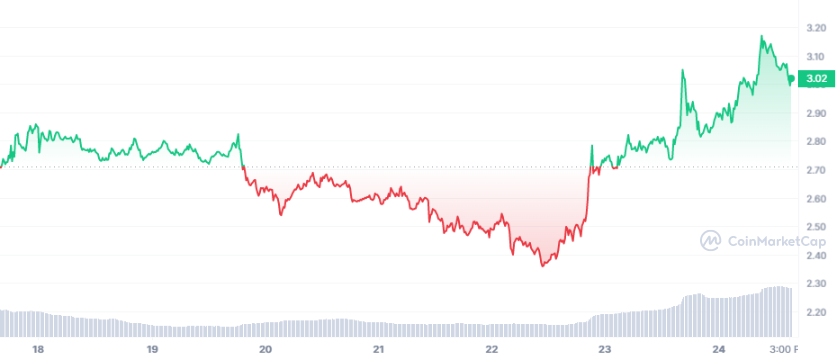 Perpetual Protocol is a perpetual futures-focused decentralized exchange (DEX) on Optimism. $PERP is a utility token used for governance and staking. 
PERP tokens, long unheard of, suddenly surpassed the $1 mark and were trading at $1.30 at their peak (+50%). Over the past 30 days, PERP has risen as much as 116.7%. There are 66,002,157 PERPs in circulation, with a market capitalization of $1,902,684 (+27.53%) and a daily trading volume of $174,630,185 (+1125.79%).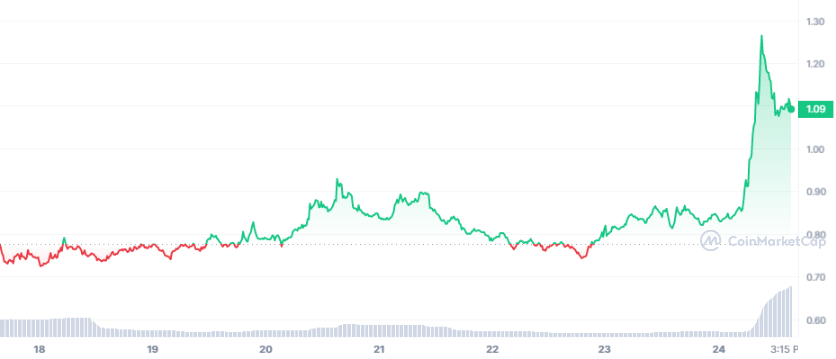 What is the Optimism

Superchain,

Base, and why is its launch so important?
On February 23, Optimism announced the Superchain project, which aims to maximize compatibility between different chains using the OP Stack and integrate disparate Layer-2 (L2) into a single, cohesive layer. It is a horizontally scalable network of L2 chains (OP Chains) that share security, a communication layer, and an open-source development stack. Unlike multi-chains, these chains are standardized and designed to be interchangeable resources. This allows developers to build superchain-centric applications as a whole and abstract away from the underlying circuits on which applications run.
OP Chain is an individual chain within the Optimism Superchain. All chains, regardless of their specific properties, are considered OP Chains if they are officially governed by the Optimism Collective and therefore part of the Superchain.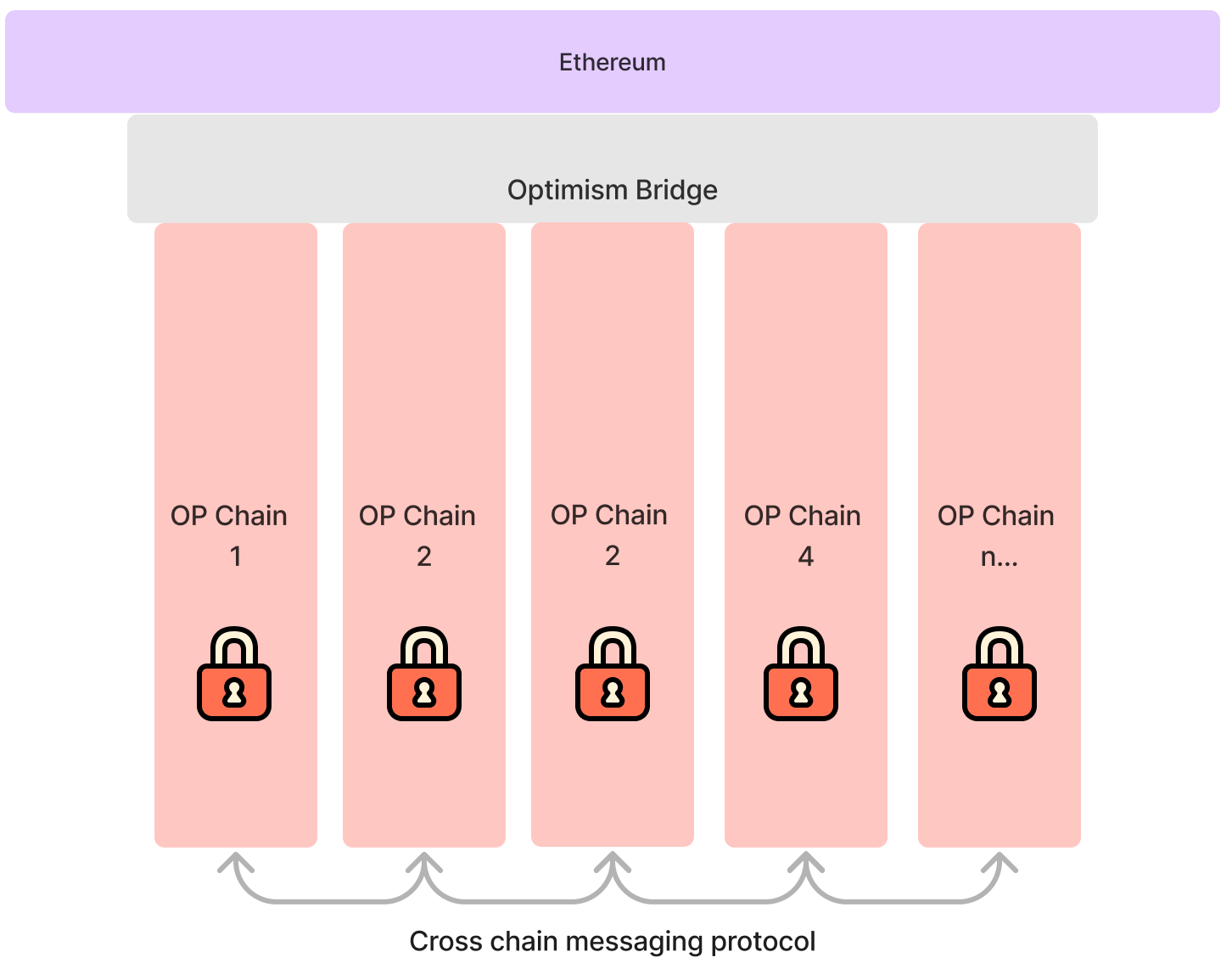 As part of this upcoming launch, the second-largest crypto exchange, Coinbase, announced the Base, a new Optimism-based scaling protocol that will be part of the Superchain ecosystem. Base enables the creation of decentralized applications (dApps) with connectivity to Coinbase products. 
🔵 All your Base are belong to you. pic.twitter.com/LAqs8rEWuJ

— Base (@BuildOnBase) February 23, 2023
Coinbase also revealed Base's first group of partners, including nearly 50 projects we already know about, such as Chainlink, QuikNode, Axelar, LayerZero, Gelato, Ribbon Finance, and many others. In addition, the official Base Eco Fund was announced, which will invest in early-stage projects built on Base.
Coinbase latest initiative in the Web 3 space is called BASE

Base is an ETH L2 built in collab with Optimism $OP
Here are some projects in their Ecosystem👇

Large$ZRX $SUSHI$GRT $AAVE $BAL

Reasoning coming soon.. https://t.co/JegaMd77fm pic.twitter.com/AygRS2ifFO

— metaquant (@QuantMeta) February 23, 2023
The crypto exchange has also released free NFTs for minting, available to everyone through the Zora platform. You will only have to pay for the "gas."
These important events have already been taken advantage of by fraudsters, who have launched several $BASE tokens already. The Base has no tokens, only NFTs.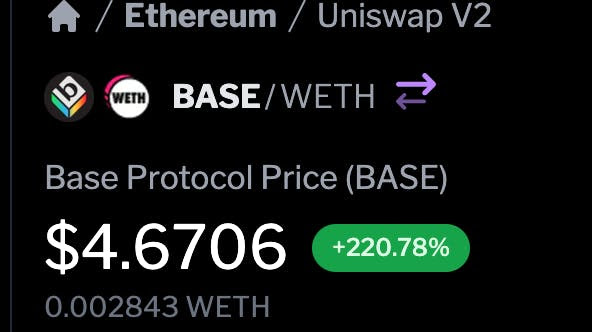 What is Optimism?
Optimism is one of the most promising Layer-2 solutions on Ethereum. OP uses Optimistic Rollups to increase transaction throughput and reduce gas fees. It also allows developers to build scalable and efficient applications on top of Ethereum that can capitalize on existing network infrastructure. Optimism focuses on compatibility with Ethereum. Any Ethereum dApp can easily integrate with the platform.
What about the Perpetual Protocol (PERP)?
The price of PERP also soared due to the launch of the Hot Tub on February 23, which gives passive earning opportunities through a non-directional trading strategy. 
Hot Tub vaults will offer depositors a return on their assets by executing an arbitrage strategy for ETH-USD on Optimism and capitalizing on price differences between the PERP perpetual swap market and spot markets on decentralized exchanges (such as Uniswap and 1inch).
(1/9)

Introducing Hot Tub:

Democratizing Arbitrage Alpha

Our Hot Tub vaults make alpha accessible through an automated arbitrage strategy!

Here's how 🛁👇 pic.twitter.com/jLiycoZRpE

— Perpetual Protocol (✨🔴_🔴✨) (@perpprotocol) February 23, 2023
What is next for the Optimism ecosystem?
In the course of one day, there were several key events that affected Optimism and related projects in one way or another. But this is the current moment in time. What about the longer-term outlook?
Well-known crypto trader Route 2 FI thinks that Optimism is a top choice for DeFi projects, and with upcoming major network upgrades, activity on the OP ecosystem is soon expected to reach new highs.
8/23

Optimism has existed on the mainnet for a while and has been battle-tested by several high-profile projects, including Uniswap, Synthetix, and MakerDAO.

With upcoming major network upgrades, activity on the Optimism ecosystem is soon expected to reach new highs🚀 pic.twitter.com/74s8h5AThE

— Route 2 FI (@Route2FI) February 23, 2023
One of the most important upgrades to come is The Bedrock. This is the Optimism Mainnet Network that is yet to be scheduled. Developers plan to announce an official date and time in February 2023, at least three weeks in advance of the upgrade, subject to approval by Optimism governance. Voting started on February 16 and will last until the end of the month.
Superchain will lead to new communities and participants in the Optimism ecosystem. And that means growth in the long run, says Twitter influencer Binji.
In the short term,the mainnet will continue as it exists today. In the long term, the Superchain aims to create an ecosystem of aligned chains, united in a single network, working towards a future where launching an L2 is as straightforward as deploying a smart contrac.t

— binji 👁🔴👁 (@binji_x) February 23, 2023
Optimism
(OP)

Price
Market Cap