After roughly two years of dormancy, a wallet on the Lookonchain analytics network was recently activated.
This wallet made $28 million worth of Dogecoin transfers, moving a grand total of 326.4 million Dogecoins. It remains a mystery where the coins were sent.
Whale "D7vrVR" received 250M $DOGE($63M) from #cryptocom 1hr ago and became one of the top 20 holders of Dogecoin.

And he also received 200M $DOGE($39M) from #cryptocom yesterday.https://t.co/Bzxiqoed4T pic.twitter.com/Lr4dXpYj05

— Lookonchain (@lookonchain) February 16, 2023
The brand new newsletter with insights, market analysis and daily opportunities.
Let's grow together!
In addition, data revealed that the large transfer of funds was done on February 17, 2023.

Prior to this, the wallet had not been in use since March 2021.
DOGE price value
After hitting highs of $0.0903 on February 16, Dogecoin saw an alarming plunge of 2.18% in a day. It's easy to blame the volatile nature of the crypto market for these swaths of red ink, but this meme coin is getting hit hard at a time when many of its peers are thriving.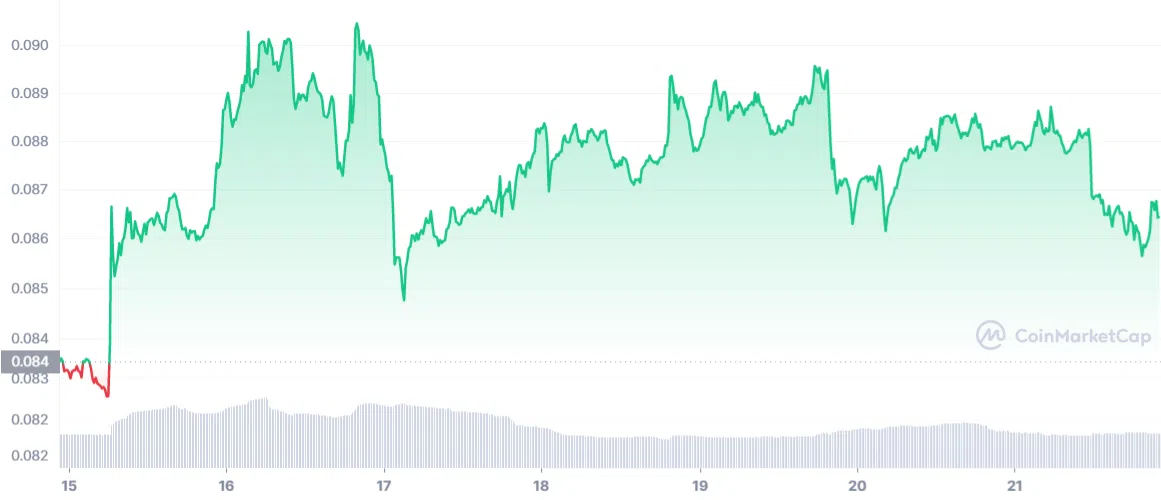 Dogecoin experienced a dramatic price drop in the past 24 hours, with the coin's highest point in the past day being $0.088 on February 21.
Anticipating price gains
According to chart analytics, DOGE has recorded a consistent positive price movement in the past seven days, rising by a total of 5.34%.
On February 15, Dogecoin began trading at $0.082. Over the course of this day, the digital currency saw a sharp increase in price, peaking at $0.091 – a jump of nearly 10%. This marked the greatest price movement for Dogecoin in the period between February 15-16.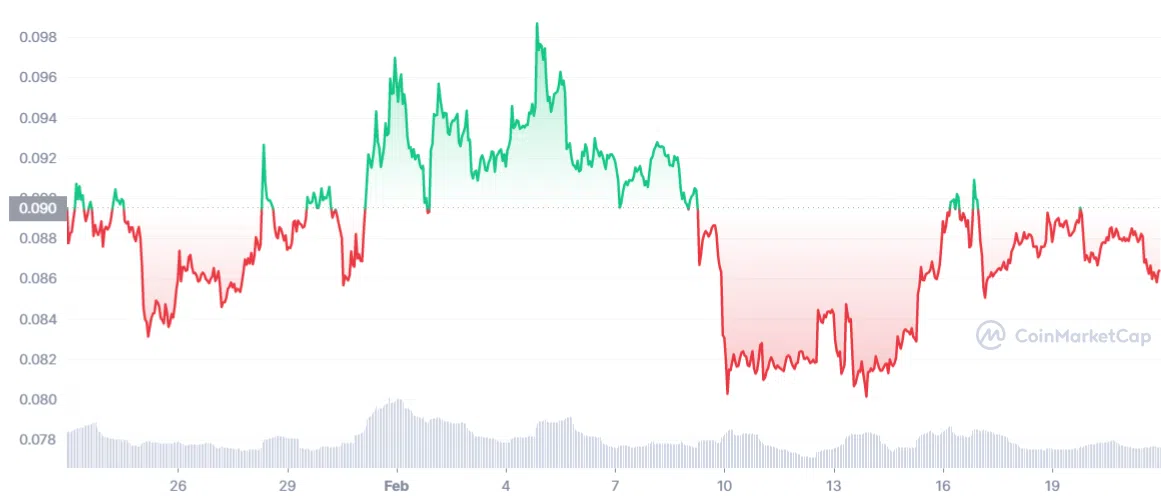 The price hike was due to Elon Musk's post on Twitter, in which he referred to his pet dog Floki as the new CEO of the social media platform.
The new CEO of Twitter is amazing pic.twitter.com/yBqWFUDIQH

— Elon Musk (@elonmusk) February 15, 2023
Moreover, DOGE is currently trading between support and resistance levels of $0.85 and $0.90, respectively.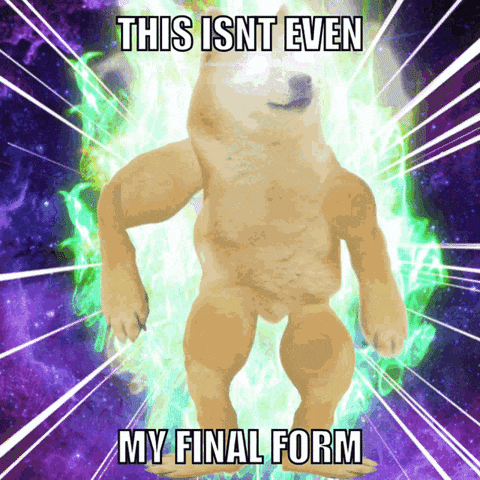 Despite the current decline of the cryptocurrency market, there is still a high chance that Dogecoin will not drop below its support level.
Nonetheless, the negative price action is likely to be short-lived, and there is potential for Dogecoin to continue its upward momentum.