Solana ($SOL) has skyrocketed in the past week, shooting up by an impressive 30% to reach an unprecedented price of $26 on the morning of February 21, 2023 (Asia time).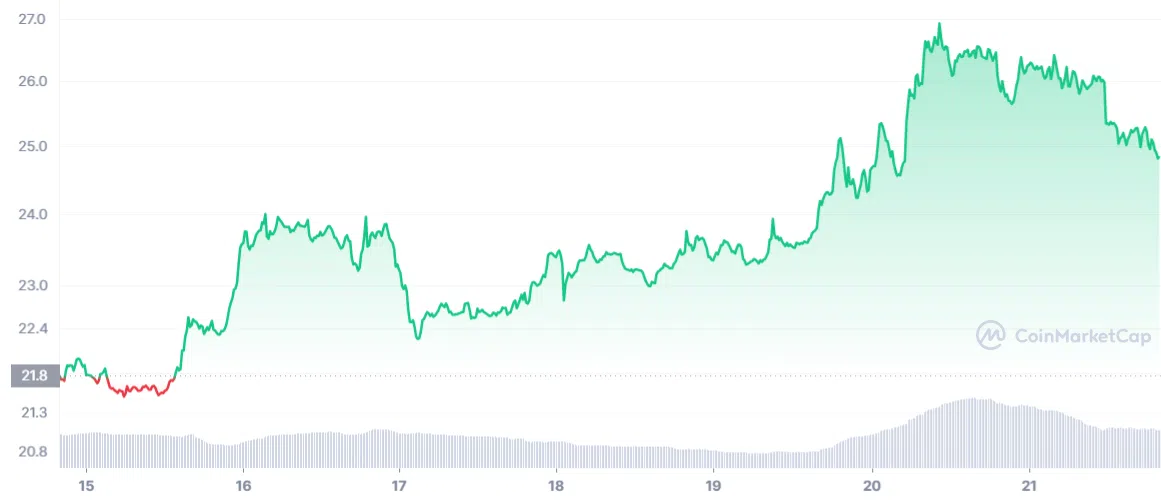 A surge in interest in the cryptocurrency has allowed it to rebound quickly from the FTX crash, and Solana's developers have been hard at work expanding its capabilities.
Over the past several weeks, Solana has been experiencing a tremendous surge in its market capitalization, climbing from its lows of just under $10 to its current heights.
Further, making it one of the top digital assets amongst its peers.
The brand new newsletter with insights, market analysis and daily opportunities.
Let's grow together!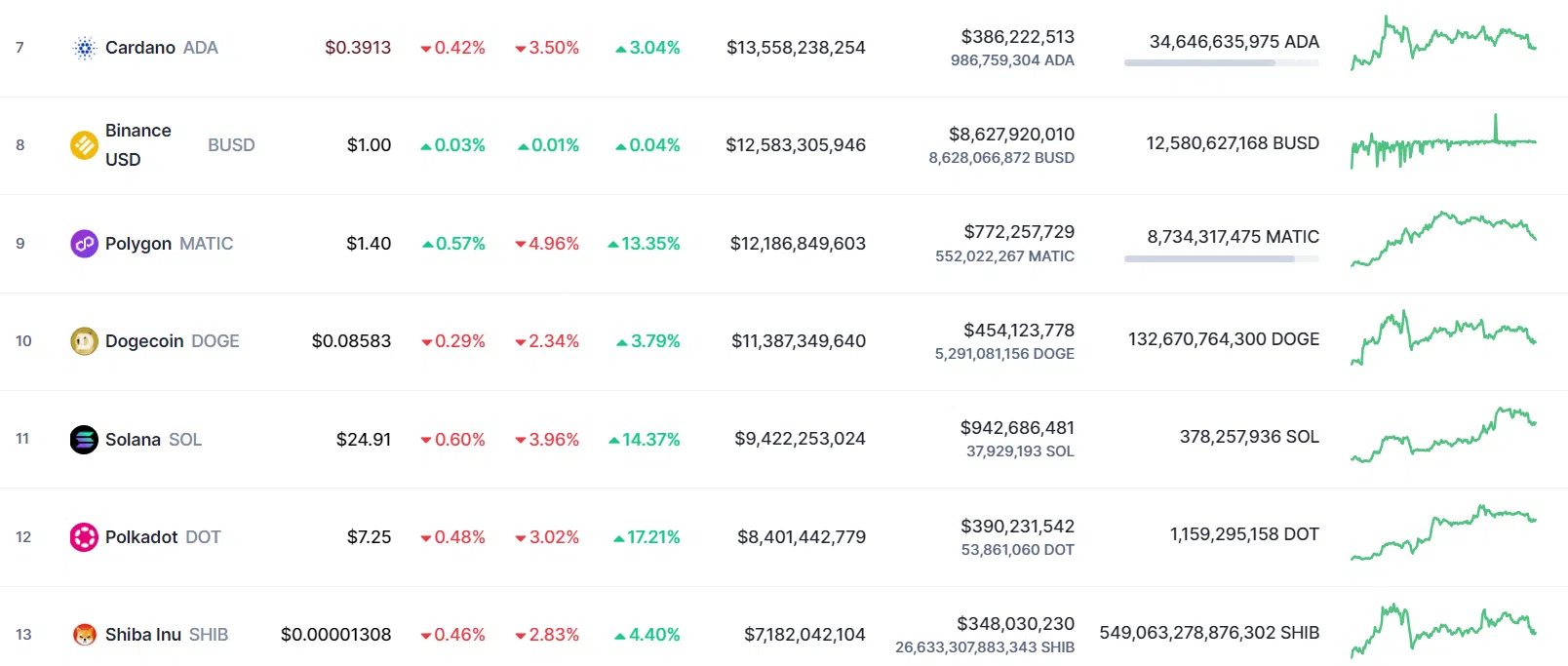 The current market capitalization of Solana ($9.96 billion) has cemented its place as the 11th largest digital asset. 
It sits comfortably above Polkadot ($DOT) with a market capitalization of $8.7 billion, but still trails the highly popular Dogecoin ($DOGE) with its whopping $11.73 billion market cap.
However, SOL has been commanding the spotlight lately, as it has been outperforming DOGE in spectacular fashion.
Despite experiencing a dip in value due to the market slump on FTX, the SOL is making a remarkable comeback.
Great stats for SOL
CryptoCompare's latest Asset Report reveals that the token has returned an impressive 140% return in January 2023 alone, bringing its closing price for the month to $23.90. After starting off November 2022 with an opening price of $36.90, SOL looks to be slowly but surely recovering its ground.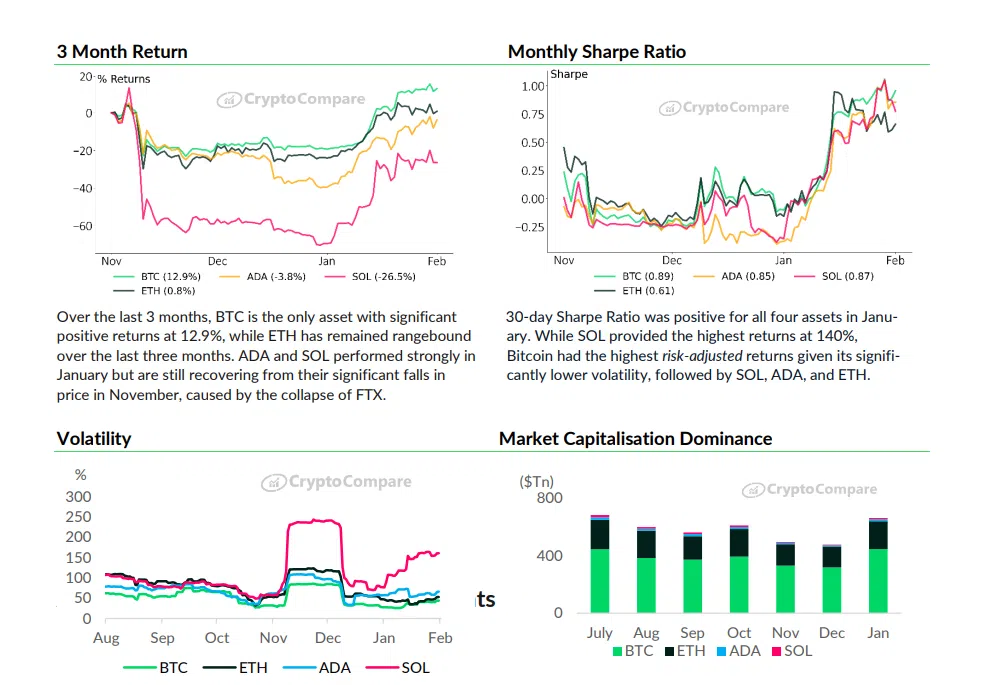 Back in 2021, SOL kicked off the year with a bang, soaring past its 50-day moving average. Feeling more confident than ever, the company is now eyeing its 200-day moving average, which closed January 2023 with an impressive $26.10, according to the report.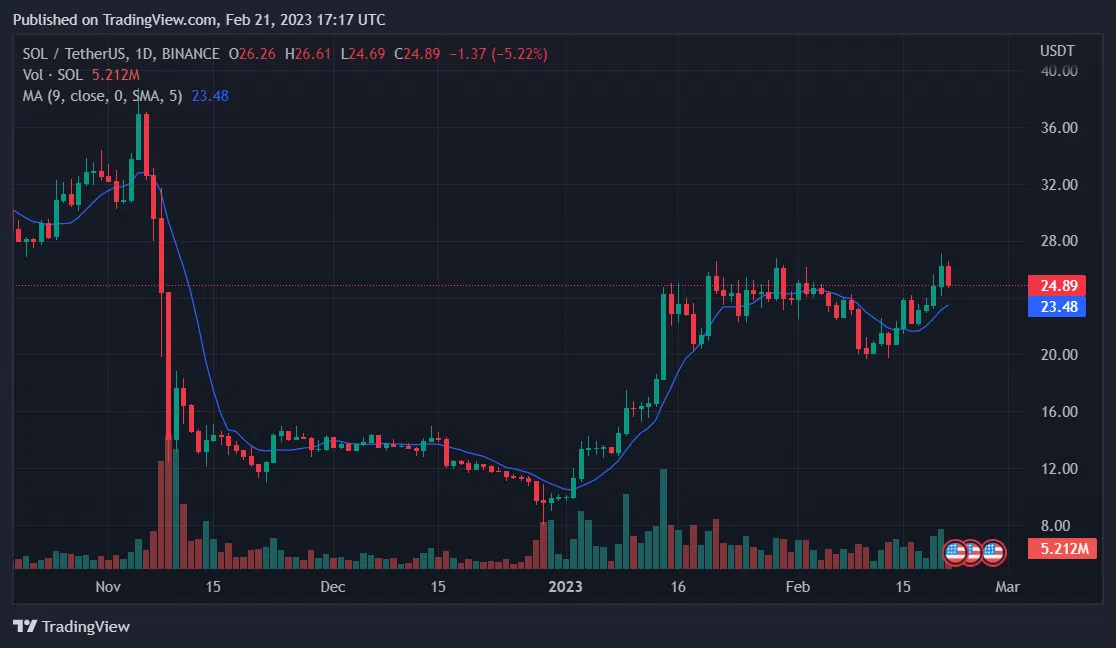 The 200-day moving average is a key indicator used in analyzing the direction and strength of the overall market. It's used to follow the general market trend, and traders and analysts alike rely on it to make informed decisions.
Read more about Moving Averages here.