The day has come. Today, January 17, Polygon's — formerly known as Matic Network — hard fork will take place. A hard fork refers to a radical change in the blockchain network protocol that effectively results in two branches: one following the previous protocol and the other following the new version. 
The changes will only affect users of the proof-of-stake (PoS) chain. So, validators and infrastructure providers will have to upgrade.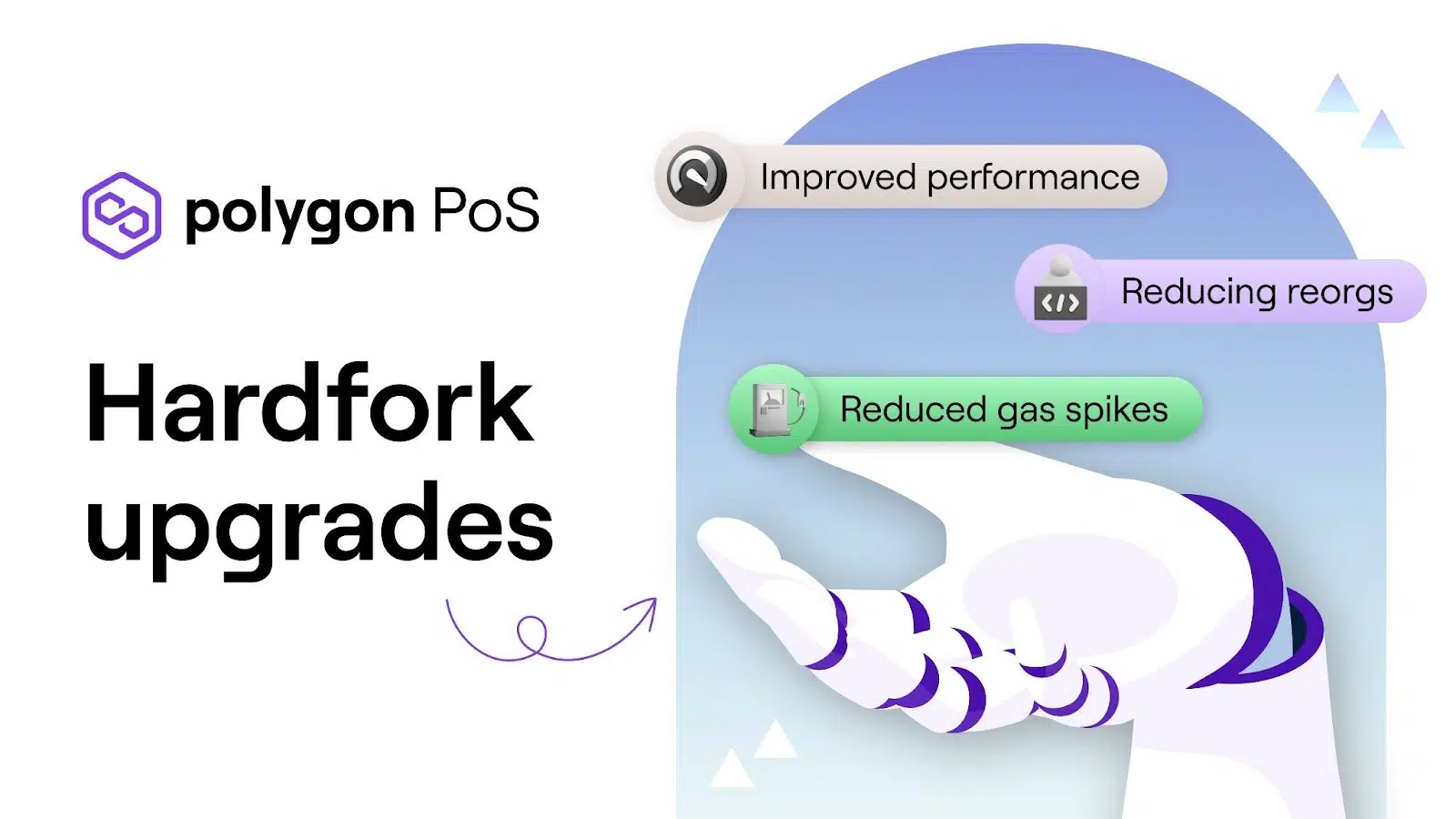 Proposed by the Polygon Governance Team, changes include reducing gas spikes and improving network reorganization problems, which have been identified by the community and the Polygon team as priorities for network development. After this hard fork, time to finality will be reduced (the amount of time it takes for a transaction to be considered final and irreversible on the blockchain).
The brand new newsletter with insights, market analysis and daily opportunities.
Let's grow together!
Also, the rate of change in the base gas fee is expected to drop to 6.25% (100/16) from the current 12.5% (100/8) to smooth out sharp fluctuations in gas prices. That is, it will interact more smoothly with the way Ethereum gas dynamics (Gas prices in Ethereum are moving all the time.) work now. There will be no such sudden bursts; the dynamics will be more in line with the dynamics of Ethereum.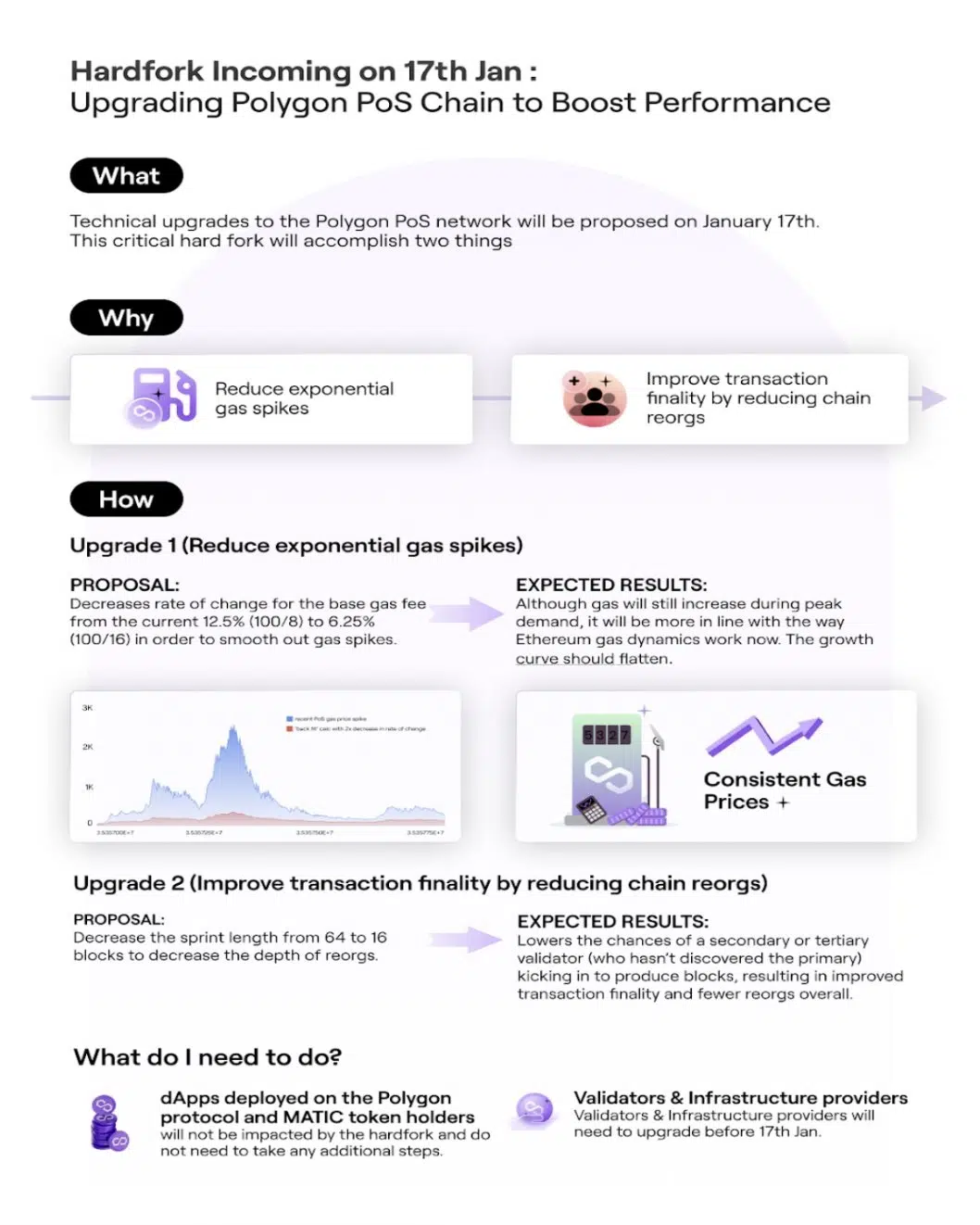 In late 2022 and early 2023, Polygon (MATIC) entered into a number of high-profile partnerships with well-known companies such as Disney and Reddit. A Web3-oriented incubator was launched in partnership with Mastercard.
All this had a positive effect on the token. The current price of the token is just over $1. This is a good figure considering that last year the price fluctuated from $0.3 to $0.8. In addition, MATIC has been growing in price for the last 7 days. The historical high for MATIC was $2.92 on December 27, 2021. Polygon is up 24.11% over the last 30 days.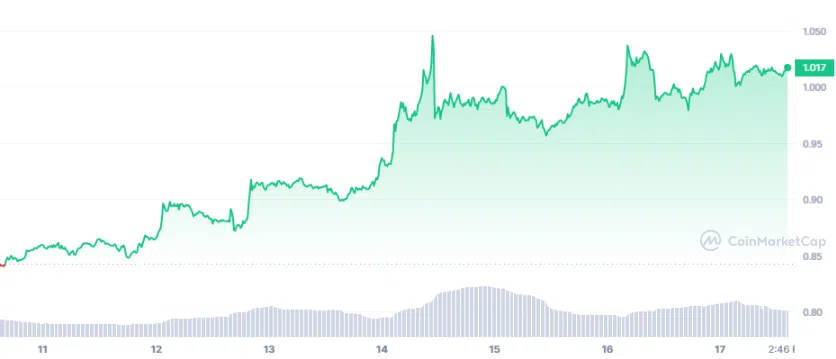 And according to WhaleStats, as of January 17, Polygon once again became the most used smart contract among the top 100 ETH whales (individuals or entities that own large quantities of crypto) in 24 hours.
JUST IN: $MATIC @0xPolygon once again a MOST USED smart contract among top 100 #ETH whales in 24hrs 🐳

Check the top 100 whales here: https://t.co/N5qqsCAH8j

(and hodl $BBW to see data for the top 5000!)#MATIC #whalestats #babywhale #BBW pic.twitter.com/2Gmb1nsG81

— WhaleStats (tracking crypto whales) (@WhaleStats) January 17, 2023
And according to Dune Analytics, Polygon is the preferred solution for decentralized autonomous organizations (DAOs). 

MATIC — to the Moon?
This hard fork will significantly improve Polygon and MATIC, increasing the performance of the network and its popularity among users and developers. In turn, this could lead to a rise in the price of MATIC as demand for the token increases. But only if investors appreciate the upgrade, too.
Reddit user ibytex believes that a rally (a period during which the price of an asset has a steady upward momentum) can resume when the price reaches above $1.05. That is, after that, MATIC will continue to appreciate.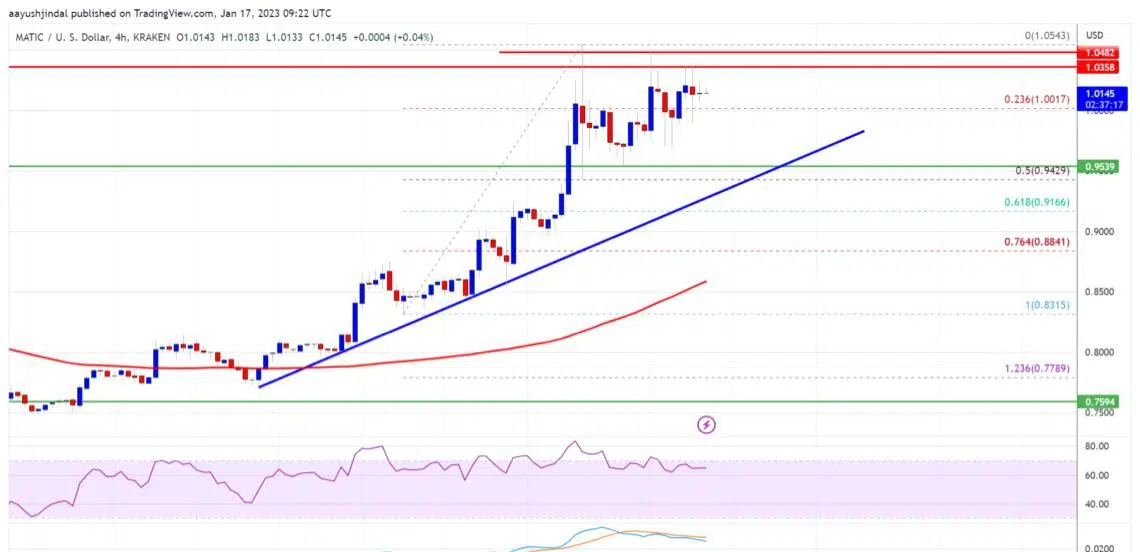 Overall, the sentiment is bullish, and Reddit users are positive about MATIC. However, those who are skeptical about the network have two important questions:
MATIC seems over-centralized to them;

How much will MATIC be worth when ETH improves and its commissions fall radically?
In addition, fans of competitive blockchains believe that Polygon does not have a loyal, large community.
trash vapor chain. no community. no soul. no humans. keep using anon as exit liquidity though.

— RickWriggler (@knawmeen) January 16, 2023
Based on current data, according to AMBCrypto's short-term analysis, the average MATIC price could be $4.84 as early as March, and the maximum possible price is $5.18. Further, Polygon's long-term forecast for July 2023 shows an average MATIC price of $5.36 and a maximum possible price of $5.74.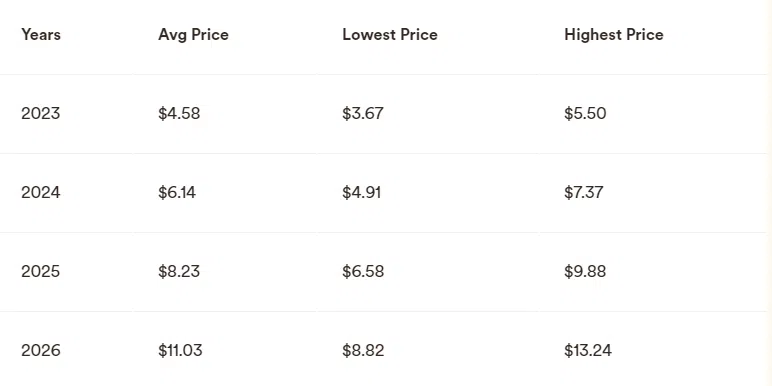 According to Digital Coin Price data, in the most positive scenarios, the price of the token will not rise above $2.22 this year.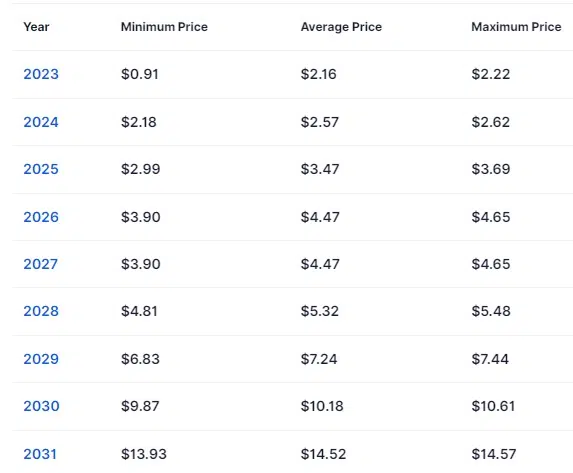 According to CoinCodex's current Polygon price prediction, the value of Polygon is predicted to drop by -2.86% and reach $0.990168 by January 22. However, in February, the MATIC price may rise to $1.28.
Price Prediction's 2023 Polygon price forecast showed that the price will reach a low of $1.45 or could peak at $1.72, with an average trading price of $1.50 during the year. In 2024, the MATIC price is expected to reach a minimum of $2.22 and a maximum of $2.50.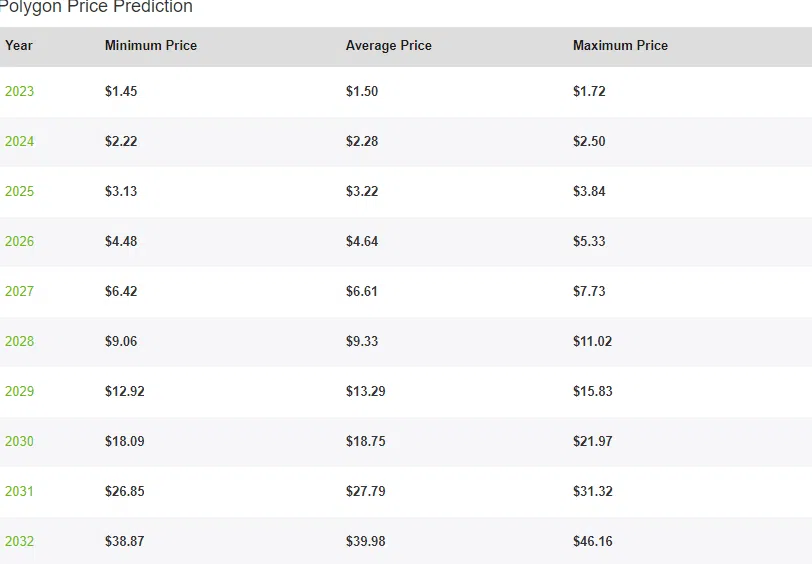 What is Polygon (MATIC)?
Founded in 2017, Polygon is a decentralized protocol that provides fast and cheap transactions on the Ethereum network. That's why it is also called Layer-2 or sidechain scaling solution. 
It uses sidechains to move transactions off the main Ethereum blockchain, which helps to reduce congestion and improve scalability. Polygon has its own native token, MATIC, which is used to secure the network and incentivize validators.
The Polygon PoS network is used by tens of thousands of decentralized applications (dApps), has over 207 million unique addresses, and has processed over 2.3 billion transactions. Polygon is home to major Web3 projects such as Uniswap and Aave, as well as Robinhood, Adobe, and Stripe companies. Polygon is also used for NFTs and Web3 gaming.
(1/2)
As #Ethereum #layer2 scaling solution #Polygon continues its hard fork, new details have emerged.
The update, proposed by Polygon Labs developers, is scheduled to happen on January 17.
Polygon PoS runs parallel to Ethereum@0xPolygon #BTC #altcoin $MATIC
Chargers pic.twitter.com/yawzpQOFt7

— Murat Arpacı – #Kavalry (@2mrpc) January 15, 2023
One of the main advantages of Polygon is its compatibility with Ethereum, which means that developers can easily create and deploy dApps on both networks. Polygon also supports a wide range of protocols and standards, including Ethereum Virtual Machine (EVM), Ethereum 2.0, and Layer 2 protocols such as Optimistic Rollup and ZK Rollup. 
The blockchain platform also includes scaling solutions besides Polygon PoS:
Polygon Edge

Polygon ZK

Polygon Avail

Polygon Miden

Polygon Zero

Polygon Nightfall
MATIC tokens are issued on a monthly basis. MATIC currently has 4,877,830,774 tokens in circulation, with a maximum supply of 10,000,000,000 tokens.
MATIC is distributed as follows:
Team tokens: 16% of the total supply.

Advisors tokens: 4% of the total supply.

Network Operations tokens: 12% of the total supply.

Foundation tokens: 21.86 of the total supply.

Ecosystem tokens: 23.33% of the total supply.
Where to buy Polygon (MATIC)?
As Polygon is a popular project with a market capitalization of $8,897,681,918 and 10th place in the CoinMarketCap ranking, tokens can be purchased on most exchanges, including Binance, Coinbase, Huobi, KuCoin, Kraken, OKX, Uniswap (V2) and others.
Polygon
(MATIC)

Price
Market Cap