Arbitrum, a layer 2 scaling solution that helps make Ethereum faster, did more transactions than Ethereum itself on Feb 21 2023. 
The blockchain experienced a significant surge in its daily transactions and currently holds the fourth spot in terms of total value locked.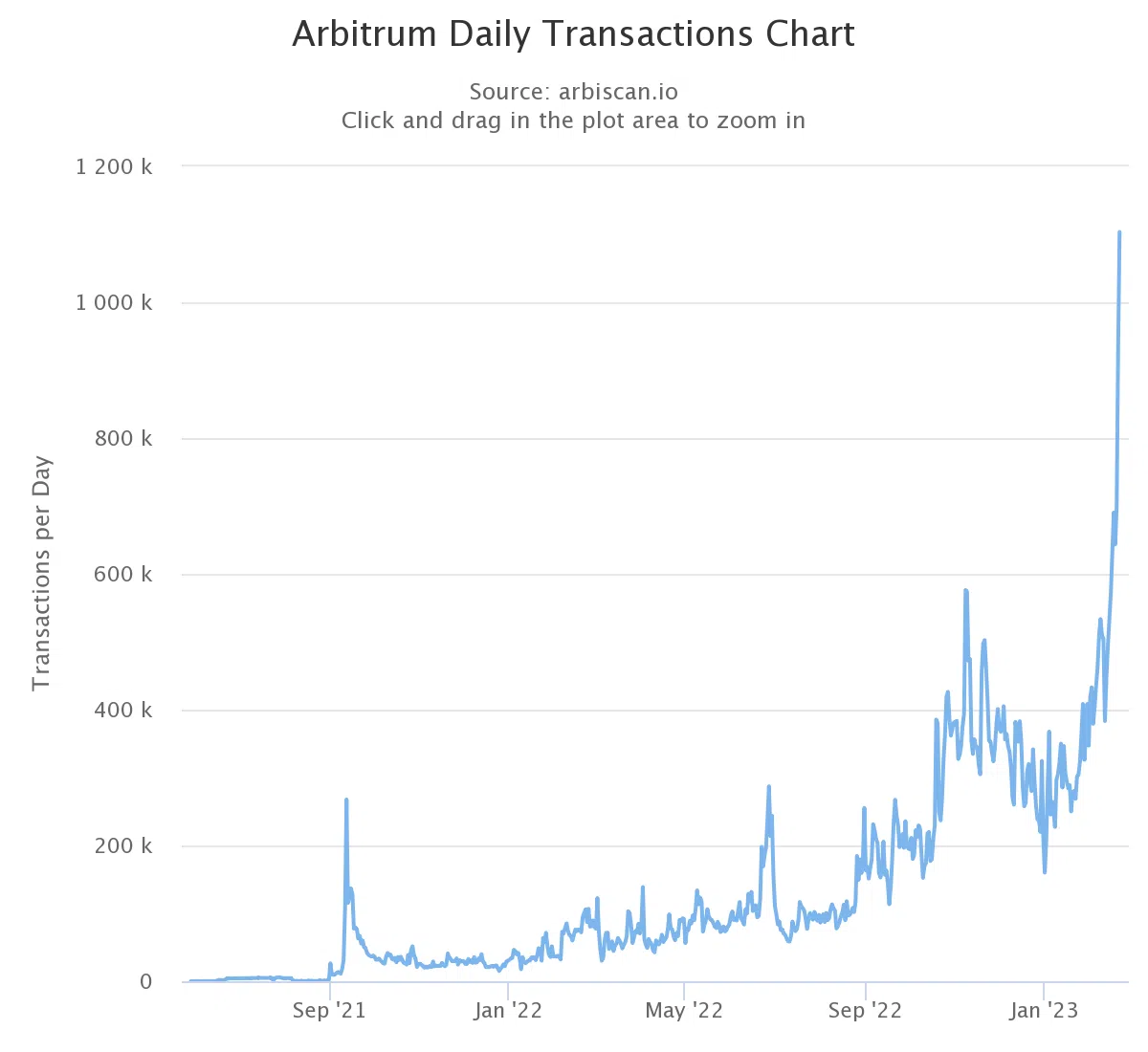 According to Arbiscan, the number of daily transactions has catapulted from 159,919 on Jan 01, 2023 to over 1,103,398 at the time of this article – an astonishing 590% growth in just under two months.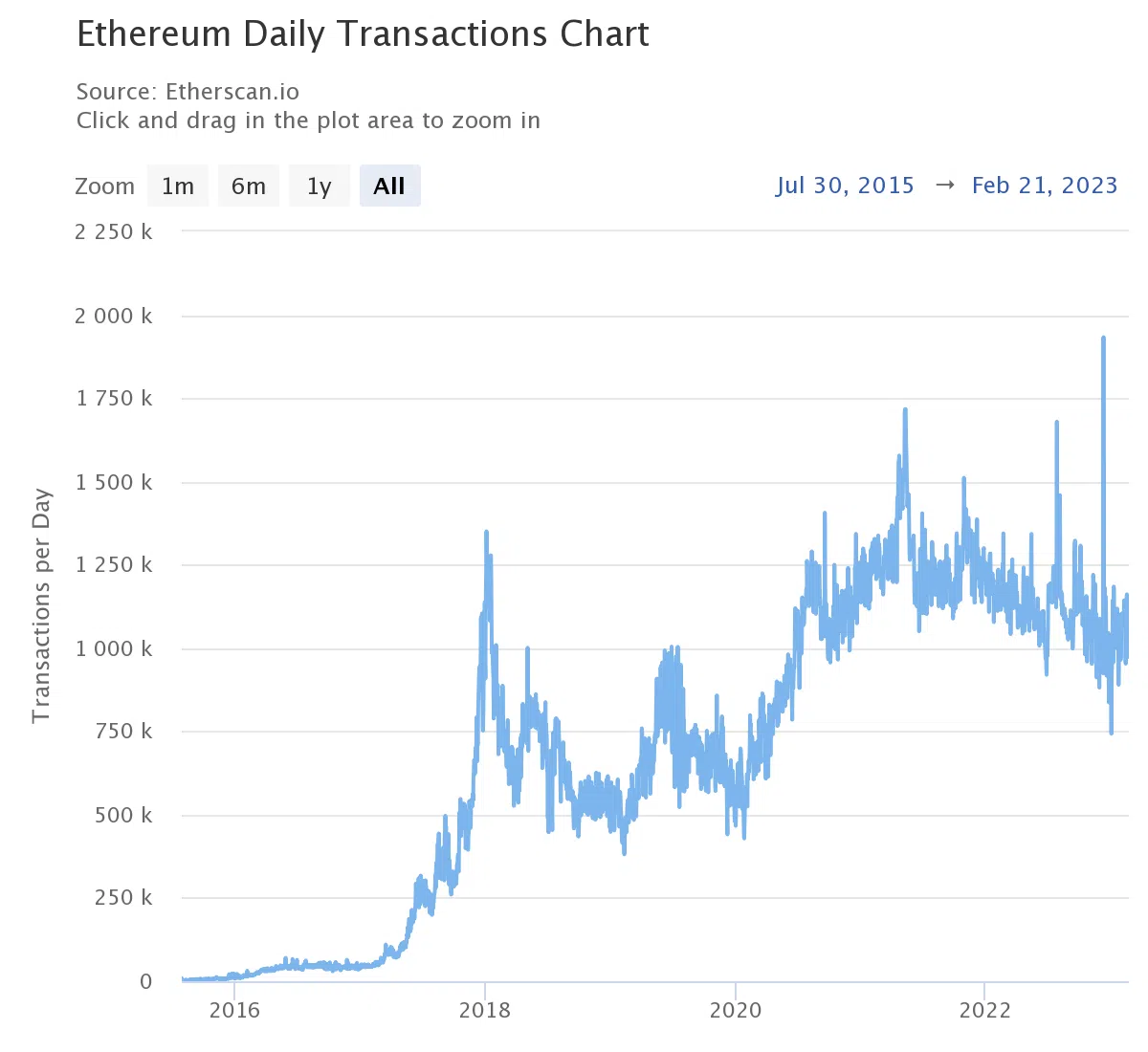 In contrast, Ethereum's daily transaction count pales in comparison, with only a modest 46% increase to 1,084,290 in the same time period, according to Etherscan.
Making strides to the moon!
Arbitrum continues to break new ground, as evidenced by its record-breaking number of unique addresses, which has now soared to approximately 2.95 million addresses. 
The brand new newsletter with insights, market analysis and daily opportunities.
Let's grow together!
Additionally, DeFiLlama's data indicates that Arbitrum's TVL has seen a staggering 81% surge since Jan. 1, reaching a remarkable $1.85 billion.

Arbitrum's recent ascendancy over Ethereum is part of a larger trend, with decentralized exchange GMX – a platform native to Arbitrum – surpassing Ethereum in daily fees just last week. 
As the layer 2 ecosystem continues to expand, numerous financial applications have emerged, including Camelot, Vela Exchange, and Radiant Capital, all of which have experienced a remarkable surge of over 100% in users and transactions in the past 24 hours, according to data from Nansen.
Close, but not yet a match for Ethereum
Despite experiencing a significant increase in both transaction and address volume, Arbitrum's network fees continue to fall short compared to Ethereum's.
Currently, Ethereum's daily fees stand at almost $6.7 million, a figure that dwarfs Arbitrum's daily fees of approximately $154,000, accounting for less than 2.3% of Ethereum's network fees for the day, as reported by cryptofees.info. 

While the gap in network fees may seem significant, it is worth noting that Arbitrum's layer 2 solution offers faster and more efficient transactions, which may ultimately prove more valuable to users than the higher fees associated with Ethereum's network.
The surge in Arbitrum's recent activity could be linked to user expectation and conjecture surrounding a possible airdrop, as suggested by Walter Teng, the Vice President of Digital Asset Strategy at Fundstrat Global Advisors.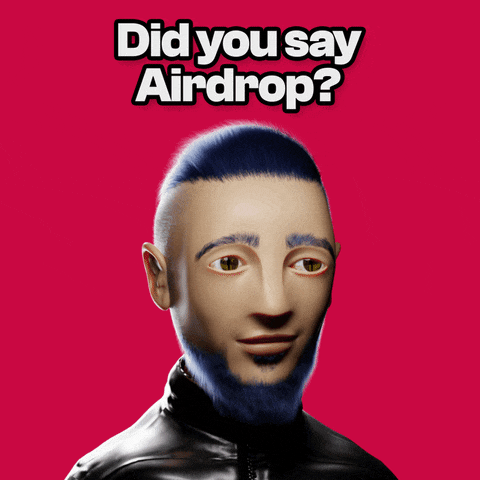 However, there have been no official plans or announcements from Arbitrum's developers regarding such an event.