A meme coin called DogeCola, which few people have heard of, has made many owners rich within a week (if you look at the price statistics). A few days ago, the token was worth $0.0000000016 dollars, but then it jumped to $0.009024 (as of January 9). That is, the price of DOGECOLA rose by a phenomenal 563973633%! So, by investing just $1 in buying these coins at the old price after the sharp rise, you could become a millionaire in just one day. But only nominally. In reality, everything is not so simple.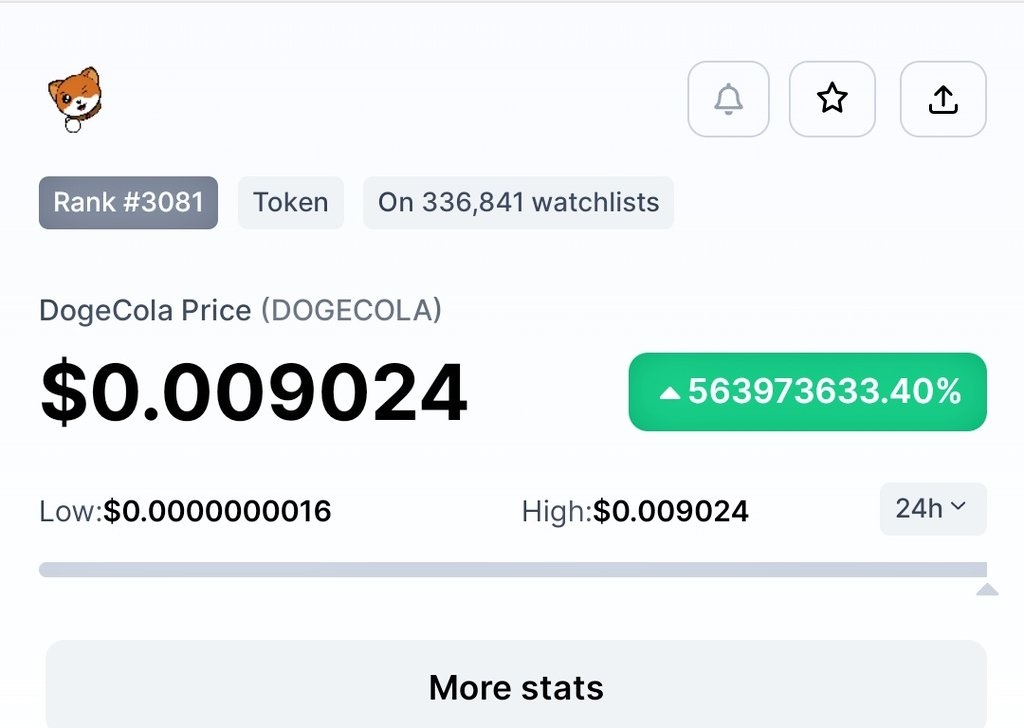 Why has the DogeCola price suddenly soared?
At the end of 2022, the DogeCola team has noticeably stepped up. When the number of topic queries in social networks grows, the price of tokens increases accordingly. Users have even started searching for more information about DogeCola on Google. The flurry of activity began on January 9, which coincided with a spike in the price of the token. That is, the more interested people, the more potential followers and people you can influence (you can find one of the interesting scientific studies on this topic here).
Also, the sharp increase in DOGECOLA coins price was observed in the background of "green day", when Bitcoin, and almost all altcoins showed a jump up. It started amid a report on the decline in unemployment and rumors of lower inflation in the USA.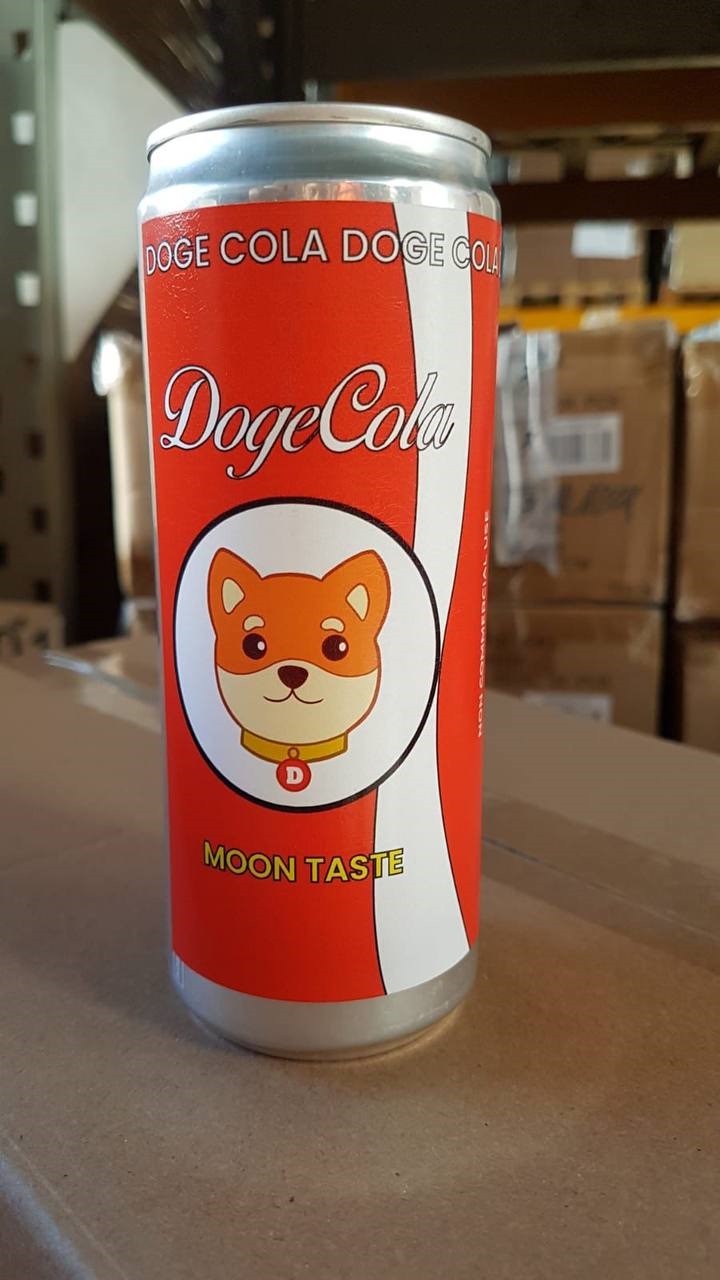 However, that may not be the only reason. The most important thing that happened was the token relaunch late last year. This means that the project has not been abandoned, and it continues to develop. DOGECOLA migrated to a new contract address on PancakeSwap and now the drink comes in glass bottles (previously it was canned). It is called DOGECOLA V2. Owners can exchange old tokens for new ones at a ratio of 1 to 1. This means that the project has not been abandoned, and it continues to develop. 
It is confirmed, #Dogecola is relaunching in December.
This is just a sip of what is coming next!
Please enjoy this video
We wish you an amazing week ahead! pic.twitter.com/0LTJ37jISC

— DogeCola™ Ecosystem DeFi, NFTs, Real Soft Drink (@doge_cola) November 20, 2022
The team behind the project said that trading of meme coins on the crypto exchange platform LBank.com has been opened. At the end of 2022, the token appeared on PancakeSwap (V2) (the most popular decentralized exchange based on Binance's blockchain network BNB Smart Chain). Also popped up on DEFDEXTools – a trading App for decentralized finances (DeFi). And these are more opportunities to buy and sell, as well as grow more confidence in the project.
Have DogeCola owners become rich? No. And here's why 👇
It would seem that now all of Twitter and Reddit should be filled with publications about how lucky people became millionaires by buying little-known tokens for pennies. But that hasn't happened. Why? The problem is liquidity. 
Tokens are only available on not the most well-known crypto exchanges: BitMart, LBank.com, BigONE, CoinTiger, and PancakeSwap V2. Only the last one is the crypto market leader. Trading volume for the current 24H was only $271,939, according to CoinMarketCap. 
For comparison, the daily trading volume of the most popular meme coin Dogecoin (DOGE), which is often associated with Elon Musk, at the current price of $0.076 is $677,042,550.
Fully diluted market capitalization (the total value of the crypto at today's price if all tokens are in circulation) is only $946,464 for DOGECOLA. DOGE has $10,090,045,479. There are 132,670,764,300 DOGEs in circulation (maximum quantity unknown) vs DOGECOLA with a total supply of 100,000,000 coins and a circulating supply unknown.

According to Phemex exchange data, volume is an important metric to pay attention to when trading, as more cryptocurrency trading volume leads to fairer cryptocurrency prices and reduces price distortions.
The market value of a cryptocurrency is usually influenced by supply and price. If the supply of cryptocurrency is limited, it tends to be more valuable. A coin with a high price may have a higher market value even if there is less circulating supply, and vice versa. 
Beverage-сoin?! What is DogeCola exactly?
DogeCola is the first reflection token (Reflection tokens are also known as reward tokens because they pay token holders a portion of the fees collected simply for having them. That is, they are a source of passive income.) and non-alcoholic beverage at the same time. When purchasing coins, the owner also buys a MoonTaste drink. According to the project, the non-alcoholic DogeCola drink is designed to give a "Moon flavor," a taste "reminiscent" of the taste of money. In fact, it's a cola.
Investors usually want to see their assets appreciate – as much as possible. In other words, investors want their assets to reach sky-high heights, so they can make as much money as possible on them. And what is in the sky? The Moon. So when it comes to cryptocurrencies, "the moon" means that cryptocurrency valuations "fly to the Moon," experiencing a significant jump in price and volume.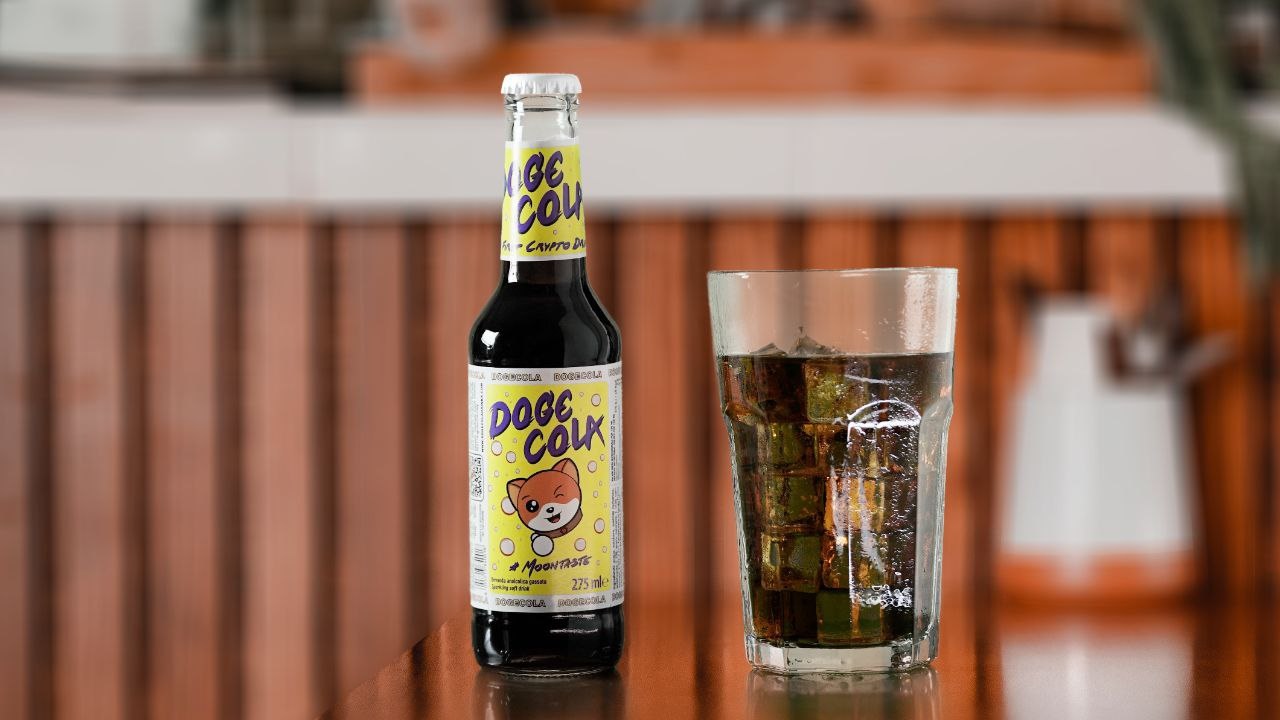 Data on the producer and the composition of the drink were not provided by the founders. However, the mailing address of the registered trademark is in Italy.
To help reduce plastic pollution caused by large corporations, the DogeCola community votes on which eco-charities to donate community tokens to. And also which charities to partner with (no information on donations released).
The project appeared in 2021. The first listing of DOGECOLA/USDT took place on the ZT crypto exchange on July 29 of the same year.
Each time DogeCola is sold, an unique feature dubbed AutoBoost will redeem a variable number of tokens and burn them, permanently reducing their supply. The goal is to keep the price high. AutoBoost function is built mathematically to do variable buybacks and burn, which adjust based on volume in order to maintain stability. AutoBoost will vary based on the transactions over the past 24 hours, which will continue to adjust based on the volume.
To discourage price manipulation by large holders and trading bots, the commission for selling DOGECOLA is higher than for buying.
Usually, token burning means removing coins from the general offering. This usually involves sending coins or tokens to a wallet with no known private keys. This wallet can only receive assets, after which they become unavailable.
Dogecoin, for example, does not use any of the coin-burning mechanisms "that new tokens and other networks have tried to implement to artificially inflate their prices."
DogeCola's system of commissions from buyers looks like this: 2% of revenue is redistributed among holders, 6% goes to AutoBoost, and 4% to marketing and development.
Of the sales commissions, 7% are redistributed to holders, another 7% go to AutoBoost, and 4% go to marketing and development.
The exact number of community members is unknown, but the project has 30k+ followers on various social platforms.
The total supply is 100,000,000 coins, but how many are now in circulation is unknown.
You can find the roadmap here.
…and NFTs too!

DogeCola is not only DOGECOLA tokens but also NFTs. The Dogecola factory collection consists of 2000 unique, randomly generated wild boars roaming on the Ethereum blockchain as ERC-721 NFTs.
The digital images are still available on OpenSea at prices ranging from 0.4 ETH to 5 ETH ($533 to $6,670 based on January 10, 2023, prices). Now there are 494 NFTs, distributed among 155 owners. Only 6 are available for sale.
NFTs holders are rewarded each month with DogeCola tokens. Furthermore, people that buy DogeCola drinks in the real world can scan a QR and the bottle and win NFTs. 
Dogecola factory NFTs owners are able to:
Receive $DOGECOLA tokens every month;

Get voting power for community decisions;

Have a discount when buying the drink (sales are

announced

by an Italian company on Amazon to Europe);

Get access to the metaverse and onsite events.
What's next for DogeCola?
DOGECOLA's price growth has slowed as of January, 10 is 6%. Although this still means growth.
In April 2022, when nobody knew then that crypto winter was coming soon, the most positive-minded crypto Influencers on Twitter predicted a token price of between $0.69-$4.20 by the end of 2022. The more skeptical were talking about $0.0001. Now it's $0.009. But the price can fall as well as rise even higher at any moment.
My #Dogecoin prediction for the end of 2022 is between $0.69 and $4.20 💰

— 𝓣 𝓞 𝓟 𝓓 𝓞 𝓖 𝓔 🪬 (@TOPDOGE007) April 12, 2022
According to Walletinvestor, DOGECOLA is a bad long-term (1 year) investment.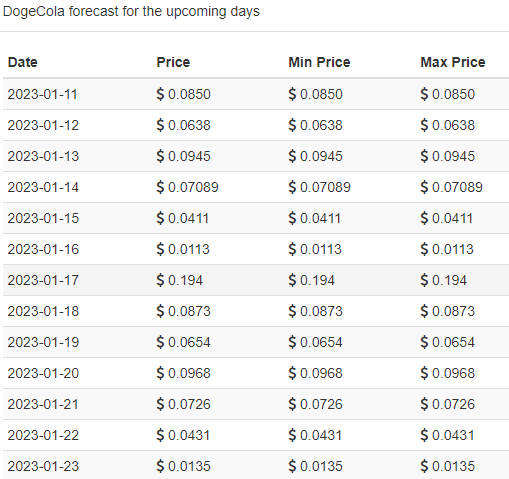 And CoinDataFlow predicts that given current data and trends, the price of the token will continue to rise to between $0.0096 and $0.03369 next year.