November 2022 saw Shiba Inu's price reach its all-time low against its fiercest competitor, Dogecoin. Fast forward three months later, and the tables have dramatically turned.
DOGE hit a high of $0.091979 on February 6, 2023, almost 100% up from its record low of $0.072627 reached three months prior.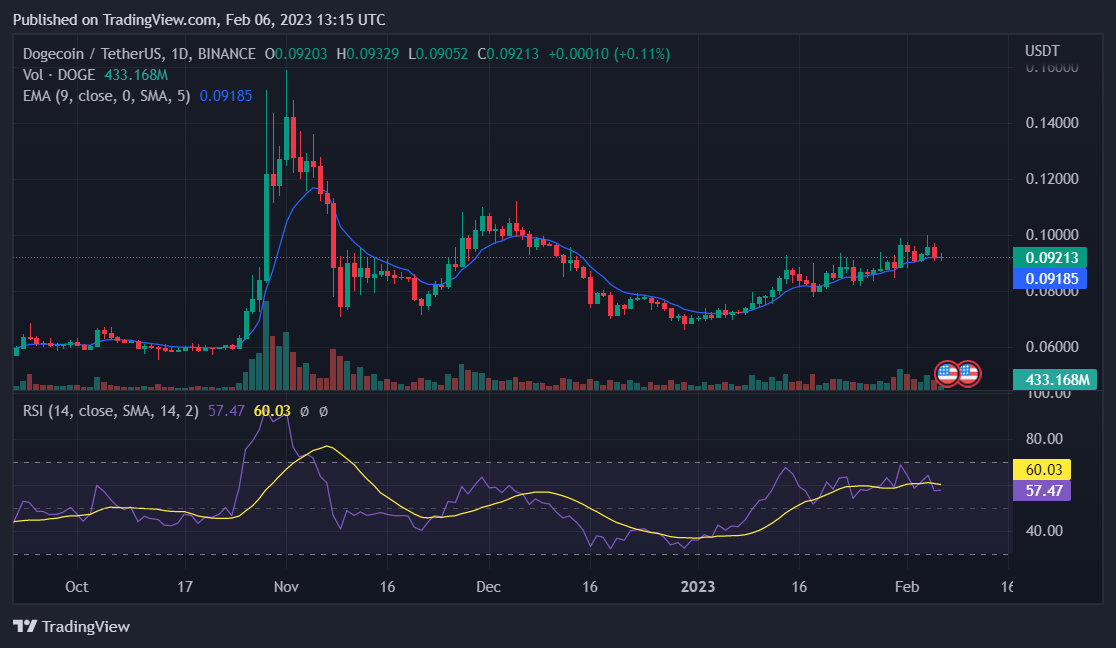 On the other hand, SHIB is currently at $0.000014, up from $000008313 in November 2022, an increase of over 100%.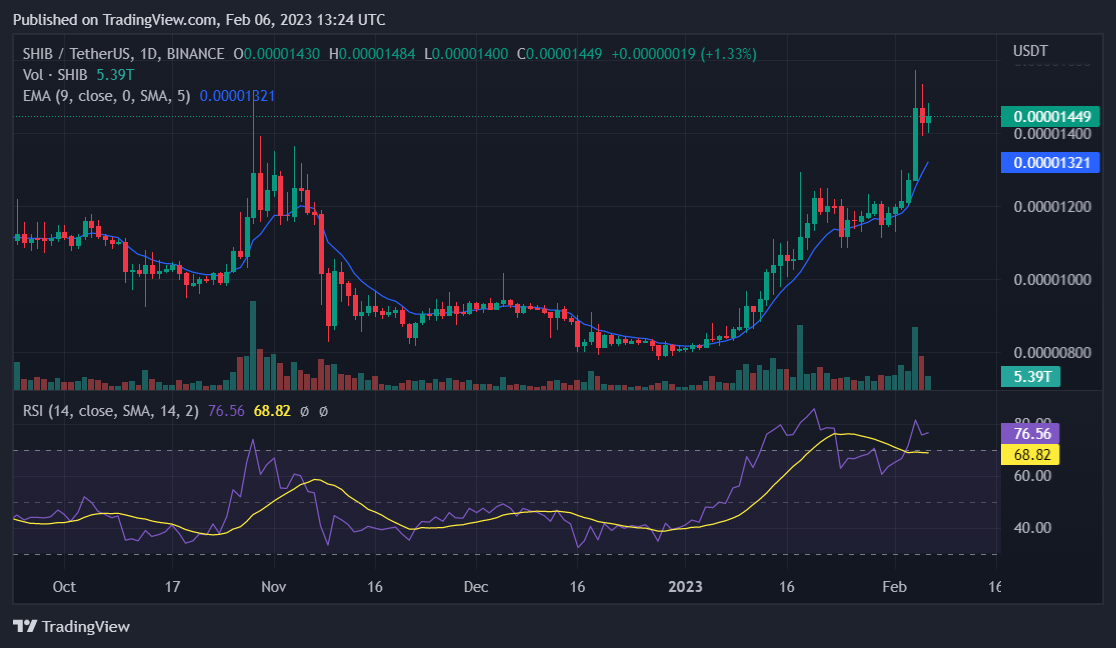 Notably, the dramatic resurgence can be attributed to the shifting focus of investors to the highly anticipated launch of Shibarium, which will make its grand debut on Valentine's Day.
A great year so far for both SHIB & DOGE
Meanwhile, Dogecoin's standing appears uninspiring, with Elon Musk having to discontinue a DOGE tipping bot due to violations of Twitter's regulations.
Hey @elonmusk 👋

Our Tipping bot @MyDogeTip got suspended for no reason. It was a good bot used to spread Dogecoin across the community. 🙏 pic.twitter.com/4PTa1siOA7

— DogeDesigner (@cb_doge) February 1, 2023
Despite the differing developments, both meme coins have had a stellar start to 2023. 
SHIB has seen an increase of nearly 85% against the USD

DOGE has risen 36% YTD against the same currency
Multiple technical indicators suggest that the upward trend in the SHIB/DOGE recovery is poised to persist in the near future.
Tides may change
Though SHIB may be better positioned to outshine DOGE, both meme coins are predicted to face challenges against the USD in February.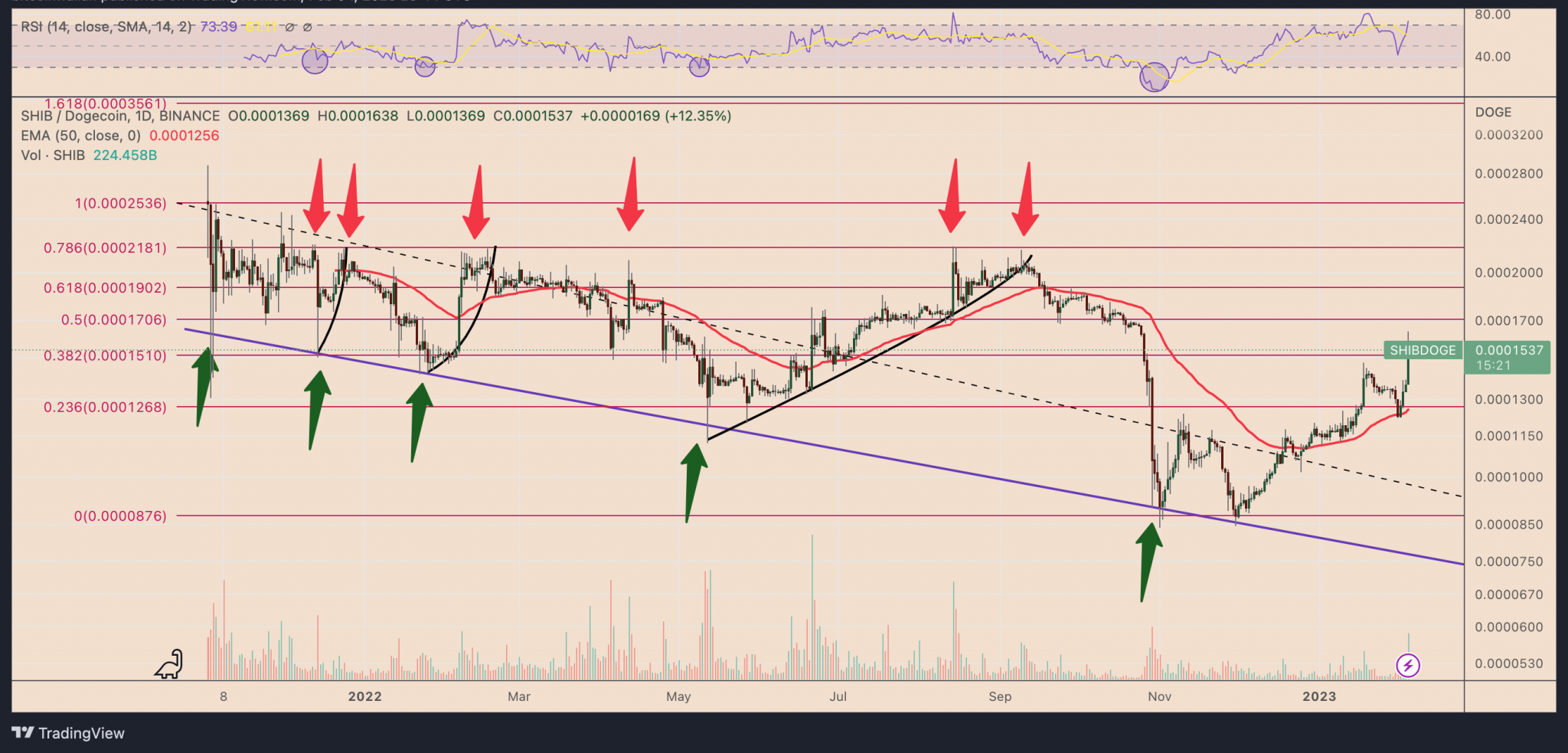 As indicated in the charts with the potential rising wedge pattern, Dogecoin faces the possibility of a slight downturn against the USD in the near future.
Rising wedges are ominous signs of a price reversal, characterized by the ascent of the price within two intersecting, upward-slanting trendlines. The pattern is complete when the price breaches the lower trendline and plummets by an amount equivalent to the wedge's highest point.
SHIB/DOGE predictions
If this scenario were to play out on the daily DOGE price chart, the potential downside target would be $0.0850, a decrease of 10% from its present value.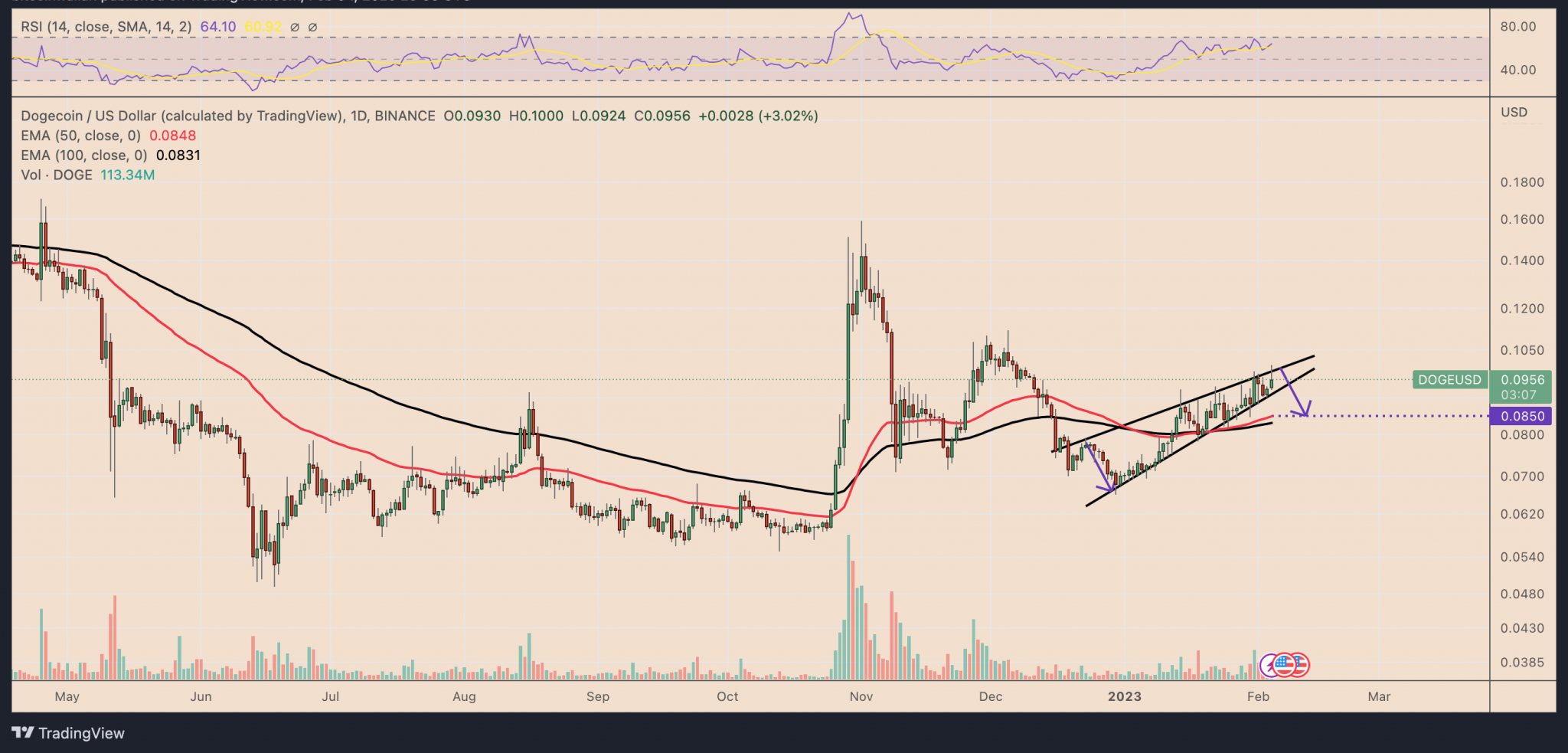 At the same time, the daily chart of SHIB/USD also appears overextended, as indicated by its relative strength index of 81, which is considered overbought if it's above 70.
Additionally, the SHIB price faces a formidable challenge in the form of a resistance zone at approximately $0.00001517, where a retreat is expected. 
Furthermore, this could lead to a decline in the SHIB price in February to the range of $0.00001300–0.000014000. Viewed as a zone of high activity in recent months, these figures would result in a decrease of anywhere from 13% to 20% from current levels.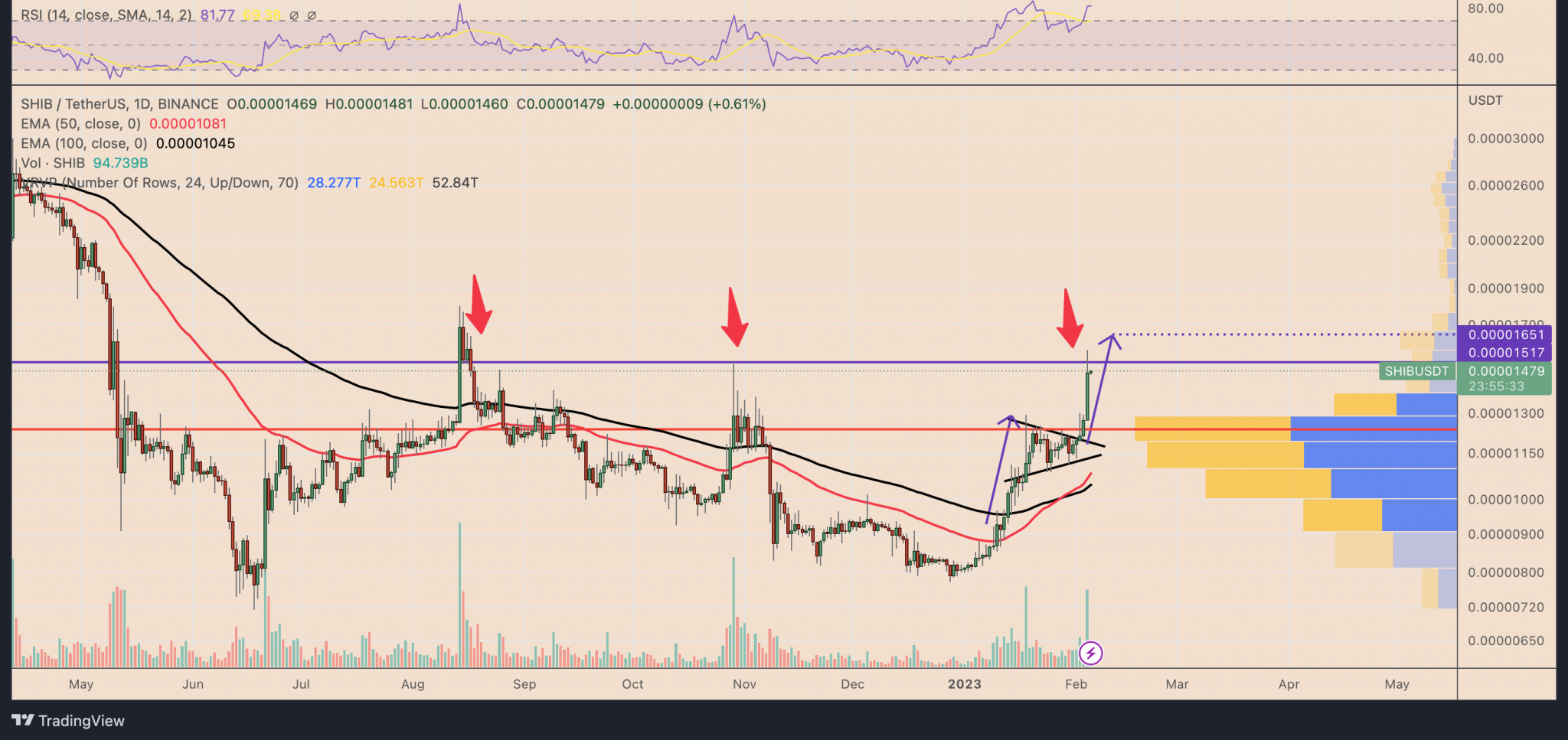 On the flip side, if the SHIB price breaks through the $0.00001517 resistance, it could be poised for a surge to $0.00001651, the target on the upside of its current bull pennant formation.