The decentralized finance (DeFi) credit protocol's Drep token of the same name tries to walk on the Moon. Just in one day, DREP gained +50% of its price. And the daily trading volume rose 8400%. Let's take a look at what DREP is and what causes coins to skyrocket.
What's going on with DREP?
Over the last 7 days, the DREP price has increased by 55.89%. The most significant increase of 50% occurred on February 16. However, already on February 17, the DREP price is down 32.80% to $0.57. This is 83.21% lower than the historical maximum of $3.38. The current CoinMarketCap ranking is #584, with a live market cap of $26 950 178. There are 48,737,500 DREP coins in circulation, and the maximum supply is not available.
The trading volume of Drep (DREP) in the last 24 hours is $159,718,393. This figure decreased by -37% compared to the previous day, indicating a decline in market activity. At the same time, the market capitalization is $26,849,979 (-25% compared to the day before).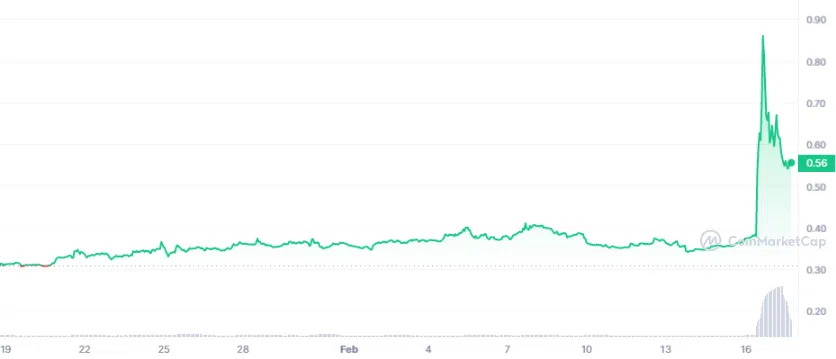 DREP tokens are traded on centralized cryptocurrency exchanges, the most popular of which are Binance, Coinbase, Gate.io, Bitget. During the last day, almost 27% of the trading volume came from Binance ($40,033,060) with the trading pair DREP/BUSD. This exchange's stablecoin will no longer be issued, so holders are transferring their assets to more liquid ones. 
The brand new newsletter with insights, market analysis and daily opportunities.
Let's grow together!
In addition, as of February 17, DREP is the 5th largest Ethereum-based gainer, according to Web3Charts.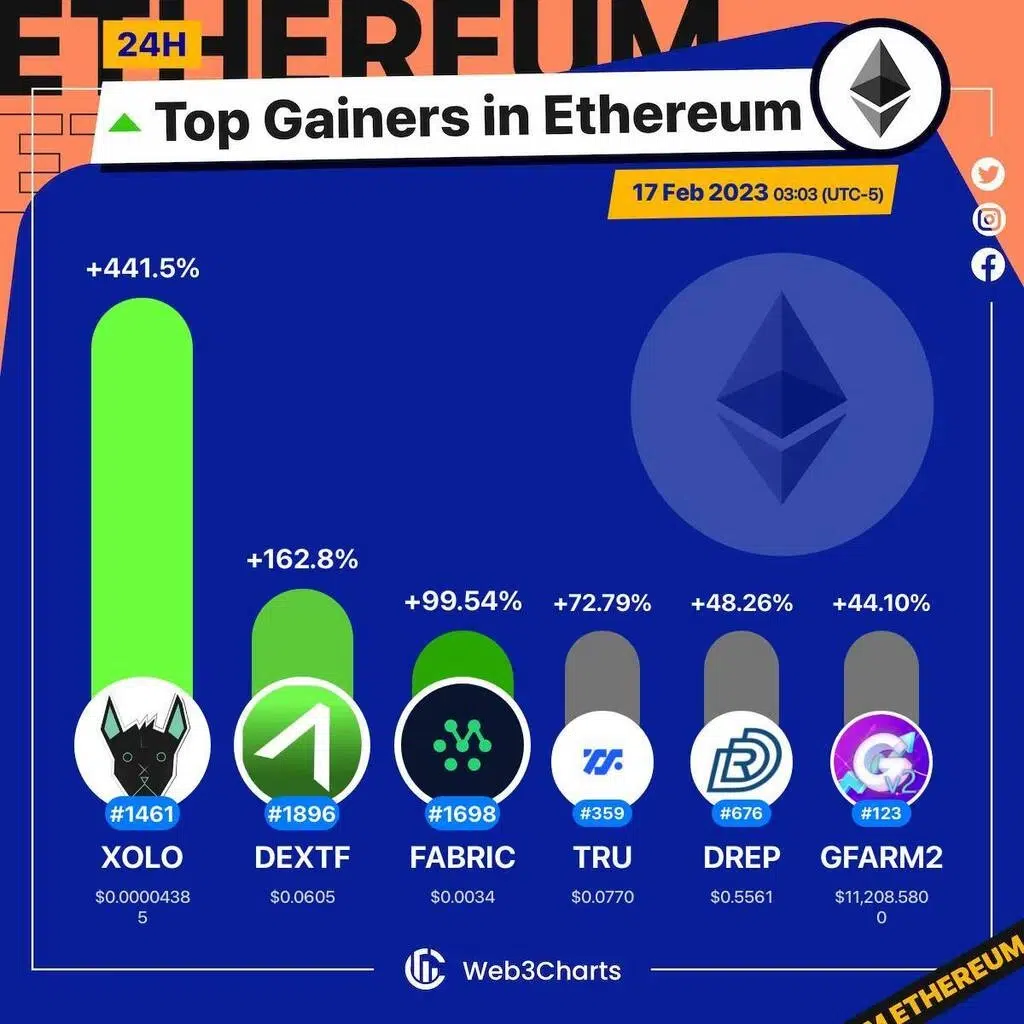 What made DREP soar?
Interestingly, unlike the pump of new coins or those just listed (usually at the start they rise sharply in price), DREP has been on the market since 2019. It is an Ethereum token used in the Drep ecosystem to pay for gas and transaction fees. Holders of these tokens also have the right to vote on various decisions on the DREP network. In the DREP DApp or the products jointly developed by DREP and its cooperative enterprises, these tokens are mainly used as pledged assets. It's hard to tell specifically what drove DREP to such sharp growth.
According to NISM certified analyst, trader, and investor Crypto Candy, DeFi coins like TRU, DREP, CFX, and AKRO are pumping after huge accumulation.

Also in early February, DREP

reported

that the company is preparing for technical upgrades and service improvements in the new year. DREP is also reporting improvements to DID technology that enable individuals and entities to make steady strides in Web3 identification. DID provides persistent access for KYC (Know Your Customer or Know Your Client. It is the mandatory process of identifying and verifying the client's identity.) which means an easier and more efficient user onboarding process for businesses.

The jump up in price may also be due to numerous mentions of the token in social media (pump).
What is Drep (DREP)?
DREP is building "connectors" and "toolkits" based on blockchain technology. The team uses the DREP Chain, DREP ID, DREP Reputation Protocol, and DREP SDK to create an open data ecosystem in the chain, so DApp developers could easily integrate multiple publicly available applications. This is useful for creating embedded wallets and asset trading platforms. 
Drep tries to solve the ongoing problems of blockchain storage with its original Smart Pipeline concept and much more.
Drep
(DREP)

Price
Market Cap