The hard times have come. However, it's not all that dark. You have to know how to pull it off and work toward the future. That's why we want to help you with interesting ideas below.
Opportunity #1:SmartMoney buys Ethereum
Yesterday we talked about another SmartMoney trade that bought $OP at the very bottom. Optimism's blockchain successfully completed a network update today, with the token up 5% overnight. And then, early this morning, SmartMoney bought Ethereum. This time, his trades are analyzed by Chinese analyst @EmberCN, who is also surprised by the luck of this trader. So far, since SmartMoney entered the market, ETH is up about 3%.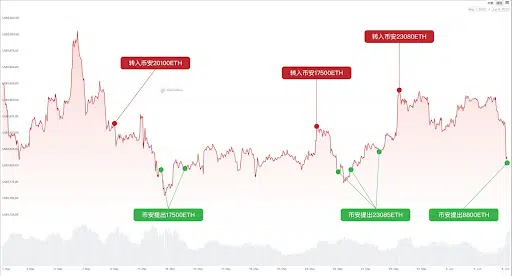 ---
Opportunity #2: Shiba Inu (SHIB): for better or worse?
In recent weeks, the Shiba Inu (SHIB) token hasn't been able to overcome the resistance level of $0.00000890. After the breakout, a bullish trend could have started, but a bearish candle appeared instead. The general downtrend for Shiba Inu continues, leading it back to the lower boundary of the short-term downtrend channel in the $0.00000780 range. According to MonoCoinSignal's technical analysis, maintaining support in the $0.00000780-$0.00000700 range is very important for SHIB as it can contribute to a strong recovery of the cryptocurrency. If the Shiba Inu token goes lower, it can cause a prolonged decline.
The brand new newsletter with insights, market analysis and daily opportunities.
Let's grow together!

---
Opportunity #3: Polyhedra's perks 
The Polyhedra team has launched a new quest to celebrate its partnership with Layer Zero, which is valid through June 30. Polyhedra Network provides trustless and highly efficient interoperability solutions for asset transfers, message passing, and data sharing between various Web2 and Web3 systems. 
What to do: