Reviewing the biggest news of the recent week with notable upcoming crypto events, token releases, and airdrops. In a nutshell, here's what's coming your way:
Recent highlights: Recap the noteworthy occurrences surrounding Coinbase, Lighting Labs, LBRY, and FTX.

Exclusive interview with co-founder of Axie Infinity.

Arthur Hayes foresees Bitcoin's rise amid global conflicts

MATIC's TA: The bullish momentum suggests a potential rise to $1.5

Polyhedra's crypto quest: Win your share of $500K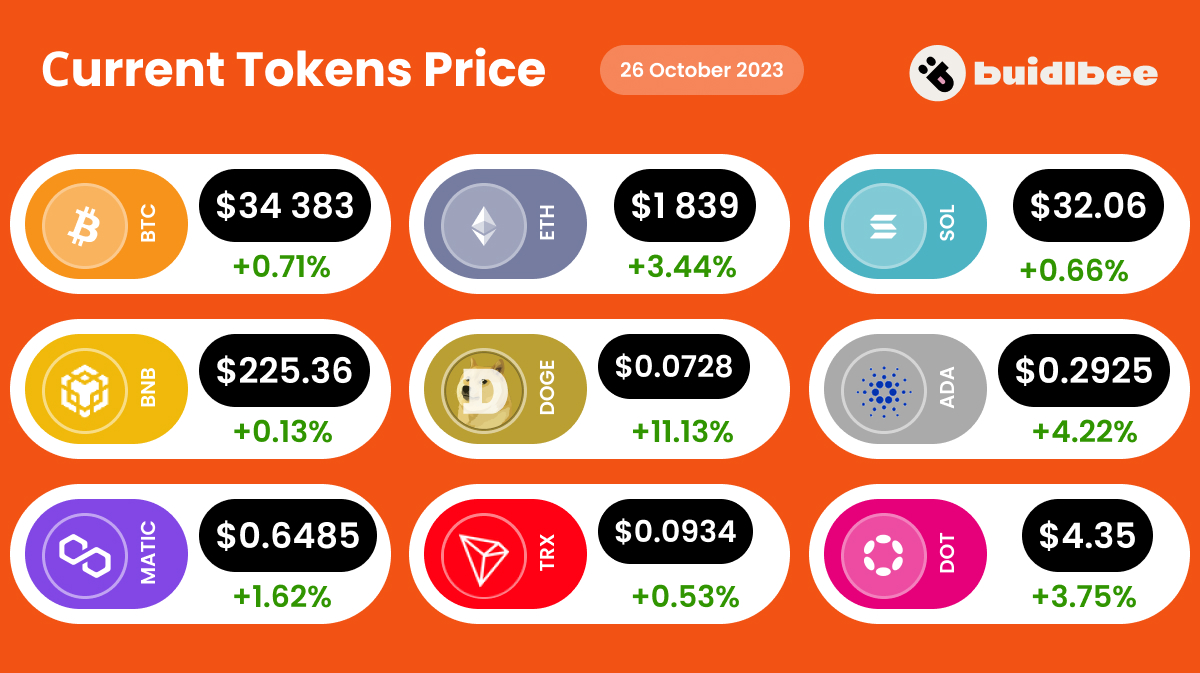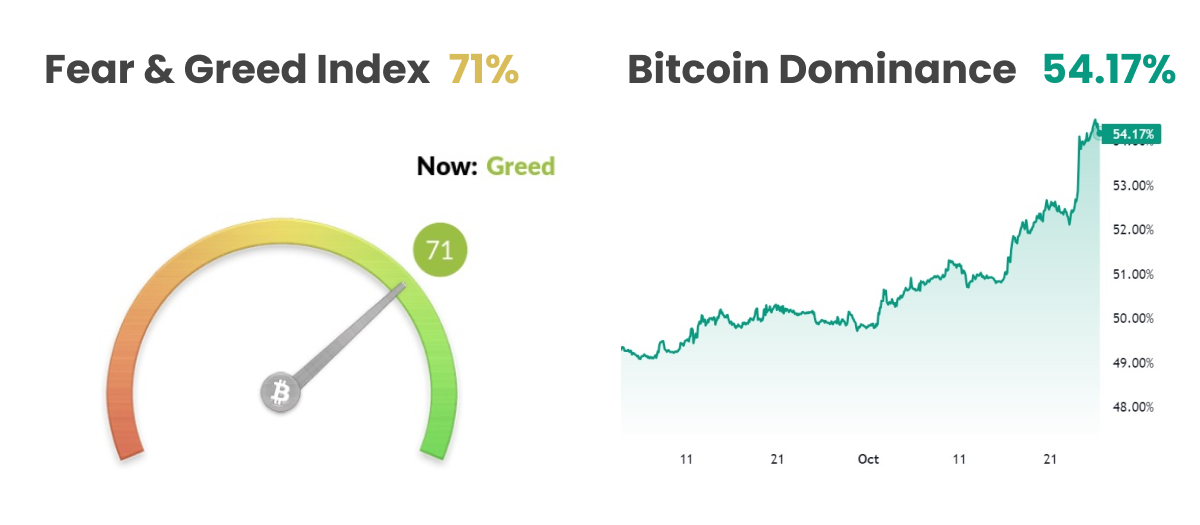 Let's start by examining the recent news of the past week, which has garnered significant attention.
Crypto exchange Coinbase has granted access to perpetual futures contracts for non-US customers, following regulatory approval in late September 2023. With this, the exchange's clients can now trade four futures contracts:
Bitcoin (BTC);

Ethereum (ETH);

Ripple (XRP);

Litecoin (LTC).
It's vital to highlight that settlements for these contracts will be in USDC. Retail clients outside the United States can trade these derivatives with up to 5X leverage, except for XRP, which has a 3X leverage limit.
The brand new newsletter with insights, market analysis and daily opportunities.
Let's grow together!
This move could have profound implications for the crypto realm. It symbolizes a broader accessibility horizon for international traders, which might drive greater global participation in the cryptocurrency market. Moreover, the utilization of USDC for settlements might bolster trading stability and transparency, appealing to a more diverse set of holders.
We're thrilled to present you our latest interview with Jeffrey Zirlin, co-founder and Chief Growth Officer at Sky Mavis (Axie Infinity) and also a co-founder of Ronin Network. 
In this video, delve into expert insights on survival strategies during bear markets, the implications of depreciating NFTs, and pioneering developments in the world of non-fungible tokens. Plus, get a glimpse of when we might see the commencement of the next bull run.
The full interview is now live on YouTube. Ensure you catch it:
Developers at Lightning Labs have unveiled the alpha version of Taproot Assets v0.3. This innovative protocol is tailored for the issuance of stablecoins and the tokenization of real-world assets (RWA) on both Bitcoin and Lightning Network. Thus, the team's capabilities have expanded beyond just stablecoin issuance.
Ryan Gentry, the Head of Business Development at the company, views this as another stride towards the "bitcoinization" of the dollar. He anticipates that Taproot Assets will be employed to launch even more cryptocurrencies in the future.
With many entities, including Klaytn (as discussed in our interview), venturing into the tokenization of real-world assets, we see the doors opening to an expansive range of financial instruments. Over time, such advancements could significantly boost the adoption and practicality of cryptocurrencies in everyday transactions and investments.
LBRY has announced its closure. Company representatives cite the "multi-million-dollar debt" accrued from a lost legal battle with regulators as the primary cause for this decision. In 2021, the SEC designated LBRY's token as a security, resulting in a court-mandated penalty of $22 million for the company.
Recent disclosures indicate that the SEC considered a reduction in the penalty amount. However, such a concession would not have sufficiently alleviated the company's financial strain. Consequently, the decision to cease operations was finalized. Nonetheless, the open-source video-sharing platform, Odysee, formerly under LBRY's ownership, will persist.
In the wake of this news, the value of the LBRY token plunged by over 50%, and it is now trading at approximately $0.005.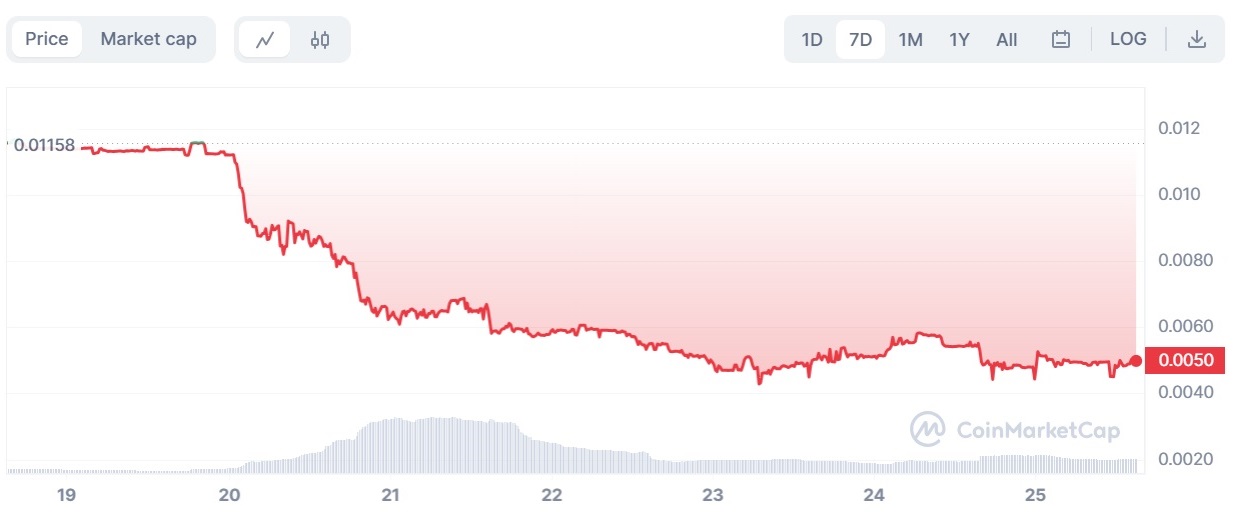 FTX has announced its intention to release a comprehensive plan in December, which will outline provisions for client refunds and a relaunch under a new leadership banner. The extent of refunds will largely hinge on the financial gains from a potential sale or a reboot of the exchange, and talks are currently in progress with three prospective investors.
Kevin Cofsky, an investment consultant from Perella Weinberg Partners representing FTX, shared on October 24 that the FTX management is weighing three primary alternatives:
selling the exchange in its entirety, which includes its nine million-strong customer base;

forming a partnership for a relaunch;

or independently restarting the platform.
A conclusive decision is anticipated by mid-December after discussions with the potential partners.
In light of this news, the FTT token saw a favorable market response, registering a 4.2% uptick to a value of $1.15.
🔑 Key crypto market highlights (October 25 — November 1)
Prepare for an exciting week on the horizon, brimming with a series of must-see highlights.
💲 Ideas 
Bitcoin growth amid economic turbulence
Arthur Hayes, former CEO of BitMEX, forecasts potential growth for Bitcoin amidst the backdrop of current global conflicts and economic uncertainties. He points to a surging demand for alternative assets, such as Bitcoin and gold, especially as the U.S. grapples with domestic financial issues and escalating external debt.
"If long-term U.S. Treasury bonds offer no safety for investors, then their money will seek out alternatives. Gold, and most importantly, Bitcoin, will begin rising on true fears of global wartime inflation," wrote Hayes in his new essay titled The Periphery.
All the way to $1,5 with MATIC
Based on a technical analysis conducted by trader FieryTrading, MATIC, the native token of Polygon, might be on the brink of a substantial uptrend, following an almost eight-month bearish phase.

The analyst recalls that the token kicked off the year robustly before veering into a downtrend. Yet, propelled by Bitcoin's recent surge, MATIC has successfully breached its foremost bearish resistance.
"This could mark the beginning of a new bullish trend for altcoins, with a target of $1.5 over the next few months," stated the expert.
*Any technical analysis in the long run cannot accurately predict the movement because now is a very tough market and the news can swing currencies in all directions
Polyhedra's quest for the $500K pool
The Polyhedra team has launched another quest, marking the third week of the BNB Chain Airdrop Marathon event. A substantial prize pool of 1 million ZKB tokens (~$500K) is set to be shared equally among the participants.
The event takes place on the Questn platform, and the goal is to get on the Whitelist. Here's what you need to do for that:
Bridge

any token to or from opBNB.

Stand by for the daily snapshot.

Once whitelisted, proceed to finish the remaining quests on

Questn

.

Complete the quests and claim your rewards.
Note: The rewards are scheduled for distribution after the Token Generation Event. The deadline is October 31.
Best of luck.