Mr. Diamond Handz @MrDiamondhandz1, a crypto investor and a host of a crypto Twitter space show LUNC LIVE, prefers to hide his real name and photos but is ready to share his thoughts about crypto.
In his interview for buidlbee, Mr. Diamond explains:
when and how he expects the bull run;

what is the perspective of LUNA;

why he doesn't invest in meme coins;

and how one can make it in crypto with $100.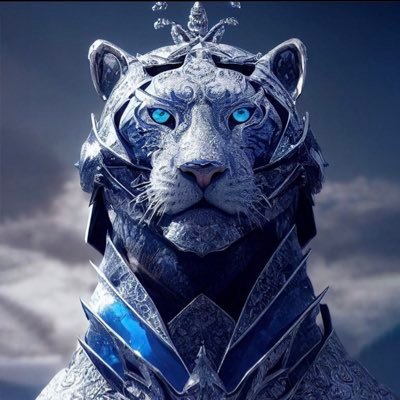 Crypto winter is not over until the war between Russia and Ukraine is over
"I believe the current bear market will continue into 2023, and I don't expect the bull run to return until 2024 when the United States elects a new President.
Also, it is a clear indication we will continue to remain in this bear market with the Federal Reserve continuing to raise interest rates to battle inflation, the war between Russia and Ukraine in full swing with no signs of stopping, and no catalysts to reverse the direction of the market.
Until we start to see things like this occur, I believe we should get comfy in this bear market."
$LUNC will be the greatest comeback story in crypto history
"Terra Classic, formerly known as LUNA, is very much alive and possesses one of the largest and loudest communities in crypto. Also, it has multiple developers working hard each day to help recover the project back to its former status.
The project is nowhere near a scam, and I am super bullish on it because, within the last seven months, the Terra Rebels and other devs:
have reactivated governance voting;

implemented a burn mechanism on the current supply;

got full support from Binance as its largest holder;

and started working on restoring IBC channels to allow Luna Classic to communicate with all other projects in the Cosmos ecosystem, including Luna 2.0.
I believe $LUNC will be the greatest comeback story in crypto history, and people should definitely give Luna Classic their attention in the months and years to come."
All meme coins will eventually die
"I have been in crypto for two years and have made plenty of mistakes in my journey in crypto. My biggest fiasco was blindly investing in a project by taking the word of an associate.
I aped into the project without researching it and lost tens of thousands of dollars after it rug pulled after 24 hours. Now I watch other influencers to see who is putting out good material. Sometimes you need to check the bad ones to see who is who. Take your notes, but do your own research after.
When I look at a project to invest in, I check two main things:
Team.

Are they doxxed

Doxing (sometimes written as Doxxing) is the act of revealing identifying information about someone online, such as their real name, home address, workplace, phone, financial, and other personal information

, what's their experience, how well do they communicate, are they passionate about crypto, how do they handle challenges, and mostly do they deliver on their promises?
Utility.

Does the project have a value that can bring utility not only to the crypto market but to the real world as well? Meme coins are not something I invest in because, at the end of the day, the hype will eventually die out, and only projects with real utility will survive."
Alternative opinion: "Don't judge a book by its cover": why meme coins have a future, an interview with Twitter troll
Buy when the price is down 10%, and you're more likely to make money
"Besides research, my rules for investing are simple:
never invest more than what you are willing to lose;

don't trade on emotion;

and don't chase green candles

A green candle is the situation when the price of cryptocurrency is above the opening price
So, the best way for a beginner to make money with $100 is to take capital and invest in the top cryptos when they have massive red candles.
More times than none, if you catch crypto down 10 percent or more on what we call a 'dip,' you can make gains when the crypto recovers to the previous level. I succeeded when doing this."
Information that can be found for free on Twitter is priceless
"The best way to be a good crypto investor is never to stop learning, networking, and asking questions. All this, you can easily do with Twitter.
I think Twitter became the #1 platform for the crypto community due to the accessibility of real-time information and also the use of Twitter spaces. Being able to communicate with individuals from all over the world about crypto from different backgrounds, classes, and experiences is priceless. I would have paid for this when I first came into the market.
This is a major reason people utilize Twitter as their preferred social media platform and even more now that Elon Musk has taken over as the new owner. Elon has stated multiple times that he will implement crypto payment features in Twitter in the future and has also unbanned accounts that were silenced by the previous leadership.
That message resonates with the crypto community of giving power to the people."