Creators of Web3 games are increasingly critical of simple play-to-earn (P2E) products, the essence of which is only to earn money. Games like Illuvium, for example, want to offer players a higher-quality product. But Illuvium and others see their example as Web2 games on the PC, while mobile new-kind Web3 games are experiencing less of a heyday.
That seems to be about to change. One project that is trying to do this is Mechachain, an upcoming mobile TPS Web3 game. In it, you can control a huge robot in space and earn a $MECHA token.
buidlbee chatted with the founder of the project, Maxime Le Morillon, about when the game will be released and why the $MECHA token has a great future and Mechachain NFTs are so valuable.
About Mechachain
The brand new newsletter with insights, market analysis and daily opportunities.
Let's grow together!
Mechachain is a TPS (third-person shooting) mobile Web3 game on the blockchain. As a user, you become a mecha pilot and control a huge robot. You fight and shoot with other robots in space, explore new planets, and upgrade yourself with new equipment.
By winning in fights, you earn a native token called Mechanium, or $MECHA. There are also NFTs in the game: they are used first to build the robot and then to improve it. Also, other elements of the game (such as lands) can be NFTs.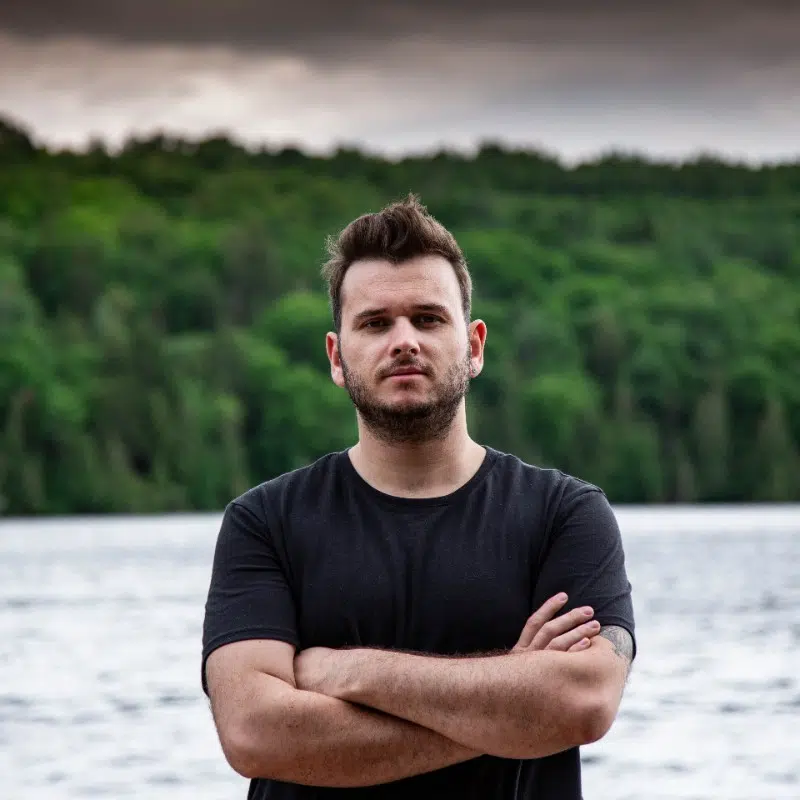 Community faith determines the game's success
Although Mechachain is not yet available to players, Maxime Le Morillon says that a demo version will be available in a month, even though development began about a year ago. A closed Alpha version they want to release in July 2023, with a full release expected in January 2024.
"We started with our own money. Once we spent around 150k and knew how much we needed, we had to get some funds and started [an] ICO," says Maxime. "We raised $6 million in 25 minutes."
These results were made possible because the founders, former marketers, had a YouTube channel with 150k subscribers where they made the announcement about fundraising.
"I've never spoken to or met these people," says Maxime. "Maybe with 15-20 of them, but those investors had contributions of at most $25k. Everyone else was people who believed in us."
Mechachain continues to be believed now, as the creators of the project communicate closely with their community — every two weeks, they tell them what they've done.
"So they know we are building. We are actually building with the money we get," Maxime explains. "There are a lot of projects that don't do that and therefore fail — with the game and the price of the native token. But that's not the case with Mechachain and $MECHA."
The proof that their method of communicating with their audience works is that in just 3 weeks on Twitter, they gained 15k followers.
How to create a game with minimal costs
While $6 million in 25 minutes is a staggering amount, that kind of money is not considered too much money for game dev. But Maxime says they managed to develop a demo of the game even under those conditions.
"We are working in partnership with a gaming studio called Kevuru Games," he says. "We chose to work with them because of their previous experiences. More than 35 people are working on our game, including gaming veterans from Riot Games, Ubisoft, and World of Tanks". 
As for the core team, in addition to the founders with business and marketing backgrounds, Mechachain has a CTO with impressive expertise in Unity game development and an artist who turned down a job from Disney and Pixar to work on this project.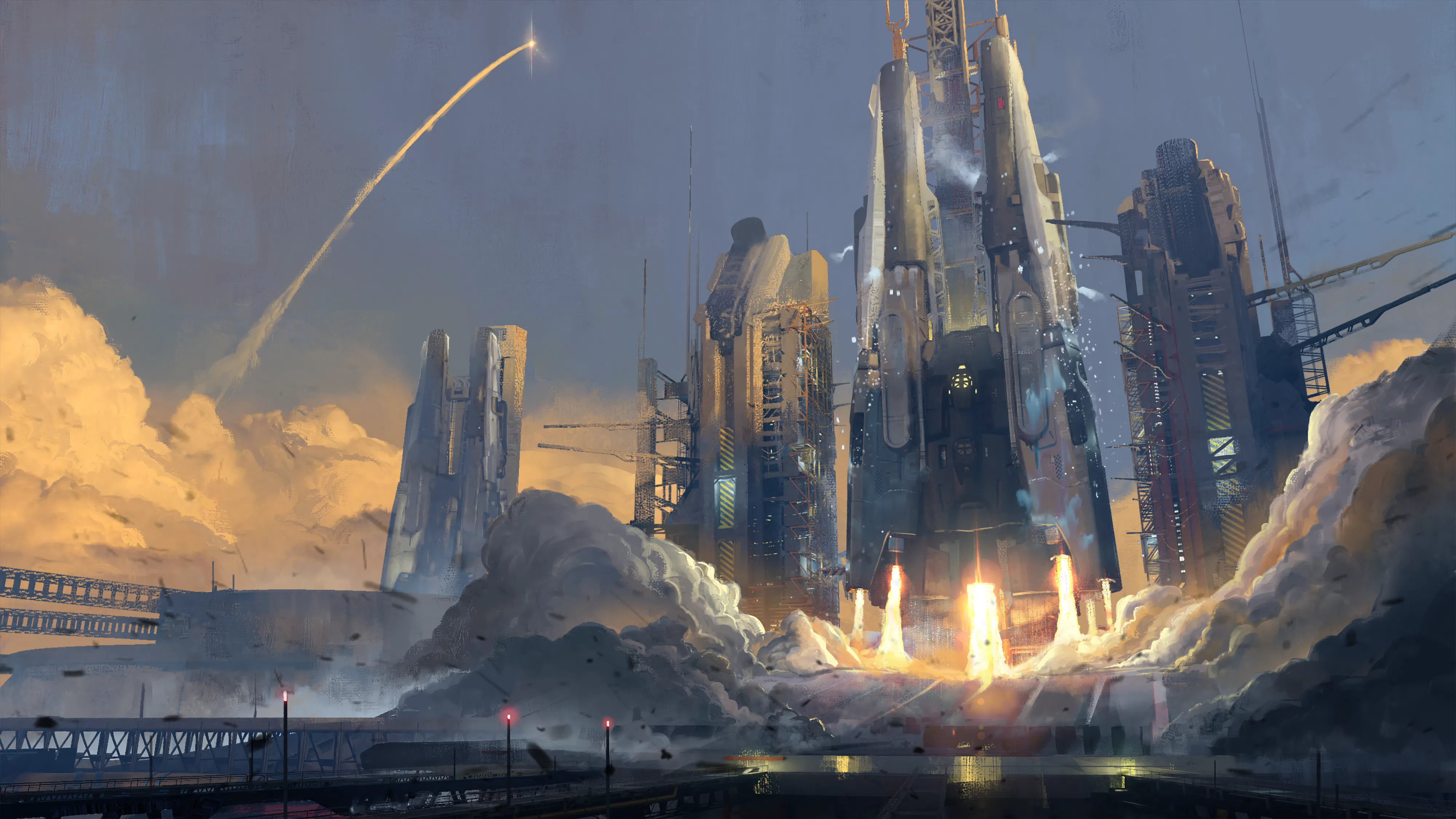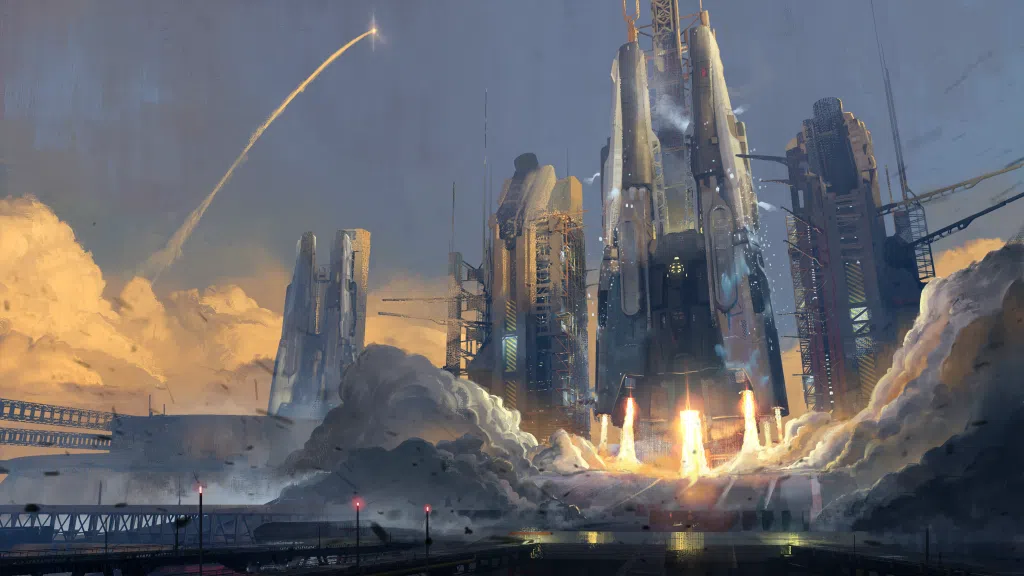 "I'm proud of us and what we do," says Maxime. "However, now we're raising more money because we want to expand the in-house team, to become a game studio, and create more games, not just Mechachain."
The unique vision of Mechachain
Maxime considers the main challenge not to find investors, but to not lose ourselves. "We don't want to ask a lot as well because our product is our baby, and if there are too many people on the board, you can't really decide what to do," Maxime explains. And the team does have a unique vision that they don't want to lose.
For example, their decision on the tokenomics of the game.
"Just play-to-earn (P2E) games have inflationary economics, so we decided to build a mixed model," says X. This model has these features:
The game is free-to-play.

Not all elements of the game are NFT — only rare weapons, equipment, etc.

You can start earning in the game only after reaching a certain level.
NFTs can be earned in the game, as well as bought and sold on OpenSea (it is planned to launch the Mechachain marketplace later as well). Also, because in Mechachain you control a huge robot that also consists of separate elements, the robot itself is a set of NFTs.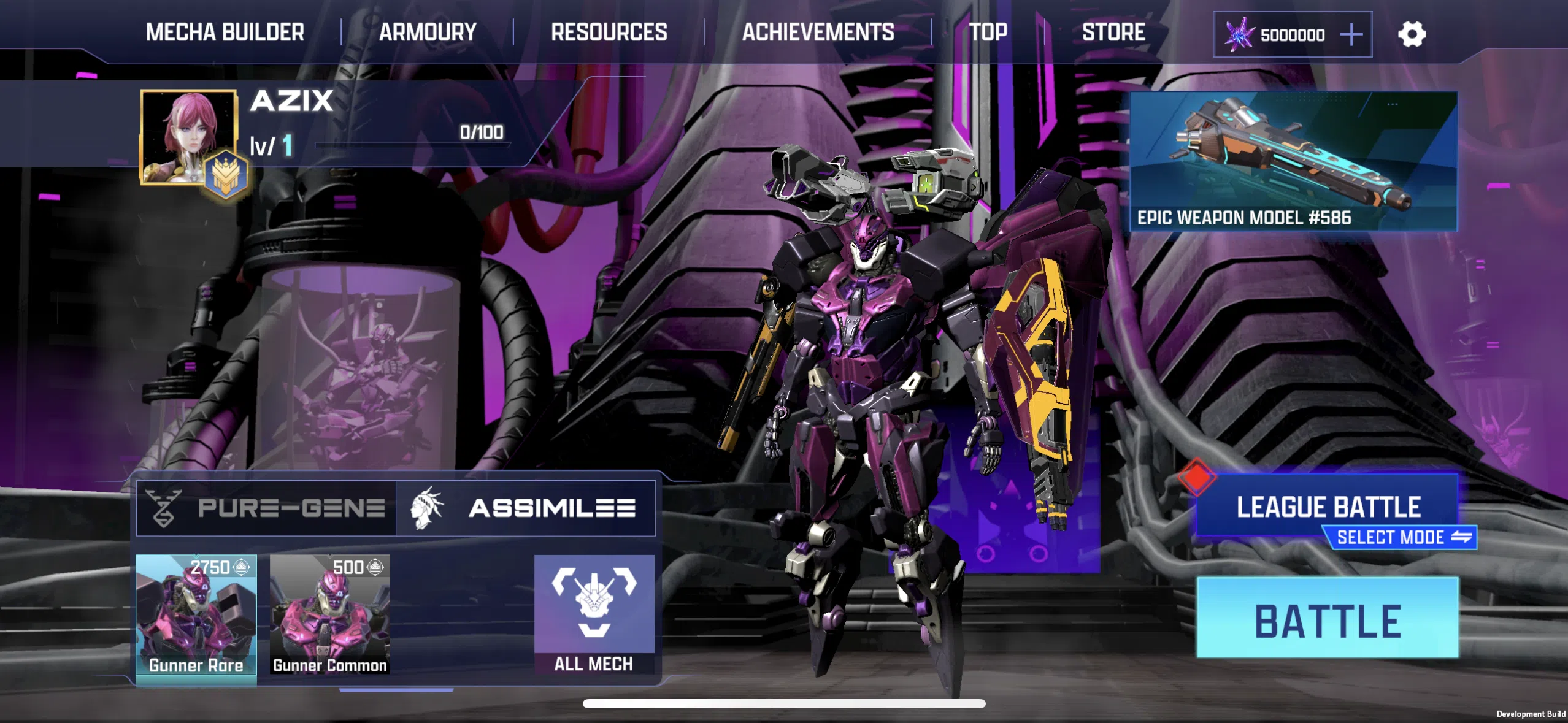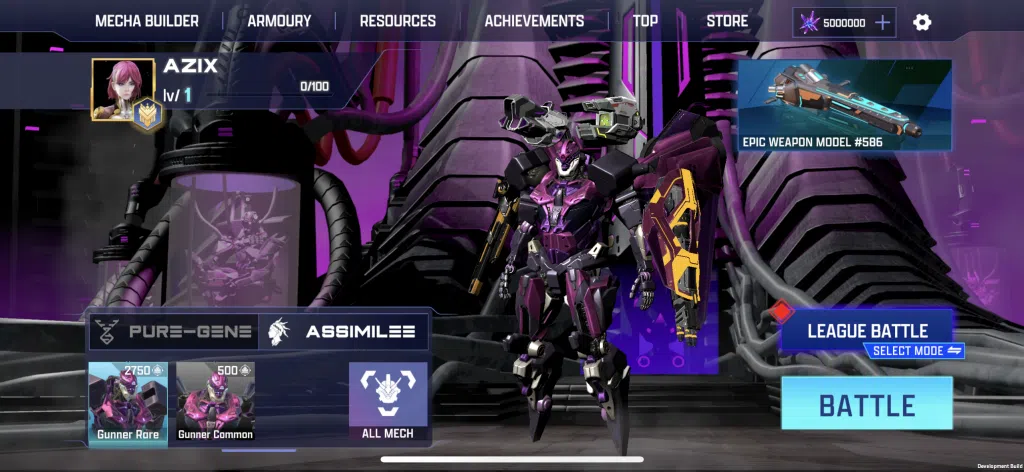 An example of the robot you can control in the Mechachain game
Web3 game for Web2 gamers
They also want to combine Web2 and Web3 in their game.
"Our game will be available at the end of 2023 on Android and iOS. In order to be a successful and mainstream game, we can't bet everything on Web3."
"Web3 is a universe that does not allow mass adoption: the number of users is very small, and the barriers to entry are too complex for traditional gamers," explains Maxime.
Hence, their focus is simple: make the best game possible to be played by Web2 and Web3 gamers. To attract Web2 gamers, they will partner with a publisher – a company specialized in launching ads and making acquisitions on a game.
To attract Web3 gamers, they will communicate on Twitter and Twitch, like they are already doing. And the in-app purchases of Web2 players will fund the rewards for Web3 players.
Finally, during the interview, Maxime exclusively told and showed buidlbee the new project, the side NFT collection within Mechachain, 2219. It is a collection of mechapilots available in the game. The title refers to the year in which the Mechachain game's plot takes place.
"The pilots are the Genesis members of this Web3 community. They will be able to play the Mechachain preview (alpha and beta), and they will be able to mint their Mecha in-app before the game is released. They also will have the opportunity to get the new equipment, skins, and weapons before anyone else," explains Maxime.
If you want a Mechapilot but you are not a gamer, that's okay. You can also buy it and bet on the success of the Mechachain game.
"Our goal is to place our Mechapilots at the heart of the ecosystem as a key community, privileged, who will enjoy the features of the game in advance and who will have a [say] in all improvements to the game," concludes Maxime.