Hedera, a proof-of-stake ledger and public network for the decentralized economy for decentralized applications, confirms hackers stole tokens by exploiting a bug in smart contract service. But the company doesn't say how many assets were stolen. Hedera halted its services due to "network irregularities." In the past 24 hours, Hedera Network lost 16% TVL (total value locked represents the number of assets currently being staked in a specific protocol), and the network's native token's (HBAR) price was down 8%. The liquidity pools of several decentralized exchanges (DEX) were also affected. Let's find out what occurred.
What is going on with Hedera?
On March 9, the HBAR Foundation reported irregularities in the Hedera blockchain that are impacting various dApps and their users, following which rumors of a hack emerged. On March 10, the developers confirmed the exploit. According to DeFiLlama, the liquidity pools of several DEXs were hit: Stader, SaucerSwap, Pangolin, HeliSwap, Tangent, and BubbleSwap. Serious damage was avoided thanks to the actions of the Hashport bridge team.
Today, attackers exploited the Smart Contract Service code of the Hedera mainnet to transfer Hedera Token Service tokens held by victims' accounts to their own account. (1/6)

— Hedera (@hedera) March 10, 2023
The brand new newsletter with insights, market analysis and daily opportunities.
Let's grow together!
Attackers took advantage of a vulnerability in Hedera's smart contract service to transfer Hedera Token Service (HTS) tokens stored in user accounts to their own accounts. Liquidity pools on several decentralized exchanges (DEX) that use Uniswap v2-ported contract code were the targets. The Hedera smart contract service is a separate compute layer integrated with the network that helps run Ethereum-compatible applications.
"The Hedera community, including Swirlds Labs, The HBAR Foundation, Limechain, Pangolin, SaucerSwap, and HeliSwap teams, worked together to investigate the attack. To prevent the attacker from being able to steal more tokens, Hedera turned off mainnet proxies, which removed user access to the mainnet. The team has identified the root cause of the issue and is working on a solution. Once the solution is ready, Hedera Council members will sign transactions to approve the deployment of the code on mainnet to remove this vulnerability, at which point the mainnet proxies will be turned back on, allowing normal activity to resume," the official statement says.
Staking rewards will continue to accrue, but users will only be able to receive them once the network becomes accessible again.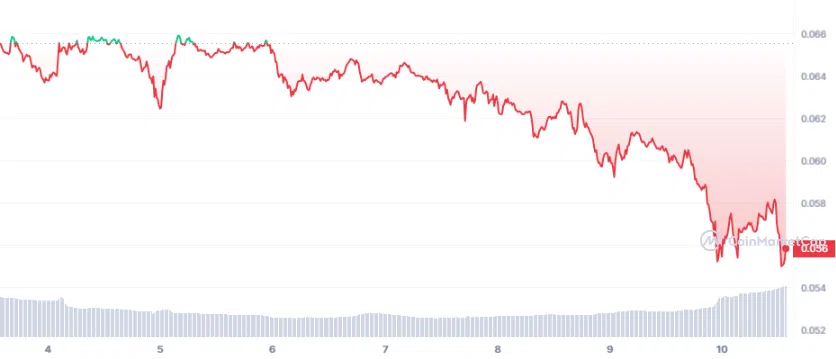 Just in 24 hours, Hedera lost 16.77% TVL, and HBAR's (#32 according to CoinMarketCap rating) price dropped by 8%, to $0.05 from $0.06. Also, market capitalization decreased by 7.14%, to $1.57 billion.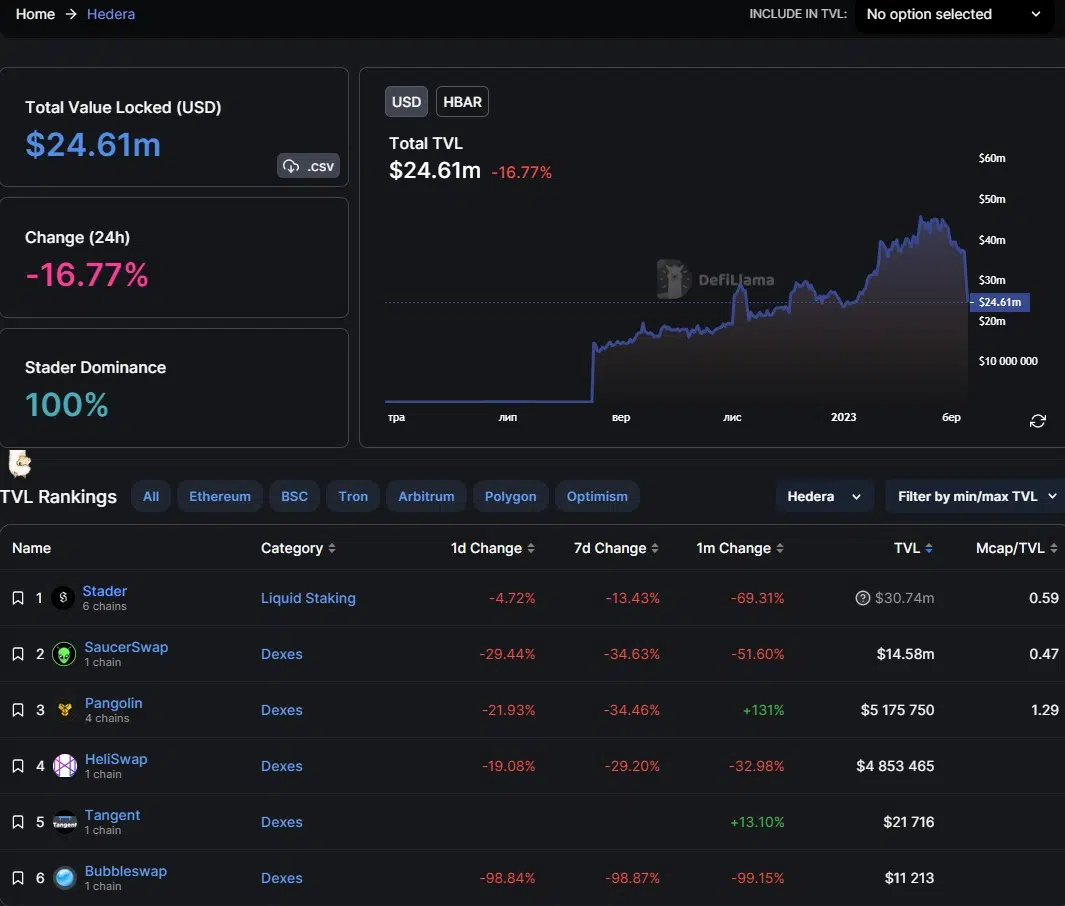 TVL on Bubbleswap fell by 98%, SaucerSwap lost almost 30%, Pangolin about 22%, and HeliSwap 19%. This could mean that a high number of token holders withdrew their funds after rumors of a possible exploit surfaced.
What's next for Hedera Network?
On February 3, Hedera upgraded its network to convert Ethereum Virtual Machine (EVM)-compatible smart contract code into a Hedera token service (HTS).
After the March 9 attack, the team said it had identified the source of the exploit and was working on a solution. Once it is found, Hedera board members will sign off on transactions to approve the deployment of updated code to the core network to fix the vulnerability. After that, the core network proxies will be back online, and all services will work.
The Hashport bridge has been temporarily paused as we have noticed some smart contract irregularities on Hedera.

While we look into it further, we want to ensure user safety. We thank you for your patience & will provide updates as they come.

— hashport (@HashportNetwork) March 9, 2023
The way the HBAR token price reacted to the incident suggests that it is holding up quite well, given the serious downturn in the crypto market. Over the past 24 hours, Bitcoin and Ethereum have fallen 8%, and the combined capitalization of cryptocurrencies has fallen 6.84%.
Hedera
(HBAR)

Price
Market Cap