The founder of SpaceX and Tesla, Elon Musk, is one of the wealthiest people on the planet. Among other things, he has invested heavily in crypto. Musk talks and tweets a lot and willingly about cryptocurrencies, which causes significant price fluctuations in the market.
His influence on the crypto market is so strong that followers thought the billionaire was alluding to having invested in a cryptocurrency of the same name when he posted a photo of a Shiba Inu puppy. This caused the value of the coins to skyrocket — no wonder if you bear in mind that Elon Musk has 101.1M Twitter followers!
Billionaire so often rapturously wrote about the crypto that he even was accused of speaking too much. As the market collapsed, Musk said that he "had never said that people should invest in crypto."
But Musk apparently doesn't own Shiba Inu coins (only the dog). It is known for sure that he invested in only three cryptocurrencies (both personally and through his business).
Elon Musk's crypto portfolio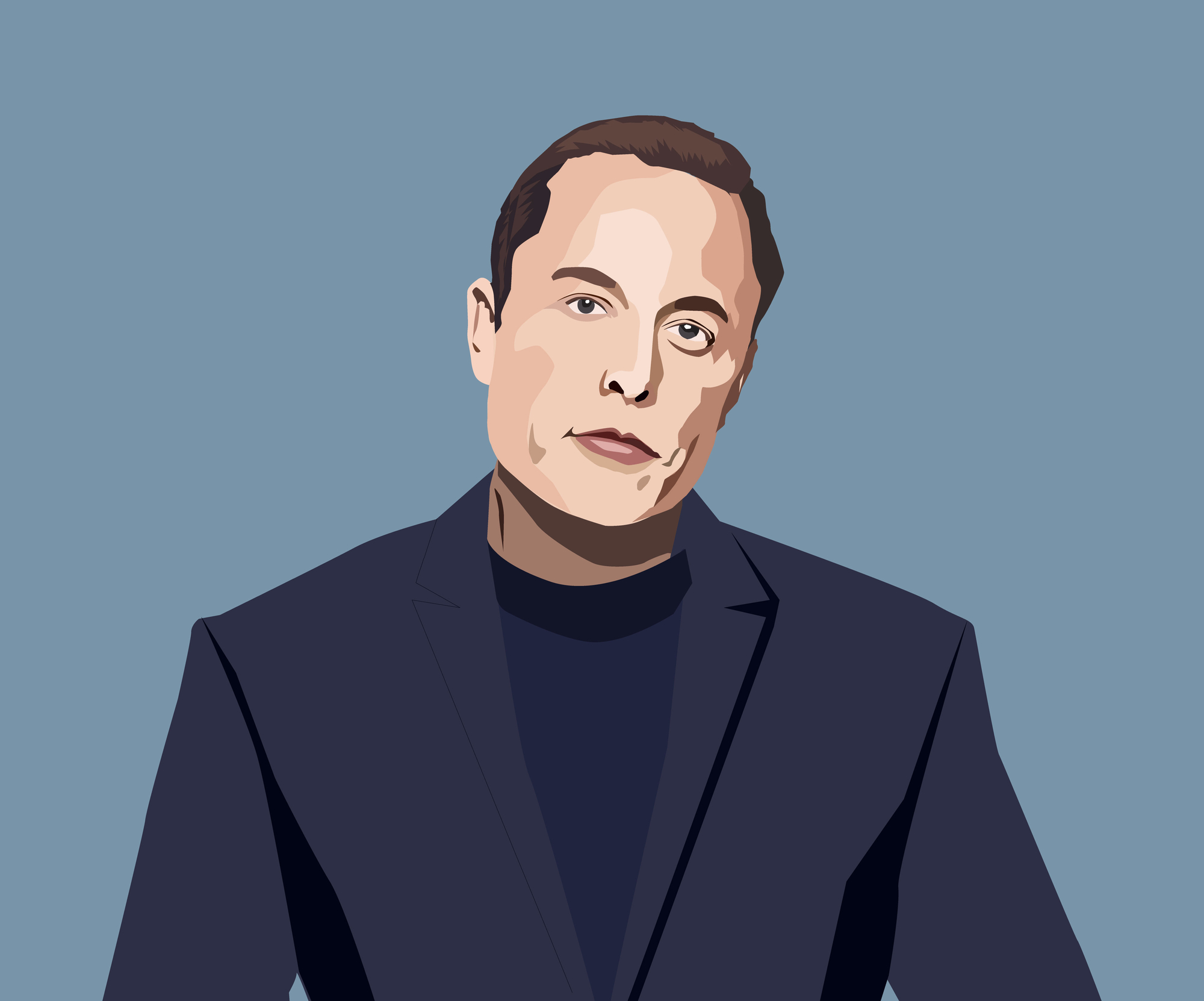 Bitcoin (BTC). In February 2021, Musk announced that Tesla had bought $1.5 billion worth of Bitcoin. Later, the company began to accept this crypto as payment but then abandoned the idea because of the alleged

negative impact on the environment

.

Ethereum (ETH). In March, the billionaire briefly

confirmed

that he owns Ethereum, which he won't sell.

Dogecoin (DOGE). Elon Musk said Dogecoin is a better solution than Bitcoin for everyday transactions.
That already got Musk into trouble. In June, Musk and his companies, Tesla and SpaceX, faced a $258 billion lawsuit, claiming they were part of a Dogecoin pyramid scheme and that tangible assets do not back the tokens. American citizen Keith Johnson even called DOGE "a fraud." He was asking for $86 billion in damages, plus triple damages of $172 billion, to ban Musk and his companies from promoting the memecoin, and Dogecoin trading to be equated with gambling under U.S. and New York law.