Opportunity 🔔 1: 
How McDonald's is doing
As the market has fallen hard once again today (the size of the liquidations alone is a mind-boggling billion dollars), it becomes relevant again to discuss McDonald's jobs for bankrupt crypto participants.
Let's remind you that McDonald's actively offers jobs to former traders at their place every time the crypto market crashes: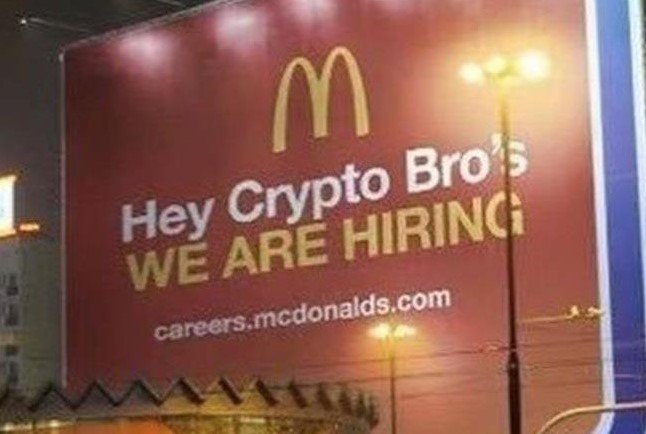 Shares of McDonald's Corporation (MCD) also suffered from falling quotes this time, but closer to the evening, they even managed to grow by 1%. So far, the situation is equally bad both in the crypto market and in the field of the most likely employer for former crypto traders. Life is complicated, nothing can be done about it.
The brand new newsletter with insights, market analysis and daily opportunities.
Let's grow together!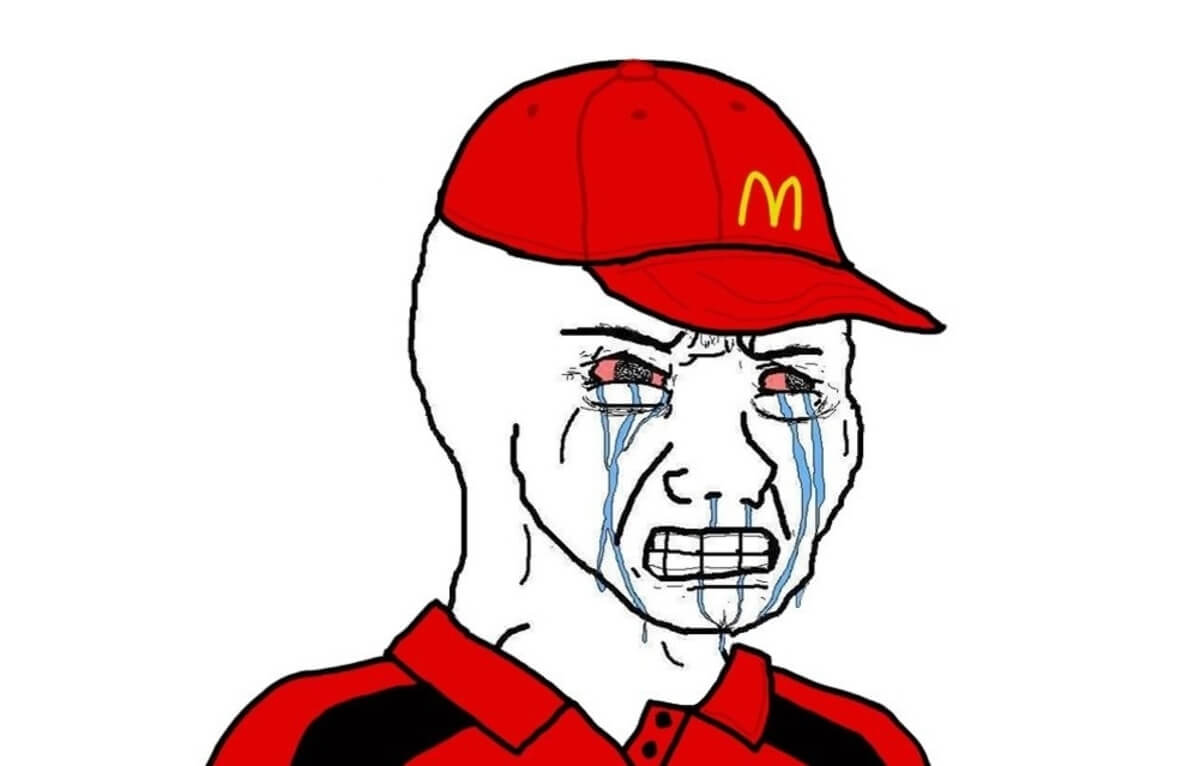 ---
Opportunity 🔔 2:
Forgot about Toncoin? Probably shouldn't have
Toncoin is TON's native cryptocurrency. It is used for network operations, transactions, games, or collectibles built on TON. The Open Network, previously Telegram Open Network, or TON, is a blockchain-based decentralized computer network technology, initially developed by the Telegram team. The TON token is operating on Ethereum.
Toncoin ($TON) broke above the trendline of the April lower highs as well as the 1D MA50 (blue trendline) last week. This is a major bullish breakout. The token was pulled back near the July 22 high (resistance) the other day, and is forming an Inverse Head and Shoulders (IH&S).
According to TradingShot's technical analysis, $TON will rise, and the target is $1.9165. It is better to focus on the orange trend line. The signal will be a breakout above the July 22 high (around $1.5).
*Any technical analysis, in the long run, cannot accurately predict the movement because now is a very tough market and the news can swing currencies in all directions.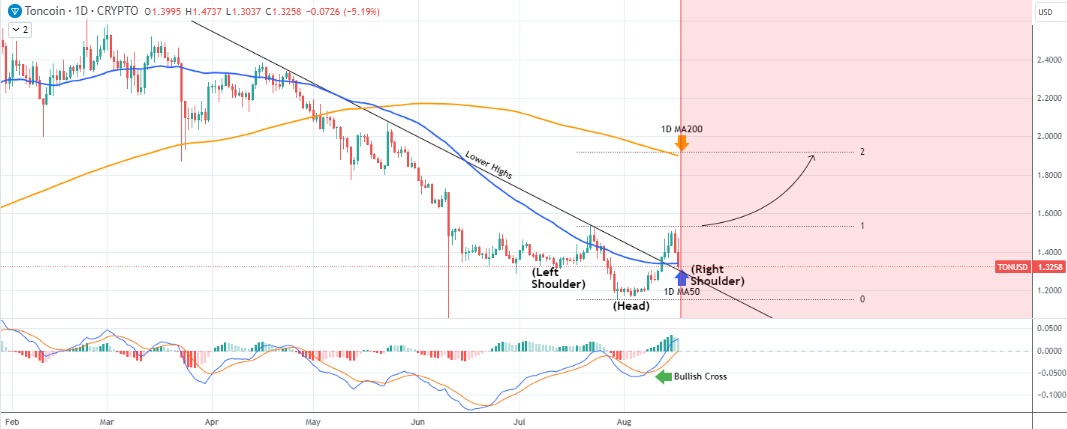 ---
Opportunity 🔔 3: 
Solidus AI Tech giveaway
Solidus AI Tech is a data center based in Europe. ChainGPT incubation project (the ones that came out earlier on Seedify) and Decubate. They now have an IDO (c 15% split on TGE and then a 7-month lineup) on five platforms at once:
August 18 – TrustSwap

August 21 – EnjinStarter, ChainGPT

August 22 – Seedify, Decubate
100 winners may receive $5000 in $AITECH tokens.
To participate: 
Go to the

Telegram bot

and click "Start";

Enter your BEP20 address;

Invite friends via your link.