Welcome, treasure hunters! Here are some useful analytics and ways to get wealthy.
Opportunity 🔔 1:  
Two top altcoins
As trading volume gradually increases in the altcoin market (and this market seems to be starting to come alive), sentiment experts have noted that there is particularly high interest in two assets: Polygon (MATIC) and BNB.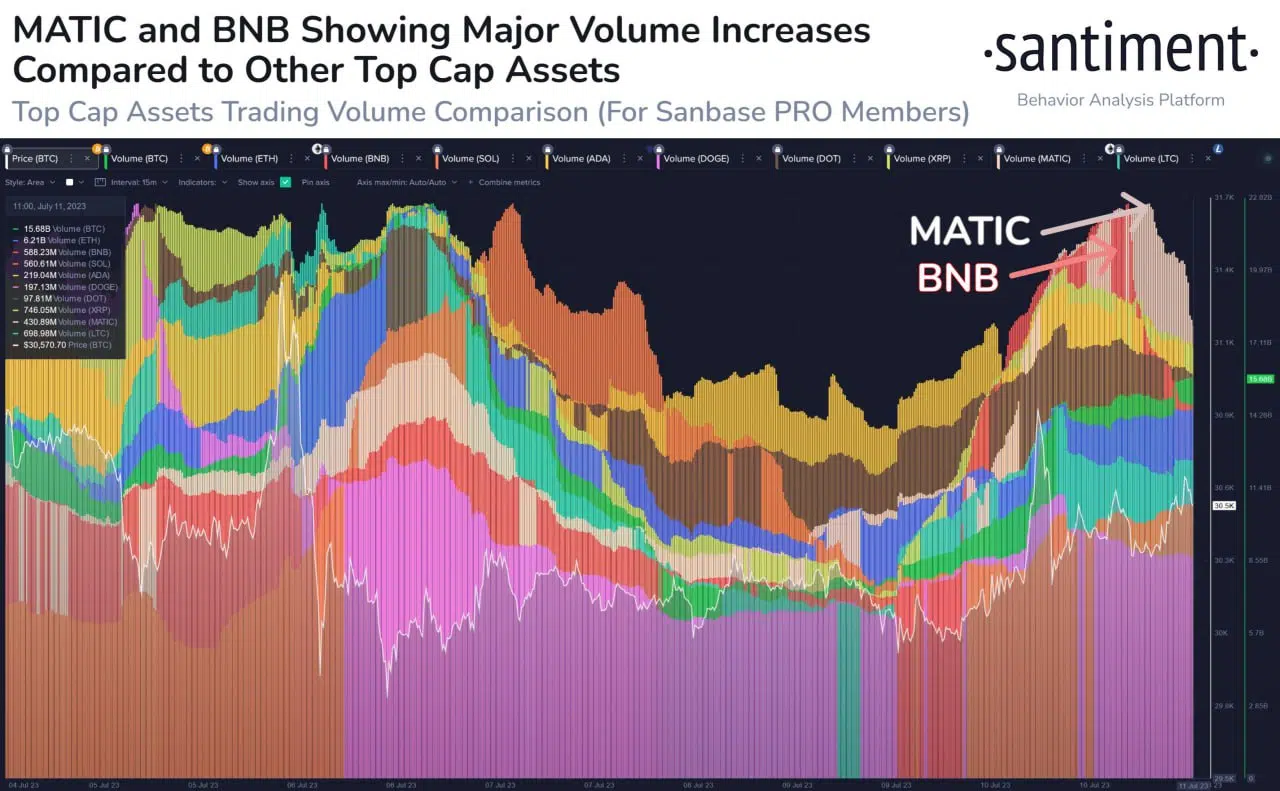 Interestingly, in times of market crisis, experts often single out the most stress-resistant assets, as historically, it is such healthy assets that grow the fastest after passing the crisis phase. The altcoin crisis is not over yet, but it is definitely worth paying attention to MATIC and BNB.
The brand new newsletter with insights, market analysis and daily opportunities.
Let's grow together!
---
Opportunity 🔔 2: 
How to enter Tabi Vanguard
Tabi is a project under the wing of Binance. It is an NFT marketplace on BSC. There are three main features in the protocol: marketplace, launchpad, and on-chain wallet activity identifier (similar to Galxe).
The quests and NFT minis from the previous posts are still available; it's a must-have to get all NFTs for at least one account. There's no telling what kind of rewards the project can give out under Binance's wing.
Tabi recently announced the opening of a form to recruit testers for the new version of the marketplace. 100 people will be selected, for whom a pool of rewards (it is not said what kind of rewards) will be allocated.
Link to

the form

.

Also adding a list of NFTs that can be minted:
---
Opportunity 🔔 3:
 Is Polygon (MATIC) preparing to make a jump?
MATIC has new bullish potential. If the nearest resistance is broken, the coin may form a strong impulse, RLinda analysts reckon.
The token's previous attempt to strengthen turned into a bearish wedge. The latest figure is capable of reversing the trend and changing it if it manages to break through the resistance of $0.7440.
At the moment, MA-50 is being tested, and if it is broken, the 31% range will open, which is quite an interesting prospect.
Support level: $0.6500.

Resistance level: MA-50, $0.7440.

Medium-term target: $0.9700.