Ready to ride those bullish waves and turn those red candles into confetti? 🐱‍🏍Time to flex those diamond hands and moonwalk through the crypto cosmos with us! 🚀 Here are some ideas for you 👇
Opportunity 🔔 1: 
SOL is the most attractive altcoin at the moment
Just to cite a number of factors that make Solana stand out from the rest:
The largest influx of new money among all altcoins (we wrote earlier about this phenomenon in detail);

The emergence of the Solang language, which allows easy compilation of Solidity DApps into native Solana. This was done to make it as easy as possible for developers to port their platforms to Solana;

Solana has not yet had a retrodrop cycle;

Solana has a nascent new DeFi 2.0 with increasing TVL;

Solana has successfully survived the collapse of FTX\Alameda, with which it was previously associated. All the scary stuff is behind the project;

Value in USD of validation nodes have risen from the bottom several times; 

The network is much more stable and doesn't go down regularly like it used to;

The NFT ecosystem on Solana is stronger than any other (since summer, according to the statistics we wrote about earlier).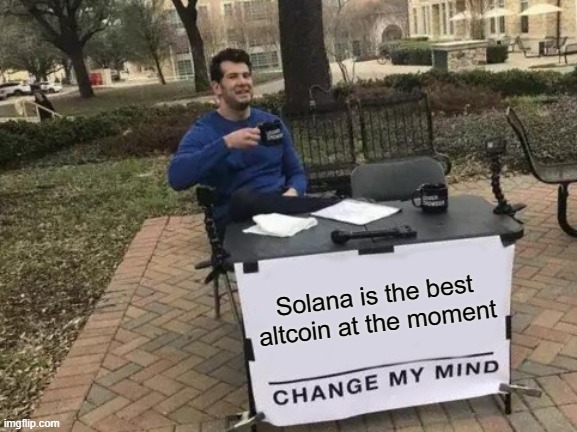 ---
Opportunity 🔔 2: 
Chromia (CHR) has the light at the end of the tunnel. But it's not certain
It looks like Chromia supporters are starting to see light at the end of a long tunnel. At least on a major timeframe, analysts at P_S_trade have spotted two patterns that suggest a change in trend. Probably, Chromia is preparing a powerful foundation for the upward breakout.
The brand new newsletter with insights, market analysis and daily opportunities.
Let's grow together!
In the meantime, longlists can take a closer look at these points:
Entry = $0.108-0.110

Stop = $0.09999 (-7.5%)

TP 1 = $0.322 (+200%)

TP 2 = $0.48-0.53 (+360%)
*In the long run, any technical analysis cannot accurately predict the movement because now is a very tough market and the news can swing currencies in all directions.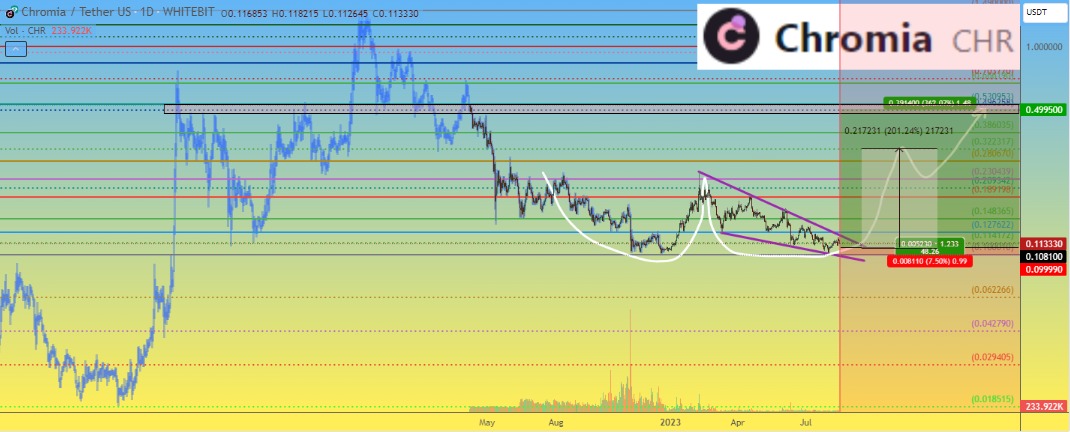 ---
Opportunity 🔔 3: 
Testing a platform from Helio ☀
Helio is a BNB lending and staking platform with its own de-stablecoin, $HAI, which in theory can always be exchanged for any other crypto token in the equivalent of 1 $HAY = 1$. Binance Labs has poured $10M into the project. It is now possible to test the platform on the testnet and become an active member of the community. You can also try the platform on the mainnet for real BNB tokens.
What to do?