Yesterday, an event that no one expected happened: XRP took off. So congratulations to HODLers 🥳, you have been waiting! However, this event led to a series of chain reactions.
Opportunity 🔔 1:  Ripple's victory as a catalyst for the start of the alt season
After the historic decision on Ripple, it's a good time to ask an important question: who is also affected by this decision in a similar way? More recently, the SEC also accused a number of top altcoins of similar sins to XRP — allegedly being securities. However, the SEC did not sue them, but it led to the collapse of the market for these altcoins, and some exchanges rushed to delist them. And now what?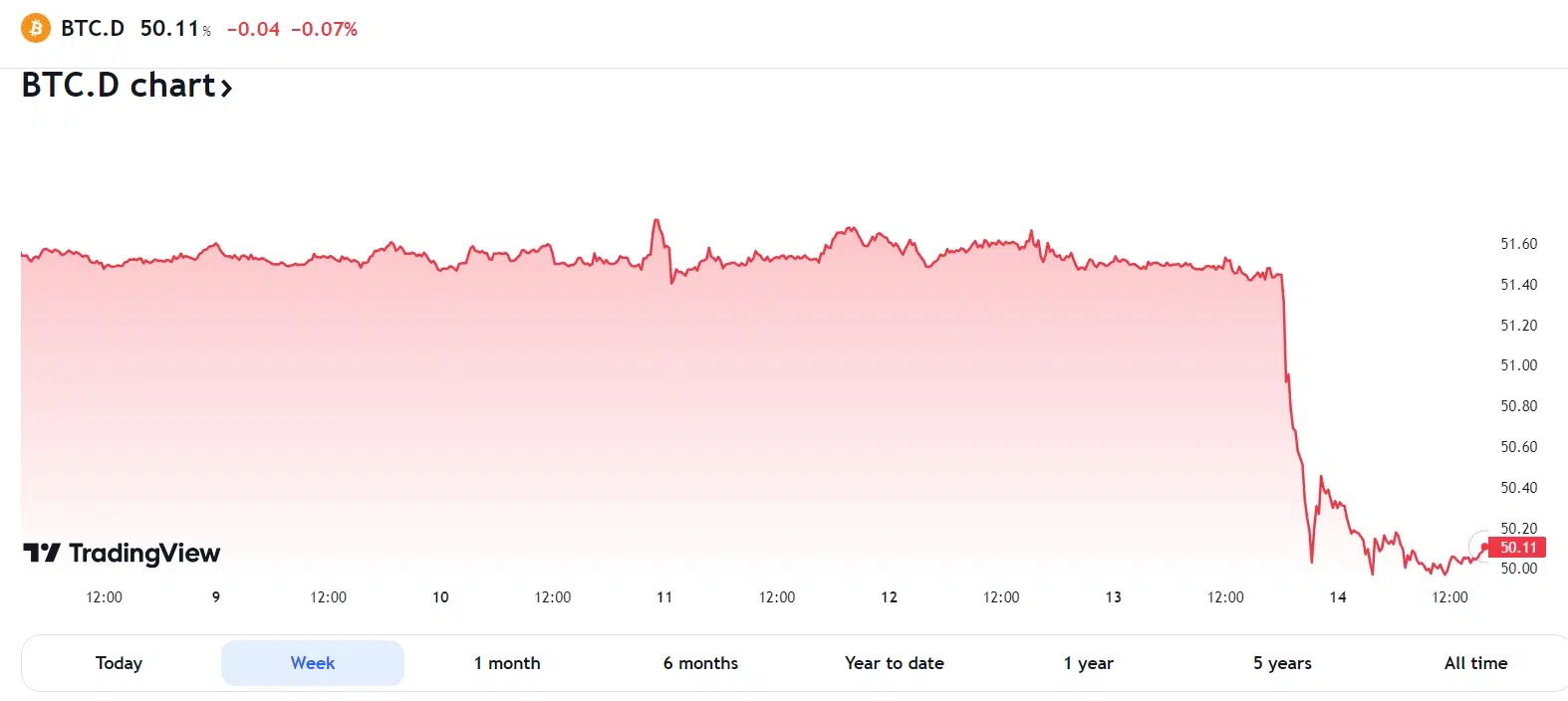 Solana, on the news of Ripple's victory, rose disproportionately high by 25%, and Cardano by 21%. Not bad? It's probably time to review the top altcoins for their toxicity because the Ripple decision is potentially a game changer for them too. So if you're too late to bet on XRP, there's still an opportunity to bet on the following favorites.
The brand new newsletter with insights, market analysis and daily opportunities.
Let's grow together!
Notice how Bitcoin's dominance has plummeted after the news of XRP's win; it could be a serious claim to start the altcoin season. Let's wait for the recalculation of the altcoin index in the coming days, but in the meantime, we advise you to think hard this weekend about a group of previously "cursed" by the SEC altcoins.
---
Opportunity 🔔 2: Bullish XRP?
The SEC's legal battle against Ripple, which began in 2020, ended in a victory for the latter. The court said XRP is not a security but a digital currency. This decision is a major victory for Ripple and the cryptocurrency industry as a whole. It could have far-reaching implications for cryptocurrency regulation in the US.
According to CryptoCheck's technical analysis, the token could reach the $1 mark within a few days. Then there may be consolidation at $0.89, after which XRP will be ready to rise to $1.30.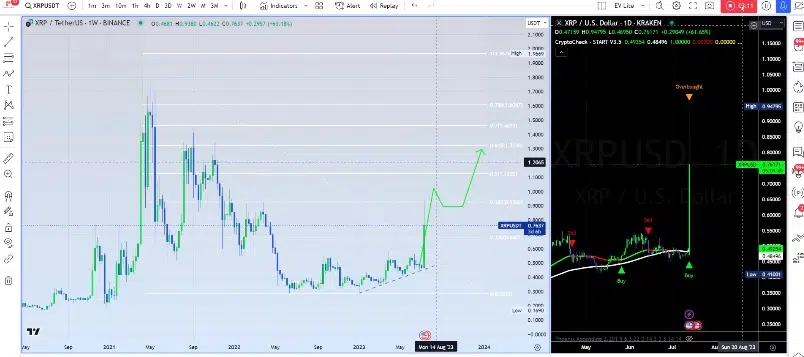 ---
Opportunity 🔔 3:  Free NFT by Sismo
The Sismo project enables users to aggregate their identities and selectively disclose personal data to apps. On September 1, the protocol will no longer support ZK badges and will switch to the ZKP (zero-knowledge proof) format. The new tool will be called Sismo Connect.
Outdated badges will no longer be available. During the life of the protocol, there have been over 65,000 unique users who have minted 160,000 ZK badges.
For early users, Sismo has released the Sismo Early Community NFT, which validates early participation in the project. A total of 77,431 addresses qualify for the mint condition. Follow the link below, log in, and mint the NFT (on any of the available networks):
The link to the mint page;
Requirement: Sismo Early Community member.