Hey there, fellow crypto enthusiasts and blockchain believers! Here are some cool ideas for you to check out 👇
Opportunity 🔔 1: 
You can also become Curved
But how does the Curve situation affect us right now? It's a rare opportunity for speculation. According to the most recent information, the Curve founder was given a loan on the OTC market, so the CRV rate turned around and went up (speculators have bet on the recovery of the project).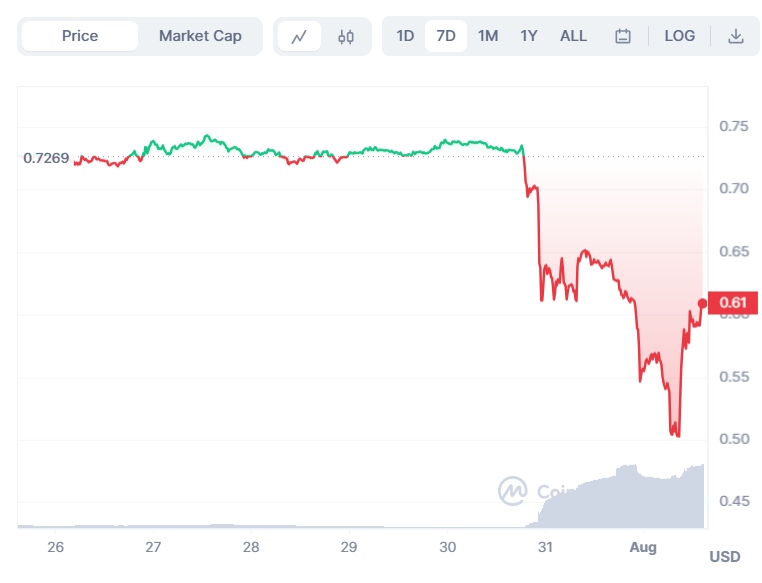 The project is still far from recovery: yesterday it cost -50%, but today it has already grown to -20%. Therefore, there is still a possibility of speculation until the full recovery.
The brand new newsletter with insights, market analysis and daily opportunities.
Let's grow together!
---
Opportunity 🔔 2: 
How long will Uniswap (UNI) accelerate?
It seems that at the beginning of June, UNI managed to break out of the prolonged downtrend. We can only hope that buyers will manage to accelerate the growth, although there are strong liquid zones at the top where there will be many people willing to get rid of their tokens.
The first critical level is $7.50. This is where the first "serious fight" will begin, according to P_S_trade analysts. The outcome of the battle will depend on which path UNI takes.
The medium-term target is in the range of $12.25-13.
*Any technical analysis, in the long run, cannot accurately predict the movement because now is a very tough market and the news can swing currencies in all directions.

---
Opportunity 🔔 3: 
Working Over Protocol forward
Over Protocol is a new Layer 1 blockchain. The project raised $8M from Schmidt, Naver Z, etc. Now it's time to get points, which can be very beneficial in the future. It is preferable to take all available points, which can be converted into project tokens in the future.
What to do:
Go to the

link

and install the application;

Get extra points for completing tasks;

Invite friends.