Hey crypto crew! Here are some useful ideas for you  👇
Opportunity 🔔 1: 
 Why the Celo quote grew
Google Cloud added support for Celo network validators yesterday. Celo previously announced a partnership with Deutsche Telekom, which not only launched validator support but also invested in this public blockchain. Celo is an open-source blockchain ecosystem focused on making decentralized financial (DeFi) systems and tools accessible to anyone with a smartphone. But the main feature of the project is sustainability.
Environmental friendliness is now being forced into politics, and it seems that big players are betting on such climate-friendly projects. Participation in ESG projects is now required in the charter of many companies, and Celo is the perfect blockchain for corporations. Another partnership has added +5% to the coin at the moment. What do you think about the prospect of such politically-oriented projects?
---
Opportunity 🔔 2: 
List of some scams and the worst crypto projects
According to CryptoCheck, as markets have evolved and cryptocurrencies have become more regulated, scammers have had to get smarter. The latest trend seems to be to pull the rug out and then just let the residual liquidity of the project drain away. In other words, they remain borderline active, siphoning off more and more funds over time.
The brand new newsletter with insights, market analysis and daily opportunities.
Let's grow together!
Hundreds, if not thousands, of new cryptocurrencies are popping up every month. Along with these new tokens and coins also comes a slew of initial coin offerings (ICOs), which are often scams. The demand for them is growing, even though many people find themselves scammed.
Let's omit the story about the FTT/FTX token and Sam Bankman-Fried, which everyone knows about. However, it is not clear why Kucoin has not delisted this token yet.
C+CHARGE/scam. After some research, it turned out that most of the team members are unverified, and there has been no real activity on the project since the end of 2022. Also, a coin that loses almost 100% is always a bad sign and indicates a rugpull like nothing else. Rugpull is a common type of crypto scam where fraudulent developers lure investors into what appears to be a great new project, then disappear with the funds, leaving the investors with a worthless asset.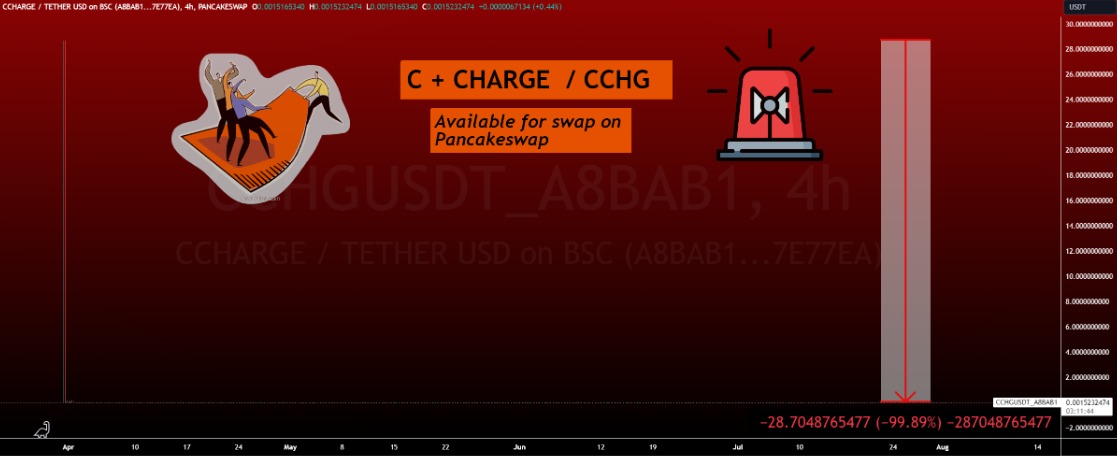 LUNC/Terra Classic. The TerraClassic community continues to create hype on social media based on the idea that brokers quoting LUNC will impose a burning tax that will reduce the maximum supply to nearly 6.9 trillion tokens. But even burning billions of coins would have no impact on the maximum supply of tokens. The bigger problem is that TerraClassicUSD has depegged, and its native Terra Classic coin no longer serves any purpose. Since the entire operation of the blockchain now revolves around the new Terra, Terra Classic, and TerraClassicUSD, these are shell offerings with nothing to back up their value.



btg/BTG. In 2017, the Bitcoin blockchain underwent a fork called BTG. Although the fork was intended to create a more decentralized form of Bitcoin, it was not successful. BTG was created to address the centralization of Bitcoin mining, but it failed to achieve its goal due to the advent of specialized mining hardware.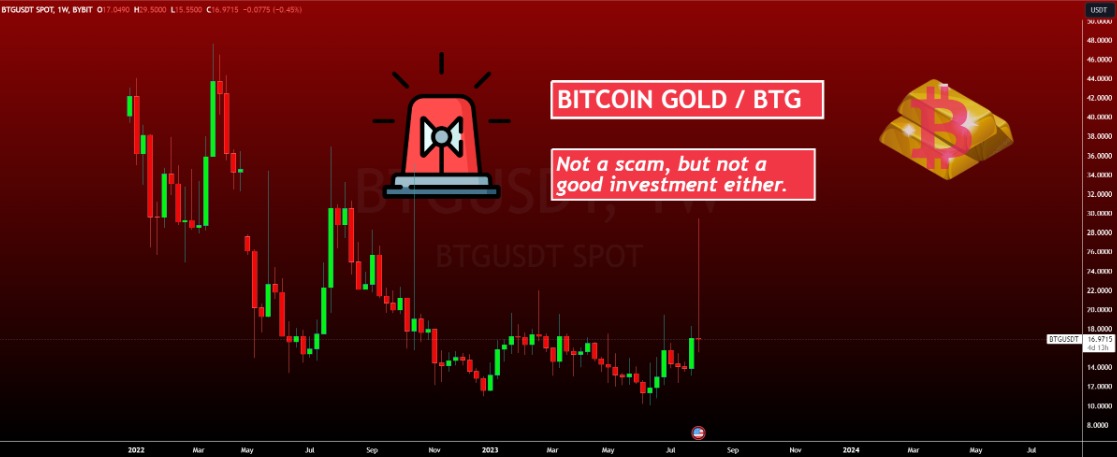 Pitbull/PIT. The token is so low that decimalization is almost too small to fit on the screen.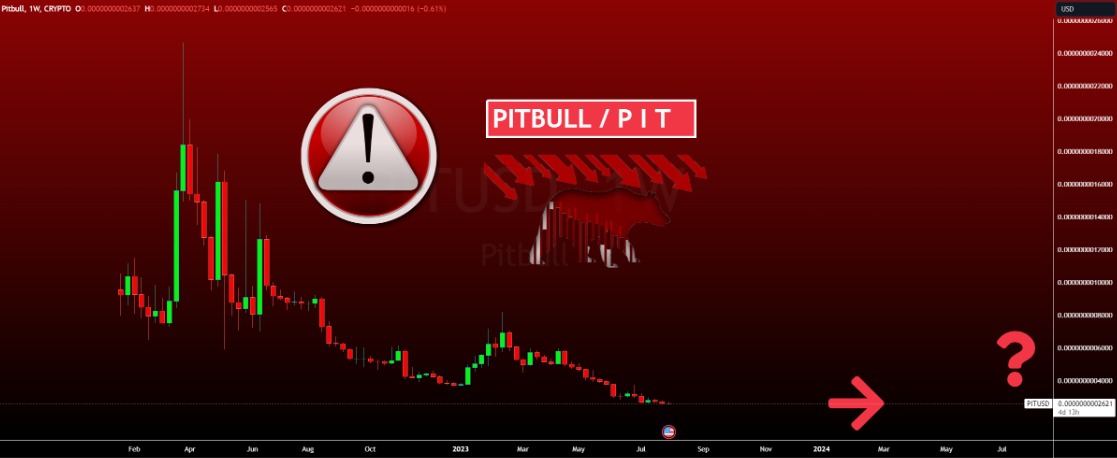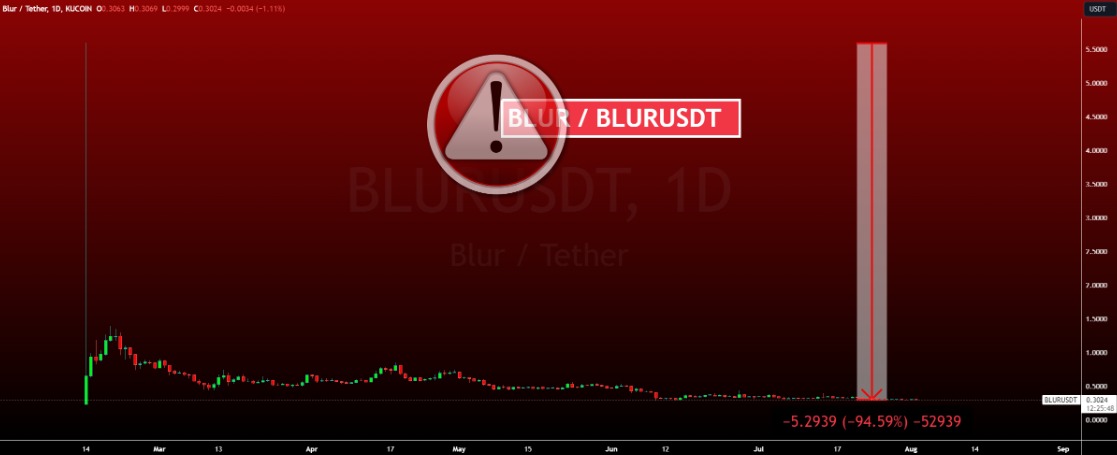 How not to fall victim to scams:
Study the team. Perhaps the most important factor in the success of any ICO or cryptocurrency is the team of developers and administrators behind the project. Check out their Twitter and Reddit accounts. Scammers often come up with fake founders and bios for their projects.
Check the technical documentation. The white paper should outline the background, goals, strategy, challenges, and timeline of any blockchain-related project. White papers can be very informative. Companies with flashy websites can show that they don't have a fundamentally sound concept. On the other hand, a company with a website containing spelling errors may have a white paper indicating a solid concept and a carefully thought-out implementation plan.
If it sounds too good to be true, it probably is. The idea of getting rich quickly by plunging into a hot new project is very tempting. Be careful when looking for new ideas in ICOs and cryptocurrencies. Study every detail carefully and accept that the lack of important information may be an attempt to hide a failed model or concept.
*Any technical analysis, in the long run, cannot accurately predict the movement because now is a very tough market and the news can swing currencies in all directions.
---
Opportunity 🔔 3: 
New project from Animoca and Yuga Labs
Wreck League published a post noting Yuga Labs and Animoca, saying that there will be an announcement of something tomorrow. There is no information yet on what OG is for or whether they will have an NFT collection. In Discord, the team has mentioned several times that they will give out OG roles (OG in the context of NFT means "original owner" or "original generator") to those who are verified. The snapshot will be taken tomorrow before the announcement. So it's a good idea to move at least a few of your accounts to Discord.
What to do:
Go to

Discord

.

Pass verification.

Write a few messages in the chat.