Bankrupt cryptocurrency lender Celsius Networks has shown signs of life. The company would issue a special token to help it pay off its debts to investors. Sounds like Luna 2.0? Or is it not a bad plan after all?
What is this new token and what it does?
At the January 24 court hearing, a Celsius representative told a bankruptcy judge that a properly licensed and publicly traded company could raise more money to pay its debts by issuing a new token rather than just selling property and assets at current prices. According to the company's suggested plan, large investors will receive an asset share token (AST) according to the amount of funds invested. These coins can either be held to receive dividends in the future or sold immediately. 
What Celsius' restructuring plan looks like
In addition to a new token, the plan includes the following:
Establishing a new company that is publicly traded. 

The account holders will become shareholders. 

Small creditors (with amounts up to $5,000) will be able to withdraw all their funds.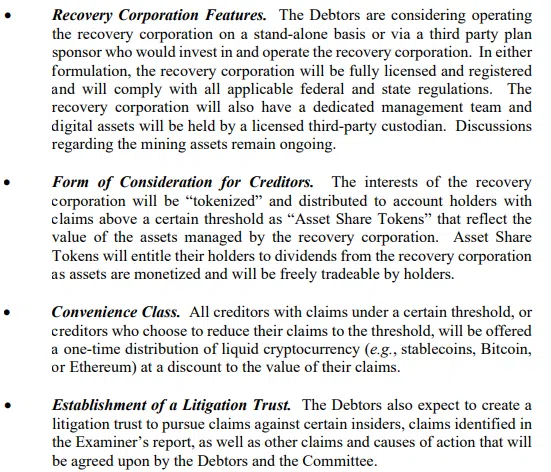 If the court allows Celsius' reorganization plan, among the assets of the new company will be a portfolio of loans and investments, as well as Bitcoin mining machines managed by Celsius.
The brand new newsletter with insights, market analysis and daily opportunities.
Let's grow together!
The court also ruled that the frozen crypto assets held in the company accounts were the property of Celsius. And the crypto lender is allowed to return coins that were unintentionally sent to the company after the bankruptcy began, when it was no longer allowed to accept them.
Judge Glenn's order approving the return of postpetition crypto deposited to #Celsius after Chapter 11 with some caveats https://t.co/fKFleuynfp

— Simon Dixon (@SimonDixonTwitt) January 27, 2023
Celsius filed a motion to allow its customers to vote on the plan on June 30. The Celsius Network Official Committee of Unsecured Creditors stated in writing that it would not allow any further extension.
BREAKING: #Celsius filed a motion to extend exclusivity for a reorg plan from Feb 15 to March 31 and for Celsians to vote on the plan on June 30. @CelsiusUcc had said in writing they would not allow any further extensions.

— Celsians (@CelsiansNetwork) January 26, 2023
CEL native token has grown a bit
elsius still has its own native CEL token. At the beginning of 2022, it was worth $4.45, and after the bankruptcy filing, it fell to $0.2082. As of January 27, however, amid news of a potential recovery, CEL is holding steady at $0.64 (+7.41%). According to CoinMarketCap, the bankrupt company's market capitalization is now $146,202,981 (and at its worst was $49,489,508).
The trading volume for the day amounted to $1,593,202. Of which $669,400 or 42.01% came from OKX exchange with the trading pair CEL/USDT.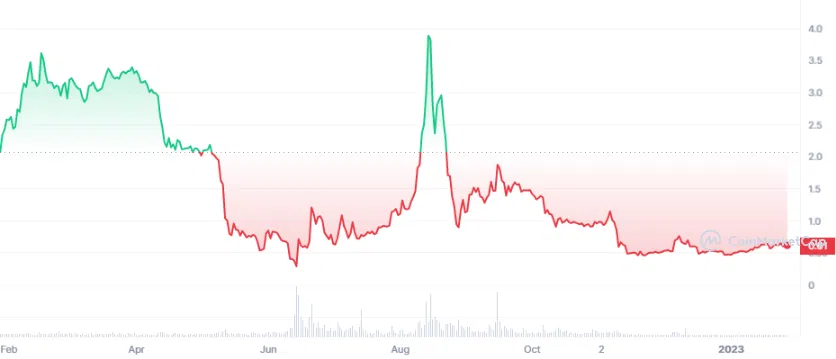 Scammers don't sleep
As soon as the news became known, Celsius customers began receiving messages about an alleged request from the company for authentication data. Be careful!
We have become aware of phishing attempts being made through text message purporting to be from Celsius and email purporting to be from our claims agent Stretto. Additional information on these phishing attempts is available at Docket No. 1904, which is available on Stretto.

— Celsius (@CelsiusNetwork) January 25, 2023
What is Celsius, and why is it bankrupt?
Celsius Network is a cryptocurrency lending company founded in 2017. 
Celsius filed for bankruptcy in July 2022, a month after it froze customer withdrawals due to the decline in the crypto market. Because of the dramatic fall in prices, the company's balance sheet has had a hole of $1.2 billion and more than 100,000 creditors.
Earlier, at least five companies made bets on Celsius Network crypto assets, including Binance, Bank To The Future, and Galaxy Digital, according to a leak shared by crypto blogger Tiffany Fong.
The current company's coins stock and changes in the number are below. The full report on the Celsius Network can be found here.
Based on the latest #CelsiusNetwork coin & financial court report here are the current holdings & changes in coins. pic.twitter.com/9RnziXHDyk

— CelsiusFactsNumbers (@CelsiusFacts) January 25, 2023