Cardano (ADA) protocol reveals a momentous week, with new and progressive achievements added to its impressive on-chain activities.
Here's a breakdown of the report:
117 projects have already launched on Cardano, while 1,205 are currently underway.

Plutus Scripts reached 5,857, including a noteworthy 762 Plutus V2 Scripts.

Token policies issued soared to 70,039, underscoring Cardano's rapid growth.

61.8 million transactions have been executed on the network, making it a highly dynamic and versatile platform in the blockchain ecosystem.
Further, the latest weekly Cardano update has seen the Hydra Protocol take center stage. The blockchain has announced a major update to Hydra.
ICYMI: Our weekly #Cardano development update is live on #EssentialCardano!

Check out what our dev team has been up to and get the latest on our development progress.

As always, we welcome your feedback and comments👇 https://t.co/rlJMyLWXYX

— Input Output (@InputOutputHK) February 26, 2023
The brand new newsletter with insights, market analysis and daily opportunities.
Let's grow together!
The update outlines a new approach that automatically extends contestation deadlines, making it easier to choose the ideal contestation period based on the network running ahead.
Cardano is currently trading at $0.3686, reflecting a modest 1.36% increase in the last 24 hours. However, the past week has been tumultuous for the market, with Cardano experiencing a 10% decline.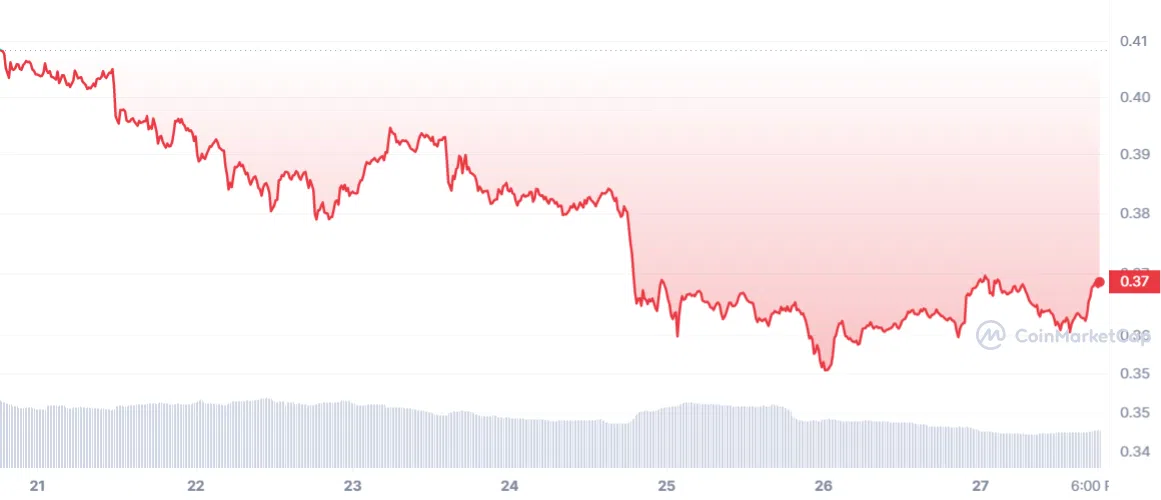 Despite this setback, the impending launch of the Hydra scaling feature is poised to make Cardano the most scalable network, a development with potentially significant long-term benefits for ADA.