Santiment, a blockchain analytical powerhouse, reports that a select group of large Cardano (ADA) holders are fueling the surge of the crypto asset.

In the report, Cardano's meteoric rise, soaring from $0.246 on January 1, 2023, to a recent peak of $0.3904, is largely driven by a savvy group of high-net-worth investors. They have accumulated an impressive 405.85 million ADA, equating to over $160 million.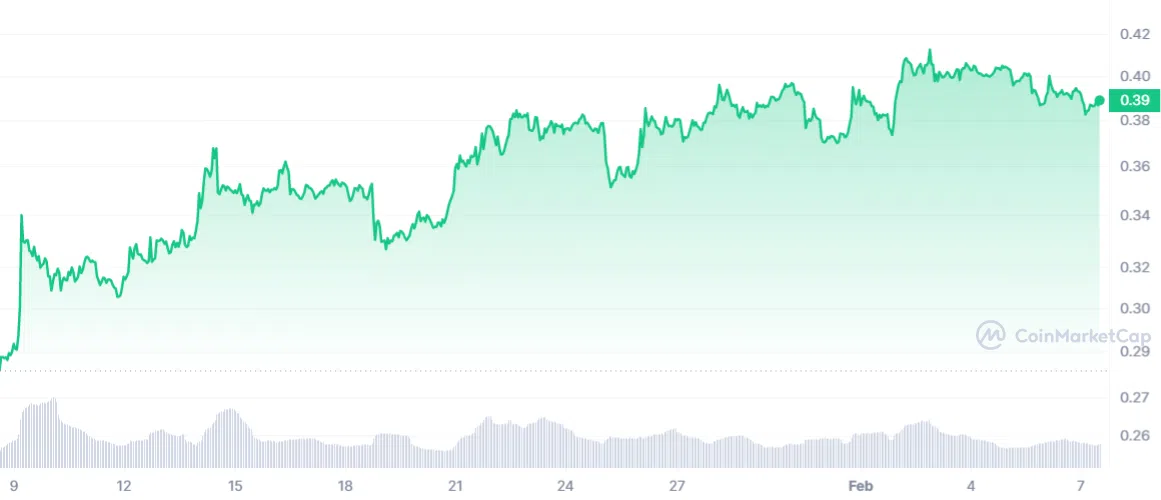 At present, Cardano (ADA) is trading at $0.3888 USD, experiencing a dip of 0.7% in the last 24 hours.
Moreover, the Cardano network was buzzing with activity last Friday as 105 transactions worth over $100,000 took place. A new high since the November 2022 collapse of crypto exchange FTX.
The brand new newsletter with insights, market analysis and daily opportunities.
Let's grow together!
🐳 #Cardano's price is up +65% in 2023, and key shark & whale accumulating has had a lot to do with this. Addresses holding 100K to 100M $ADA now hold the most in their combined wallets since Nov. 8th. Today, $100k+ whale transactions hit a 12-week high. https://t.co/Od5c4Qw0qn pic.twitter.com/LmvmXnMZQe

— Santiment (@santimentfeed) February 4, 2023
Cardano is experiencing a magnificent surge, with its price skyrocketing by +65% in 2023. The reason for this meteoric rise is largely attributed to the accumulation efforts of key sharks and whales. 
Addresses with 100,000 to 100,000,000 ADA are at the top of their game, holding more in their wallets than ever before since November 8, 2022. Today, big spenders with transactions worth $100,000 or more have reached a new height, surpassing previous peaks in the past 12 weeks.
Largest BTC whale of 2023 
Additionally, Santiment reports a massive influx of Bitcoin (BTC) activity on the network, as the king of crypto saw its biggest transaction in four weeks. 
A new wallet received an awe-inspiring $313.1 million worth of Bitcoin in a single, grandiose transfer.
🐳 8 hours ago, the largest #Bitcoin transaction in 4 weeks took place. This brand new whale address went from nothing to suddenly holding ~13,369 $BTC (worth ~$313.1M) after a single transfer. Track this wallet here as prices fluctuate going forward. 👀 https://t.co/Vk7GTw4diT pic.twitter.com/G2IwLP0tpp

— Santiment (@santimentfeed) February 4, 2023
"Most recently, the largest Bitcoin transaction in four weeks took place. This brand new whale address went from nothing to suddenly holding ~13,369 BTC (worth ~$313.1 million) after a single transfer."
The leading cryptocurrency is soaring to new heights, with its value soaring from $16,531 at the start of the year to its current trading price of $23,388, marking a remarkable 40% increase.
Winning altcoins
Furthermore, the report also sheds light on a wave of massive transactions happening across various altcoin networks like Loopring (LRC), Aave (AAVE), dYdX (DYDX), and Curve (CRV).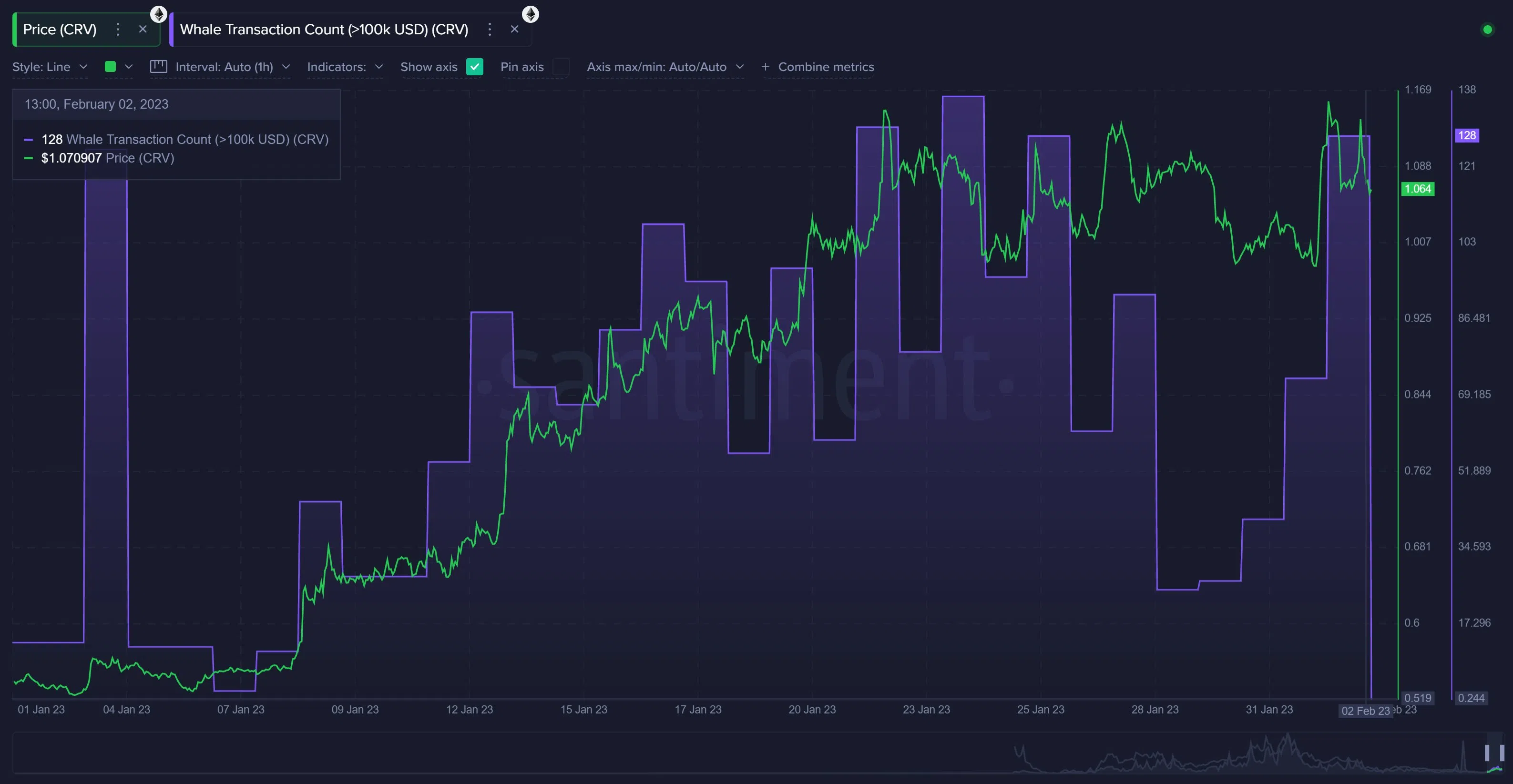 CRV price February 6, 2023.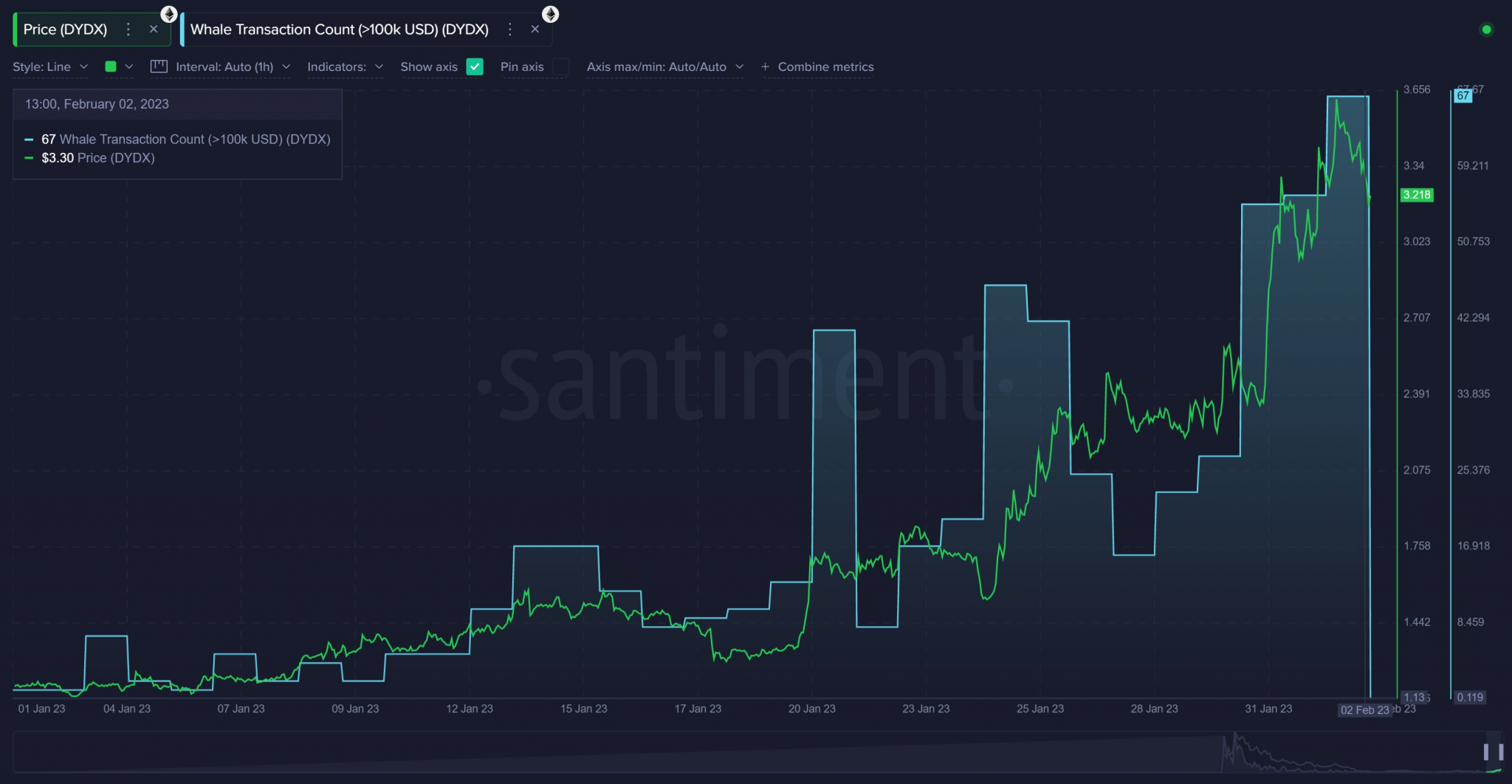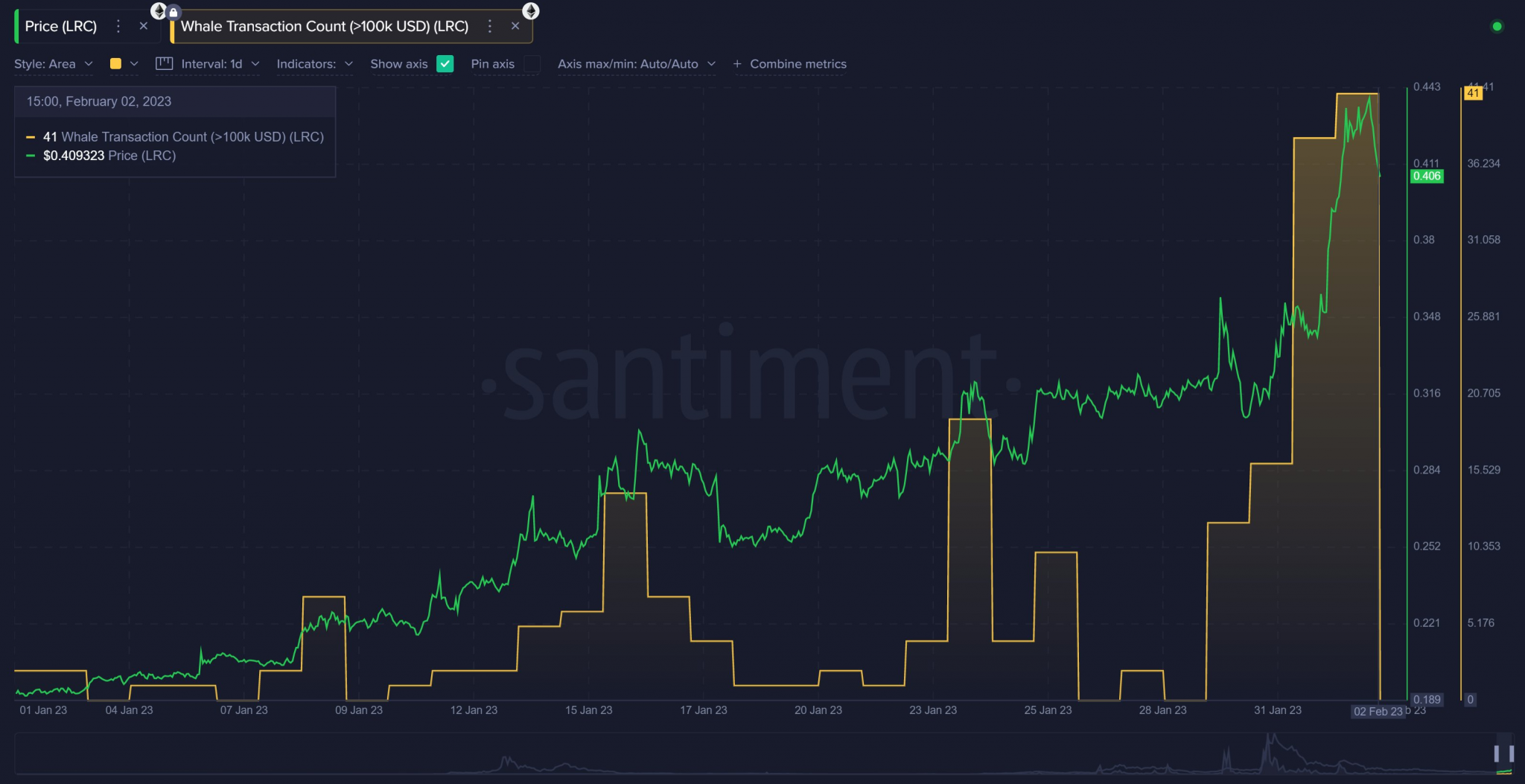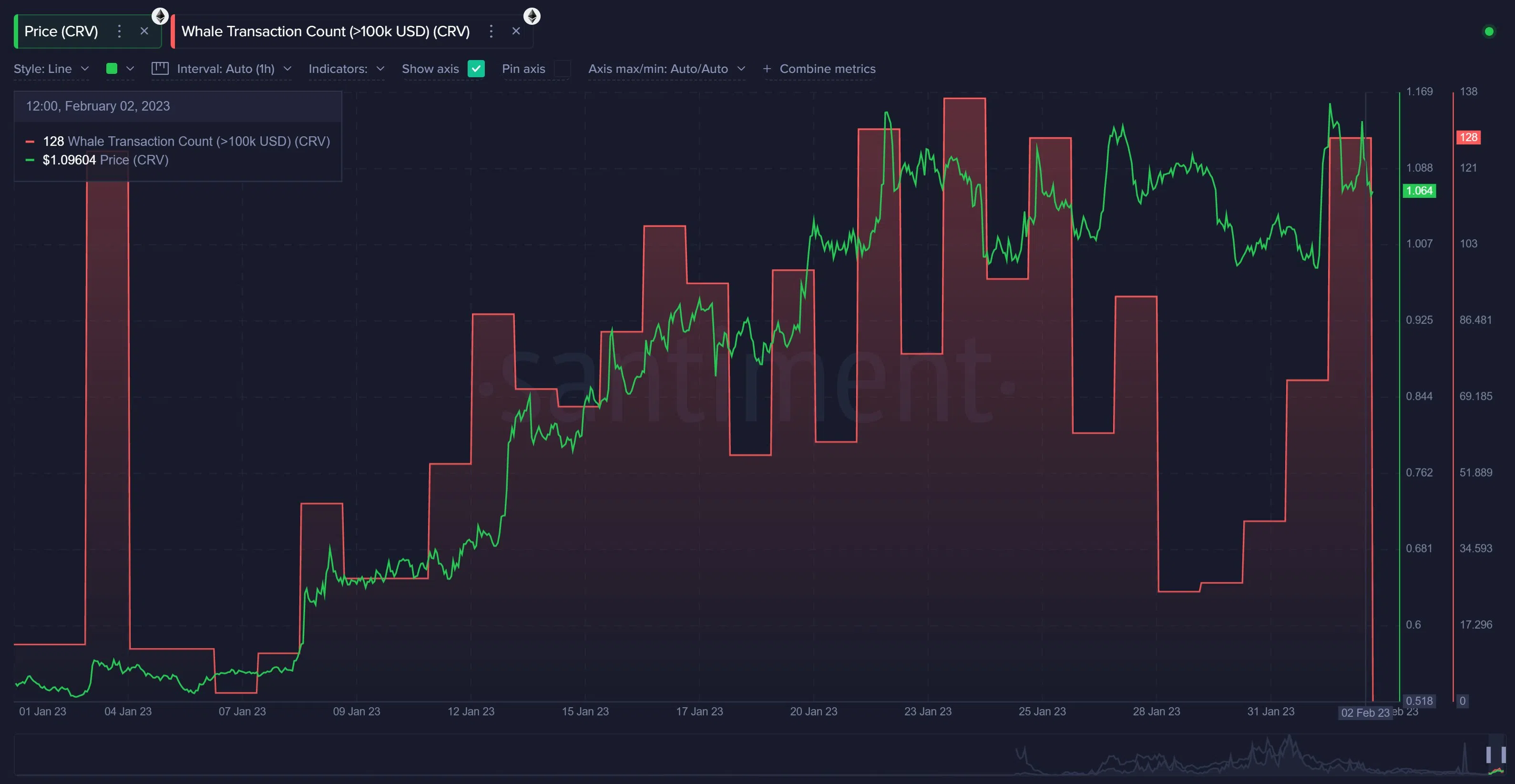 "Big whale transaction numbers are showing up on several altcoin networks today. This doesn't necessarily mean a dump is in progress, but it does indicate that increased volatility is likely"
Curve Finance (CRV) stands tall at $1.09

dYdX boasts a trading price of $3.01

Loopring, LRC, is exchanging hands at a trading price of $0.40

Aave holds a value of $88.70.