Polygon Network, a decentralized protocol that provides fast and cheap transactions on the Ethereum blockchain, continues to gain large partners. .SWOOSH Studio, Nike's home for virtual co-creation, launched on January 25. This Web3 platform is based on Polygon. There was also a hard fork on January 17, which lowered the rate of base fee changes and increased the Polygon network's performance. Should we expect the price of the Polygon cryptocurrency (MATIC)

An Ethereum-based (ERC-20) token, used to govern and secure the Polygon network and to pay network transaction fees. to rise?
Analysts at Santiment, a market analytics platform for over 2,500 cryptocurrencies, shared their outlook. Here are some key takeaways:
Half-bearish sentiments
As a major darling coin of 2021, so similar to Cardano, there was a big trading volume spike in the second week of January before it started to top out and move back down. Transaction volume is low. Daily active addresses continue to decline. MATIC is showing as semi-bearish right now, because there just are not a lot of unique tokens moving around.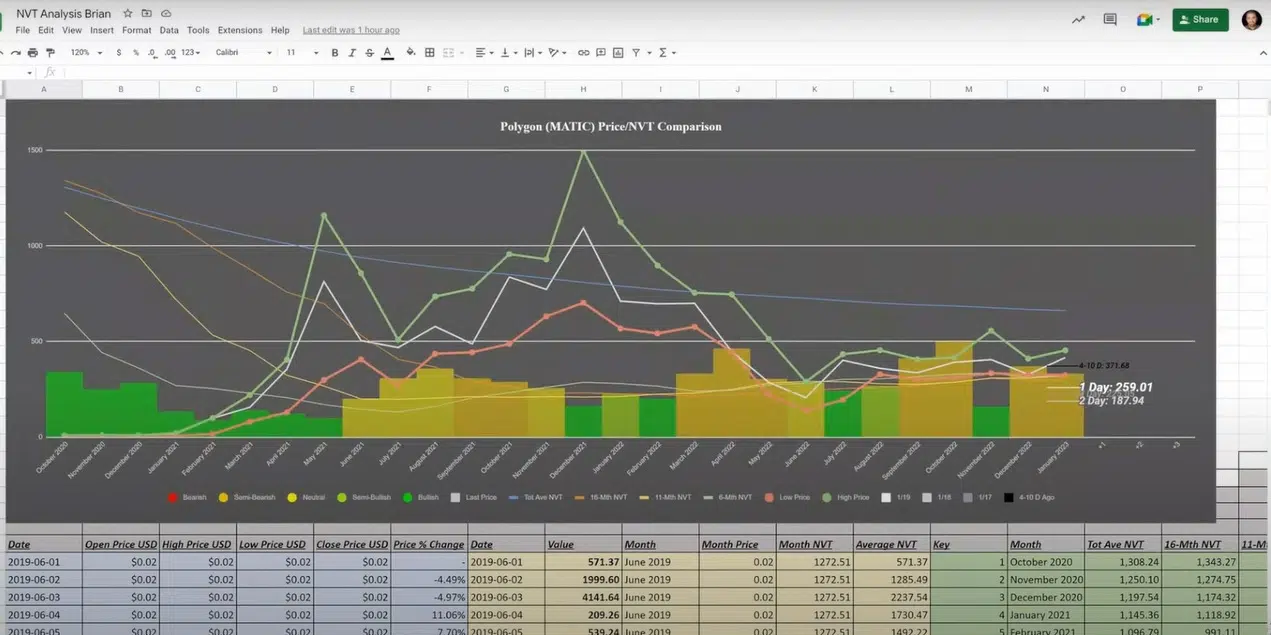 Long-term traders get a small profit
Midterm MVRV (Market-Value-to-Realized-Value) is at about 10%, so it's not in a danger zone, but it's certainly at a higher risk than average 365-day MVRV, which is sitting positive unlike Cardano (it's actually +5%). So, the long-term traders are actually slightly in profit, which makes it slightly riskier than a lot of assets that are still seeing very negative average trading returns for the long term.
The number of whales has increased in the last two weeks
The amount of MATIC held by key whale addresses is moving up (they were at 10.76%, and they're now pretty much at 11%), so they've added about a quarter percent of the supply just in the past couple of weeks. And that's a good sign.
The brand new newsletter with insights, market analysis and daily opportunities.
Let's grow together!
The positive bias has become neutral
Supply and exchanges have actually been moving up a little bit over the past month. That's a slight concern: going from 7.3% on exchanges to 7.9% (is a little bit of a concern). Social volume and dominance are staying very low for MATIC. The weighted sentiment has a little bit of a positive bias, but it has neutralized as of last week. 
Good development activity 
Development activity is looking okay. MATIC is getting about 25 GitHub submissions per day on average, which is one of the better assets out there, so that's a good sign for the long term. With a large capitalization – ranking 10th. One of the best performers over the past couple of years.
With 25 submissions to GitHub per day, Polygon is not in the top 10 most actively developed crypto projects.
GitHub Daily Development Activity:

#1: 789 Decentraland
#2: 705 Polkadot / Kusama
#3: 644 Cardano
#4: 619 Ethereum
#5: 580 Internet Computer
#6: 524 Status
#7: 486 ChainLink
#8: 465 Cosmos
#9: 410 Lisk
#10: 367 Aptos pic.twitter.com/sdWrB6bNnG

— ProofofGitHub (@ProofofGitHub) January 26, 2023
What's new about Polygon (MATIC)?
The recently launched .SWOOSH Studio platform has been in development and beta testing since mid-November 2022. It allows you to create virtual shoes or clothes together with leading Nike designers. The offerings will be available as interactive digital objects. In the future, they can be worn in games, for example.
Last month, the .SWOOSH community voted on their favorite AF1 sneakers to influence the upcoming Our Force 1 sneakers collection. These will be the first pieces of digital art released on .SWOOSH.  
Nike is not Polygon's only prominent client. Here you can see all sponsorship or partnership agreements between Web2 brands and the network: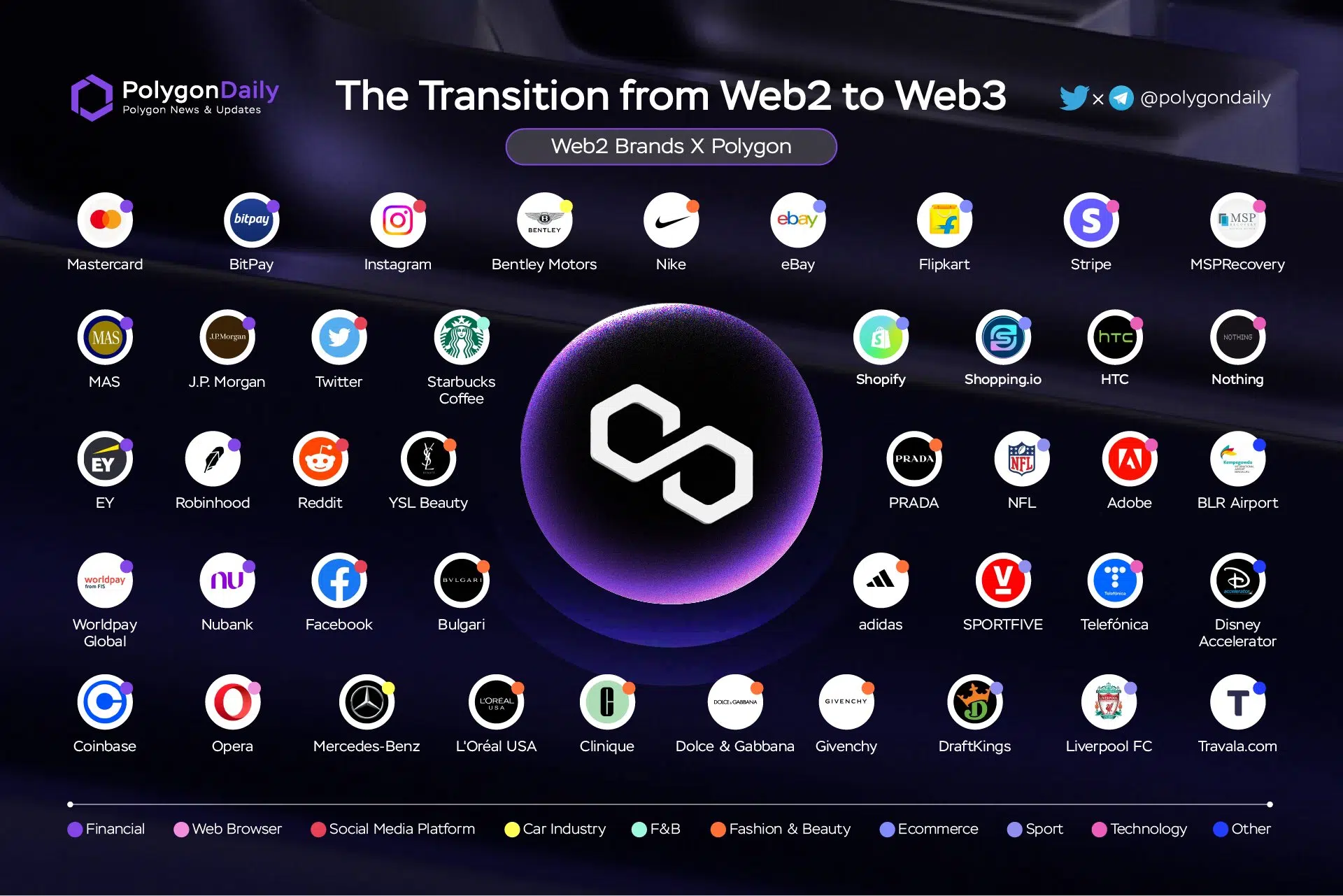 Also planned is the launch of the Ethereum zkEVM scaling solution in the main Ethereum network.
Polygon
(MATIC)

Price
Market Cap