Looking back at a week brimming with significant crypto developments, upcoming token releases, airdrops, and valuable insights the Creators Agency team.
Highlights from the previous week featuring CoinList, Kraken, and Coinbase.

Insights from the Creators Agency team.

Key cryptocurrency market indicators to watch in the upcoming week.

XRP price takeoff.

DOGE's near future.

Taiko's testnet quests.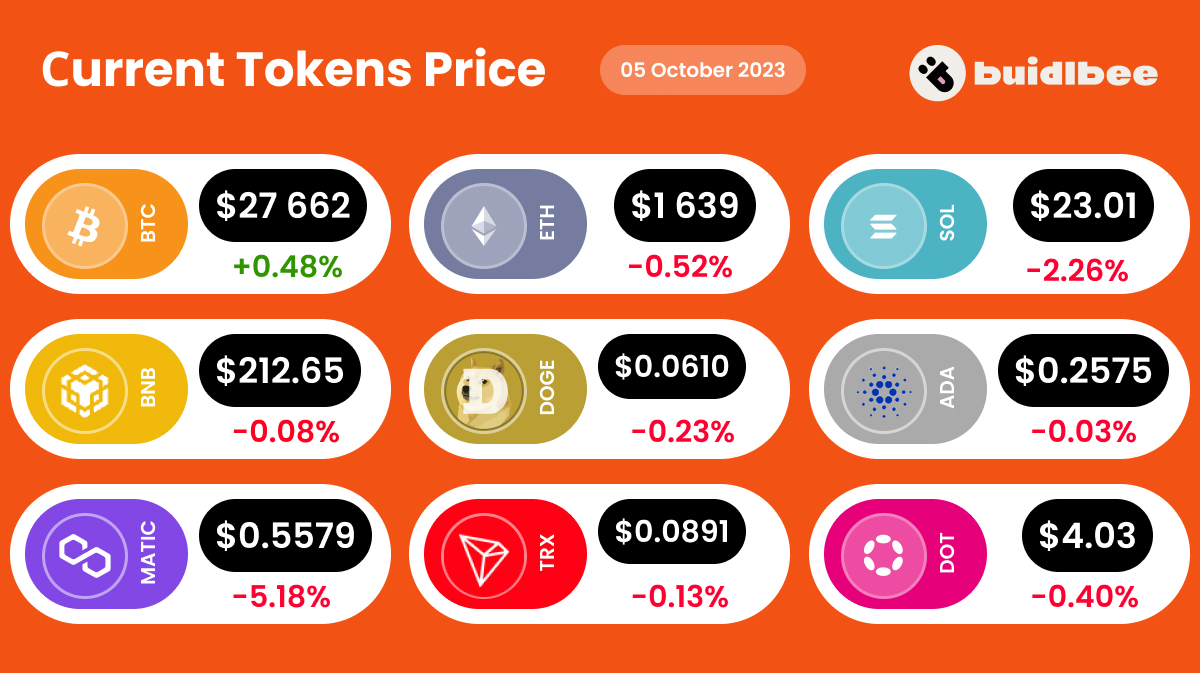 Let's start by examining the hottest events from last week. We've got a lot to cover.
Web3 data network Subsquid is launching an incentivized testnet on CoinList, distributing rewards from a 2% token supply allocation. Participants, both technical and non-technical, can earn tSQD tokens by completing tasks like building squids, testing features, and community engagement. 
The top 4,000 participants will receive SQD rewards at the mainnet launch. Worker node operators will earn rewards based on node count, uptime, and community engagement, with 133 workers getting 100K SQD each. 
The brand new newsletter with insights, market analysis and daily opportunities.
Let's grow together!
This move highlights the increasing importance of Web3 data accessibility, potentially reducing data costs and fostering innovation for Web3 developers in the cryptocurrency market.
Where to hold a crypto quest to attract an audience to the project. Four venues from

Vera Voron
In the dynamic world of web3 gaming, crypto quests have emerged as a potent tool for building a thriving community right from the project's inception. As the CEO of Creators Agency, I'm excited to share some valuable insights and strategies for a successful crypto quest.
Top venues for crypto quests:
Layer3

demands an audit and fee but ensures quality engagement. 

Galxe

provides a straightforward and economical approach, ideal for giveaways. 
Read more on Mirror.
Cryptocurrency exchange Kraken plans to expand into stock and ETF trading through its new division, Kraken Securities. Eligible clients will have access to stocks, cryptocurrencies, and ETFs in their portfolios. Kraken is targeting the US and UK markets but awaits regulatory approvals, including FINRA registration in the US. 
This step narrows the divide between conventional and digital assets, providing a broader array of choices and incorporating cryptocurrencies into the mainstream financial system.
Checklist: How not to lose hundreds of thousands at the launch of a new product (by

Dmytro Voloshyn

)
Launching a new product is nothing short of an art, and I'm here to share some golden insights that can guide you through this journey. As the CMO of Creators Agency, I've had the privilege of witnessing successful product launches, and I'm excited to help you achieve the same level of success while saving valuable time and resources.
🚀 Key Steps to Success:
Collaborate with Business Experts:

Don't go it alone. Partner with individuals who bring business and marketing expertise to the table. This balance between technical know-how and business acumen is a recipe for success.

In-depth Niche Analysis

: Dive deep into market research to understand your target niche thoroughly. This will allow you to refine your product to fit seamlessly and gain acceptance.

Competition and Market Assessment:

Evaluate the competitive landscape and market volume. Identify your unique selling points and potential customer base. Knowing your edge is vital.

Financial Planning:

Prepare a robust financial plan that considers various scenarios and allows for budget adjustments. Being financially prepared is key to weathering uncertainties.

Customer Engagement Pre-Product…
You can find the full article on Mirror or Publish0x.
In a move to enhance overall market efficiency and consolidate liquidity, Coinbase Exchange will remove 80 non-USD trading pairs for select supported assets. Trading on these pairs will be suspended on Coinbase Exchange, Advanced Trade, and Coinbase Prime at approximately 3:30 PM ET on October 16, 2023.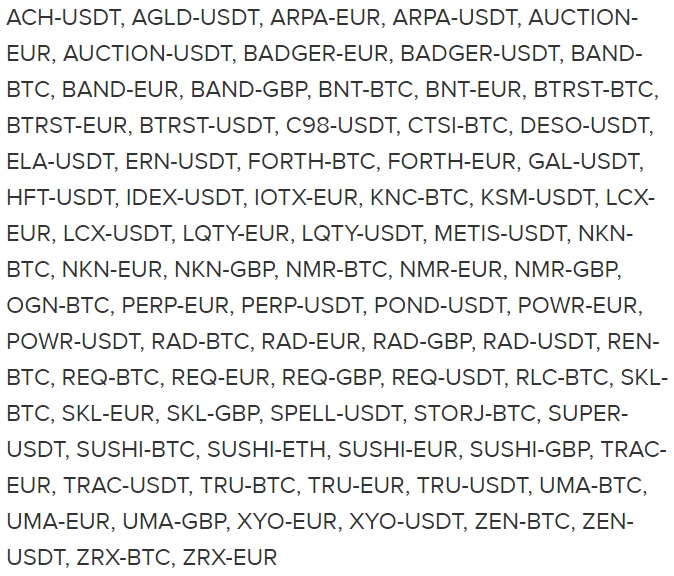 Coinbase.com Advanced Trade users in eligible regions will still have the option to trade these assets within more liquid USD order books by utilizing their USDC balances. Similarly, Coinbase Exchange users can continue trading these assets by opting into USDC unification, allowing them to use their USDC balances for trading in both USD and USDC order books.
It's important to note that these delisted markets represent a negligible portion of Coinbase Exchange's total trading volume.
This decision signifies Coinbase's effort to streamline its platform and enhance market health by focusing on more active and liquid trading pairs, potentially influencing the broader cryptocurrency market landscape.
🔑 Key crypto market highlights (October 5 — October 12)
The upcoming week is full of captivating events you won't want to miss. Here's a carefully selected list of highlights to keep an eye on:
💲 Ideas 
XRP price takeoff
Popular cryptocurrency analyst Dark Defender predicts a significant 32% surge in XRP price in the upcoming week, with a target of $0.66. This bullish forecast stems from XRP's recent price action, which resembles a mid-July breakout.
Dark Defender highlights the crucial Fibonacci level of $0.6649 as the target, a figure derived from the Fibonacci sequence—a mathematical pattern observed in nature and finance. If this prediction holds, XRP, currently trading at $0.50, could witness substantial gains.
At the time of writing, the asset is trading at $0.5232.
DOGE's next stop is…
According to the technical analysis of a trader known as vf_investment, DOGE is poised for a significant rise soon. The asset is currently in the accumulation phase. The trader plans to open a position if the price retests $0.052.
Should the price continue its upward trajectory and breach the trend line, another long position could be opened. In this optimistic scenario, the token could potentially soar above $0.1035.

*Any technical analysis in the long run cannot accurately predict the movement because now is a very tough market and the news can swing currencies in all directions
Taiko's new testnet quests
Taiko has unveiled new quests in the fifth phase of their testnet. Having already secured $22 million in a Seed round, the project is on a robust growth trajectory. The momentum is set to continue, especially with the earlier announcement of the ecosystem token, $TKO.
Should there be a drop, those who have completed the quests are likely to claim it. We're here to guide you on how to participate.
Here are the steps:
Go to

Galxe

and connect your wallet.

Join the

Discord

and complete verification (you need to obtain the "Human" role).

Open the

video

, set it as your background for a few minutes, and receive a Mystery Box for it.

Join the

Mintpad Discord

and follow on

Twitter

.

Go to

Mintpad

, click on "Sign Up," and create an account.

Connect your wallet to the account.
Quiz Answers:
A Concise Dive into Taiko questions — C, B, C, D, C.

Cross-chain communication exploration questions — C, B, B, D, C.
Earned points can be claimed through Galxe after some time. Good luck.