In a conversation with Mask Network founder Suji Yan at the NFT Taipei conference in Japan, Vitalik Buterin assured that zk-STARK is an extremely powerful privacy and security technology. He said that in a couple of years this technology would become as important as blockchain itself.
How to solve blockchain's problems?
The co-founder of Ethereum believes that the zk-STARK zero-disclosure proof protocol is extremely promising and will be as important as blockchain in 10 years. 
According to him, the zk-STARK protocol can solve blockchain's problems in scaling and privacy. Thus, zk-STARK closes two blockchain bottlenecks; their combination will lead to synergies for the crypto industry.
5⃣https://t.co/6Q45F47TZ1@StarkWareLtd

"ZK-STARK, as a zero-knowledge proof system, can provide a user with complete privacy, not only from other users, but also from the Operator."

— Gaurang (GT) (@gaurangtorvekar) December 15, 2022
The brand new newsletter with insights, market analysis and daily opportunities.
Let's grow together!
The use of this protocol for transaction privacy will vary depending on how it is implemented in a particular blockchain, the Ethereum founder believes. As for the scalability of the blockchain, it's more certain. The developers continue to improve the zk-EVM technology. This second-tier transaction verification solution can make Ethereum faster and more scalable, while the alternative Optimistic Rollup solution for network scaling also looks very promising.
#Ethereum inventor, Vitalik Buterin says zk-STARK to become as useful as the #blockchain in the next 10-20 years; anticipating that in 2025, the public will need #crypto and non-financial blockchain applications, through the onchain dapp, not #Binance account.

— Dr. Melchiz B. (@CryptoBlockMeta) December 16, 2022
Why is zk-STARK so important?
One of the rules of digital security is that the smaller your digital footprint, the better. But websites, apps, companies, and governments seek to collect as much personal information about people as possible. As we move into the digital world and Big Data tools improve, this surveillance of personal data is becoming ubiquitous.
The crypto world is very attentive to this problem and has tried to solve it with a zero-knowledge proof algorithm — zero-knowledge proof. One of the latest and brightest solutions in this product category is zk-STARK.
Around 3-6M transactions/week are processed on StarkNet (more than $BTC some weeks!) 😱

Using ZK-STARK technology, $ETH could surpass the txn speeds of @Visa within just a few months

Here's how @StarkWareLtd founders @EliBenSasson & @ukolodny plan to level up Ethereum scaling👇

— The Defiant (@DefiantNews) October 8, 2022
The zk-STARK protocol was created as an alternative version of zk-SNARK and is considered a faster and cheaper implementation. More importantly, zk-STARK requires no initial trusted setup at all. In other words, zk-STARK is a more advanced version of the popular zk-SNARK privacy protocol.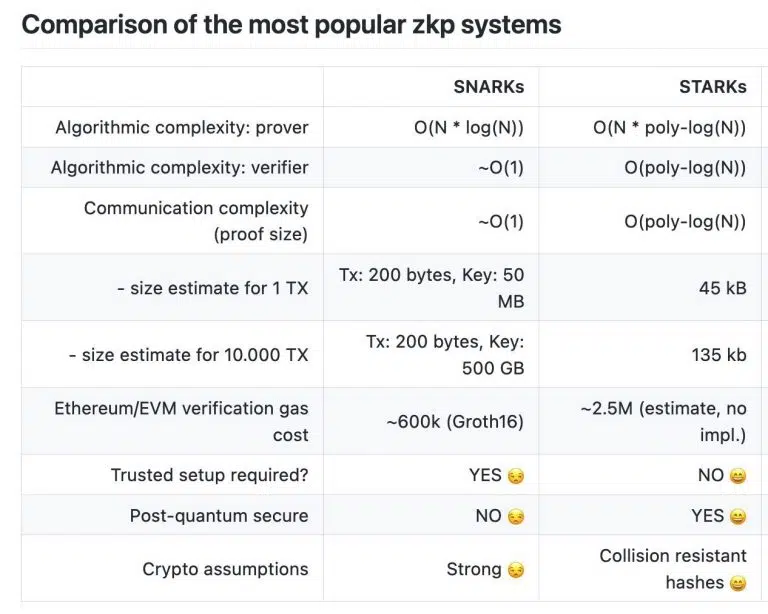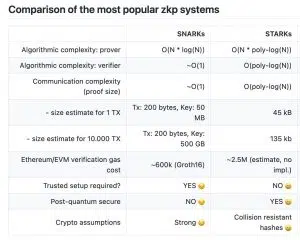 In the cryptocurrency world specifically, both of these protocols have enormous growth potential and could be the innovation that takes the use of blockchain to new heights.
Polygon launches a zk-STARK scaling solution for DApp deployment https://t.co/y3gjvE6Oen #Cryptocurrencies #Polygon #MATIC #Ethereum pic.twitter.com/knWWEuFqhi

— bit.trail (@roccodallas) November 16, 2021
How can I make money on this?
zk-SNARK is already used in a number of coins, one of which is Zcash (ZEC). So if you believe in this direction of development — you can invest in so-called privacy coins that use zk-SNARK or similar technologies.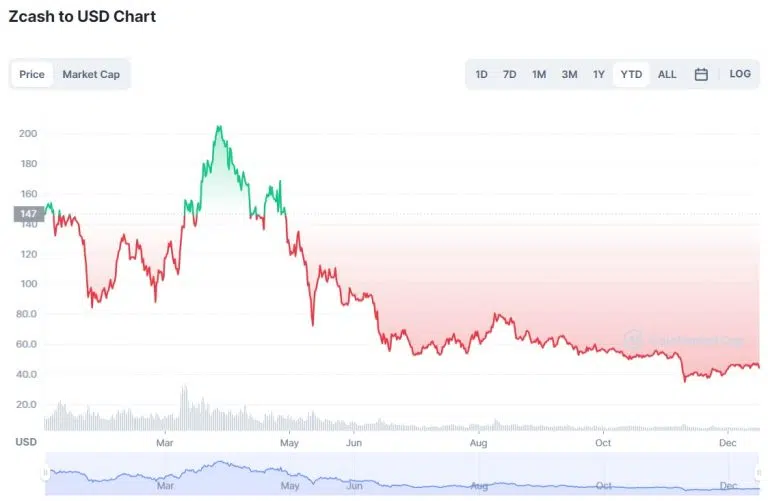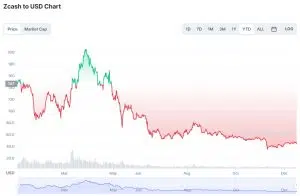 Despite the popularity and the demand for this direction among the crypto community, you need to understand that the governments of different countries and their regulators do not like privacy coins very much, creating various legislative barriers for them. In particular, under the pressure of regulators, Zcash and Monero were delisted from several major exchanges at once, which naturally had an adverse effect on their prices. Despite this, the demand for such technologies is growing, but it is not clear who will win in such a confrontation.