As usual, we have collected all the most important news from yesterday. Our daily digests keep you up to date with the crypto world.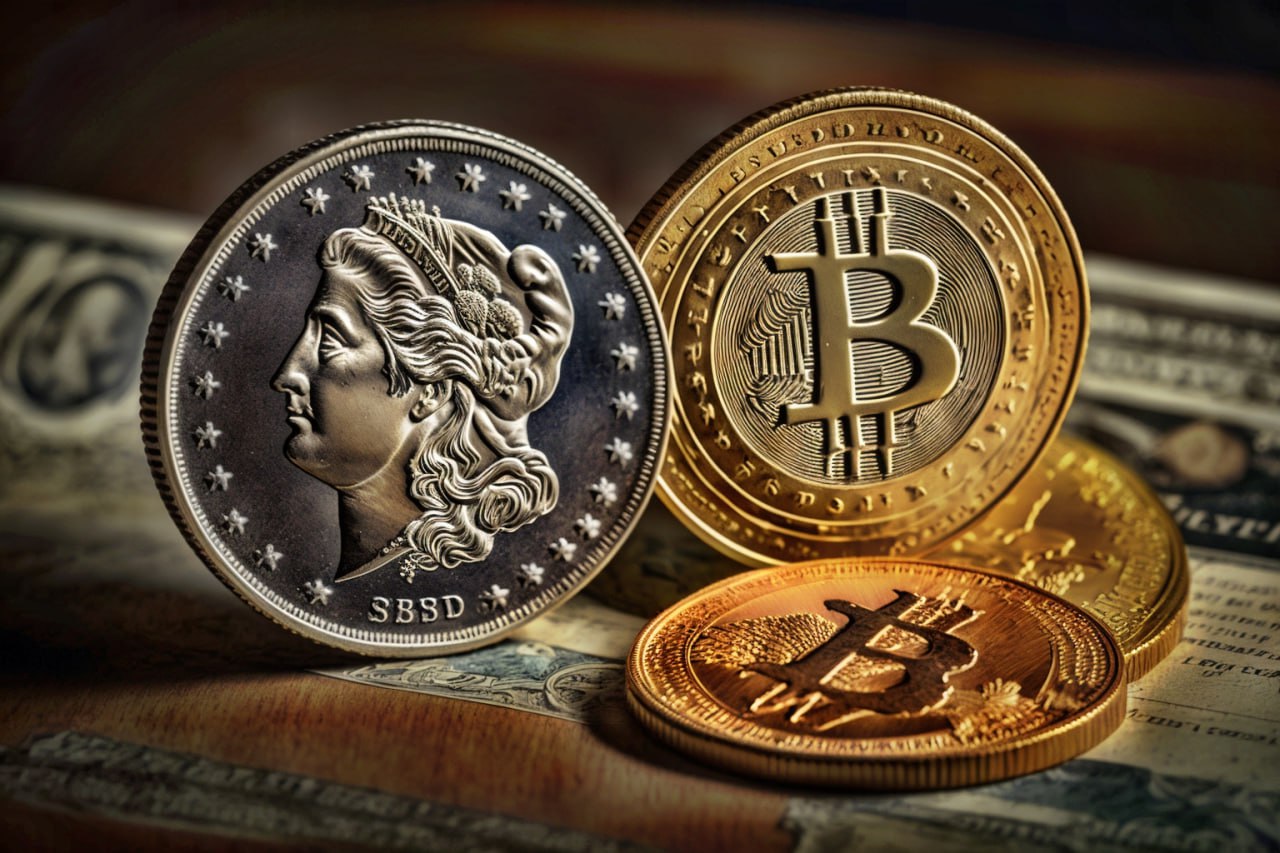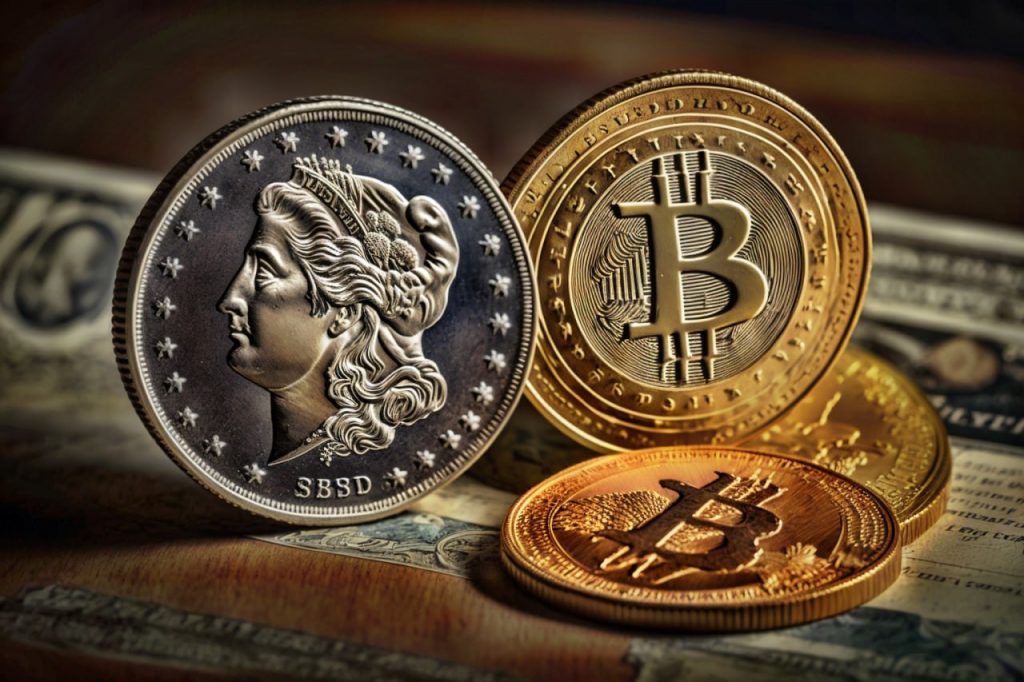 Halving on the example of Litecoin and Bitcoin
There are always a lot of speculators' hopes associated with halving, but as a recent example has shown, it has not had a positive impact on the Litecoin rate. Let's try to understand what's going on.
So, LTC has gone up by about 3% in the last few days after halving in early August. The reward for mining a block on this blockchain has dropped from 12.5 to 6.25 LTC. According to IntoTheBlock, the number of active addresses on the blockchain has doubled since the previous halving in 2019.
The brand new newsletter with insights, market analysis and daily opportunities.
Let's grow together!
And here are the first statistics a couple days after the halving, showing two negative consequences:
The value of conducted transactions changed almost six times in the last 24 hours.

The hashrate of the Litecoin network fell to its lowest value this year. This means that nodes are hastily leaving this network after the drop in reward.
Looking at these facts, it is clear that halving has worked as a negative factor for Litecoin (at least looking at the first results). The situation was worsened not only by the exodus of miners but also by the massive sell-off of LTC by disappointed speculators.
If we compare it with a similar chart of changes in BTC mining fees, we can see that Bitcoin halvings worked differently on this network. The current resistance at $1.3/Exahash proves once again that the Bitcoin rate never falls below the cost of its mining.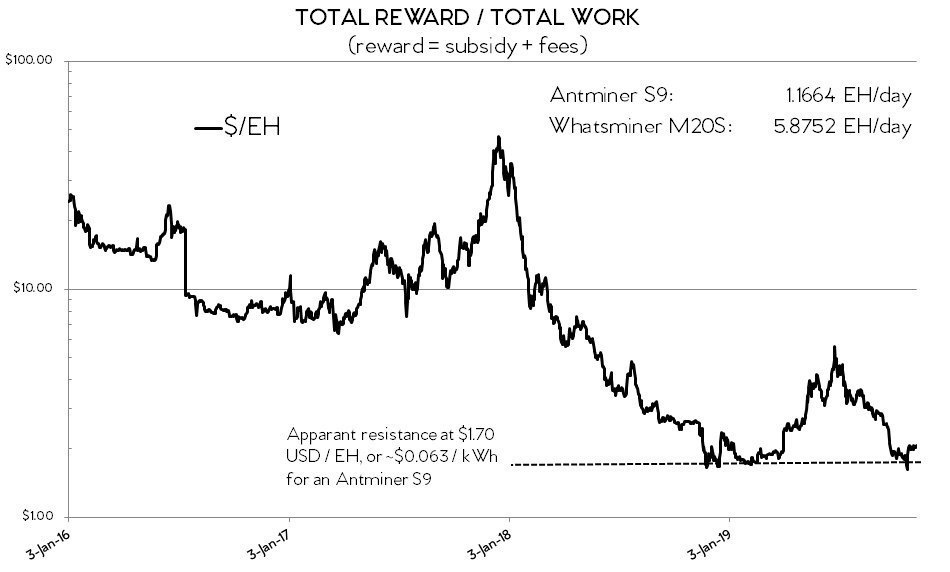 Ratio of difficulty to reward in the Bitcoin network
This chart makes us hope that after the halving procedure in mid-2024, the rate of BTC will have to rise significantly (this is a historical pattern) to adapt to the cost of mining. Speaking roughly, this is at least the $50k level. In the case of Litecoin, the opposite happened — to equilibrate the balance between costs and revenues, the weakest (or least motivated) players left the network as the declining market could no longer feed all.
Which asset has the maximum entry flow?
The headline question is an important one because big $$$ is the fairest bet in the market. According to data from CoinSharesCo in early August, the largest inflow of institutional dollars was into Solana. This asset holds the record against all the others. It is clear that from the market leaders, BTC and ETH, money was leaving in the current month.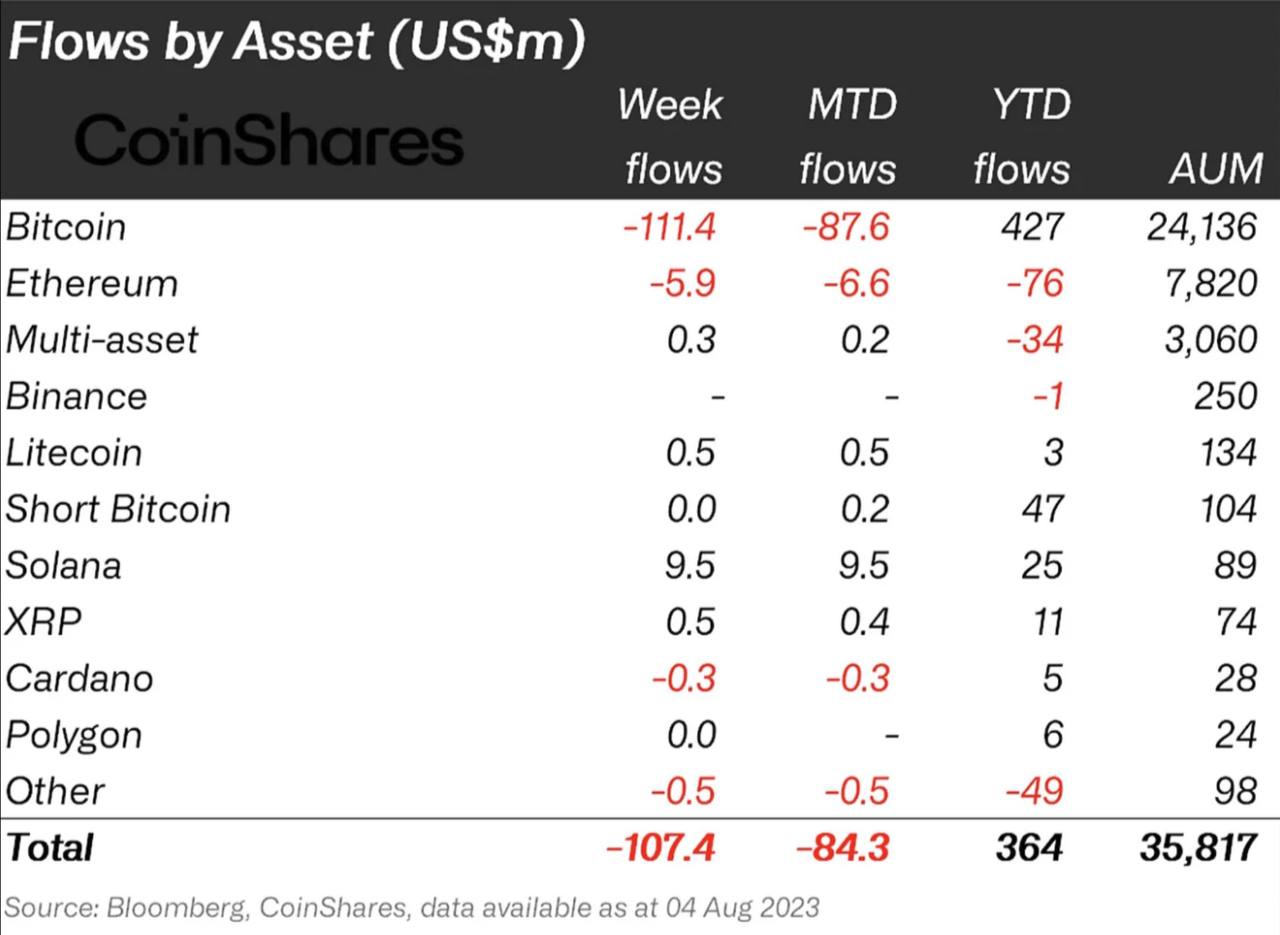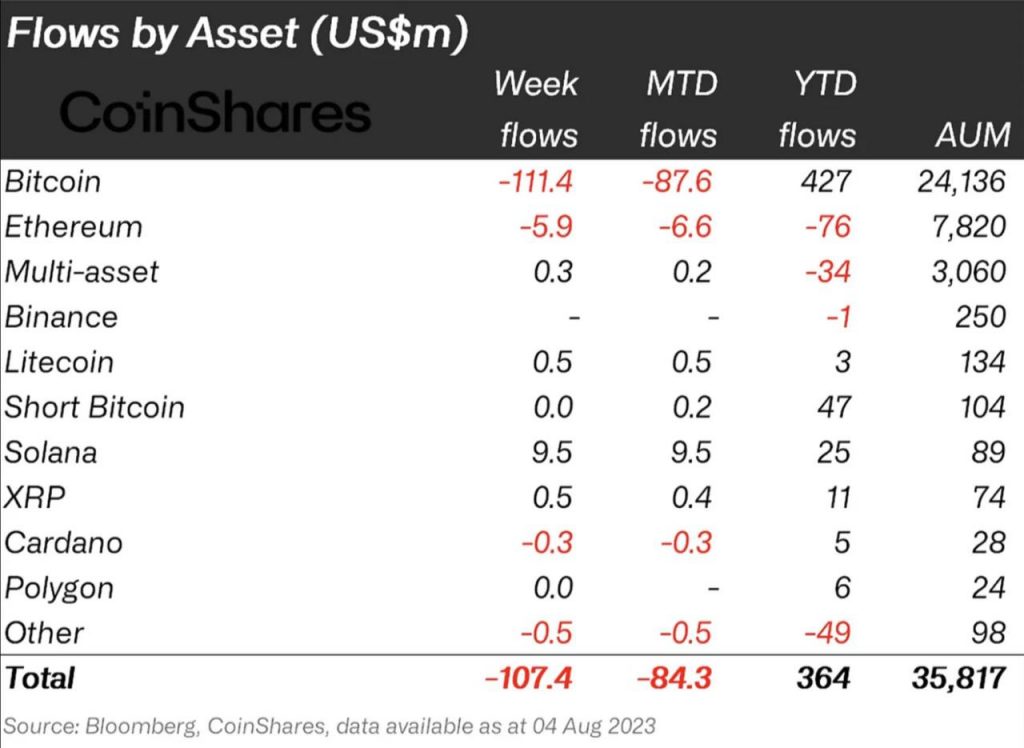 Dynamics of financial flows in crypto in early August
As you can see on the chart, the SOL rate correlates perfectly with the data from financial flows monitoring, showing +9% for the last week. We have to admit that this month, Solana is a real magnet for big $$$.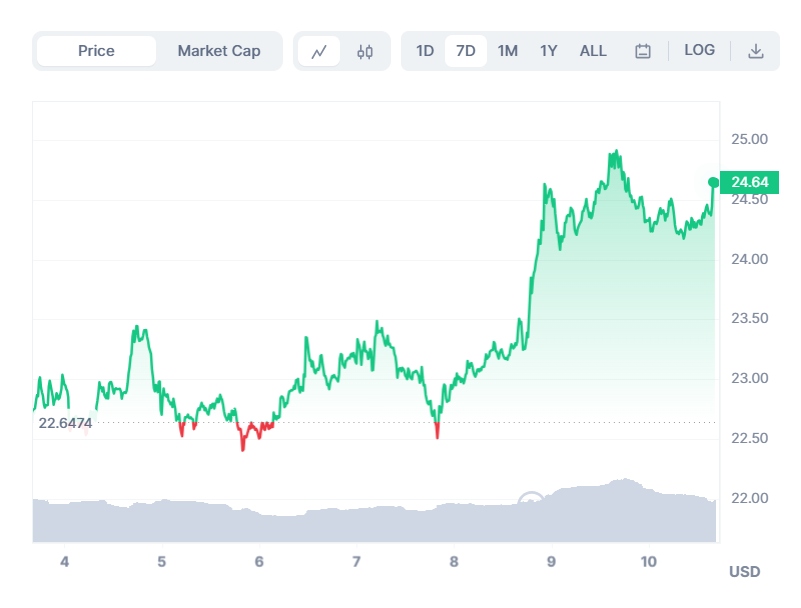 Solana rate growth for the first half of August