Sami Syed came to the blockchain space with a background in Computer Science, which he studied at the University of Applied Science in Switzerland. Now he is a founder of Squirrel Degens — an NFT project that integrates into a startup for booking hotels. This platform, NFT collection, and token will be launched this year.
In an interview with buidlbee, Sami compares the dot-com boom and crash with the current crypto winter and explains why you should consider travel industry crypto projects for investing.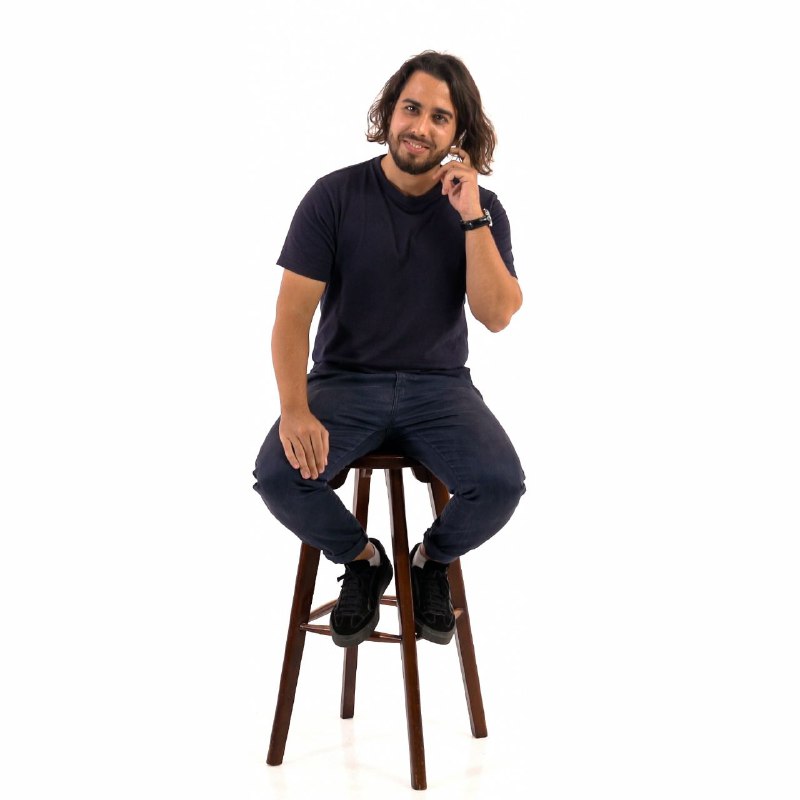 "There were many speculative startups during the dot-com boom. In the long run, all those died"
Most NFTs are speculative and have no value behind them. And though I don't like that approach and we try to create a much more valuable product, with speculative projects, it is hard to compete. People want to earn [money], so they invest in them. That's how the market works, and that's okay.
If you go back to the history of the internet, you will see there were many speculative startups during the dot-com boom

stock market bubble in the late 1990s related to the internet adoption — as well as many investors in them. In the long run, however, all those startups died.
Those who survived — like Google, Amazon, Yahoo, and YouTube — have one thing in common: they're purely customer-centric.
Once I saw an interview with Jeff Bezos, who said about Amazon in those days: "I looked at the stocks, and they went down, but I looked at the company metrics, and they went up." I guess it's about that: long-term profit goals, both for investors and founders. Providing value and building sustainable business models.
Continuing comparisons, the current NFT crisis is the same one we had at dot-com. Back then, it was the stocks. Now it's NFTs. Back then, it was the news spreading random stock tickers, and now we have crypto bloggers and influencers.
What will be next?
I feel that this NFT crypto winter is actually a transformation of the industry. More and more companies, especially behind the scenes, are building on Web3. And I'm sure that in 10 years, nobody will talk about Web3. Because it'll just be the internet.
As for 2023, I do hope that more people realize what they can really do with NFTs in terms of integrating [them] into business cases, but I'm not sure this is a quick process.
Though I do think crypto coin winter has partly had a good effect on the NFT industry. After all, as long as Ethereum was at its peak, everyone was falling for hype projects, and they didn't care if they got extra value — and there were more hype projects because of that.
Now, there is a lull in the NFT market compared to 1-2 years ago, but the projects are better and of higher quality.
On the other hand, it became harder to convince people that the project is worth investing in. On the contrary, it has become unfashionable to say that you are an NFT project. We are an NFT project, but our primary goal is to emphasize our business model and sustainability.
We need some Web2 standard features in Web3 products
As an NFT project founder, I am convinced that the most important thing is not dividing the market on Web2 and Web3. You have to differentiate yourself in both.
That's how we build our product. The problem we solve is not the problem of blockchain but a problem of a common user. If a user wants to book a hotel after midnight with Booking or any other platform, they can do it only for the next night and not the same night. We want to change it with our application.
All big Web2 platforms like Booking are our competitors. We differentiate ourselves primarily through our late-night and after-midnight booking use case. Still, we also integrate blockchain into our app, which makes us a Web3 company and allows us to provide more customer benefits.
What for [do] we use blockchain at our platform:
Payments.

We include a target audience that wants to pay with crypto.

User IDs.

Regarding NFTs, we are planning to distribute the NFTs as user IDs. So every user on our platform will have an NFT. And on that NFT, they have attached data to it.
Also, as a user and NFT owner, you are subscribed to a loyalty program. And because it is an NFT and you own it — not us — you can also trade it and give those benefits to someone else.
Users can buy an NFT before using the platform to get benefits or additional features. For example, besides Squirell Degens, we have been running a marketing agency for three years. Every new buyer of NFT who stakes it for 30 days gets access to our exclusive business platform with helpful information and documents for business people.
For those who are not crypto native, we offer our platform itself. Our goal is that everyone will be able to use our platform without actually knowing that there is an NFT in the backend. That's how loyalty systems based on NFTs should work in the future for big brands around the world. 
Also, we decided to add an affiliate program for our NFT sale coming up on the 5th of February 2023 because word of mouth is a significant part of marketing behind an NFT. Normally you, as an investor, see a project and tell your crypto friends about it. But you are getting nothing out of it: the only ones profiting are the project founders.
An affiliate system solves that problem. You can make your profile on our affiliate site, connect your wallet, get a unique link and share it with your friends. Once someone mints an NFT, you will get a share of the sales you brought to us.
That's a standard system in Web2, but I haven't seen any NFT project offering it. But I think every NFT project should use it.
"I see many areas where blockchain could significantly improve the user experience but is not yet doing so"
I am not a trader; I am more of a "let's invest and then just wait" kind of investor. I believe in this technology, and because of that, I'm putting funds into it. I check my portfolio once [every six months] or so.
My technical background helps me choose what to buy. I studied Computer Science at the University of Applied Science in Switzerland, and now I can understand faster and better what is innovative and what is not, and [I can] see the perspective of some projects. 
Unfortunately, I also see many areas where blockchain could significantly improve the user experience but is not yet doing so. The travel industry is just one of those.
A short example: there are many transactions, from buying a plane ticket to booking a hotel. And all of these transactions involve your documents and personal data, and all of these transactions are regulated by banks. So in the context of cybersecurity, blockchain, as a decentralized system without intermediaries, would work much better here.
And while the Web3 era in the travel industry has yet to be seen, there are already a few projects here that I like:
Chain4Travel

, a Swiss startup building a Layer 1 blockchain for the travel industry;

Travala

, an online travel agency that also accepts crypto payments;

or

Hang

, which is developing a SaaS product that offers Web3-powered membership and loyalty programs.
I do hope [that] in the future, we will see more interesting and useful projects in the industry.