QTUM ranked first on CoinMarketCap in engagement growth from late December 2022 to early January 2023. This demonstrates the possibility of its continued growth despite the recent setbacks experienced by all crypto markets.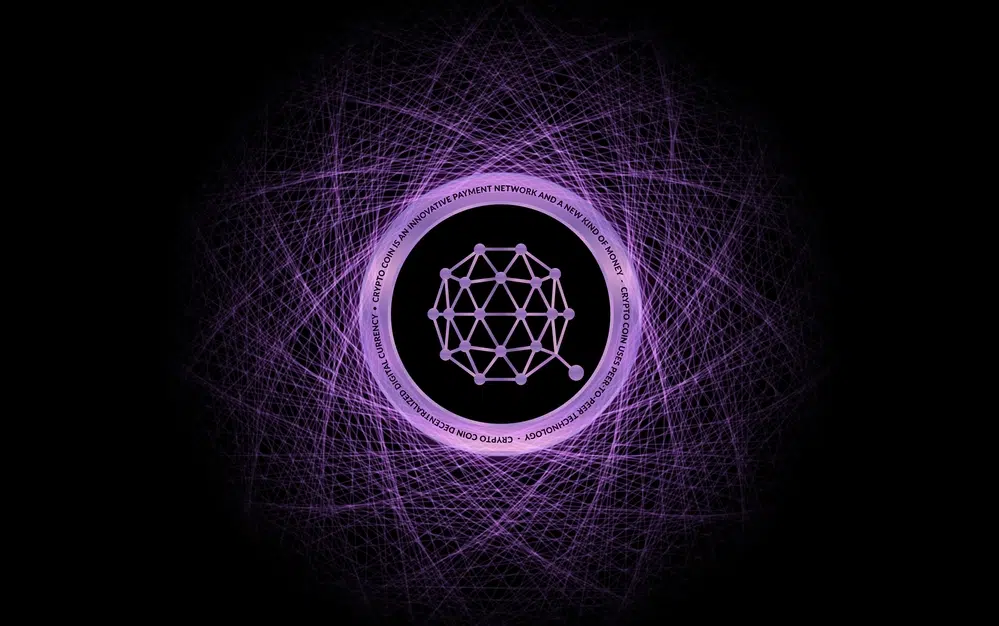 But how will this engagement and the coin's innovative feature affect its price this year, in 2023, and in the future?
This article will predict the price of the QTUM coin from 2023 to 2030. But first, let's discuss the QTUM coin overview.
The brand new newsletter with insights, market analysis and daily opportunities.
Let's grow together!
Quantum (QTUM) coin overview
QTUM (Quantum) is a blockchain-based cryptocurrency that was introduced in 2017. Its goal is to increase the accessibility of decentralized applications (dApps) and smart contracts.
Qtum
(QTUM)

Price
Market Cap
QTUM coin combines Ethereum's smart contract features with Bitcoin's UTXO accounting system, which calculates the amount of digital currency left after a cryptocurrency transaction is completed. This is done using Account Abstraction Layer technology, which enables Qtum to benefit from Ethereum and Bitcoin updates. Qtum employs a well-defined Proof of Stake (POS) consensus mechanism to prevent unwanted contract attacks. The rewards are divided among several successful validators and are delayed for 500 blocks.
Qtum is distinguished by its ability to change decentralized parameters. Several smart contracts that regulate gas prices, block size, and other critical functions are available to the Qtum community.

The QTUM coin blockchain is a valuable environment for developers due to its combination of security, functionality, and efficiency.

The QTUM cryptocurrency's utility is what gives it its value. Tokens are in high demand among developers because they must run smart contracts and pay fees for QRC-20 transactions.

The QTUM cryptocurrency is used to pay network administration fees, and the newly created QTUM distribution is asset-based.

The Qtum blockchain is a valuable environment for developers due to its combination of security, functionality, and efficiency.

The QTUM cryptocurrency is required for the Qtum network's upkeep and operation and can be used to own, spend, transfer, or participate.
As a result, payment for contract execution on the Qtum blockchain is the primary use case for QTUM. Additionally, owning and staking QTUM allows users to vote for network upgrades, with each vote proportional to the amount of QTUM cryptocurrency received.
Despite the fact that the initial QTUM supply is limited to 100 million, the protocol allows for the creation of new tokens at a rate of four QTUM per block. QTUM, like Bitcoin, has a finite supply, with the number of QTUM generated in each block halving every four years.
The Qtum coin has a devoted fan base, thanks partly to Qtum's Decentralized Governance Protocol (DGP). This enables the community to quickly propose, vote on, and implement updates.
Qtum has also set aside $1 million for community development and DeFi incentive programs. This clearly shows the project's dedication to its users and the developer community.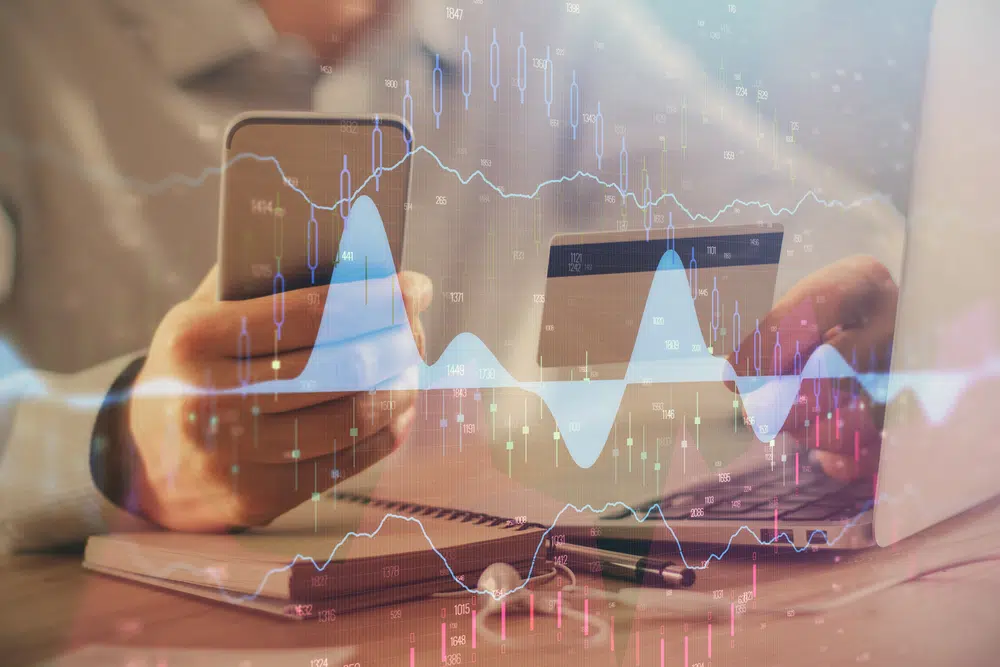 It combines a proposed hybrid consensus mechanism and cutting-edge technology. Through the Qtum staking facility and the Qtum wallet, Qtum and the QTUM token provide innovative solutions for modern cryptocurrency users.
The price and prediction of any cryptocurrency is a complex process, and Qtum is no exception; however, the price of any cryptocurrency is determined by a number of factors. The community of users and traders is an important factor; it is a price determinant.
As mentioned above, the Qtum has a great community, which has significantly influenced the price of the coin, which will continue in the future.
Here is what Qtum looks like today. 
| | |
| --- | --- |
| Cryptocurrency | Qtum |
| Ticker Symbol | QTUM |
| Price | $2.84 |
| Price Change 24H | +0.93% |
| Price Change 7D | +7.82% |
| Market Cap | $296,998,420 |
| Circulating Supply | 104,500,243 QTUM |
| Trading Volume | $41,540,924 |
| All-Time High | $106.88 |
| All Time Low | $0.77 |
| Qtum ROI | +500.22 |
Quantum

(QTUM) past price analysis
As for previous predictions for Qtum, the cryptocurrency, like many other digital currencies, has had its fair share of ups and downs.
Qtum saw a rapid appreciation in value early on in its launch, reaching over $100 in January 2018. However, this led to a decline in the cryptocurrency market, and the value of Qtum fell along with other coins.
In May 2017, QTUM was listed on an exchange; this was the first time, and it was valued at $4.65. By November of that year, the asset was trading in the $10–13 range. Qtum topped $13 on December 13 and rose to $62.7 in January 2018. Qtum's promotion coincided with its participation in BlockShow Asia in November.
Before this event, the QTUM coin was undervalued. From January to March 2018, the price of Qtum continued to rise, reaching its all-time high of $100 in February 2018.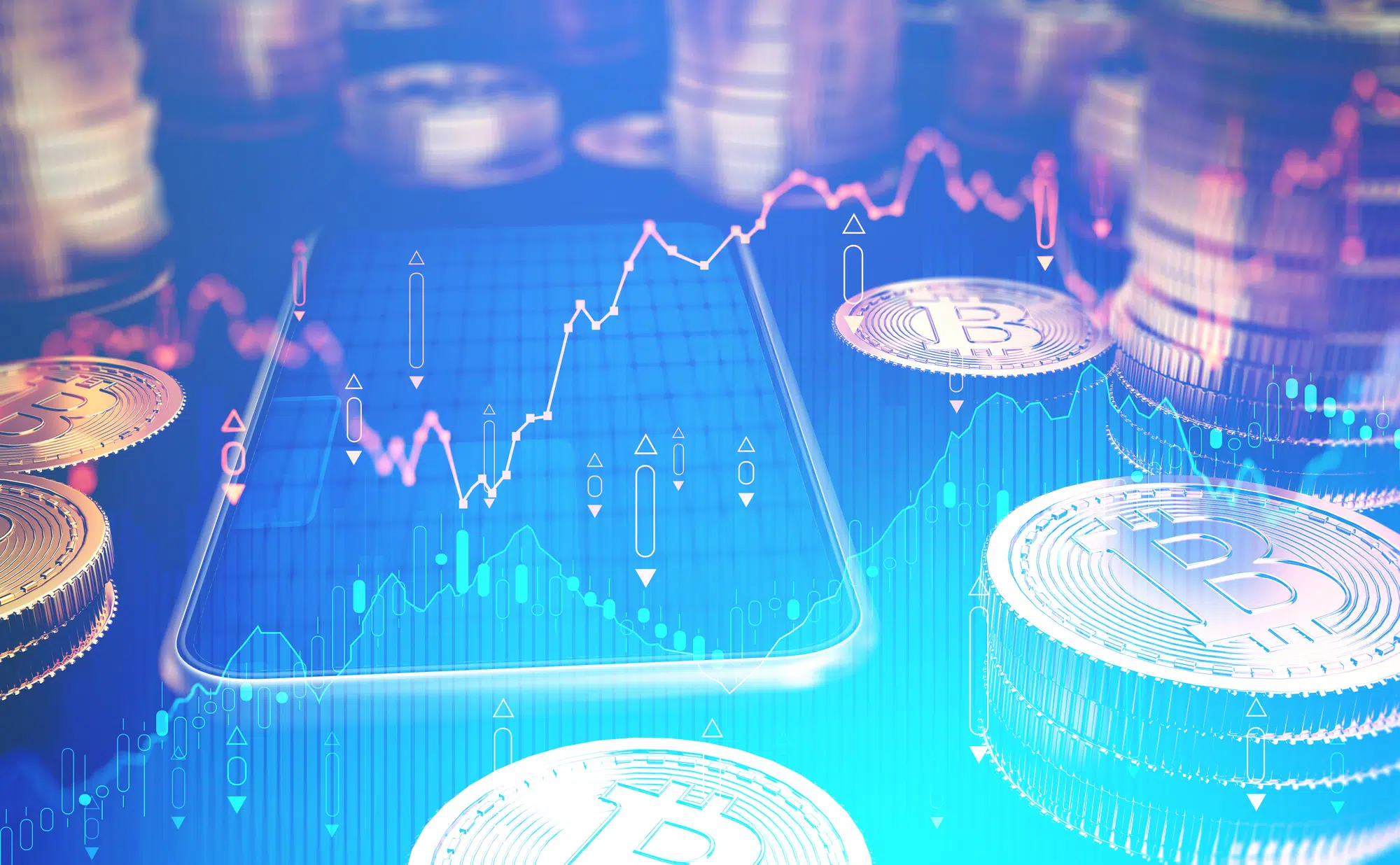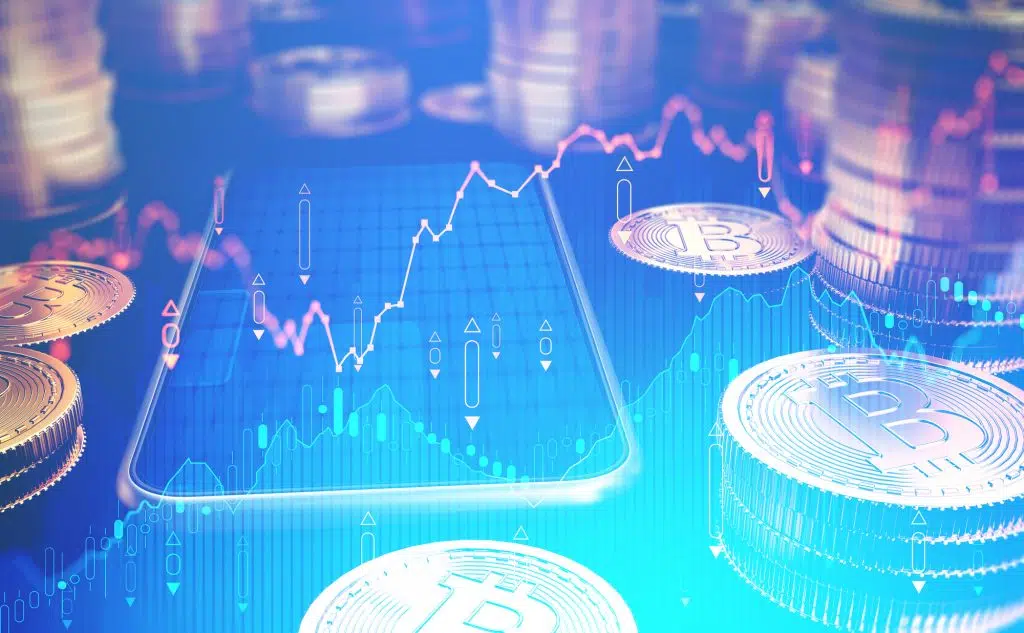 However, there was a massive bear market that had never happened before that reduced the price, as mentioned earlier, along with several other coins.
It will need about 3479.2% to get back to that point as the coin dropped to $4.3 in September.
Qtum started being evaluated in February 2021 and has remained relatively stable with minor corrections.
At the beginning of 2019, the price of QTUM fell slightly, reaching $1.70 on February 4. Buyers then supported the price level and reversed the uptrend, pushing QTUM to $3.70 on April 7.
After falling to $2.20 on April 22, it rose to $6.90 on June 26. However, a rally around $5–6 led to a breakout. Looking at the QTUM 2020 price prediction, we can conclude that the asset performed better than in 2019.
QTUM started 2020 on a positive note, doubling in price from $1.50 to $3 on February 15, 2020. As all markets fell during the coronavirus pandemic, QTUM fell to $0.77 on March 13.
The next day, the coin rose above $1 and rose slowly but steadily in June and July. It reached $5.50 on August 21 but failed to secure the newly acquired support level of $3.20 and fell to $1.70 in early November. QTUM traded between $1.70 and $3.20 by the end of the year.
Some analysts predict that the platform will continue to grow in popularity and value, while others say it cannot compete with other platforms in the cryptocurrency market. As with all investments, it is important to remember that past performance is no guarantee of future results.
Qtum is making significant progress in making the technology flexible and adaptable enough to enable smart contracts on mobile devices, with plans to expand to Internet of Things (IoT) devices. Based in Singapore, Qtum targets the Asian market, especially the Chinese market.
QTUM uses all the essential and useful features of the Bitcoin and Ethereum infrastructures to provide compelling reasons for individuals and companies to develop decentralized applications using the blockchain.
While there is still speculation concerning the ingenuity and reliability of the coin, evidence, and improvements have been changing people's minds.
Quantum (QTUM) coin price prediction 2023
Due to the factors involved in price prediction, it is usually a challenging task to find accurate and believable predictions for any cryptocurrency, including QTUM. However, this prediction is reliable based on fundamental and technical analysis; traders will enjoy their rewards at the end of 2023.
According to some experts in the crypto market, Quantum (QTUM) is one of the most amazing cryptocurrencies to rise this year.
The QTUM predicted price for 2023 expects a significant increase in the year's second half, which is something to look forward to.
However, high inflation and a very risky macroeconomic environment significantly impacted Bitcoin prices in 2022. 2023 doesn't look too good for the bulls considering domestic crypto challenges from major players like FTX and Celsius.
We will see a lot of boring price movements in a downtrend whenever there is a slight change in the market. However, there is nothing to fear; even though the growth is expected to be gradual like that of other cryptocurrencies, no significant declines are expected.
The average price of $3.95 is very ambitious, but given the collaboration and expected achievements, it is achievable in the near future.
Qtum has a circulating supply of $104.52M  And a total supply of $107.82M. It is known that when the total supply of a coin and the circulating supply are close in the figure, it's a good coin. The coin also has a wallet on its own, which has very good potential.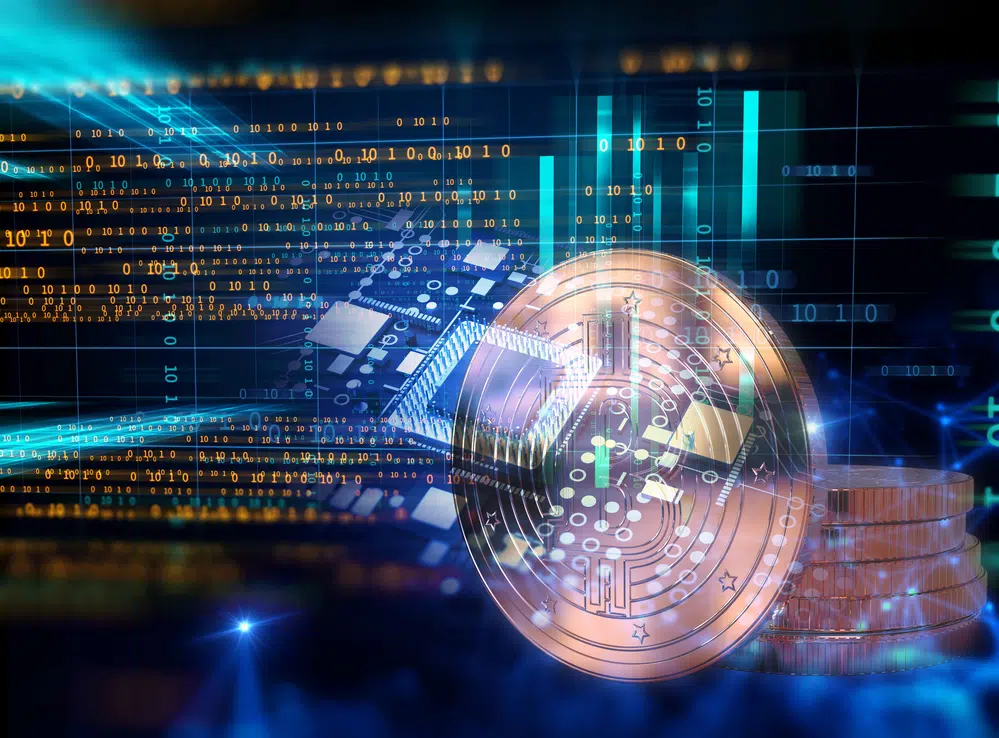 This is why several people are trading this coin, causing a price increment in the first month of 2023.
At the end of February, the value of Qtum increased by 116.07% to about $6.02. Currently, all indicators point to bullish territory, with the Fear and Greed Index of 45.72 indicating extreme fear.
Now is the time to buy Qtum. Qtum is currently trading below the 200 simple moving average. For the past 326 days, since December 31, 2023, SMA has given a buy signal on Qtum.
Quantum

(QTUM) coin price prediction 2025 – 2030
Many other factors influenced the price of QTUM, such as the number of apps built on the platform, demand for staking rewards, trends in the rest of the cryptocurrency market, and the overall economy.
Current market valuations are based on the market's supply and demand balance and are constantly changing.
Price prediction for Quantum (QTUM) in 2025
The Quantum QTUM price forecast for 2025 has a lot of room for growth. We anticipate that the price of QTUM will rise above $7.08 in the near future due to the announcement of numerous new partnerships and initiatives.
However, before placing bullish bets, you should wait to see if the QTUM RSI breaks out of the oversold territory.
QTUM trades with a minimum trade of $5.66 and an average trade of $6.23 when market volatility is considered.
If the upward trend continues until 2025, it could reach $9.91 and profit QTUM. If you believe the market is bearish, you may fall short of your goal. QTUM is expected to trade at an average price of $9.06 and a low of $8.49 in 2025.
Price prediction for Quantum (QTUM) in 2026
If QTUM successfully increases market sentiment among cryptocurrency enthusiasts, the QTUM coin price may remain stable for the next five years.
QTUM will be profitable in 2026, according to our forecast. In 2026, QTUM is expected to reach and surpass all-time highs. In 2026, the virtual currency is worth $12.74, with a low of $11.32 and a high of $11.89.
Price prediction for Quantum (QTUM) in 2027
We expect the QTUM price to exceed the average price level of $14.72 in 2027 and to reach a low of $14.15 by the end of the year, based on extensive forecasting and technical analysis. The maximum QTUM award value is also $15.57.
Price prediction for Quantum (QTUM) in 2028
With future collaborations expected in 2028, we anticipate that the uptrend will continue, with an average price of around $17.55.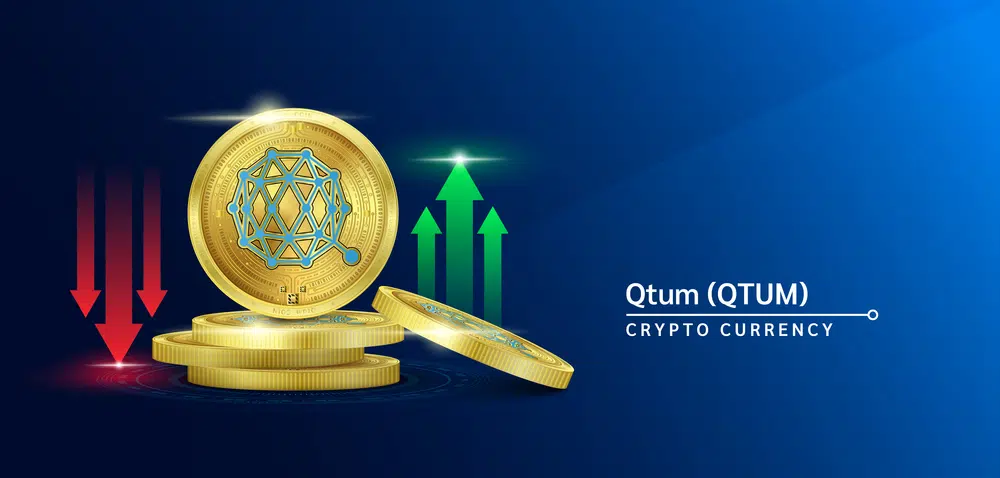 If QTUM can break through the resistance level in 2028, we could see a price ceiling of $18.40, and if QTUM fails to gather enough support in 2028, we could see a low of $16.98.
Price prediction for

Quantum

(QTUM) in 2029
The upward trend seen last year is expected to continue as QTUM focuses on cross-network interoperability to accelerate interoperability. As a result, the minimum transaction price is set at $19.82, with the annual price closing above $21.23 in 2029. 
Price prediction for

Quantum

(QTUM) in 2030
By 2030, Quantum will have surpassed its Major All-Time High and reached new price levels. The minimum price will be $22.65, the maximum price will be $24.06, and the average price will be $23.21.
This price should serve as a baseline for what will occur in 2031; as it reaches new heights, it's nice to anticipate even greater heights.
Overall, QTUM is a significant project with enormous potential. The hybrid consensus model has advantages over other cryptocurrencies, and smart contracts make it a versatile platform with numerous application possibilities.
QTUM's future could be bright if it can keep its promises.
| | | | | |
| --- | --- | --- | --- | --- |
| Year | Minimum Price | Maximum Price | Average Price | Signal |
| 2025 | $5.6 | $9.91 | $6.23 | Buy |
| 2026 | $11.32 | $11.89 | $7.75 | Buy and Hold |
| 2027 | $14.15 | $15.57 | $14.72 | Buy |
| 2028 | $16.98 | $18.40 | $17.55 | Buy |
| 2029 | $19.82 | $21.23 | $20.5 | Buy and Hold |
| 2030 | $22.65 | $24.06 | $23.21 | Buy |
Conclusion
QTUM leverages all of the essential and useful features of the Bitcoin and Ethereum infrastructure to provide compelling reasons for individuals and businesses to develop decentralized blockchain applications.
QTUM didn't start big, but it quickly grew in popularity by improving businesses with simple and convenient tools. The progress is now visible all over the world.
QTUM is a well-crafted combination of two blockchains, but it is difficult to predict whether it will benefit enterprises on a large scale.
However, it is certain that QTUM is a significant component of cryptocurrency and that it is here to stay; additionally, its future looks promising.