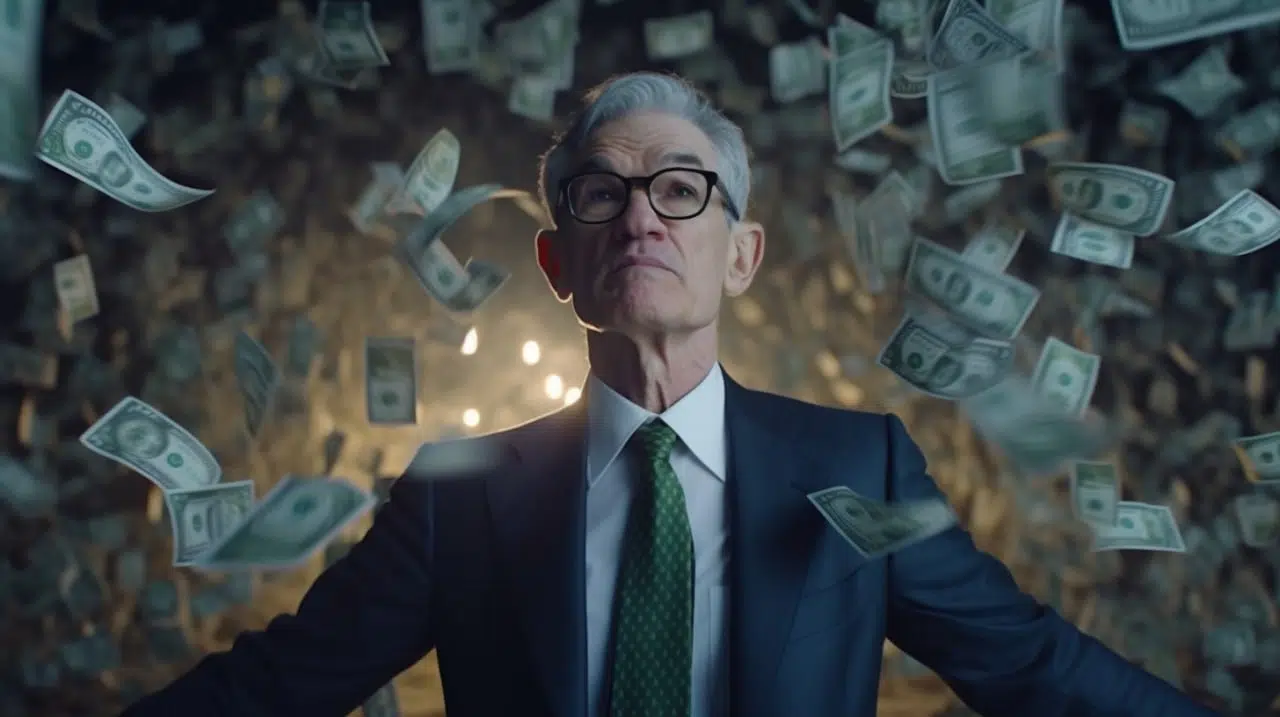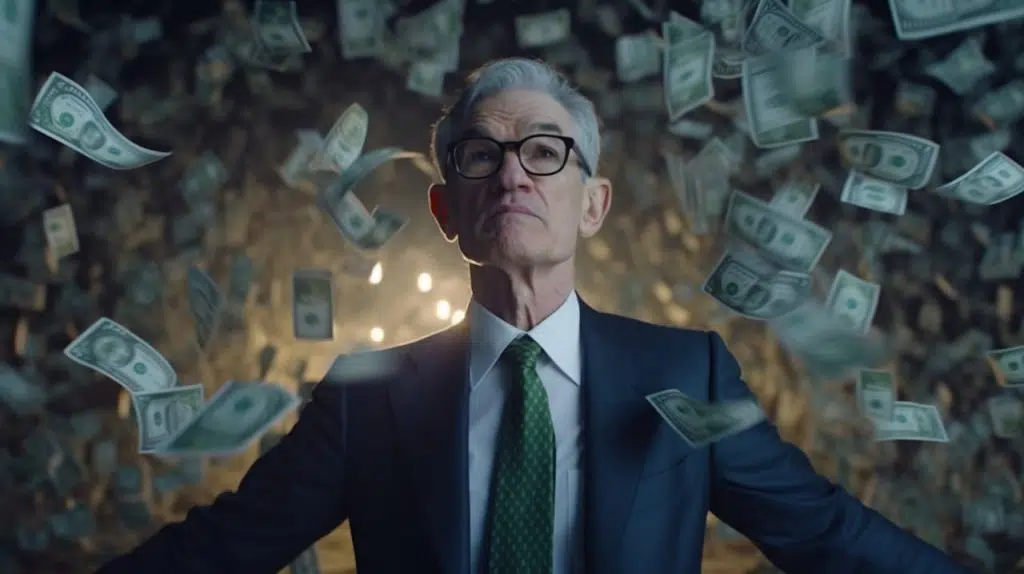 Last night, the following important events occurred in the market:
The U.S. Fed took a pause on the 5.25% rate hike at their last meeting. However, the Fed said in addition that two more rate hikes are likely this year,

so the current favorable situation can only be seen as a temporary respite for the market

.

Unexpectedly for many, the SEC's request to the court to freeze the assets of Binance US was declined; the judge does not want to freeze all the assets of the exchange, forcing the parties to come to a compromise.

This decision obviously plays in favor of Binance.

Super giant BLACKROCK plans to file its own Bitcoin ETF. The SEC has previously denied ETFs to everyone, but BLACKROCK is the world's largest investment bank, and

it must have its own strong arguments if it decides to get involved in this game

.
Two versions of market drawdown
Despite this positive news, the crypto market began to fall. Bitcoin fell 3%, and Ethereum fell 6%. The total market capitalization of cryptocurrencies came close to the important $1 trillion level.
This morning there was a temporary depeg in USDT, which occurred due to technical imbalances within the rather large DeFi-player Curve 3Pool. Curve, also known as the Tri-Pool, holds a massive amount of liquidity (around $3.4 billion) for three of the top stablecoins in DeFi. The situation is gradually stabilizing, but this news was used as additional FUD.
The brand new newsletter with insights, market analysis and daily opportunities.
Let's grow together!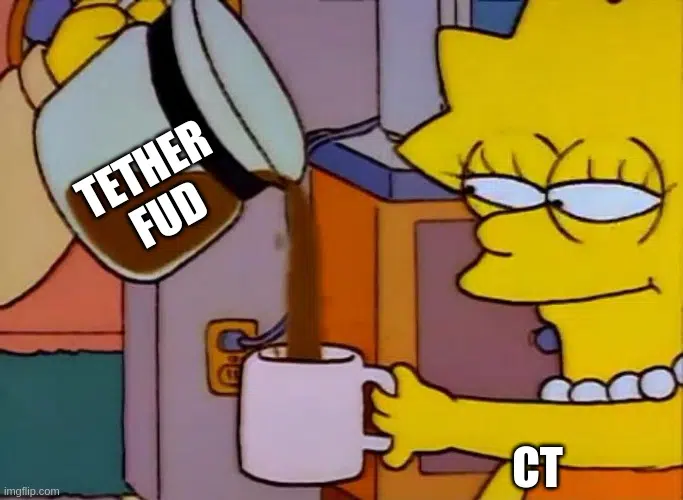 Another explanation of such a strange market failure from some experts is that Binance started selling off its spot bitcoins in huge amounts to stop the liquidation cascade at $BNB. Analysts cite various charts to support their version of attempts to artificially strengthen $BNB.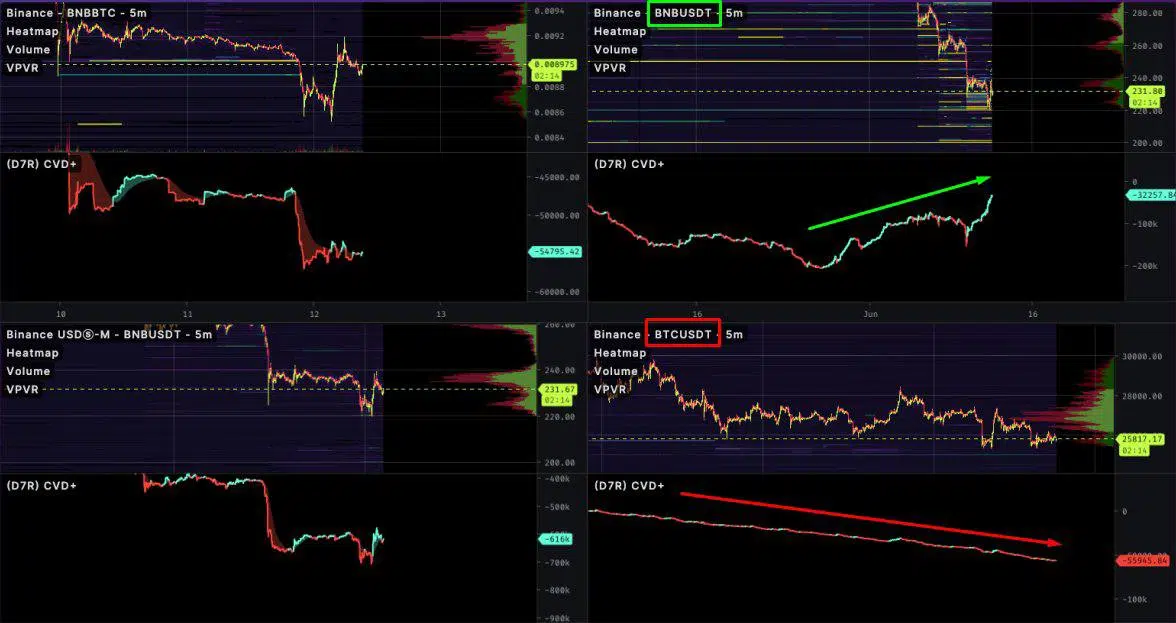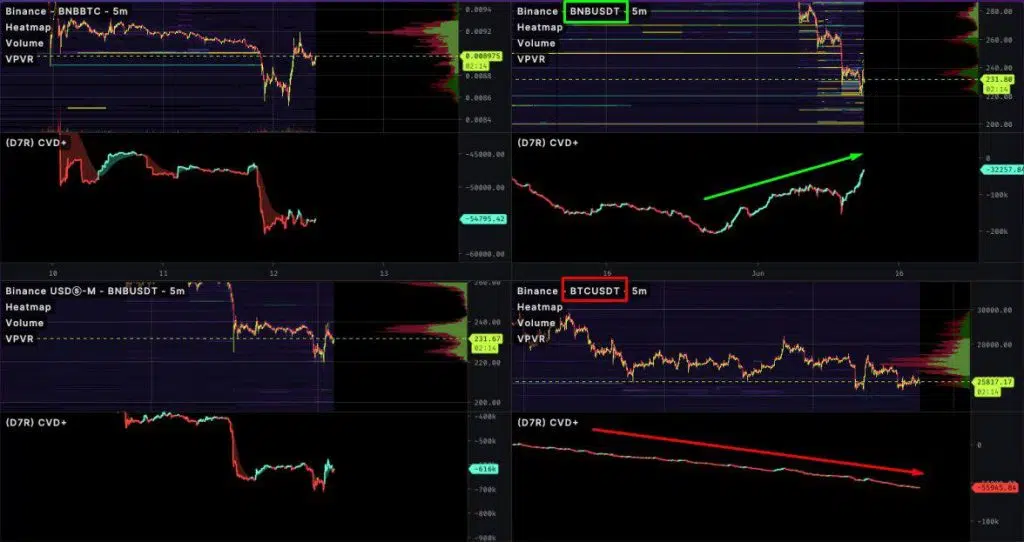 Judging by the charts, yesterday $BNB really entered the next cycle of price correction, dropping lower and lower.
Involuntary $FTT Pump
CZ noticed this talk online and publicly disproved the $BNB support version, saying, by the way, that they don't even sell $FTT reserves. Amusingly enough, this tweet caused a short-term pump in these dead tokens in the style of Musk's famous tweets. Some speculators rushed to buy up $FTT in hopes of some hidden meaning behind this HODL of these tokens by Binance.
There is some common sense in this. It has been persistently reported that the FTT exchange will be relaunched, most recently even naming a Q3 2023 timeline. The tokens of this exchange are likely to experience a rebound if FTX v2.0 opens, so this topic needs to be closely examined from a possible trading perspective.
$BIT as a target to short
A $100 million unlock from a major BitDAO project is looming tomorrow, which comes amidst another market decline and will not add to the enthusiasm of $BIT holders.
The chart above shows the current mood of the $BIT investor crowd: in the last 24 hours, the asset has lost 6%, and in the last 7 days, it has lost almost 20%. In such an unhealthy situation, unlocking will cause an even bigger market dump. It is very convenient that $BIT is present on such large exchanges as Coinbase, Kraken, and Bybit, where you can short this asset easily and conveniently.