MATIC, Polygon's native token, grew 8.3% in a single night, reaching $1.08, according to CoinmarketCap. Meanwhile, the crypto market, in general, maintained its strong foothold above the monumental $1 trillion threshold.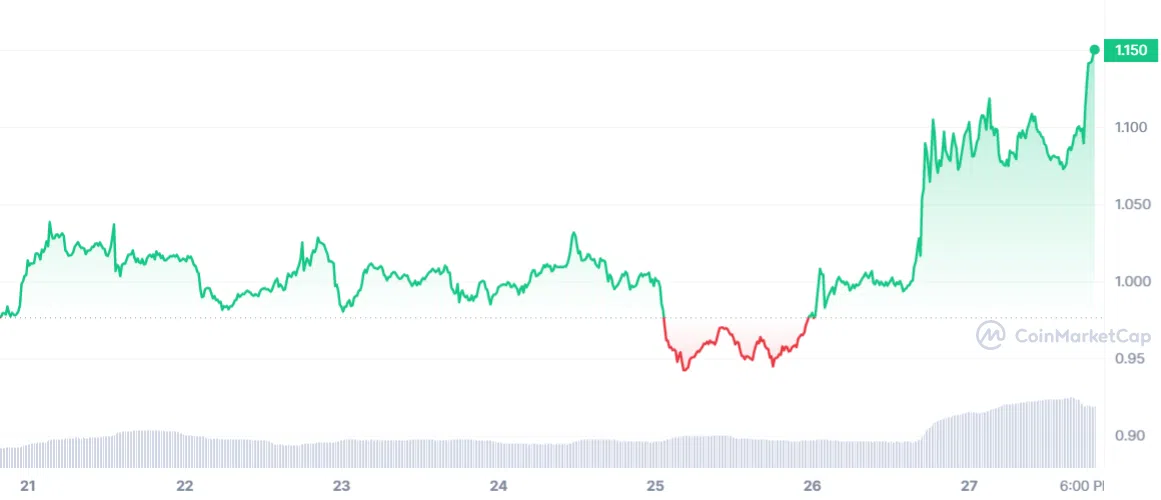 Polygon, with its impressive $9.6 billion market capitalization, now stands tall as the tenth most valuable cryptocurrency on the market. It soars above Solana's $745 million but trails behind Dogecoin's $11.8 billion.
Before its rebranding, Matic Network was primarily dedicated to enhancing Ethereum's capabilities by harnessing the power of Plasma chains. Now, as a proof-of-stake (PoS) network, it continues to experiment and innovate with various rollup solutions. Including the cutting-edge Optimistic and Zero-Knowledge options.
Polygon value on a rollercoaster ride
The network has seen a slight decline in user activity following a sharp incline at the start of the year. On January 1, it was bustling with approximately 404,000 daily users, which peaked at an impressive 696,000 users on January 6.
The brand new newsletter with insights, market analysis and daily opportunities.
Let's grow together!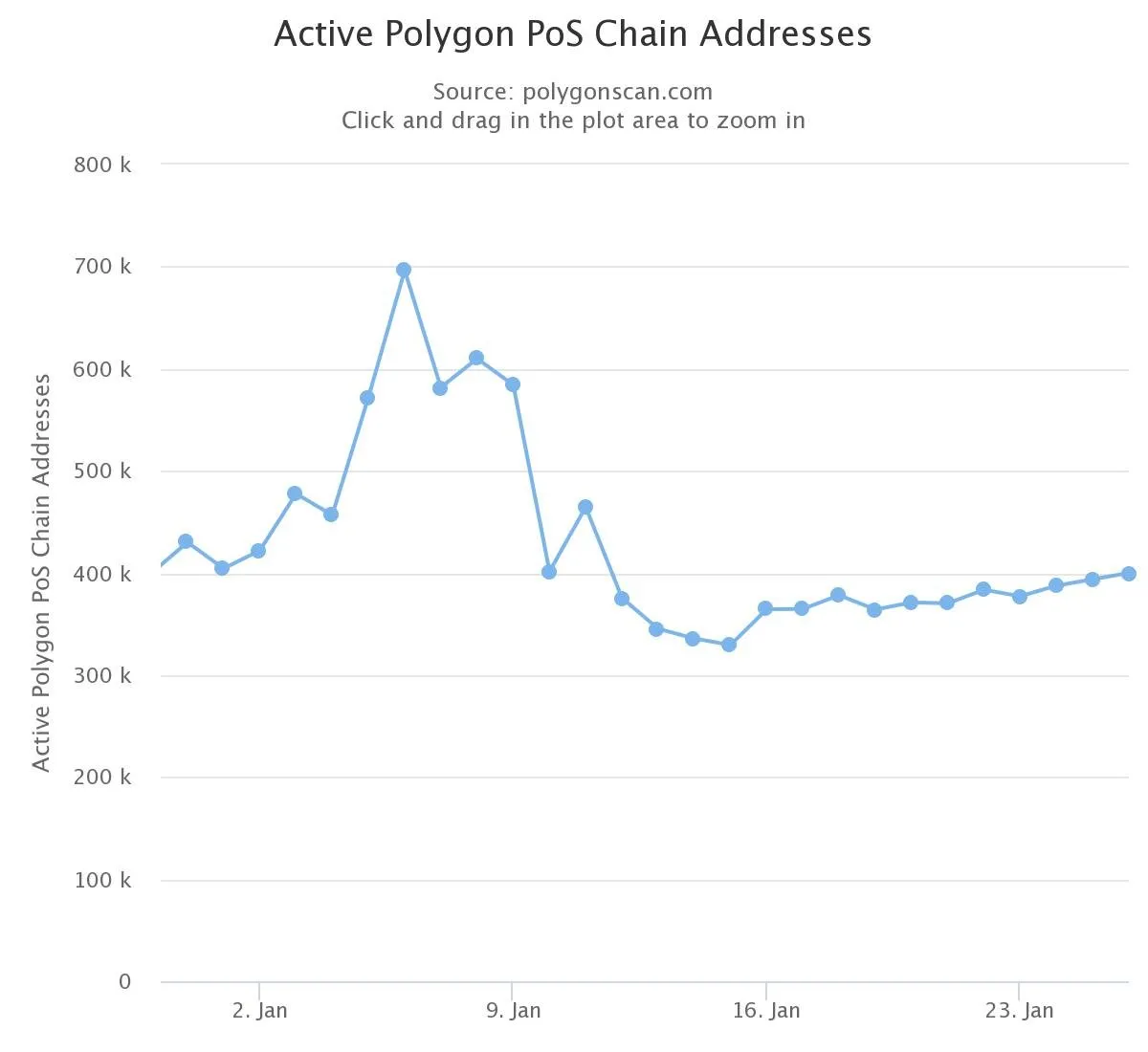 However, on Jan 27, 2023, the network's activity seems to have cooled off, with the number of daily users dropping to its current estimate of 399,000, as reported by PolygonScan.
Despite Polygon's remarkable performance this year, with a 42% increase since the beginning of the year, it's still a distant 63% from its pinnacle of $2.92 reached in December 2021.
Upcoming Polygon updates
The recent price movements also come at an exciting time for Polygon as it gears up for some significant advancements and updates.
Sandeep Nailwal, one of the masterminds behind Polygon, recently took to the Twitter sphere. He announced that the highly anticipated zkEVM update would be making its grand debut on the network in the very near future. They already have the date diarized.
Just came out of a high level zkEVM Mainnet launch committee

Cant keep calm folks

WE HAVE A DATE for mainnet launch!

And its SOOON! pic.twitter.com/y7pcR9OdEZ

— Sandeep | Polygon 💜 Top 3 by impact (@sandeepnailwal) January 16, 2023
Furthermore, zkEVM, the revolutionary scaling solution that was first whispered about in July 2022, is expected to be a game changer. zkEVM seamlessly blends in with the Ethereum network, utilizing rollups to guarantee compatibility with all pre-existing smart contracts. This makes it the ultimate solution for Ethereum users.
A much-needed upgrade
Previous iterations of ZK-rollups were not able to perform the more complex operations required for smart contracts. Nevertheless, zkEVM promises to solve the limitation and make smart contract execution more efficient.