Before its launch, this spring, Walken was a highly anticipated project. The project's Twitter is read by 181.2K users. It is a move-to-earn game where you need to engage in certain activities to earn tokens. Walken is especially interesting in its genre because you can start playing it without any investment at all. Or you can pay for a chance to earn more. But we'll return to this later.
The main goal, as the creators say, is to form healthy habits among the players. Earning money comes as a reward for competing with other players.
This article will tell you how to start playing and earning step by step.
How to start playing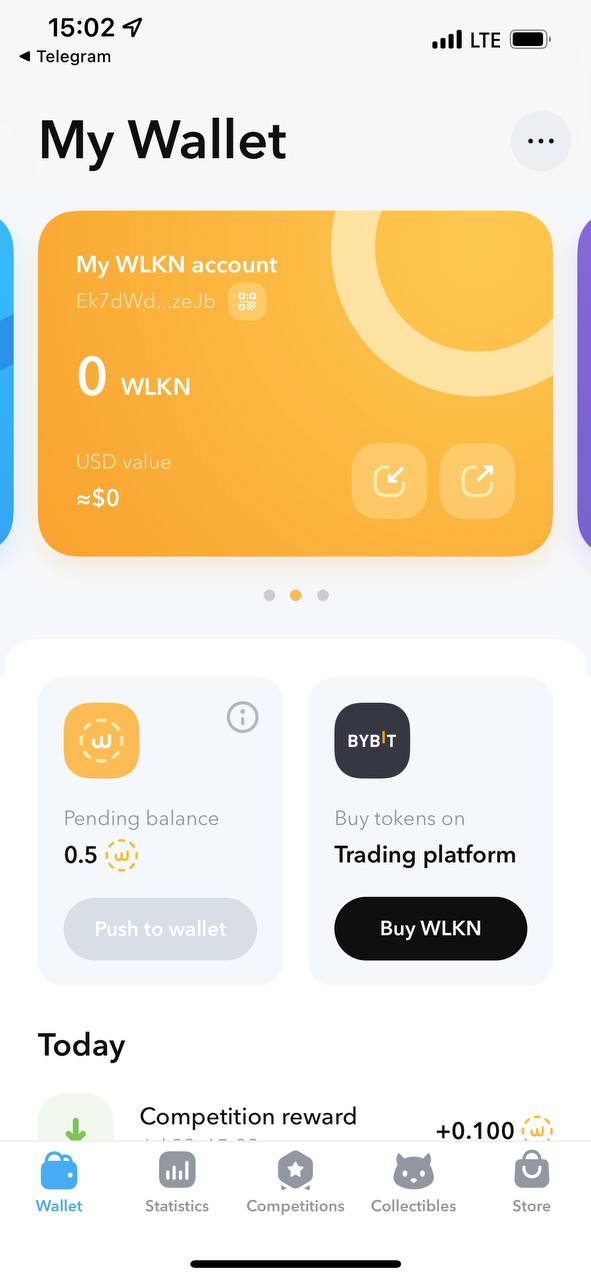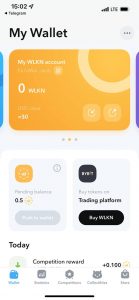 Walken is an app that can be downloaded for both iOS and Android from the official stores. The game also has a website which is purely informational.
You can sign up for the app with your Google or Apple account. Immediately after that, the game offers to create a new crypto wallet. It is a must-have thing not to be missed. But the game does not oblige you to spend money or put something in your wallet. You just need to create it.
During the process, you will be prompted to select a passphrase. Be sure to write it down or save it somewhere. The phrase is needed to restore access to the wallet. It's impossible without it.
Immediately after registration, you get a character with a random set of characteristics and on level zero. The characters in Walken are called CAThletes.
Each character has three characteristics — strength, speed, and stamina. Everything is simple — the higher they are, the more the user earns.
What are the game tokens
You will notice that Walken has three types of wallets — blue, yellow, and purple.
The blue wallet is a GEM wallet. GEM token is needed to upgrade your pet. You will get GEM for your steps. 1000 steps is 1 GEM.
The yellow wallet is a wallet with WLKN coins. WLKN is the primary coin of the app. Its exchange rate at the time of publication is $0.07862 for 1 WLKN. This is the coin you will earn while competing with other players.
The purple wallet holds Solana coins. If you want to buy something in the app for real money, you must first purchase Solana.
What are the game mechanics
To start playing, you need to give Walken access to an app that counts your steps. After that, the game runs in the background. For every 1000 steps, you get 1 GEM. GEM is an in-game currency, but it's not real money yet.
GEM earned for steps you can spend on character leveling. It is the character that will bring you money. Now I will tell you how.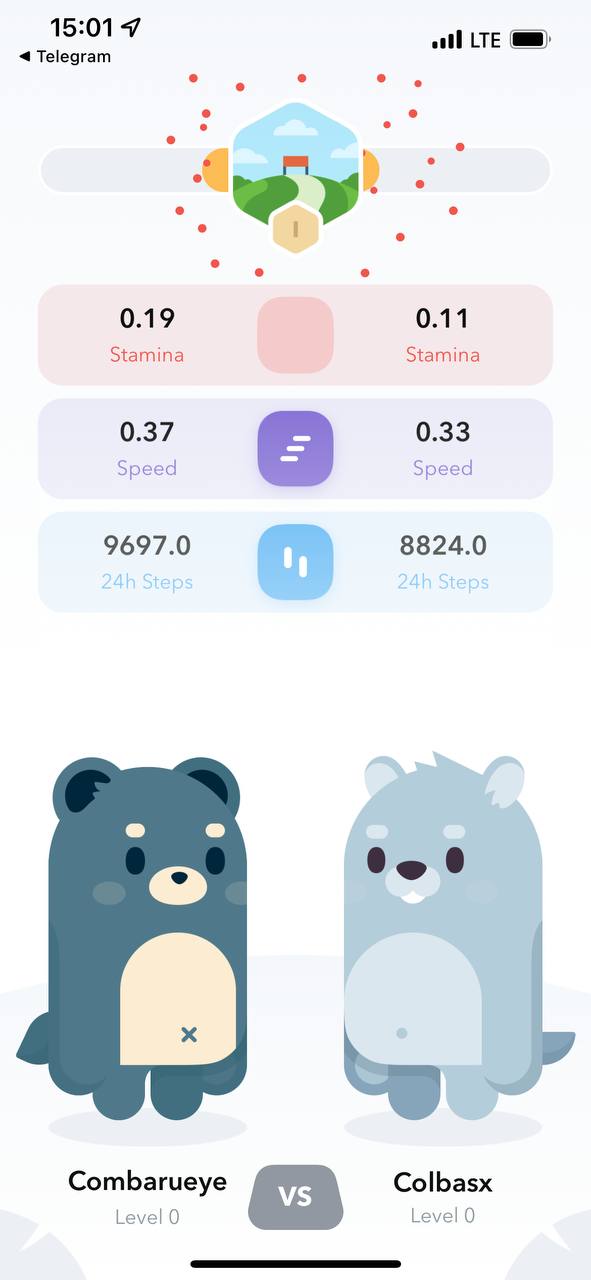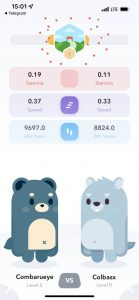 If you go to the Competitions tab, you will see the League icon. At the very beginning, only the first one is open. In this League, your character can fight with other characters. If you win, you will be rewarded with WLKN coins.
The tricky part is that the user cannot influence the battle's outcome in any way. It all happens automatically. Actually, you don't even see the battle. There are just images of two characters on the screen. The one with the best stats wins. Also affects which pet owner has walked more steps in the last 24 hours. For the battle won, the winner receives a reward. Its amount depends on the League. In the first League, it is 0.1 WLKN, while, for instance, in the sixth, it is 5.14 WLKN.
You can see your step statistics in a special tab. In it, you can see how many steps you took and how many GEM you received for them on a given day.
You can fight only a limited number of battles per day. Each pet has a supply of energy that can run out and usually ends with three fights. In this case, you will not be able to fight until the energy is restored. On average, it recovers in 2 hours. So, basically, you can play three games every 2 hours.
In general, your task is:
Complete as much as possible to get coins to level up your character.
Do not forget to enter the game and fight regularly.
You can try to pump specific skills of the character.
And this is where the strategy of earning money in Walken without investments ends.
How can you increase your earnings
There is only one free way — to walk as much as possible and remember to log into the game regularly.
But you can also upgrade your character for money. The app has a marketplace where you can buy another CAThlete or accessories for them, like clothes.
The prices of different CAThletes and accessories vary. Their price is different: 2 SOL, 60 SOL. There is another crucial point. When you upgrade your CAThletes to level 6, you will own it as an NFT. Until then, your character is not an NFT. The difference is that you can sell the NFT later on the game's marketplace.
By the way, only the owners of NFT CAThletes can withdraw the money they earned. Also, you will need to collect at least 20 WLKN (roughly about $1.5).
Upgrading CAThlete to Level 6 without paid accessories takes several weeks. But after that, it will bring you almost $1 for every couple of victories. Therefore, earnings can reach several dollars a day without investment.
My personal experience
I decided to try to make money in Walken without investments myself. I work remotely from home, so I don't travel much. But for the game, I tried to do more steps every day, like not taking a shortcut while going to the store or on some business.
On the first day, I earned 4 GEM and immediately invested them in my character. His stats have gone up a bit. I even managed to win one fight.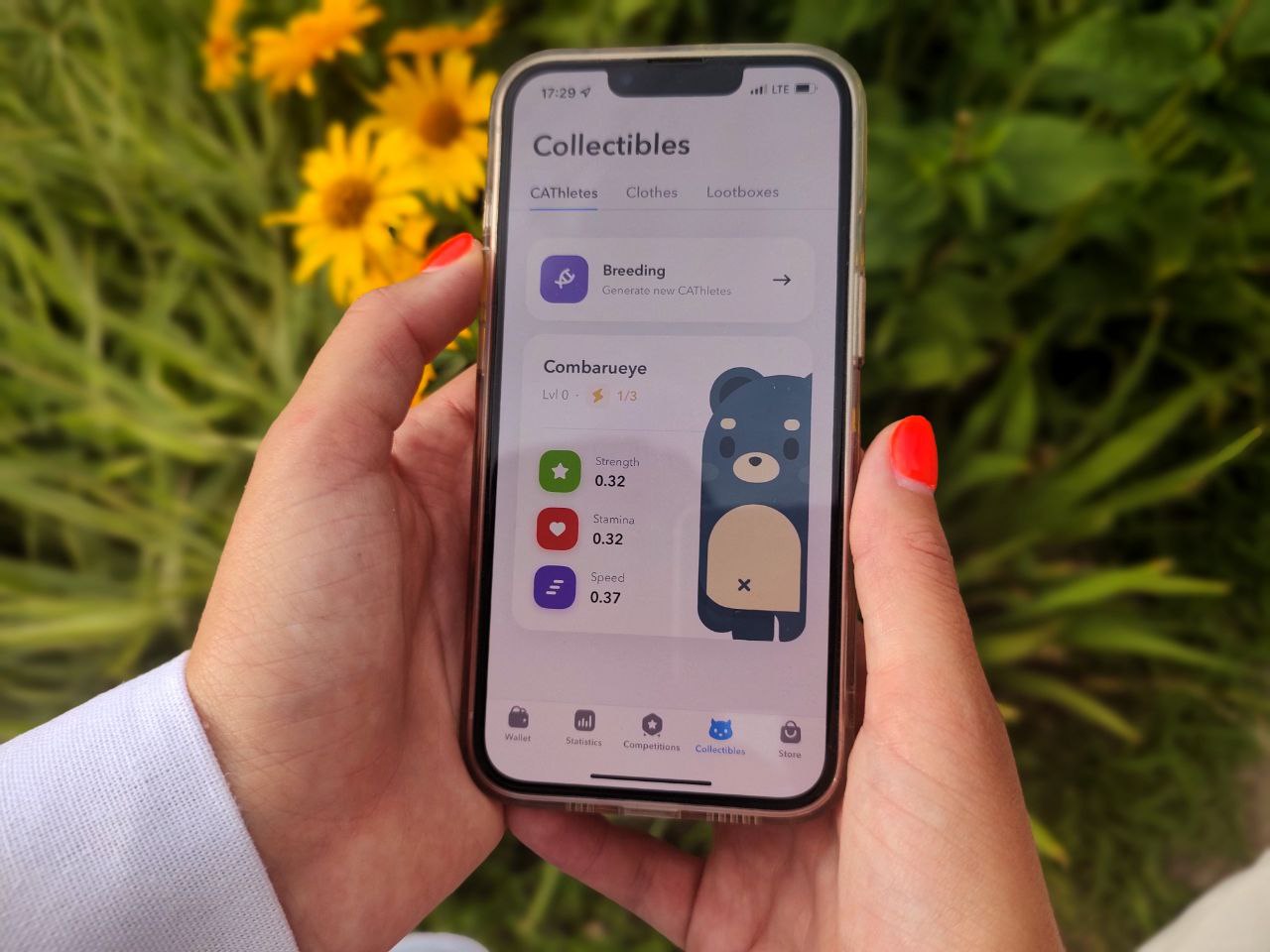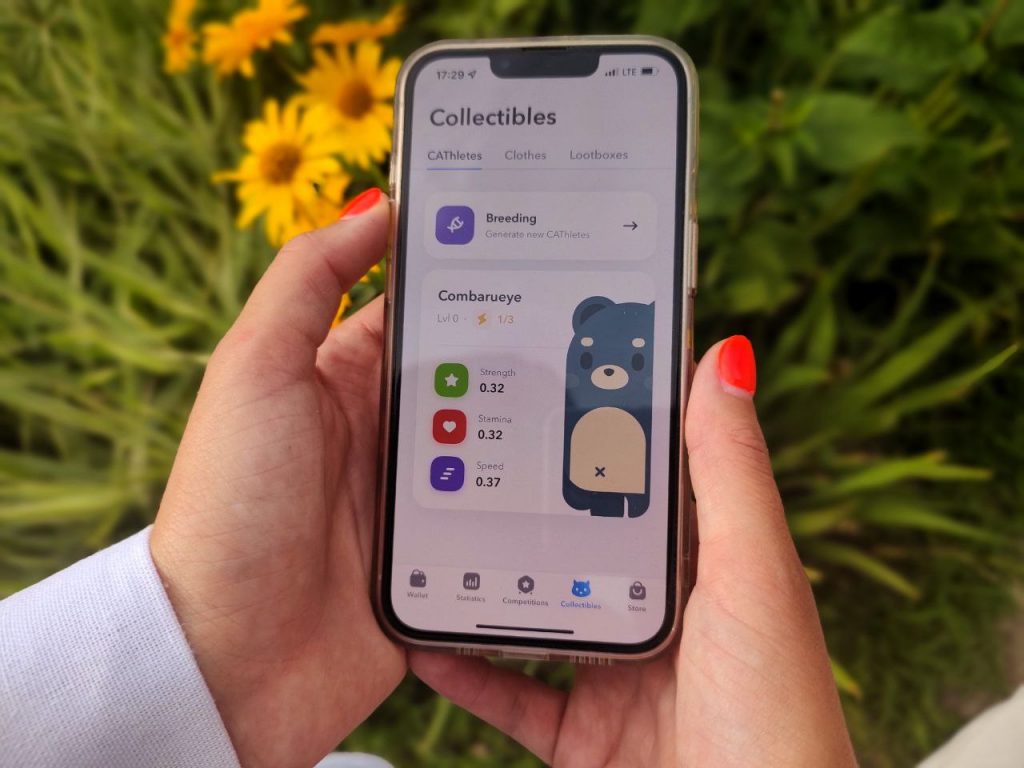 But the game quickly got boring for me. Because I can't influence the battle, entering it is boring. I started to skip the available fights. And that means making even less money. I will be pumping my CAThlete to Level 6 for several months at this rate.
There is another drawback — the app does not always work correctly. I have an iPhone 13, which usually works very fast. But Walken produces errors and crashes almost every day. It's annoying.
As an experiment, I played Walken for three days. I tried to do everything regularly. I did not manage to earn much and won only a few games. Since I'm still a first-league player, I didn't even make $1. The game itself didn't seem particularly interesting to me because I couldn't influence the fights. And in general, there is not much else you can do in the game.
Still, Walken can be worth a try for those who want to try move-to-earn games without making an investment.