The world's third-largest stablecoin by market share, BUSD, is showing strong growth, aiming to contest leaders USDT and USDC. The CEO of FTX discussed the upcoming stablecoins market redistribution in his recent Twitter thread.
A brief history of stablecoins
Tether was the first company to come up with the idea of "digitizing" fiat in the form of issuing a dollar-backed stablecoin token USDT. In September 2018, in a wave of legal challenges to the Tether USD security fund, startup Circle offered customers an alternative token, USDC, with a secured peg, licenses, and a more robust issue coverage audit. USDC became a more legally pure counterpart to the popular USDT.
Nothing much has changed since then. Smaller competitors have used a similar model. But the very active growth of the stablecoins market is starting to attract sharks of capitalism — big companies with their own ecosystems are starting to enter the stablecoins market. This will lead to new rules of the game.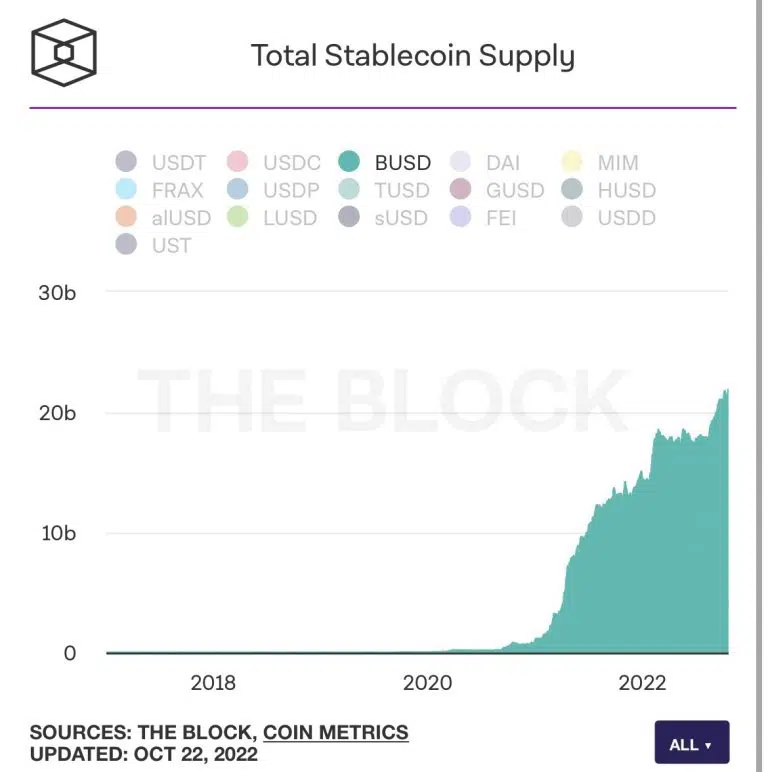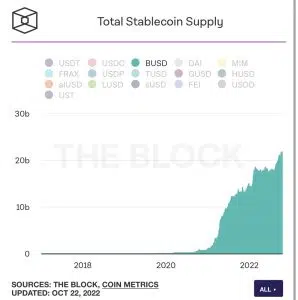 At least according to Sam Bankman-Fried (SBF), founder of the FTX exchange, who recently called the struggle between USDT and USDC the first war among standalone stablecoins, which apparently ended in the current year of 2022.
The brand new newsletter with insights, market analysis and daily opportunities.
Let's grow together!
The chart below shows how Circle is rapidly losing customers, which translates into a decline in stablecoin capitalization. Now its share is 28% while the share of USDT fluctuates around 48.03%.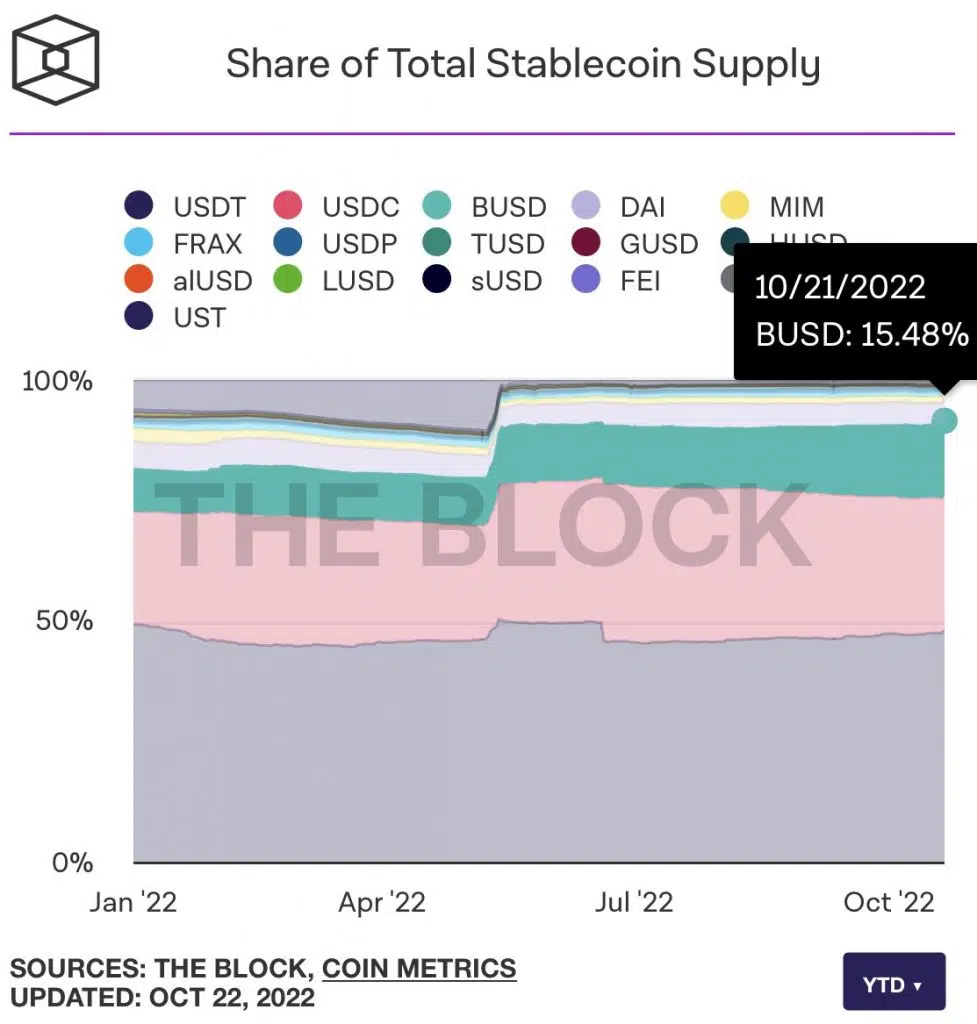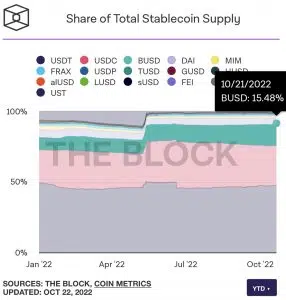 New war ahead
According to Bankman-Fried, Tether will have to survive a second war of stablecoins. It was started last month by the founder of the Binance exchange. Changpeng Zhao forcibly converted all stablecoin tokens from the world's largest exchange to BUSD, and he has also been making significant efforts to promote his coin.
FTX CEO Sam Bankman-Fried Makes Prediction for 'Stablecoin War' As Binance USD (BUSD) Market Cap Soars

The billionaire says crypto exchange Binance's recent conversion of Circle's USD Coin (USDC) signaled a new battle between the top stablecoins in the industry.#Stablecoins pic.twitter.com/Wy5R0mr7s8

— 🇬🇧.Stablecoins.eth (@Stablecoins_eth) October 25, 2022
As a result, the token first broke the $20 billion capitalization bar and has now grown to a new record volume share of 15.48%. Literally every quarter this stablecoin shows more records. Along with capitalization, the trading volume is also growing, which amounted to 22%. So far, the USDT leader accounts for more than 75% of market transactions.
Where does this war lead to?
The main idea of this "second war" is the entry into the market of big players with a stablecoin built into their popular ecosystem, as Binance did. This gives tangible competitive advantages over standalone stablecoins, as the dynamics of BUSD growth shows. Similarly, Microsoft promoted its Internet Explorer using Windows as a battering ram, which was impossible to give up. If you look around — a lot of monopolists use a similar strategy, and Binance is not alone here.
Governments could be the new super player as well, such as the European Union wanting to create its own digital euro based on blockchain by 2024, which will almost certainly also be traded in tandem with crypto, like other representatives of fiat. And in this case — who will need a dubious stablecoin from a private player when there will be a digital state euro firsthand?