Although Dogecoin (DOGE) started as a mockery of cryptos, it has now amassed a sizable market capitalization and gained considerable popularity. Dogecoin, a digital asset founded on a fork of a Litecoin code, is driven by user demand and acts as an easy entry point for those new to the cryptocurrency world.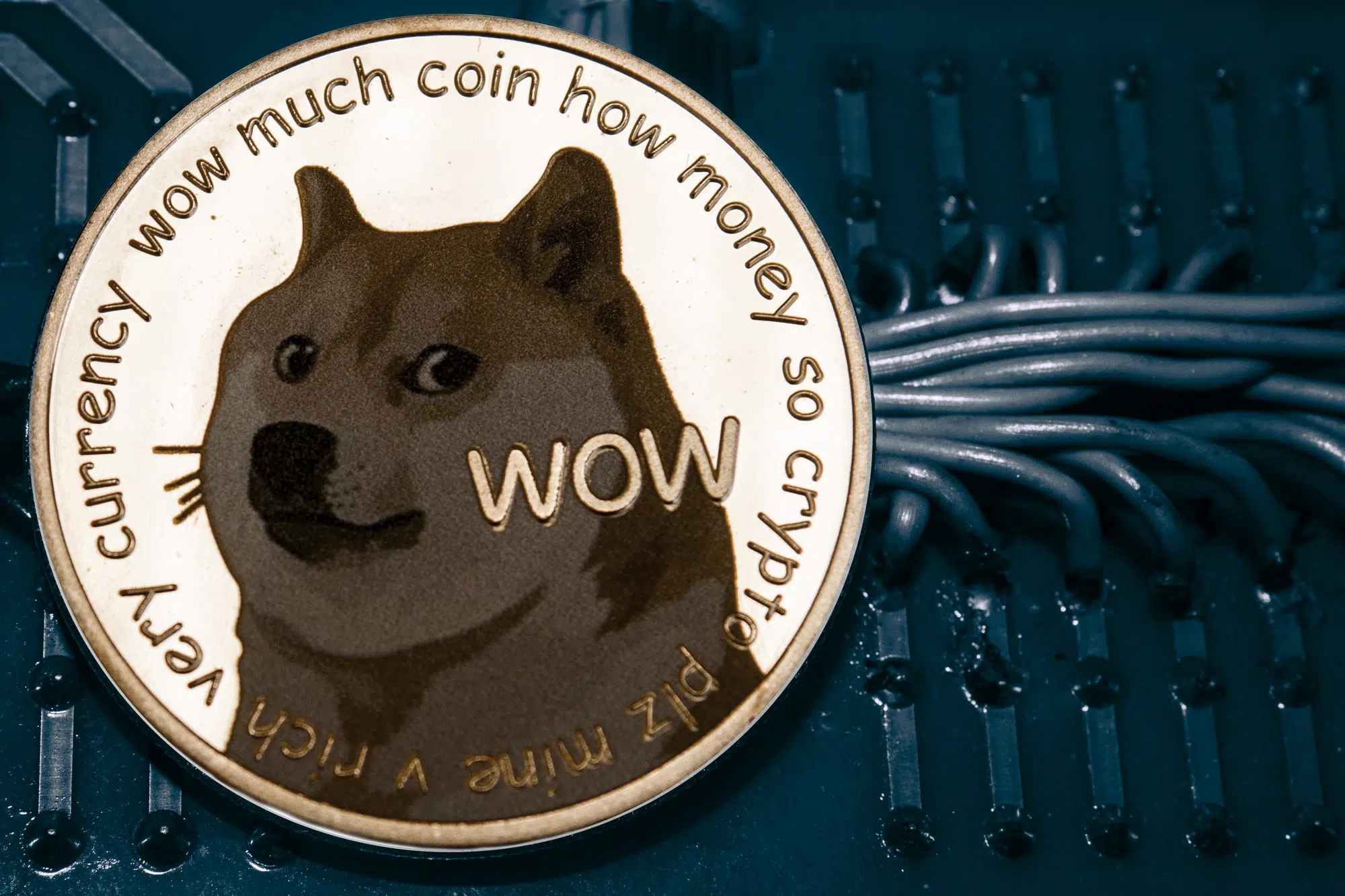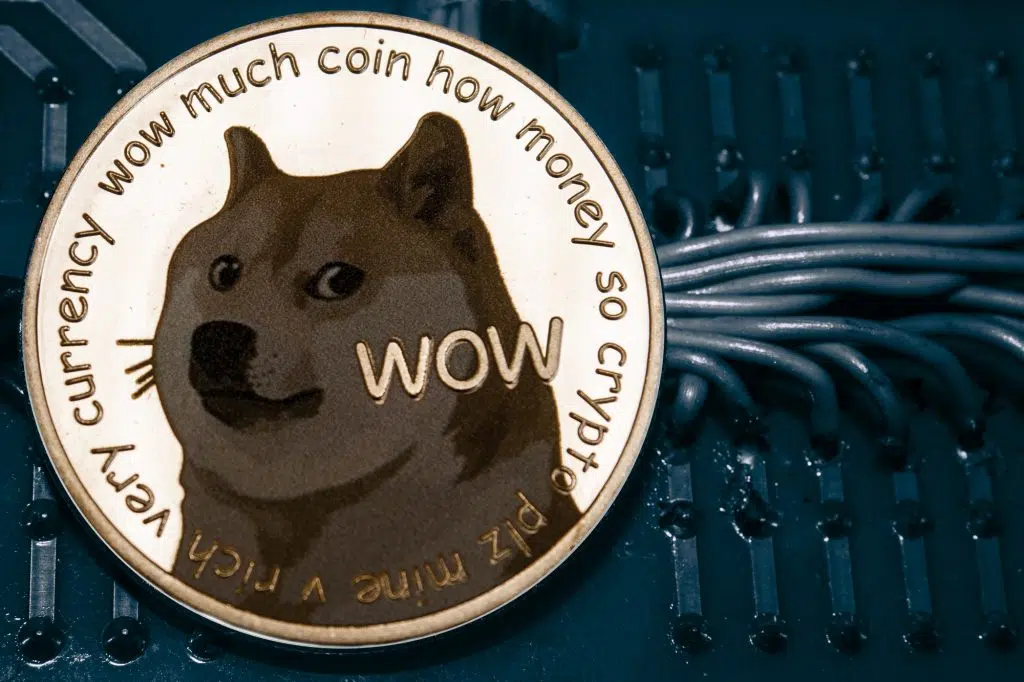 Since Dogecoin's 2013 inception, numerous new meme-coins have grown due to its popularity, creating a whole industry of amusing digital assets demonstrating the market worth of internet culture inside the digital economy. In this script, we will look at what Dogecoin is and the predictions for its future.
Dogecoin (DOGE) overview
Dogecoin may mean different things to different people. It is fundamentally the unintentional cryptocurrency movement which makes people grin.
The brand new newsletter with insights, market analysis and daily opportunities.
Let's grow together!
Additionally, it is transparent peer-to-peer crypto that makes use of a blockchain technology network, a highly secure decentralized method of storing data as a public ledger that is managed by a collection of computers known as nodes. Beyond this, though, is the Dogecoin Manifesto's spirit and its incredible, dynamic community, which is made up of friendly people just like you!
The Dogecoin community is concerned with helping each other out, being nice, spreading awareness of cryptocurrencies, raising money, having fun, creating memes, and being ridiculous. Dogecoin's unofficial motto, "Do Only Good Every day," neatly encapsulates this.
Dogecoin
(DOGE)

Price
Market Cap
The Doge community is also fiercely committed to promoting Dogecoin as a real and legitimate substitute for conventional fiat currency. To do this, the Dogecoin ecosystem is continuously growing naturally and dynamically. It aspires to become a widely used currency of the people, by the people, while always remaining loyal to its beginnings as the most amusing cryptocurrency!
Despite having nonserious beginnings, Dogecoin has grown a sizable online community and market valuation. Dogecoin was widely purchased and traded on online cryptocurrency exchanges by those trying to diversify their portfolios with an unusual currency. It advertised itself as a "fun and friendly" cryptocurrency.
It grew rapidly in the first few months after its launch, temporarily outpacing the aggregate volume of trade of all other cryptos (including Bitcoin) in January 2014. Dogecoin continued to defy expectations by achieving a billion-dollar market valuation despite not having a whitepaper or any practical applications. This solidified its parodic and influential standing in the cryptocurrency world.
Dogecoin found a niche as a much-liked way to tip online content producers with microdonations as well as assist charity organizations with much bigger donations, rather than being utilized as a store of value or as a platform for developing blockchain-based apps. The Doge community has traditionally conducted philanthropic initiatives through the Dogecoin Foundation, a non-profit organization.
Dogecoin's (DOGE) past price analysis
Let's look at a bit of Dogecoin's price history now. Knowing how the cryptocurrency has performed in the past may provide us with much-needed context when it comes to interpreting or developing our dogecoin coin price predictions, even if previous performance should never be used as a predictor of future outcomes.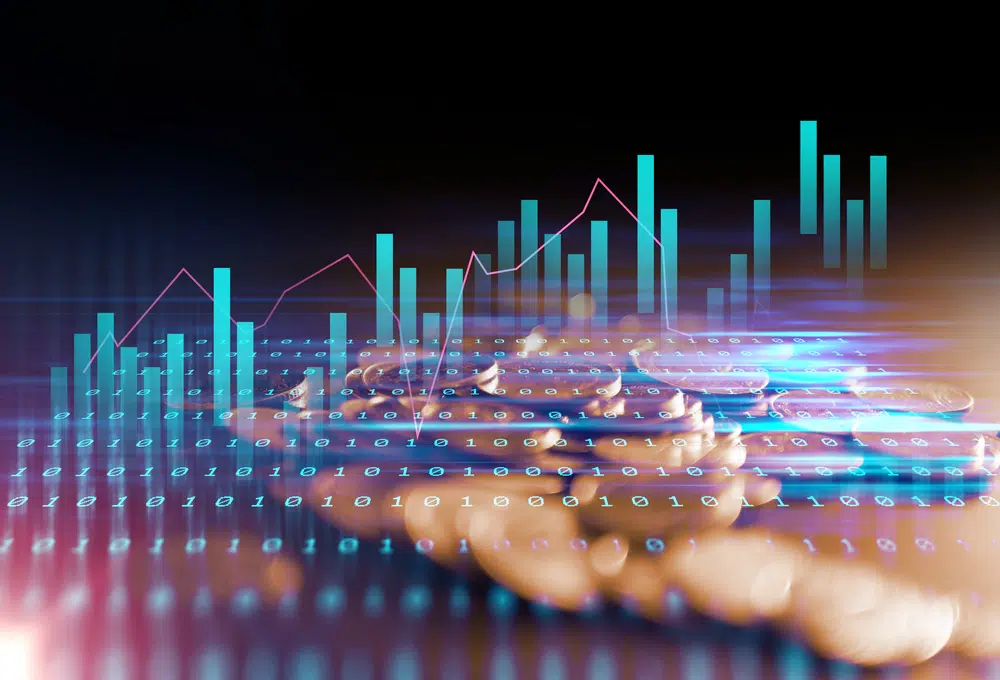 Even from the perspective of crypto markets, the price of DOGE can fluctuate greatly because social media groups can cause sharp increases in its valuation and subsequent drops that attract mainstream media attention.
Analysis of the dogecoin price reveals that the coin remained largely constant from 2013 and 2021 when the cryptocurrency sector took off. The DOGE price increased by more than 15,650%, from $0.004681 only at the beginning of 2021 to an all-time peak of $0.7376 on May 8, 2021.
It then abruptly plunged into an effort to "sell the news" in response to Musk's appearance on the American television program Saturday Night Live. Despite having praised Dogecoin in previous weeks, Musk referred to it as a "hustle." By the close of May 2021, DOGE was trading below $0.30, confounding the most optimistic Dogecoin forecast that the price will rise beyond $1. On July 20, when cryptocurrency markets hit bottom, it dropped even more to $0.1607.
The price rose during the summer rally to $0.351 on August 16 but dropped to $0.1945 on September 26. On October 24, DOGE reached a high of $0.2819. However, the stock began to decline in tandem with the larger markets and remained in a negative trend into 2022, with worse highs and worse lows.
DOGE began the year trading at $0.1705 and increased to $0.2032 on January 14 before dropping to $0.1272 on January 24. On February 7, the coin recovered to $0.1716, but it could not retain that price. On March 13, DOGE fell to $0.1107 before attempting to reach $0.17 on April 5. On May 12, due to the fall of the terra luna coin and the US dollar hitting 20-year highs, the price fell to $0.07004.
As a result of the crypto markets becoming more negative, DOGE traded as low as $0.04972 on June 18—its lowest price since the beginning of 2021. Before a brief spike in meme stocks and currencies, spurred by retail investors in social media, the currency traded in the $0.06–$0.07 range, reaching $0.08864 on August 16. However, DOGE immediately fell back to trade at about $0.06.
The first dogecoin news after Musk's acquisition of Twitter was favourable, and the price rose to a peak of $0.1572 on November 1 before falling to roughly $0.07665 on November 21 due to the failure of the FTX exchange. However, despite the post-FTX bankruptcy decline, DOGE's value remained higher than it had been two months previously.
The cryptocurrency finished 2022 at $0.07029, but as of this writing, it has had a little uptick in January, rising 20%. The complete supply of DOGE, which was 132.67 billion as of January 20, was in use. According to CoinMarketCap, this gave this coin a market value of about $10.9 billion, making it the 9th biggest cryptocurrency.
Dogecoin's (DOGE) price prediction 2023
The Doge price prediction appears essential, especially in light of the recent rise. The initial meme cryptocurrency, Dogecoin (DOGE), created quite a commotion in the cryptocurrency industry. Elon Musk, a multibillionaire, enthusiastically backed the asset and helped maintain its name in the public eye. Therefore, Elon Musk's activities directly affected the price of DOGE. The asset's value was significantly impacted by his most recent Twitter purchase.
According to statistics from CoinMarketCap, the value of the meme currency increased by about 10.9% in the previous day. Over the past 24 hours, the meme coin's value has decreased by 5%. Here is our forecast for Dogecoin's pricing in February 2023 as 2023 got off to a hot start. As of the time of publication, DOGE is priced at $0.8402 as the market has collapsed as ETH and other significant altcoins lost single-digit gains.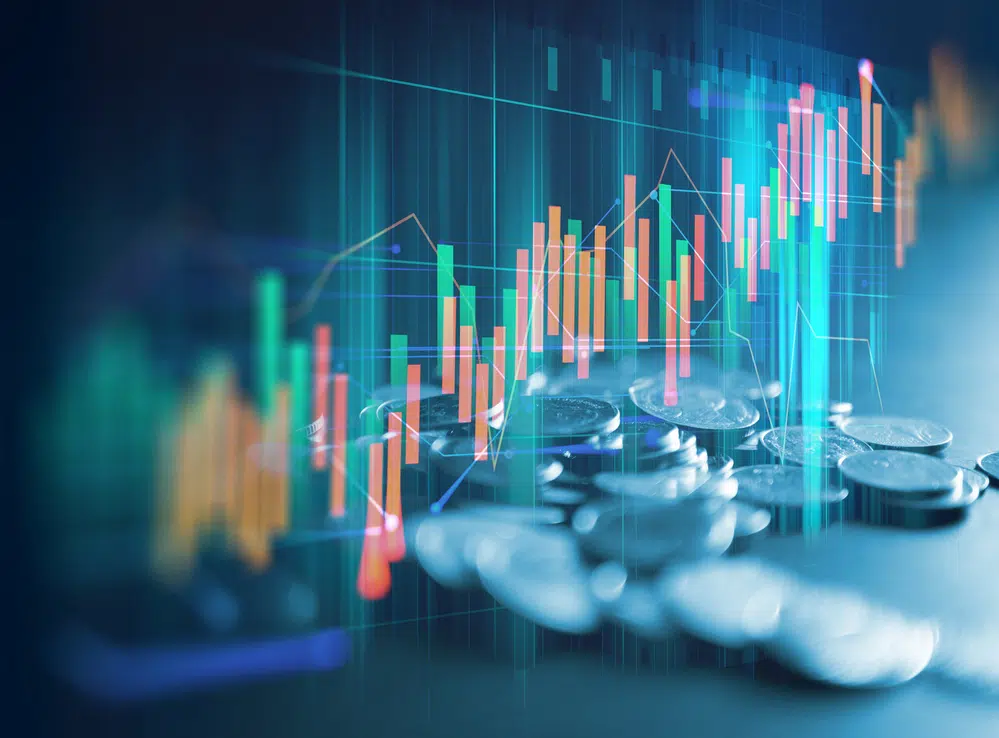 Based on Dogecoin's performance at the start of 2023, cryptocurrency specialists at Changelly estimated the price of DOGE for February. For February, DOGE's minimum price is anticipated to be $0.0919908. The most likely cost is $0.09999. It is anticipated that DOGE will typically cost $0.0969903.
Crypto experts anticipate that Dogecoin will average $0.0939906 at the start of 2023 based on the price swings it saw at the start of 2022. You may anticipate it will cost between $0.0849915 and $0.0969903, respectively.
According to crypto specialists, the price of DOGE will reach close to $0.109989 by the end of the summer of 2022. The price of Dogecoin may fall to a low of $0.109989 mid-way through 2023. The greatest value anticipated in June 2023 might be $0.119988.
Cryptocurrency analysts are prepared to share their prediction on the price of DOGE as 2023 approaches. During this month, the least trading cost could be $0.129987, and the highest might be $0.149985. It is anticipated that Dogecoin will typically be worth roughly $0.129987.
Dogecoin's (DOGE) price prediction 2024—2030
If all goes according to plan, Dogecoin's user base will greatly increase by 2024. Our DOGE/USD price forecast anticipates a year-end high of $0.16 and a yearly average of $0.13. Dogecoin will maintain its value at a minimum of $0.1.
The minimum predicted Dogecoin value in January 2024 is $0.12, while the maximum predicted price is close to $0.14. In January 2024, the average value is anticipated to be $0.13.

By the close of the first quarter of 2024, Dogecoin may cost between $0.13 and $0.15. In contrast, the typical trade price ought to be approximately $0.14.

By the middle of 2024, the DOGE is predicted to achieve a high price of $0.16 and a low value of around $0.15. Regarding average pricing, DOGE may be found in the $0.15 range in June.

In September 2024, a minimum price of $0.16 is anticipated for Dogecoin. The price of DOGE might go as high as $0.19, with an average price of $0.17.

By the end of 2024, Dogecoin's price may vary between $0.18 and $0.21. Although the typical trade price ought to be about $0.18
If you're asking, "should I invest in Dogecoin?" the short-term outlook for cryptocurrencies is quite promising. Between $0.07 and $0.16 is the range of forecasts for 2023 and 2024. Let's look at the Doge price predictions for 2025 and beyond if you prefer a long-term investing approach. What may the future hold in store for us? The price of Dogecoin is anticipated to range from $0.18 to $0.20 at the start of 2025, while its average price in January will remain at or near $0.19.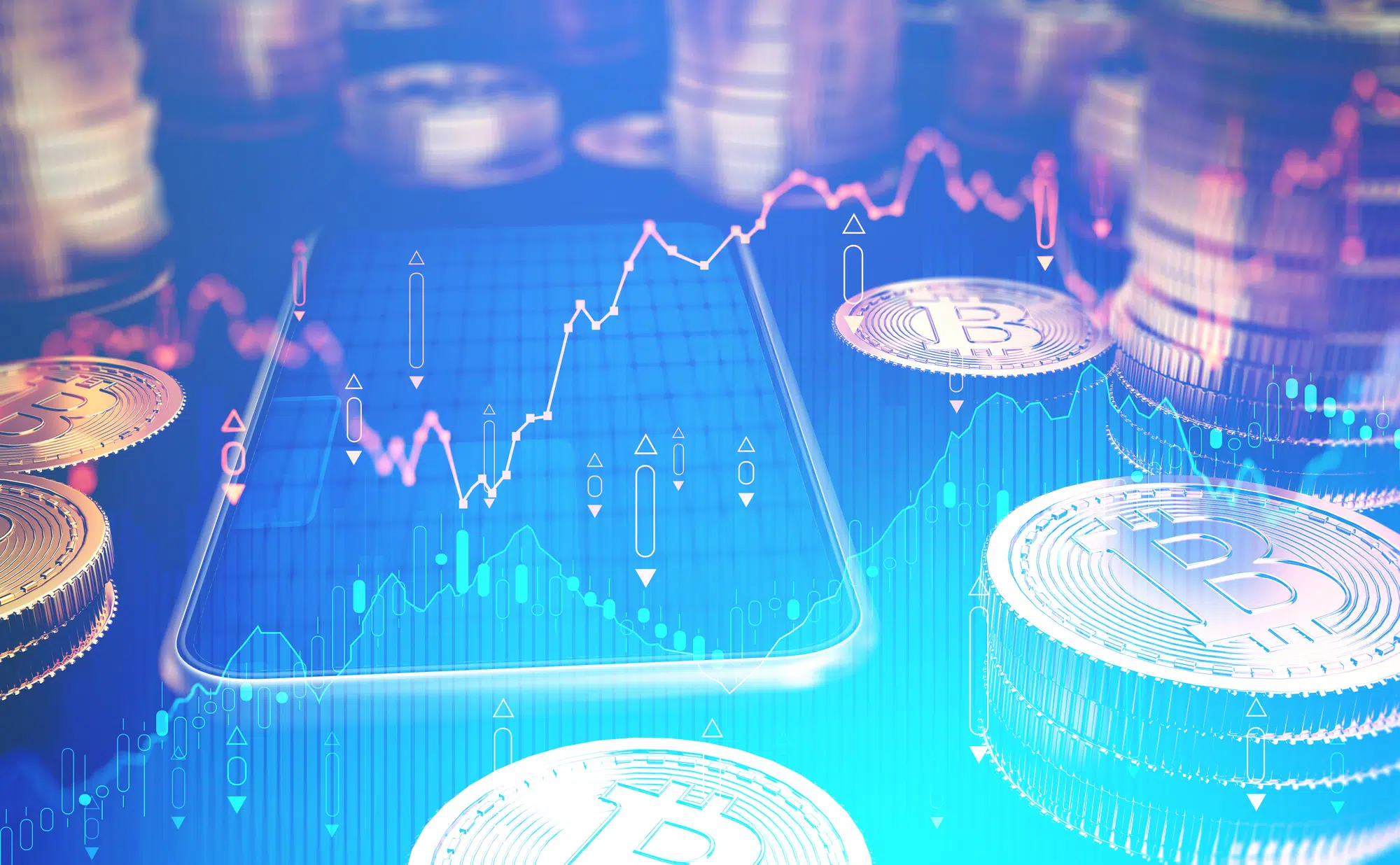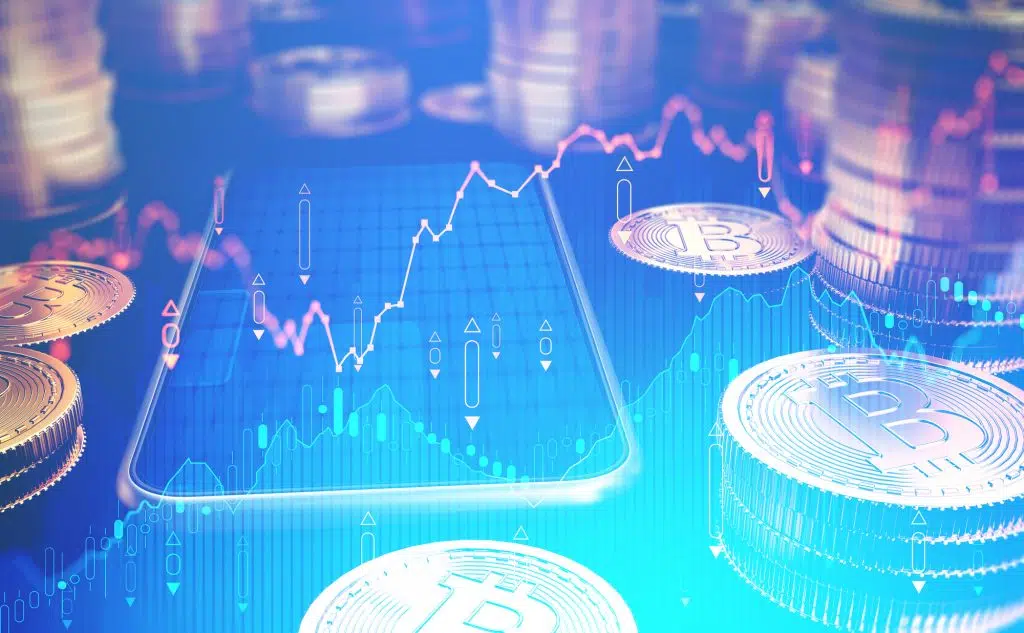 In March 2025, the value of Dogecoin is expected to drop to a minimum of $0.19. With an average trading value of $0.20 during 2025, the DOGE price may reach a maximum value of $0.22. The highest price of Dogecoin is anticipated to be about $0.25 by mid-2025. In addition, DOGE has a minimum price of $0.22 and an AVERAGE price of $0.23 in June 2025. The price of Dogecoin is anticipated to range from $0.23 to $0.28 by September 2025, with the monthly average DOGE price hovering around $0.24.
The DOGE is predicted to reach a maximum price of $0.31 and a low value of around $0.26 in December 2025, according to the Dogecoin projection. Regarding average pricing, DOGE may be found in the $0.27 range in December.
The predicted price and analytical analysis for Dogecoin indicate that the price will cross a minimum value of $0.38 before the completion of the current year and an average value of $0.40 in 2026. Additionally, DOGE's price might rise as high as $0.45. The estimated average DOGE price level in 2027 is $0.56; the anticipated minimum DOGE price value by the conclusion of that current year will be $0.54. Additionally, DOGE's top price level is $0.67.
The estimated average DOGE price level in 2028 is $0.78; the anticipated minimum DOGE price value by the completion of that current year will be $0.76. Additionally, DOGE's top pricing level that year is $0.93. The lowest projected price for Dogecoin after that year will be $1.11, according to the technical analysis and forecast price of the cryptocurrency. In 2029, the DOGE price is anticipated to cross an average value level of $1.15. Additionally, DOGE's price might rise as high as $1.34.
The estimated minimum value of Dogecoin by the conclusion of that year should be $1.61. In 2030, it is predicted that the DOGE price will surpass an average value level of $1.66. Additionally, DOGE's top pricing level is $1.94.
Conclusion
The state of the cryptocurrency market will have a big impact on Dogecoin's future. You must be confident that your DOGE investment plan is sound before you proceed. For people with an asymmetrical risk profile, this form of investing is inappropriate. For individuals who have a high-risk tolerance and sound financial standing, it is still a great investment. Along with being speculative, DOGE exposes users to worldwide technology and an expanding environment.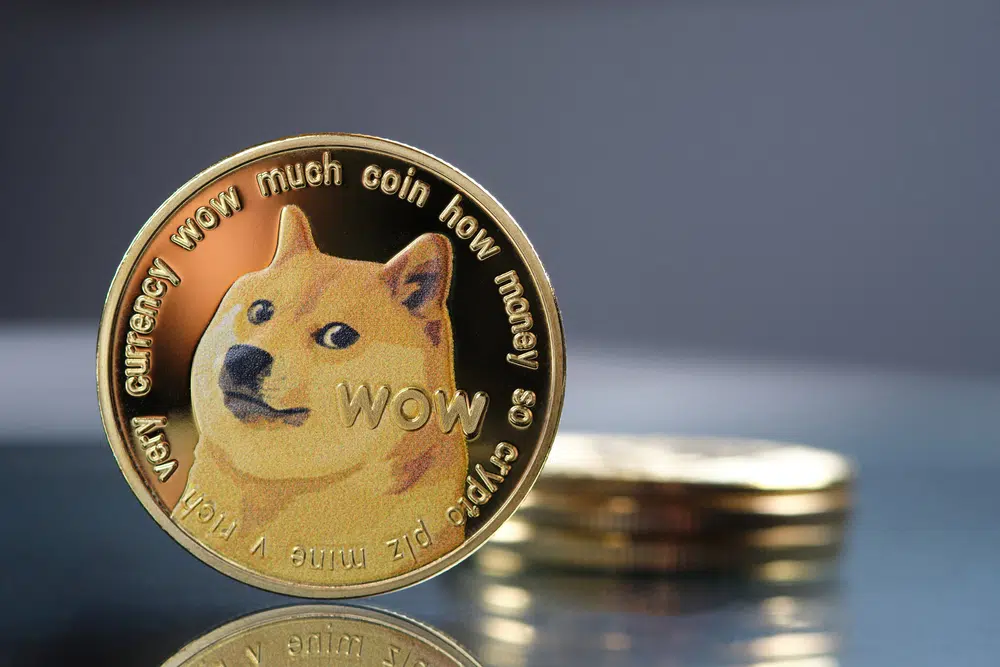 Whenever you are investing in any crypto, you should carry out your investigation and perform a thorough study. Trading is a very risky activity; before taking any action, please speak with your financial advisor.