Attention crypto enthusiasts! Brace yourselves for a trio of exciting opportunities that could set your portfolios on fire. Today, we bring you the thrilling prospects of the #SUI short-term pump, the soaring growth of MANA, and the irresistible rewards offered by LayerZero. Prepare to dive into the world of digital assets as we unveil these tantalizing opportunities and urge you to consider seizing them.
Opportunity #1: The #SUI short-term pump is coming
The big news is that Coinbase will list #SUI. It's a good option for short-term speculation, but it could be a bad idea to stay in that token for long. And here's why:

It's clear from the token allocation chart published by the Binance exchange that a huge volume of SUI (75% of tokens) will be unlocked in October 2023.

The native Sui blockchain token currently has a market depth of about $3 million combined on the five largest exchanges. That's a pretty shallow depth, so there's a high probability of a dramatic drop in price if any large market sales are attempted.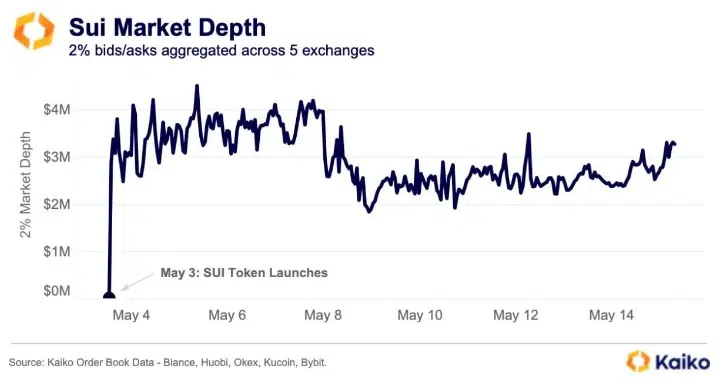 Opportunity #2: $MANA getting ready to grow?
The Decentraland token, MANA, showed good growth, but then there was a correction. And apparently, the correction wave (2) is complete. And now MANA is trying to start a growth wave (3), according to analysts of P_S_trade.
It is considered to be the longest, and given that there are many liquidity zones above, the way up will not be easy. The chart below shows options for what growth and correction waves might look like.
The brand new newsletter with insights, market analysis and daily opportunities.
Let's grow together!
The intermediate targets for MANA growth are $0.90 and $1.85.
The final zone for MANA to remove it from your portfolio, now seen in a likely wave (3), could be around $2.25-2.50.

Opportunity #3: Working on rating in LayerZero
Below are all the available quests on Layer3 that are linked to the LayerZero network. You can get NFT and XP for them, thereby increasing your rating and your chances of receiving future rewards.
LayerZero is a new smart contract platform and interoperability protocol designed to seamlessly connect multiple chains.
List of quests: