Examining the highlights of the eventful week gone by, we will delve into upcoming significant events in the crypto space, token releases, and exciting giveaway announcements.
Here's what we'll cover today:
"Beyond  AI" networking lunch event.

"Exploring Web3" event.

Key Highlights: Catch up on notable events from the previous week, including news about Celsius, Poloniex, and Deutsche Börse.

Market outlook: Key cryptocurrency market indicators to watch for in the coming week.

Bitcoin at $1M — forecast.

Technical analysis: Moonbeam (GLMR) is poised for a 28% surge.

Futureverse and NVIDIA airdrop.
Let's start by reviewing the most notable events of the past week and take a look at the upcoming ones.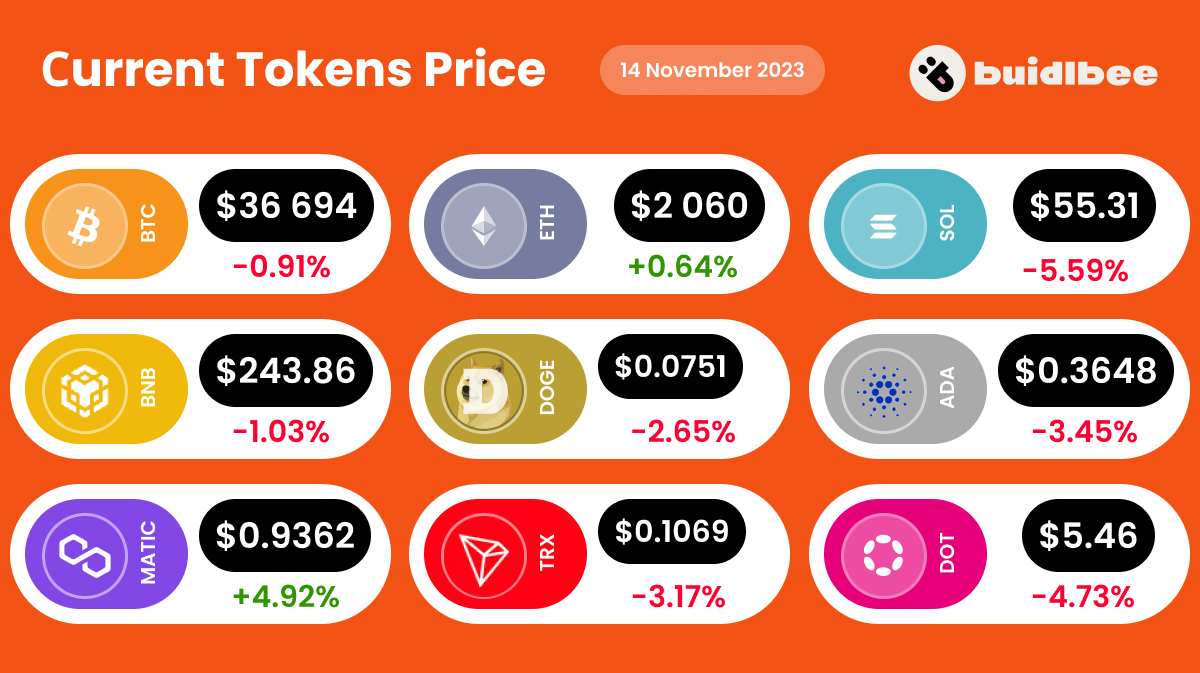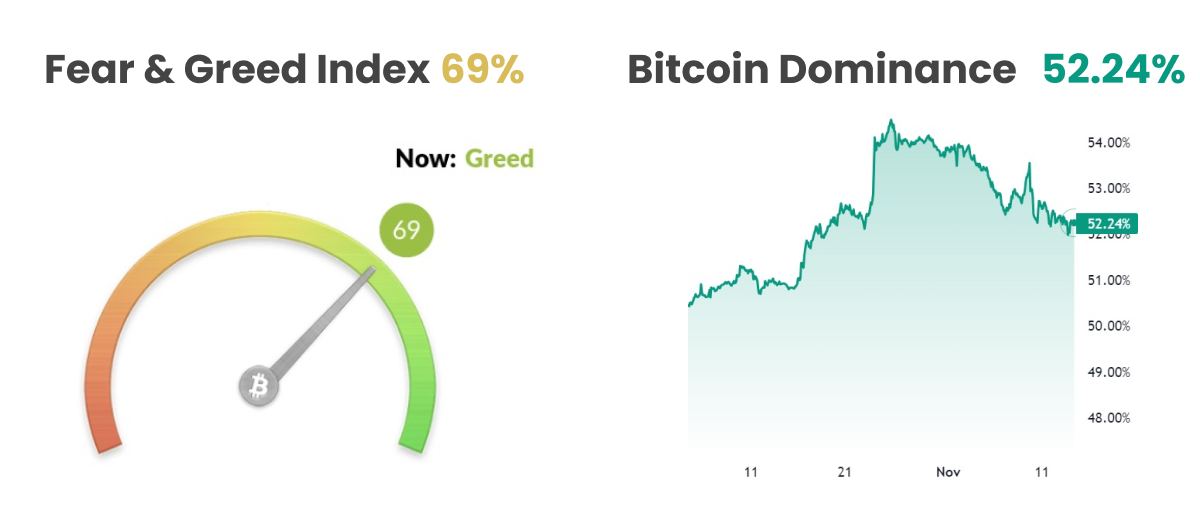 Cryptocurrency lender Celsius Network has gained court approval for its bankruptcy restructuring plan in the U.S. The plan involves creating a new company focused on mining and staking, set to repay creditors around $2B in cryptocurrencies. Celsius may be the first bankrupt crypto firm to retain some operations, offering users a chance to recover up to 85% of their funds in a mix of cryptocurrencies and shares in the restructured entity.
Unlock exclusive insights at the executive networking lunch by Kromin. Connect with industry leaders, including Kromin's CEO Mario De Santis and Director of Global Strategies Vincenzo Ruffa.
The brand new newsletter with insights, market analysis and daily opportunities.
Let's grow together!
Highlights:
Connect with visionary Founders, Entrepreneurs, and Executives. 

Participate in insightful conversations about the future of AI. 

Enjoy a delightful lunch with breathtaking views. 

Fuel your vision for the future of AI.
Don't miss out!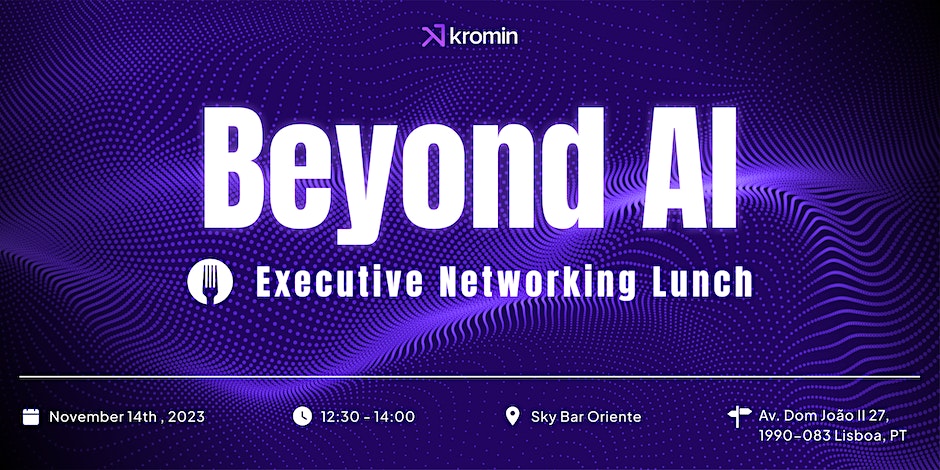 Purchase your ticket now for a unique experience! 🌟
As a result of a cyber incident attributed to the North Korean group Lazarus Group, $114M was withdrawn from Poloniex wallets on the Ethereum and Tron networks. Despite the exchange restoring system operations and preserving evidence, user feedback reflects concerns about the claimed "100% security" and the fate of their funds stored on the platform.
This incident underscores the ongoing threat from hacking entities in the cryptocurrency space and raises questions about the overall safety and protection of users on cryptocurrency exchanges.
One of the world's largest financial groups, Deutsche Börse, is set to launch a regulated cryptocurrency exchange in 2024 as part of its global strategy outlined in the Horizon 2026 plan. While media speculates the exchange will target institutional investors, there is no official confirmation from Deutsche Börse at the time of writing. The move follows the company's acquisition of Crypto Finance, a brokerage firm specializing in digital asset trading, for CHF 100M ($106M) in 2021.
In addition to the exchange launch, Deutsche Börse plans to integrate stablecoins into its network and actively engage in the tokenization of securities with a total value of $3B, all aligning with the updated financial strategy aimed at doubling profits and growth metrics by 2026. The expansion also includes the rollout of the D7 platform for tokenized securities in Luxembourg by the second quarter of 2024, followed by a global market expansion.
Join Kromin for an exclusive executive networking lunch on November 15th at the Sky Bar Oriente, Lisbon. Dive into the world of Web3, explore decentralized technology, and network with visionary Founders, Entrepreneurs, and Executives.
Event Highlights:
Network with industry leaders.

Explore the potential of Web3 and decentralized tech.

Indulge in a delightful lunch with stunning views.

Ignite your vision for the future of decentralized technology.
Limited seats available! Your ticket includes food and beverages (no alcohol), offering a unique chance to connect and gain insights. Don't miss this golden opportunity to immerse yourself in a world of knowledge and connections.
Details:
Date: November 15th

Time: 12:30 – 14:00

Venue: Sky Bar Oriente, Lisbon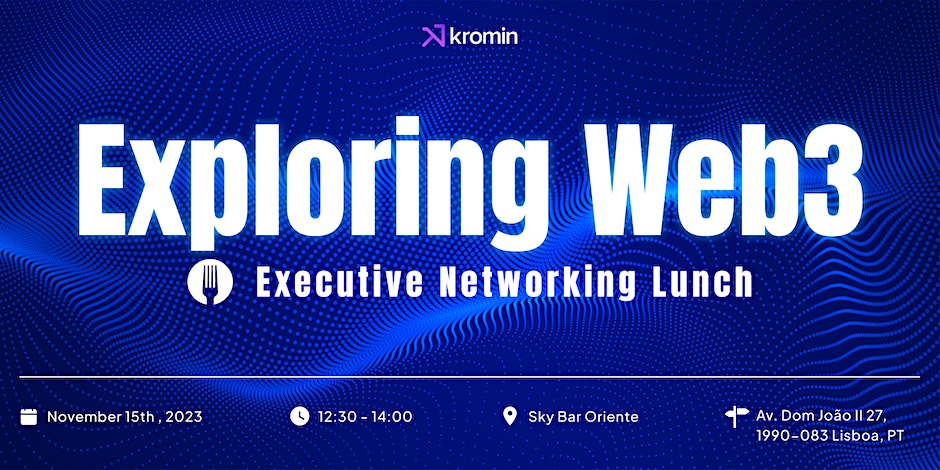 Secure your spot now! 🎟️
🔑 Key crypto market highlights (November 13 — November 22)
💲 Ideas 
Arthur Hayes Predicts Bitcoin to Hit $1M
Co-founder of the BitMEX exchange, Arthur Hayes, has shared new market predictions. According to the expert, the bull run has already begun, and during this cycle, the growth of Bitcoin and Ethereum will reach up to $1M and $100K, respectively.
According to a post on Twitter, Hayes received insights from "ancestors in Rapa Nui." However, as of now, Bitcoin is hovering around $36.7K, and Ethereum recently surpassed the $2K mark. Therefore, it remains unclear when and if the crypto expert's forecast will come to fruition.
Moonbeam's Moonshot
Trader ATraderSniper has shared a technical analysis predicting a potential surge in the native token Moonbeam (GLMR). According to the expert, the asset has already broken out of a rising wedge on the 1-day timeframe, signaling an imminent bullish wave.

As a result, the coin's growth could reach 28%. Notably, GLMR has already seen a nearly 16% increase in the past week. If ATraderSniper's forecast holds true, the asset is expected to continue its upward trajectory.
*Any technical analysis in the long run cannot accurately predict the movement because now is a very tough market and the news can swing currencies in all directions
$10K from Futureverse and NVIDIA
NVIDIA has announced a partnership with Futureverse and is giving away $10K.
How to participate:
Visit the

bot's

page.

Select CIS and subscribe to the channel + chat.

Add your BEP20 wallet.

Optionally, you can grab your referral link and invite referrals to join.