As we reflect on the past and upcoming weeks, let's take a look at significant cryptocurrency events, upcoming token issues, and interesting news regarding giveaways.
Here's a preview of the compelling content that's in store for you:
Keep informed about significant events from the previous week involving CoinLIst's new staking funds, Uniswap's new fee structure, and Binance withdrawal bans.

Interview with the CEO of the biggest Indian crypto exchange WazirX.

A webinar on launching in new markets.

XRP at $30 — Is it too good to be true?

Technical analysis: Trader predicts Apecoin's 1000% surge.

Subsquid activities.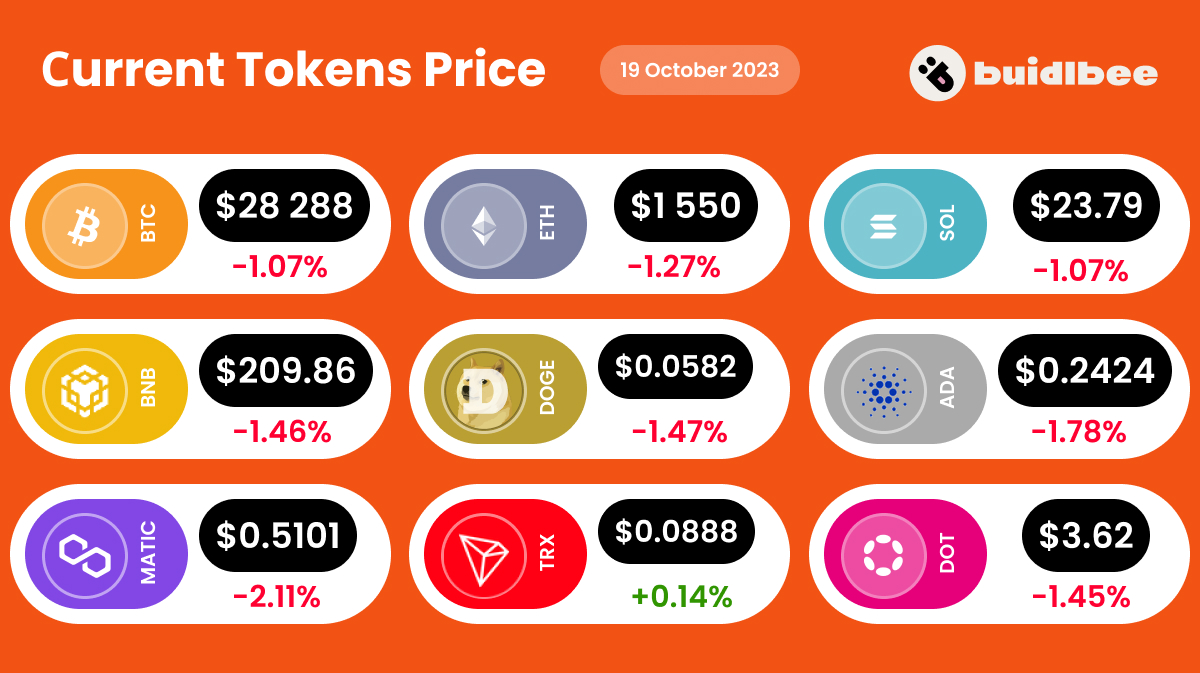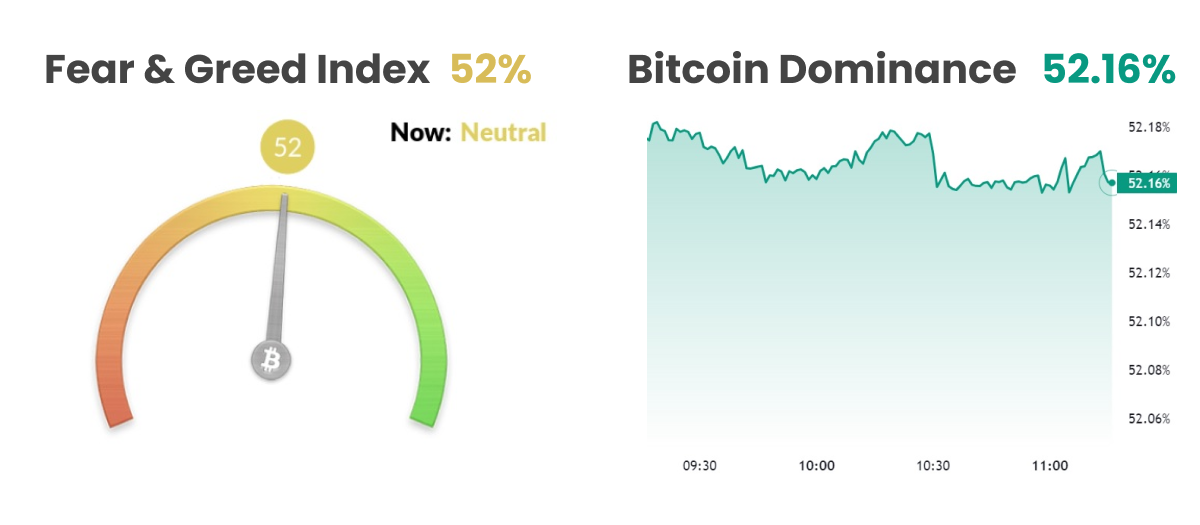 Keep yourself informed in the ever-shifting landscape of cryptocurrency. Here's a quick recap of last week's noteworthy developments you might have overlooked:
CoinList introduces unique staking funds for accredited US investors, simplifying the staking process while navigating regulatory complexities. These private funds manage staking as securities, offering an accessible and compliant solution.
The brand new newsletter with insights, market analysis and daily opportunities.
Let's grow together!
This development is a breakthrough for the crypto industry, potentially setting a regulatory precedent and promoting blockchain adoption. It addresses staking's complexities and compliance issues, spurring innovation.
In the crypto world, CoinList's approach simplifies staking while paving the way for regulatory solutions, fostering growth and wider adoption.
Join us for an exciting webinar on launching businesses in new markets, and uncover the path to success through cutting-edge marketing and digital strategies!
📅 Date: October 24th at 6:00 PM.
🔑 Key topics:
Navigating market selection;

Crafting a product concept tailored to new market demands;

Mastering market testing methods and techniques;

Unleashing the power of PR and marketing tools for a triumphant launch.
🎤 Speakers:
Vera Voron: Co-founder of MC.today and Highload, leading Ukraine's largest IT and Web3 media group.
Dmytro Voloshyn: A serial entrepreneur with a proven track record of success, boasting collaborations with 400+ clients through Ghost Marketing.
Maria Prohorova: CEO of InDevLab and expert at the Ministry of Digital Transformation. Launched over 100 digital transformation projects.
Language: Ukrainian. 
❗️ Registration is mandatory.
Prepare for a journey towards
Prepare to pay. Uniswap's web app and wallet will introduce a 0.15% fee for specific token swaps from October 17, 2023, separate from the protocol fee. Token exceptions include Ethereum, USDC, wETH, and more, with no fee if trading between them or stablecoins. Founder Hayden Adams views this fee as a means to support DeFi's growth and development, offering one of the industry's lowest fees.
Interestingly, this is in contrast to the fact that earlier in June the team voted against introducing protocol fees. And considering that after the fees come into effect, Uniswap Labs will receive an average of $870K, this move is more beneficial to the company than to users. We hope that the announced development will be tangible and useful.
Don't miss out on an exclusive interview with Nishal Shetty, the visionary founder of India's largest crypto exchange WazirX, and founder of Layer 1 blockchain Shardeum, as he shares profound insights on
the conflict with Binance's CZ;

building an international business with a massive audience;

strategies to encourage users to spread the word about your products;

the global demand for decentralized services;

approach to managing multiple major projects;

his own investment criteria and interests;

competing with global players and more.
Tune in on YouTube for a full interview:
Following an update to its terms of use, Binance.US users can no longer directly withdraw dollars from the platform. Instead, they must convert USD to stablecoins or digital assets for withdrawal. This change comes in response to the U.S. SEC's aggressive stance on the crypto industry, which led to banking partners becoming hesitant to engage with Binance.US.
This development underscores the growing regulatory pressures on the cryptocurrency industry, affecting both exchanges and users. Binance's struggle with banking partners and regulatory challenges could impact the accessibility and ease of transactions for crypto enthusiasts, potentially influencing the broader crypto landscape.
🔑 Key crypto market highlights (October 18 — October 26)
Get ready for an eventful week ahead, filled with a lineup of not-to-be-missed highlights.
💲 Ideas 
XRP price to surge 5000%?
Crypto analyst Egrag Crypto has made an extremely bullish XRP price prediction. He predicts that XRP could reach close to $30 at its peak, with a potential 5,000% increase.
The prediction is based on the Elliot Wave Theory, which identifies five waves, with the third wave being significant and often eclipsing previous waves.
Egrag expects XRP to hit $6.5 during the third wave in 2024, with a temporary correction. The fifth wave is projected to be the grand finale, pushing XRP to at least $27, possibly between 2025 and 2026. The analyst suggests that investing in XRP below $0.50 could be a wise move given these expectations.
This bullish XRP prediction by Egrag Crypto seems overly optimistic, relying on the Elliot Wave Theory which is often criticized for its subjectivity and unpredictability. Such extreme forecasts can lead to a speculative frenzy in the crypto market, potentially resulting in high volatility and risky investment decisions. Caution and thorough research are advised before making any investment based on these predictions.
Apecoin potential moonshot
According to the technical analysis by trader AlanSantana, the Apecoin token could potentially experience a 1000% surge. However, the expert acknowledges the possibility of the altcoin moving in the opposite direction, but he believes this is unlikely.
"We can never say for sure but the probability is really high, about 90%, that the correction is over," he stated.
It is assumed that the bottom has already been reached, and based on the charts, the minimum rebound could be around 465%. Additionally, the expert sees the potential for the pair to go much higher, possibly reaching 1000% or even more.
*Any technical analysis in the long run cannot accurately predict the movement because now is a very tough market and the news can swing currencies in all directions
Subsquid rewarding testnet
The Subsquid project, which extracts and transforms blockchain data to represent it as a GraphQL API, has launched a rewarding testnet. In the prize pool, there are 26.6 million SQD tokens distributed as follows:
13.3 million SQD tokens are allocated to be shared among the top 4,000 developers and other community members.

Another 13.3 million SQD tokens are designated for the 133 node runners.
Step-by-step guide for developers and community members:
Visit the project's

website

and create an account using either your email or GitHub.

Connect your wallet and complete tasks labeled as

Community

.

To do this, you'll need to join the project's

Discord

channel and complete tasks on

Zealy

. Your goal is to make it into the top 4,000 on the

leaderboard

.

Actively participate in the Discord community. Your involvement could lead to becoming a project moderator or ambassador in the future.
Here's an instruction for node runners.
That's it.