Each investment fund has its own methodology for comparing and evaluating the prospects of crypto projects to select the best ones. We decided to show a simple example of how such checklists are made to select projects for investment, explaining each stage of filtering. Understanding how it works, you can take our simple methodology based on 5 metrics as a basis and extend it with your own filters.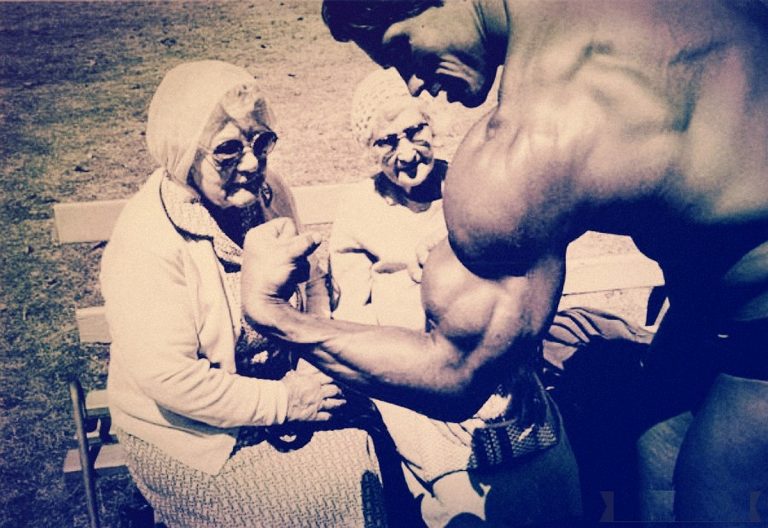 Funding
Any serious project starts with money. If you are interested in a brief speculative interest, you can choose coins with 1-2 developers who support blockchain in their spare time from their main work. But a real and serious project needs a team of professionals, which requires a stable budget.
All of these Top 10 projects with the most funding are successful and established projects. Here are the leaders according to this filter: Ethereum (all ETH-based projects are collected in this item), BNBChain, and Polygon. Interestingly, Solana used to be in the Top 3, but recently dropped back to 4th place.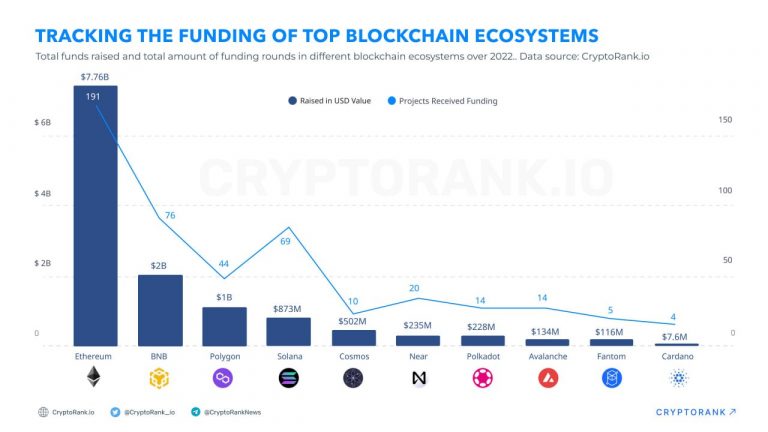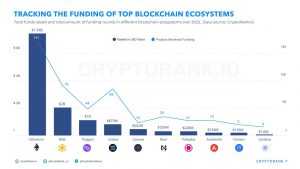 For Ethereum, which is merged into one item (which hinders its analysis), we offer an additional table of ETH projects by their TVL for better detail: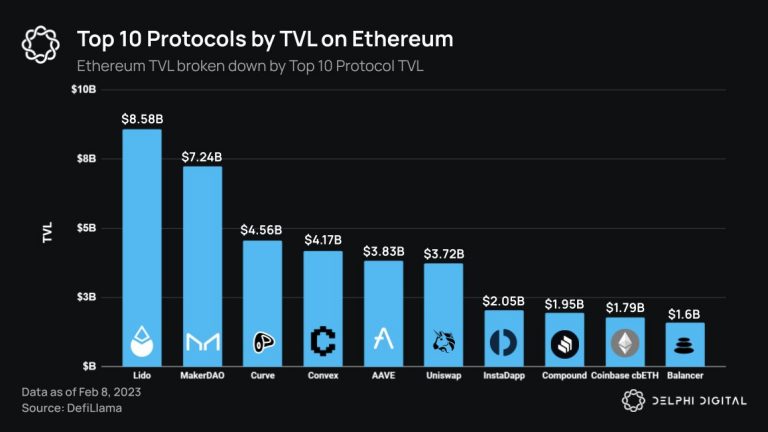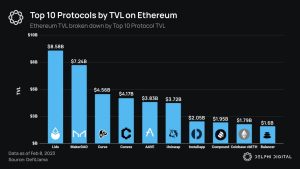 Development activity
It is important to spend the money efficiently so that the development is active. There are many services monitoring developer activity on Github, but we want to pay attention to Santiment's rating, the only one we trust. Their method is cleared of the cheats and errors inherent in most such rankings.
Here is how they describe their activity monitoring methodology:
"There are a couple of websites that try to track dev activity and compare projects, but if you dig deeper into their stats you will find some bothering results.
Check out the @santimentfeed methodology to scrape data for true github commits, excluding routine updates by projects such as regular Slack updates." 
And here are their results: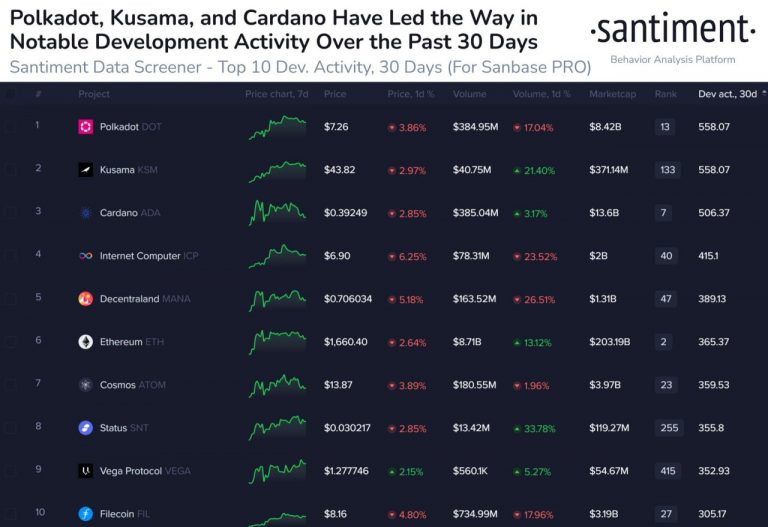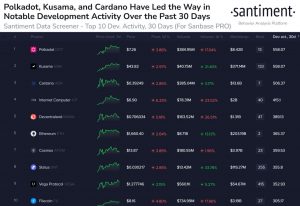 Famous projects such as Polkadot, Cardano, Ethereum, and Cosmos are in the lead again. All of these projects can be rightfully called the most innovative; the number of innovations in them surpasses all others.
Liquidity
The next important point when investing is the ability, at any time (for example, during another panic in the market), to quickly sell the coins and take your money back. This parameter defines the liquidity of assets; partly, this metric is a measure of its real popularity, which can't be faked or cheated.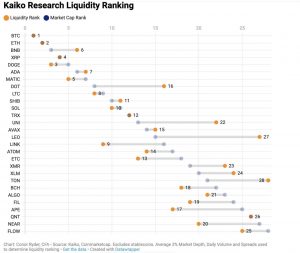 Interestingly, you can see from here that Dogecoin is cool and that real money is circulating, in it, despite all the frivolity of its image.
TVL Indicator
TVL (Total Value Locked) is the total amount of funds locked up in a smart contract. It is the most important financial indicator of a particular project and cannot be faked. Simply put, TVL gives an objective view of the overall interest in projects by other investors.
Here are the latest TVL figures for various projects: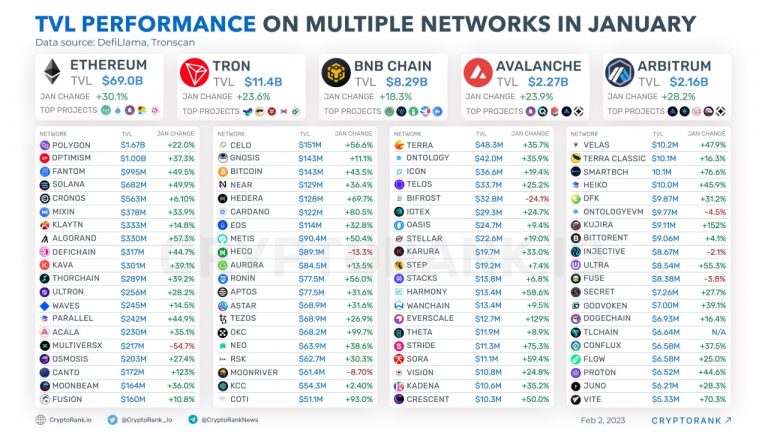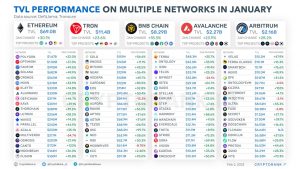 Popularity with the general public
There are different ways to try to determine the popularity; let's take as a simple example the number of project pageviews on CoinMarketCap. According to this data, we can see that Shiba Inu is much more popular among the masses than Dogecoin (which is not in the top 10 in terms of views).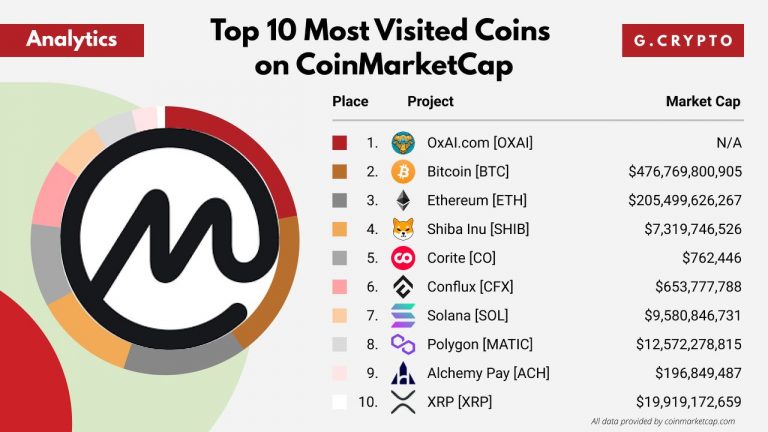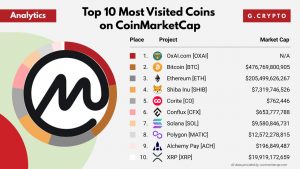 Summary of results
Now we need to convert all these metrics into numbers, here's how to do it.
When the metrics are defined, each metric is given its own weight (according to its importance in your opinion), and then the data of all projects is put into a common table. After that, the table counts and summarizes the scores for each project and each metric to determine the most successful ones according to the selected filters. These results are obtained through the prism of characteristics important to you personally. We have cited only 5 important metrics as an example. In real investment funds, the selection methodology may include up to 100 such metrics.
In order not to make an implicit offer to buy assets here, we suggest you do it all yourself, adding our metrics to your own that are important to you personally. Also, don't forget to update your numbers with the metrics listed; we are providing actual data as of February 2023.
In the case of our example, the top 7 winners include (without specifying their exact order in the ranking) the following blockchains: Ethereum, BNBChain, Polygon, Polkadot, Cardano, Cosmos, and Solana.