Reviewing an action-packed week with notable crypto events, token releases, airdrops, and the latest news. Here's a snapshot of what's coming:
Highlights from the previous week featuring Binance, JPMorgan, PayPal, Aptos and CoinEx.

Key cryptocurrency market indicators to watch in the upcoming week;

Undervalued spot Bitcoin.

XRP takes flight.

Game of Sana's drop.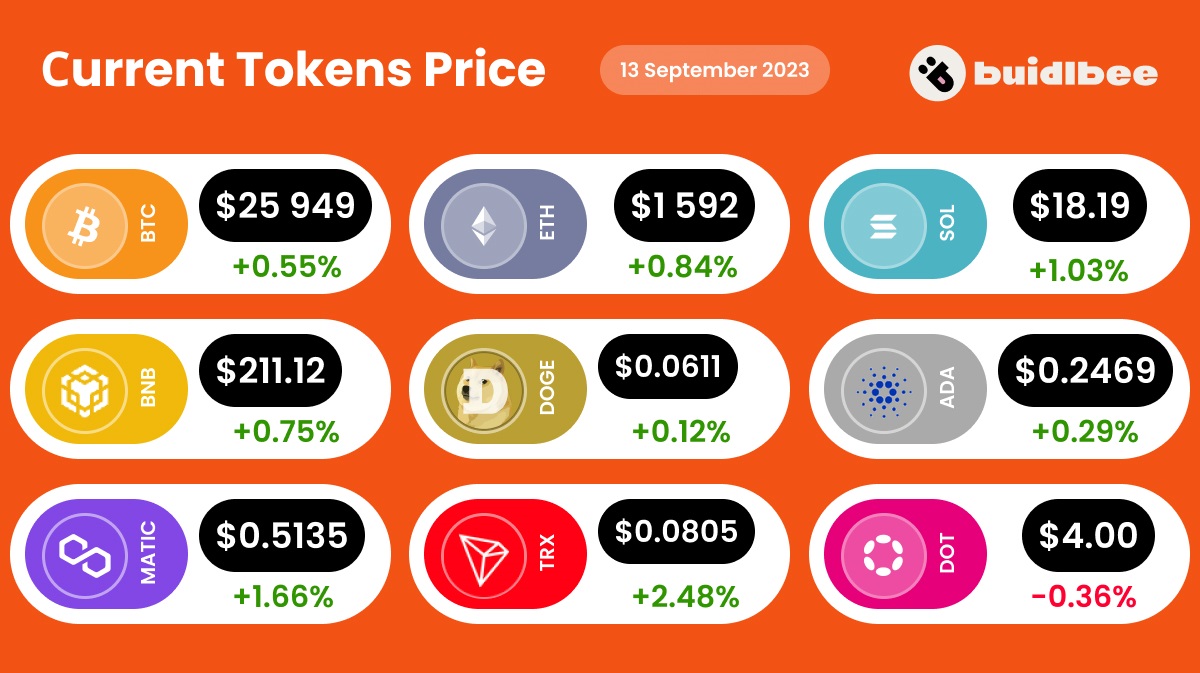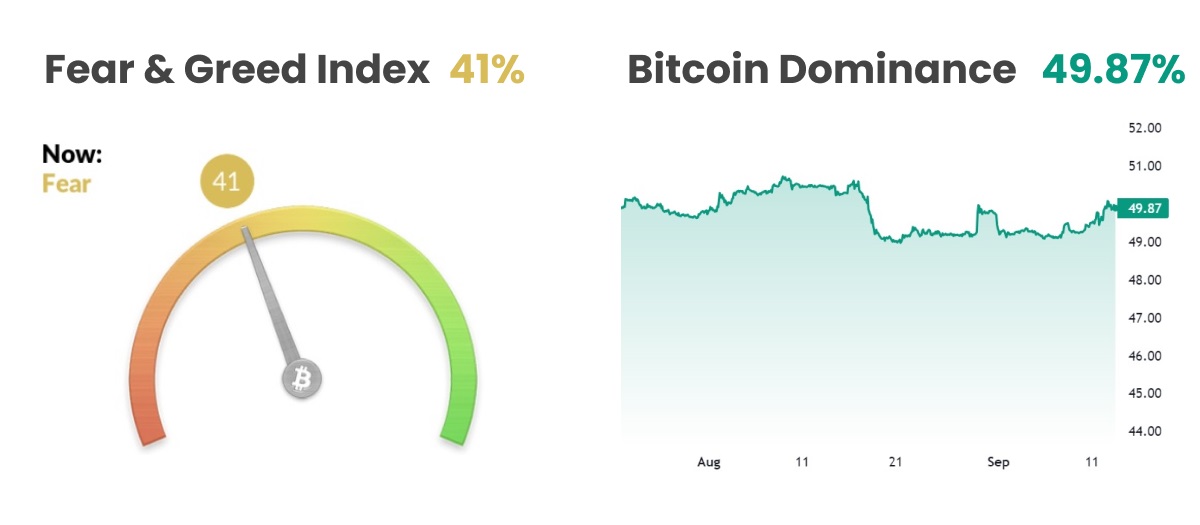 To stay updated in the fast-paced world of cryptocurrencies, here are some key highlights from the past week you might have missed:
Binance has incorporated Ethereum (ETH) support on the zkSync Era network, enabling deposits and withdrawals. Users can find their Ethereum (ETH) deposit address for the zkSync Era network on the Deposit Crypto page.
This integration underscores Binance's ongoing commitment to enhancing scalability and efficiency within the cryptocurrency domain. zkSync's technology promises quicker and more cost-efficient transactions, which can elevate the overall user experience on the Binance platform.
The brand new newsletter with insights, market analysis and daily opportunities.
Let's grow together!
JPMorgan Chase is gearing up to introduce a deposit token in the United States, subject to regulatory approval. The intent is to simplify and reduce the expenses associated with cross-border transfers. The bank has already set up the required infrastructure for this initiative and anticipates it becoming operational within a year following regulatory clearance.
This development underscores the increasing interest in blockchain-driven financial solutions and their potential to modernize conventional banking procedures. If greenlighted, it could present a pivotal stride in integrating digital assets within the mainstream banking ecosystem, possibly offering enhanced efficiency and convenience for customers.
The decentralized exchange, Sushi, has announced plans to extend its support to Aptos. Remarkably, Aptos will be the first blockchain that's incompatible with the Ethereum Virtual Machine (EVM) to receive such support. This development entails the integration of an automatic market maker (AMM) and SushiXswap. Aptos has indicated that this partnership is merely the initial phase of their collaboration, with subsequent integrations aiming to optimize user experience and compatibility for both Sushi and Aptos enthusiasts and developers.
Sushi's decision to embrace Aptos — a blockchain distinct from EVM — reflects the growing diversification in the decentralized exchange domain. This venture paves the way for greater accessibility across varied blockchain networks, potentially drawing users and developers seeking alternatives to EVM-centric platforms.
It would be nice to get a second drop from Aptos in this regard, wouldn't it?
PayPal, the renowned payment services provider, has rolled out a feature that empowers users in the US to convert their cryptocurrency holdings into US dollars and transfer them directly to their PayPal accounts. This initiative follows PayPal's collaboration with Consensys and Ledger, which previously allowed US customers to procure cryptocurrencies straight from the platform. The integration seeks to bolster the Web3 market's user base by offering a reliable and efficient mechanism.
The introduction of this capability underscores PayPal's dedication to simplifying cryptocurrency transactions and amplifying user accessibility. By facilitating a smooth transition from crypto to US dollars, the feature paves the way for practical cryptocurrency usage in day-to-day transactions, hinting at potentially heightened adoption rates in the future.
On September 12th, the cryptocurrency exchange CoinEx suffered a hacking attack, leading to the unauthorized withdrawal of approximately $53.9M in crypto assets from several of the company's hot wallet addresses.
CoinEx reports that its risk control system promptly detected unusual withdrawal activity from these addresses. Although the full scope of the breach is yet to be ascertained, the impacted funds constitute only a minor fraction of CoinEx's overall assets. As a precautionary measure, the exchange has temporarily halted deposits and withdrawals to conduct a comprehensive investigation.
Security breaches and hacking episodes continue to be a pressing issue in the cryptocurrency domain. Even though CoinEx has sought to reassure its users by emphasizing that the misappropriated funds form just a small segment of its reserves, such events highlight the critical need for rigorous security protocols among cryptocurrency exchanges. Users are advised to be vigilant and prioritize exchanges known for stringent security standards to safeguard their assets in this dynamic digital environment.
Stay updated on the ongoing assessment of the exchange's losses here.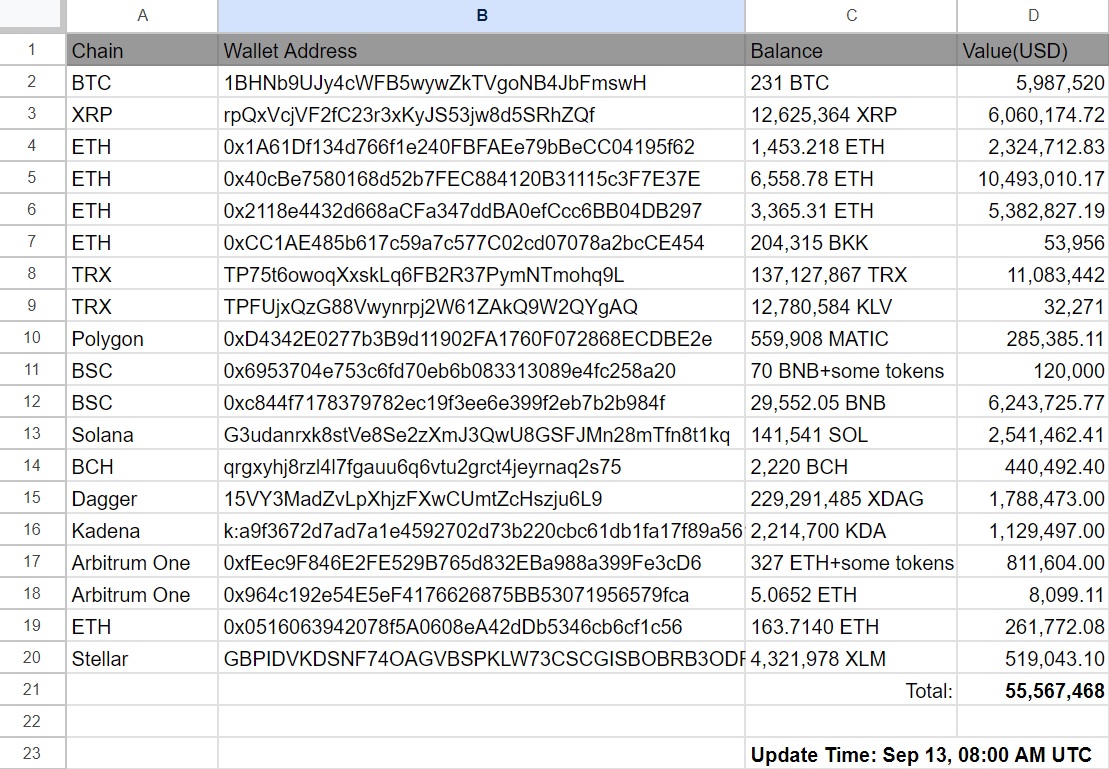 🔑 Key crypto market highlights (September 13 — September 20)
Let's take a look at upcoming events set to shape the dynamics of the crypto landscape.
💲 Ideas 
[1] 🔔The bullish potential of spot Bitcoin ETFs
Experts suggest acquiring crypto in anticipation of the potential approval of Spot Bitcoin ETFs, believing that current market sentiment might not adequately capture their bullish potential. Analysts argue that the market might be underestimating the implications of US BTC ETFs and futures-based ETH ETFs. Grayscale's recent legal triumph over the SEC has bolstered the likelihood of approval, which could catalyze substantial financial inflows and amplify buying pressure.
Consequently, these experts advocate for early market entry and the construction of a diverse crypto portfolio. They stress the importance of patience and anticipate the potential approval of a Spot Bitcoin ETF in the future. Furthermore, they foresee Ethereum potentially benefiting from the introduction of a futures-based ETF.
Have you started bolstering your portfolio yet?
[2] 🔔XRP resistance
Crypto analyst and trader, LegionQ8, has observed notable trends in the XRP token, suggesting potential growth in the near future.
Based on his technical analysis, XRP managed to breach the support line at $0.4860, which was concurrent with a resistance zone. Subsequently, the price reverted to its previous levels and even sustained above them for a time. However, it later retraced to the support line, effectively leaving the triangular pattern.
At present, XRP is hovering around the resistance mark. LegionQ8 speculates that the asset might push past this resistance. Should this occur, the token's price could escalate to approximately $0.5250, marking a growth of over 8%.

*Any technical analysis in the long run cannot accurately predict the movement because now is a very tough market and the news can swing currencies in all directions
[3] 🔔 Exploring the Game of SaNa
Game of SaNa, a GameFi project on Polygon, has launched to obtain its native token, $GOS. Here is a step-by-step guide to join the campaign:
Navigate to the

Game of SaNa Bounty

Gleam page and sign in.

Compete all the required tasks.

Boost your odds of winning by accomplishing additional tasks.

Encourage your friends to participate and compete for referral bonuses.
According to reports, 3,000 randomly chosen participants will be awarded 150 $GOS each. Meanwhile, 100 participants will receive 400 $GOS each, and the top 20 most engaged participants will be granted up to 3,000 $GOS.
It's pivotal to mention that while the token, game, and metaverse are currently under development, claims can already be made. The developers have also intimated that future releases will allow users to secure free land within the metaverse. Be on the lookout for further updates.