I had the pleasure of meeting Lavinia this year in one of the London coworking spaces, ThursDAO, where crypto enthusiasts work on blockchain technologies.
Lavinia Osbourne is a leading blockchain thought leader and entrepreneur within the NFT and metaverse space. She is the founder of WiBT (Women in Blockchain Talks) and is at the forefront of the UK Women in Crypto and Blockchain movement.
Meeting Lavinia for an interview and seeing how deeply involved she is in the blockchain space and the development of Women in Blockchain Talks, which celebrates its 3rd anniversary, is inspiring and energizing.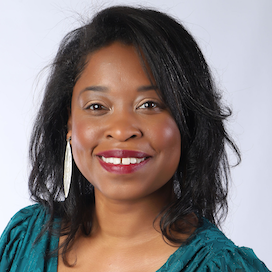 Q: Please tell us a little about yourself and what you are doing
A: I founded the first women-focused blockchain education platform in the UK. Today, that platform has won numerous awards, and we are at the forefront of the movement to bring more women into the cryptocurrency and blockchain industry.
One of the key things that set us apart from our competitors is that the events we organize as part of the Women in Blockchain Talks education platform are attended by both women and men. One of our primary goals is to attract 50,000 women to the blockchain and crypto industry by 2023.
To mark the third anniversary of our platform, we are also launching many global chapters of Women in Blockchain Talks around the world: in Manchester (UK), France, Spain, Berlin (Germany), Warsaw (Poland), Karachi (India), and Dubai (UAE), which will allow people not only from London but from all over the world to come together, learn about the blockchain industry and develop their community.
Q: Why exactly are blockchain, NFT, and crypto?
A: All my life, I have been involved in financial well-being and helping people, especially women. So, as part of my consulting business, I set out to help women overcome the fear of money, of learning different tools and take advantage of the opportunities that come with knowledge.
Knowledge is power, but your power can only be strong if you put that knowledge into practice. This is why I started my career in the crypto industry: the threshold for women's representation in this industry is still negative.
Q: What opportunities do women have in crypto and blockchain technology?
A: What impresses me is the openness of the industry, the willingness of strangers to communicate with each other, to make smart contacts, the huge number of opportunities, and the sense of excitement because, in the future, it will have a great impact on the environment, the world, the economy, and women.
Also, regardless of your age, you can change your career. Because we need not only thought leaders, entrepreneurs, and practitioners but also people who can develop technologies.
People in the blockchain industry are capable of unreal things. And many women who enter the blockchain industry feel like they can make a difference.
Q: Is the gender imbalance still felt in the same way in 2022 as it was two years ago? Are there enough women in crypto?
A: There are just not enough women in the crypto industry, not enough women in blockchain, and not enough women in technology and science.
We have a long way to go to achieve parity and equality in this space. And the difference between parity and equality is that you can have 75% men and, say, 25% women in the industry, but the equality ratio is the same, right?
And when we talk about parity, let us imagine ideal numbers of 50% to 50% or 54% to 46%.
Do I get the sense that the gender balance is now levelling out? Clearly, yes, we are moving in the right direction, but there is still a lot to do. For example, considering that 5% of NFT sales were made by women last year, you will agree that these numbers are not very high. Therefore, 100%, we still have a lot to do.
Q: How did you manage to overcome your fear of the industry?
A: You have to get used to overcoming your fears. There's a saying that goes, "Accept the fact that what you are doing makes you uncomfortable." 
If you have a strong passion for something, that will drive you. No matter what fears, no matter what problems, you'll always be looking for solutions. Resourcefulness and resilience will be your best friends because you will sometimes encounter difficulties in life.
Q: How did you come to launch Women in Blockchain Talks?
A: In 2019, I was at a crossroads and wanted to do something in the blockchain industry. I was not sure what exactly because I am not a technical person, and I did not think my entrepreneurial skills would be enough.
I had to talk to some technical experts who could tell me, "You know, your skills are enough; we need people like you to bring more women, more people into the blockchain industry."
I brought my skills into that space, which gave me the confidence to go ahead and develop my project WiBT (Women in Blockchain Talks).
Eventually, this opportunity evolved into an educational project with the possibility of bringing many people together to learn about blockchain. Based on WiBT, we are also hosting various events. For example, in early March, Cyprus will host a three-day Women in Blockchain Summit 2023, focusing on opportunities for women in the blockchain industry.
Q: Thank you! I am from Ukraine, so the last question is, what advice would you give Ukrainian women in crypto?
A: To the Ukrainian women who want to become part of the crypto world, I would advise them to overcome their fear and do it anyway. If you feel something in this community fascinates and interests you, take the time to learn it. There is no need to rush; this is your journey. Join communities like ours and share with women like us to get inspired. 
As for women who are already in crypto, I would say that we need to help beginners by giving them a hand in this industry, supporting them, and being patient with them – just like you would want someone to be patient with you.
So, when planning initiatives for women in crypto, do not be afraid to stand up and take a leadership role. Leadership is not about being self-sufficient and keeping your ego in mind. Leadership is about being a servant to others and becoming tangible through others to make a difference and an impact.
Initiators of crypto education programs for women must pay attention and listen to their audience and community. Ask them questions and be patient because it is tough to adopt a new technology, let alone one that has such a huge impact on the world.