Binance announced the soon launch of a new Web3 apps platform called Greenfield. In this article, we will not only look at how this unusual blockchain is organized but also try to understand why Binance needs this project at all.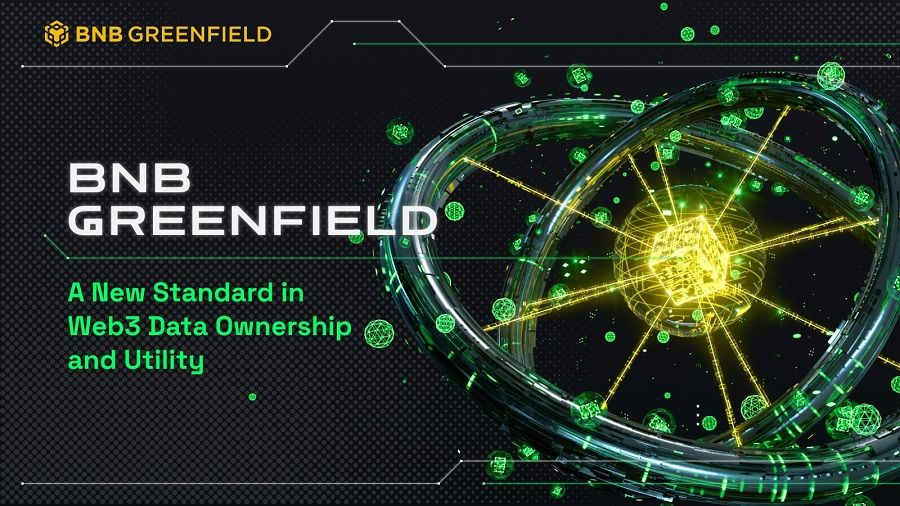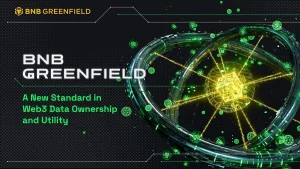 What is Greenfield for?
Arcane Research, in a recent report, states that Binance controls 92% of Bitcoin trading. Arcane sums up its research very clearly: if there is a crypto market that everyone is talking about, it is called "Binance." If we name things by their proper names, cryptocurrency trading today is under the control of this one super exchange.
But it looks like Binance is preparing another surprise, this time in the area of specialized hosting for Web3 data. Recently, it made public the whitepaper of its new project Greenfield, which is expected to launch in the coming months. If the exchange Binance, as an intermediary, controls significant part of the cryptocurrency turnover in the world, then this project is going to become a global Web3-storage.
The brand new newsletter with insights, market analysis and daily opportunities.
Let's grow together!
The general idea is to give a high degree of privacy to the projects while allowing the integration of this data with their dApps (Web3 functionality). It is also planned to make payment for services in BNB; on this basis, a built-in new social model for projects is also promised (no details yet).
It is quite difficult to accurately describe this service, because it is a new class of product for the Web market. Greenfield is somewhat similar to cloud storage services like DropBox, but with a fancy addition: this storage system allows you to run dApps and uses NFTs and smart contracts to manage ownership and access to data.
And even that description narrows down the claimed capabilities, as the developers talk about the possibility of storing Big Data for third-party applications or even block data from arbitrary blockchains with very flexible privacy settings.
1/ #Binance, the popular crypto exchange, is expanding its blockchain capabilities with #BNBChain's latest initiative – BNB #Greenfield. But how does this work?

🧵A thread by @esatoshiclub

— Satoshi Club (@esatoshiclub) February 2, 2023
In fact, with Greenfield,  any crypto or Web3 project gets a complete ecosystem, all in one. There is nothing like that on the market yet, and this idea looks like a logical step forward in making Web3 more accessible and developer-friendly.
We appreciated the scale of Binance's vision in wanting to become a global hub for Web3 applications, and now we are ready to share the details of how this unusual hosting project will be arranged from the technical point of view.
General technical details
Technically, BNB Greenfield consists of a trinity that works together to provide a decentralized data storage system with users at the center:
BNB Greenfield Blockchain + Storage Providers. 

New BNB Greenfield dApps.

Existing BNB Chain dApps.
All together,  it works this way: users upload their data with unique access and usage permissions. Data storage itself is implemented as a hybrid between blockchain and traditional cloud storage:
On the one hand, storage providers store that data off-chain with proper redundancy and backup. The AWS Cloud will be used for this component as backend. 

On the other hand, Metadata is stored on the BNB Greenfield blockchain.
This non-standard hybrid approach allows for the extraction of the advantages of both approaches while offsetting their disadvantages. It is hard to say yet how effective it will be in real life, but it all sounds interesting.
Potential use cases for BNB Greenfield include:
Personal Cloud Storage.

Hosting and Deploying Websites.

New Social Media Model.

Storing Terabytes of Data from BNB Smart Chain.
Unfortunately, there are no details yet on exactly how this will be implemented, for example, "New Social Media Model". All details are promised at the time of the project's launch.
The public has met such a large-scale project with restraint, as it often happens with a completely new class of product. Victor Genin, senior solution architect, shared his laconic vision for the purpose of the Greenfield project: "to create a new theme for the ownership and utility of data."
This is the 3rd blockchain that #BNB is a native token on. One coin, 3 blockchains (so far). Keep building! https://t.co/vQNwLpgXur

— CZ 🔶 Binance (@cz_binance) February 2, 2023
Conclusion
So far, it is difficult to understand what Greenfield means for the market in the event of its success. On the one hand, it is certainly centralization and even more growth of Binance's dominance, potentially dangerous for the market and competing players. On the other hand, Binance's ability to create excellent and competitive services is well known, and it would be great for everyone in crypto if this empty space in the market was filled up.
The market the company is entering is still empty, and given its high competence in the industry, it seems to us that Binance has a good chance to capture another important market sector. That is why it makes sense for investors to take a close look at BNB, whose rapid growth in capitalization we described recently.