In one month of Bitcoin-based NFTs (aka Ordinals), the number of NFTs released has exceeded 200,000. The incredible growth rate is attracting well-known brands, such as Yuga Labs, which has announced that it will release a unique series of NFTs on the Bitcoin blockchain. The technology itself of these NFTs is causing a lot of controversy and splitting the Bitcoin community into haters and fans of this art.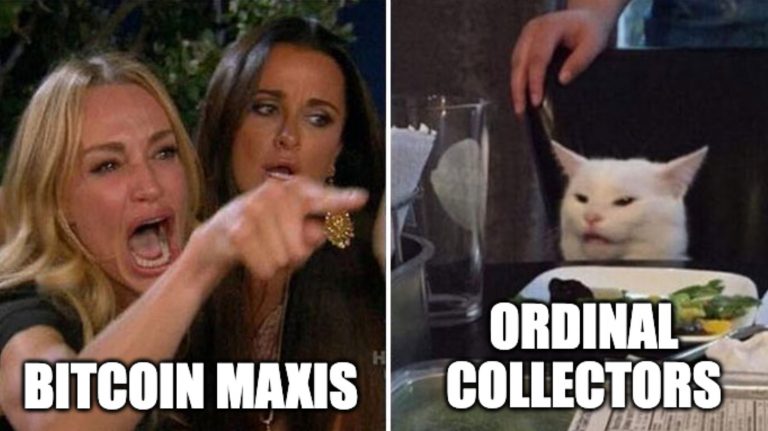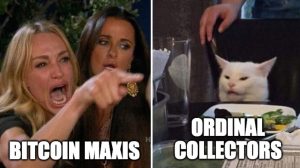 Yuga Labs has come to the Bitcoin
The creator of the popular Bored Ape Yacht Club NFT series, Yuga Labs has developed a new collection of 300 generated 3D pictures. It plans to release this NFT series on the Bitcoin blockchain. The digital artifacts will be created using the Ordinals protocol, which was first launched in January 2023. These NFTs will have no connection to Yuga Labs' other known Ethereum-based projects, not as a replication but as a completely independent collection.
NFT expert Leonidas, author of an encyclopedia about NFT, commented on this release of NFT:
"Yuga and every other top-tier NFT brand and artist will eventually end up on ordinals. Why? Because Bitcoin is the most badass, resilient, [and] immutable database on planet earth and our blue-chip PFPs and cryptoart grails don't belong in the AWS data center in Columbus, Ohio.
2023 will become known as the year of ordinals."
Another user, Udi Wertheimer, also talks about the importance of this event:
"Yuga has never dropped on Solana, Polygon, or any chain other than Ethereum until now. Bitcoin and ordinals are where luxury brands will end up. It's simply obvious that this is the best place for top-tier collections."
Meanwhile, after a month of existence, a new type of NFT in this market followed the first sales. So for the image of a brick, written in the blockchain of Bitcoin through the protocol Ordinals, yesterday paid 0.75 BTC ($18,400).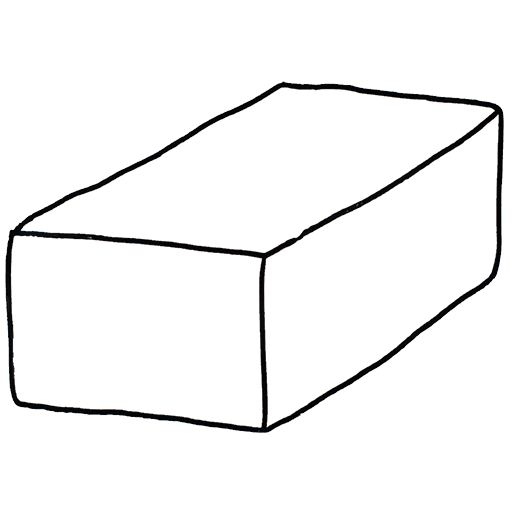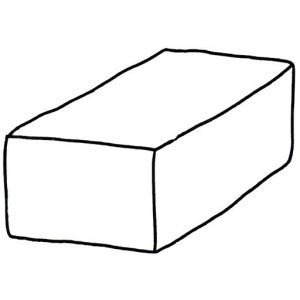 The following well-known artists, who previously made a name for themselves on Ethereum, have already released their collections as part of the Ordinals protocol:
@justinaversano 

@frankdegods 

@yugalabs 

@Coldie 

@wabdoteth 

@OnChainMonkey

@Darkfarms1 

@ZK_shark 

@dotta

@MegapontNFT
Quietly, Bitcoin Punks just did 1000 ETH of volume in one day… and it wasn't even eligible for airdrop farming. pic.twitter.com/SRWBnRjVu5

— NFTstatistics.eth (@punk9059) February 28, 2023
Passion around NFT
Meanwhile, Ordinals continues to generate a lot of criticism and controversy in the Bitcoin community, where the NFT launch project has been called a spam attack on Bitcoin. The Ordinals protocol has been found to interfere with the normal operation of new technologies such as Lightning and CoinJoin. One of the Core Team's core Bitcoin developers even demanded a refund from the sale of NFT due to the illegal use of its code to distribute this garbage.
NFT expert Leonidas responds to these outbursts this way:
"The 172,000 ordinal inscriptions created over the past month have only added 3.15GB extra to Bitcoin. We live in a world where 10TB hard drives cost $100. People need to chill out and stop pretending like ordinals are an existential threat to Bitcoin.
Ordinal inscriptions are starting to wake people up to the fact that Bitcoin block space is the most scarce asset on planet earth."
Meanwhile, the total number of NFTs within Ordinals on the Bitcoin blockchain has exceeded the 200,000-unit mark. The rate of popularization of the trend is impressive, considering that the launch of the project took place only at the end of January this year.
Bitcoin's block size exceeded 2.5 Mb during the time of Ordinals popularization, instead of the usual 1.5Mb for 2022. Commissions on the network increased by an average of 20% but have stabilized for the time being. The share of Ordinals NFT in Bitcoin blocks for a long time keeps at the level of 40-50%, which upsets many fans of the purity of the blockchain. However, both NFT enthusiasts and miners (who earn higher commissions on it) are quite happy with this result.