The former head of BitMEX exchange and known cryptocurrency influencer Arthur Hayes published a large article that provides a Bitcoin price forecast for 2023. The forecast comes down to two scenarios, the logic of which he discusses and analyzes in detail.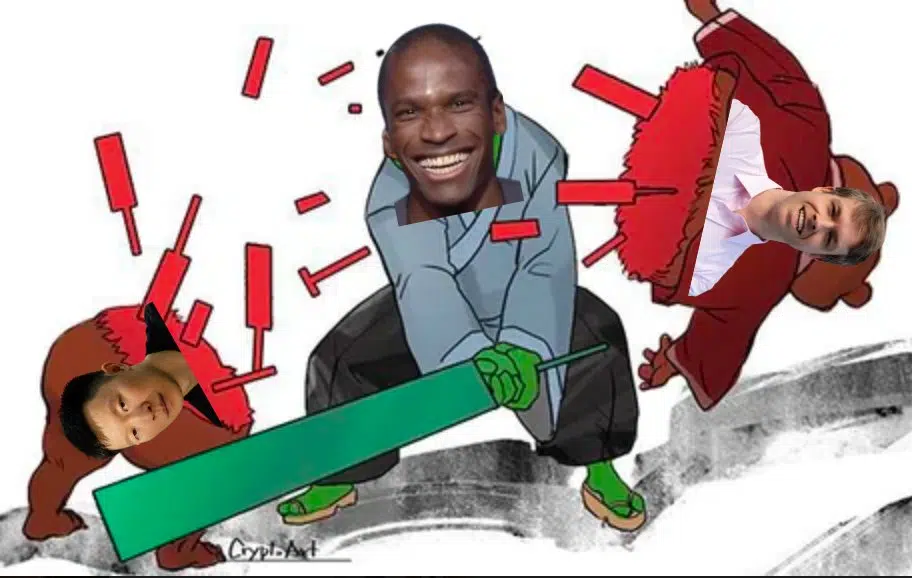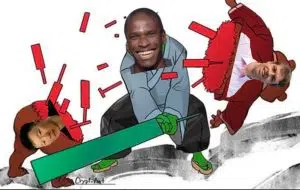 Only two variants
We wrote earlier about the forecasts of the famous analyst Arthur Hayes. This time, he sees only two possible scenarios for how the abandonment of tightening monetary policy will take place in the coming years. In the next year or two, the Fed will begin cutting rates; the key question is for what reason it will be done:
The managed option.

The head of the Fed himself recognizes the declining CPI (inflation) rate as evidence that the Fed has done enough and can stop raising rates in 2023. Perhaps he could even begin to lower the rate if a recession starts in the second quarter of 2023, as many economists

are predicting

. 
However, Hayes thinks this scenario is unlikely in 2023 because the Fed head almost never uses CPI as a deciding indicator for his decision. The Fed is looking much more at raising workers' wages, and that indicator continues to rise (which creates a danger for inflation).
The brand new newsletter with insights, market analysis and daily opportunities.
Let's grow together!
The emergency option

. Rates continue to rise despite the start of the recession. A substantial portion of the U.S. credit market suddenly collapses, leading to a financial crisis across a wide range of financial assets. It will look like a series of bankruptcies of major corporations, as it did in 2008. 
In response, similar to its actions last time, the Fed calls an emergency press conference, immediately cuts rates, and resumes printing new money (QE). This is how quickly the decision to turn around was also made in 2008, and after the Coronavirus pandemic began in 2021, because the performance of the economy was disastrous.
What should investors do in both cases?
Hayes believes that in the case of scenario 1, the price of risky assets will rise smoothly. This means that Bitcoin's 2022 price minimum will no longer be updated, which means you can start investing in it right now — there will be a gradual increase in price from here on. 
Arthur Hayes believes that in this case Bitcoin has already passed the bottom, "because almost all the 'irresponsible persons' who could go bankrupt — have gone bankrupt," he says. In this scenario, crypto winter is finally over, and Bitcoin could easily reach the $30,000 to $40,000 price level in late 2023.
Under scenario 2, risky assets would plummet, and 2023 would be just as bad as 2022. In other words, we will see another attack of crypto winter, before the market finally reverses. The paradox is that this crash scenario will eventually lead to a sharp rise in the price of cryptocurrency to new highs in 2024-26, Hayes believes.
I spent time with BitMEX co-founder Arthur Hayes — and his huge collection of stuffed animals — during his house arrest in Miami: "Shit happens. Moved on," he says.

New profile out in the latest issue of @NYMag: https://t.co/jLXLscCDwB

— Jen Wieczner (@jenwieczner) February 28, 2023
Signal Expectations
Hayes is confident that in scenario 1, the Fed chief will clearly communicate monetary policy easing in advance. As an example, he cites how, in late 2021, the Fed publicly announced in advance that it would switch to fighting inflation by raising the rate. After pausing, the Fed kept its promise. It started doing so in March 2022, and anyone who didn't believe it lost money on the reversal. 
Hayes is sure the same thing will happen this time — the Fed will tell us in advance when it's over. And if you don't believe him and make your bet, you'll miss the grand rally. So Arthur calls for patiently waiting for the warning and  accumulating reserves to get through the current tough times. 
In the case of scenario 2, however, a temporary but painful collapse will follow, requiring all the stamina of a couple of months of FUD to wait for another tumultuous recovery. In both long-run scenarios, Arthur predicts a positive future for cryptocurrencies.