In just 3 days, the Aptos Foundation sent $1.5 million ($50 million) APT to multiple wallets, with the largest wallet address 0x820 receiving 250K $APT ($4.1 million).
Further, the organization used three common wallets to deposit to Binance, with a netflow of 300K.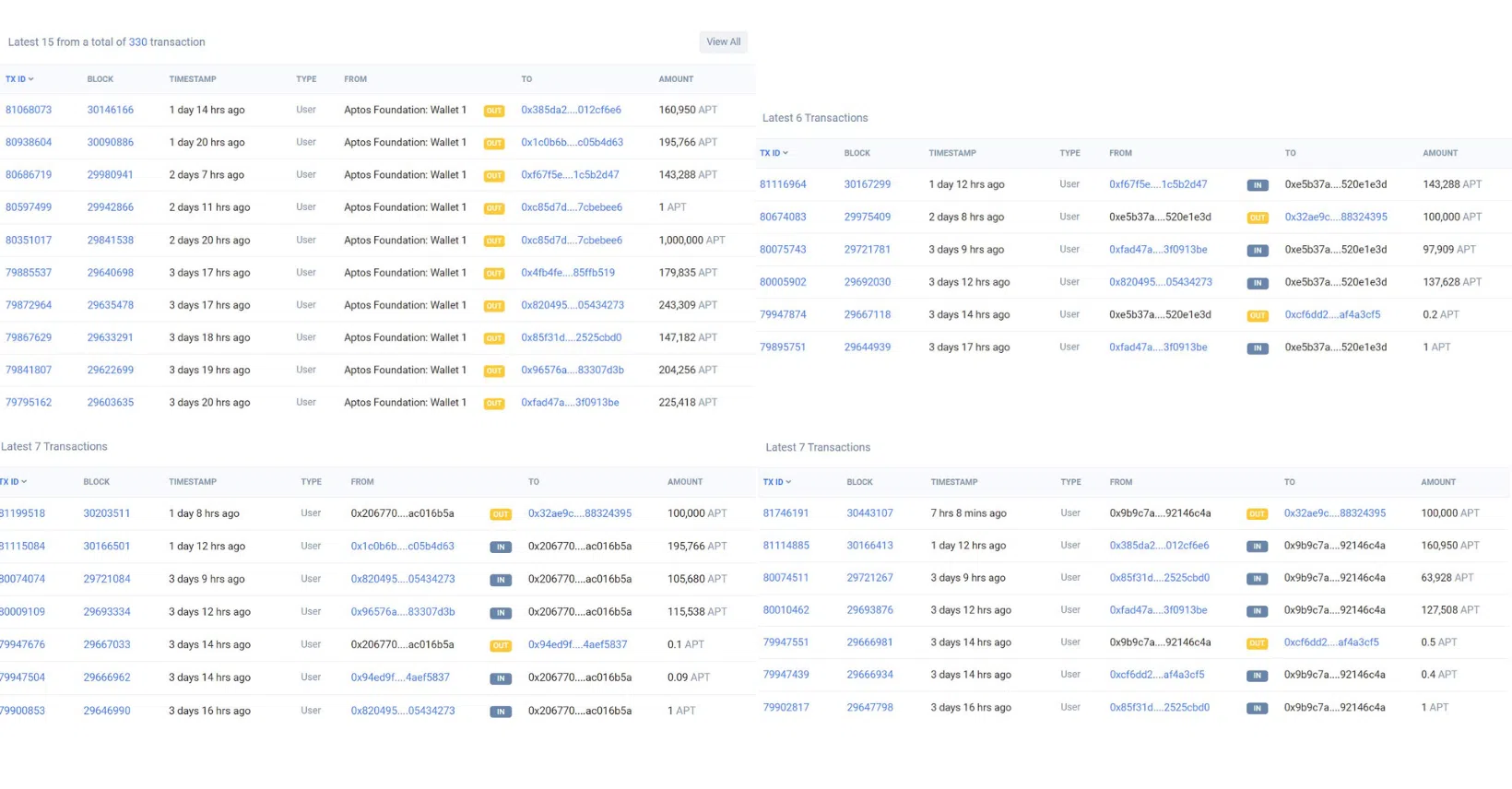 The last time Aptos made a move was on Feb 4, 2023. Since then, the price of the APT token has dropped by almost 30%, from $17 to around $12, down 2.36% in the last 24 hours.

A comment made on a Telegram group predicts a dump in the near future.
Bearish or bullish?
On February 1, 2023, the network unleashed its latest node upgrade, version 1.2.4, brimming with exciting features and enhancements for both developers and users alike.
The brand new newsletter with insights, market analysis and daily opportunities.
Let's grow together!
Notably, this upgrade includes optimizations that reduce timeouts for nodes in low-bandwidth environments, ensuring a smoother and more accessible experience for all users.
With this upgrade, Aptos Network is well on its way to becoming a pioneering force in the world of NFTs.
Many experts predicted a major bullish rally for the token. However, the recent drop is signaling a more bearish run.
What do you think?